Automotive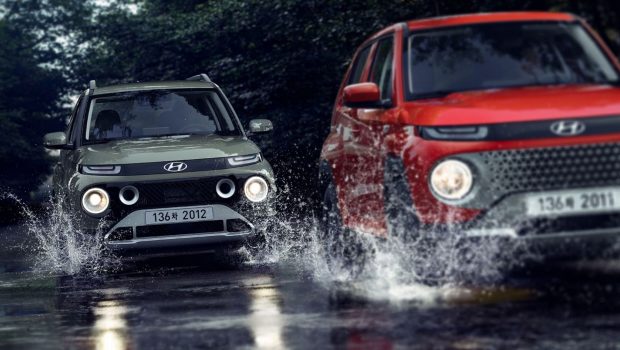 Published on September 2nd, 2021 | by Joshua Chin
0
Hyundai Casper Revealed As A Cutesy Compact Crossover
Despite its menacing face, Hyundai's new cutesy Casper is however anything but aggressive. 
It is perhaps fair to say that Hyundai's global SUV lineup isn't exactly lacking in variety. With options ranging from the Bayon in Europe to the Palisade in North America after all, the South Korean automaker has pretty much every a jacked-up offering in nearly every size segment possible currently. 
The word 'nearly' though in the aforementioned sentence is perhaps key here, as Hyundai did actually have a gap when it came to the smallest of SUVs. A gap which it has since filled with the recent reveal of its new Casper, which is in essence the crossover cousin to the i10 supermini.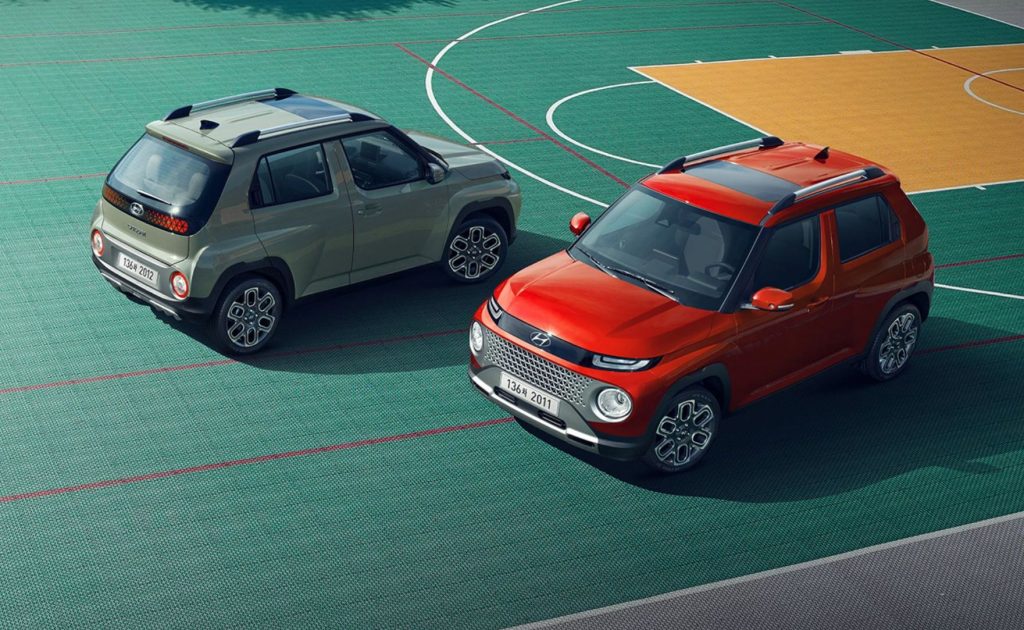 Now just getting the elephant in the room out of the way first, Hyundai would like to reiterate that the name of its latest cutesy crossover doesn't actually come from the famously friendly cartoon ghost character that most would probably have assumed it to be. The automaker instead claims that Casper comes from a cool freestyle skateboard-flipping trick, which was incidentally invented by Bobby 'Casper' Boyden back in the '70s.
And cool is really perhaps the most apt way in describing how this Casper looks, particularly when looking at it from the front. That is as the now-typical Hyundai split-headlight front this time round incorporates a pair of large circular LEDs flanking either an elegant silver weave grille design on the standard variant, or a black version with twin additional circular intakes on the Active trim.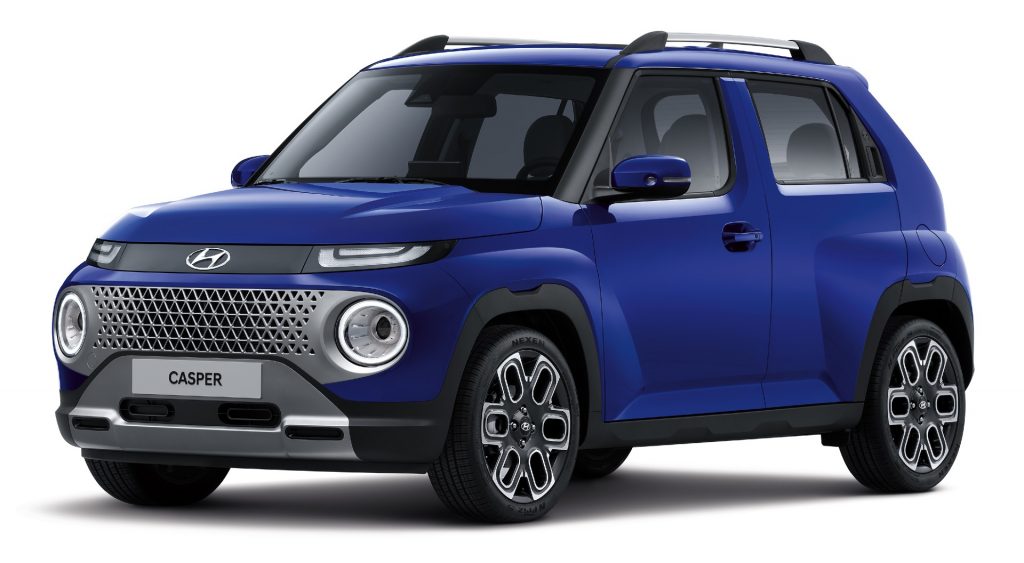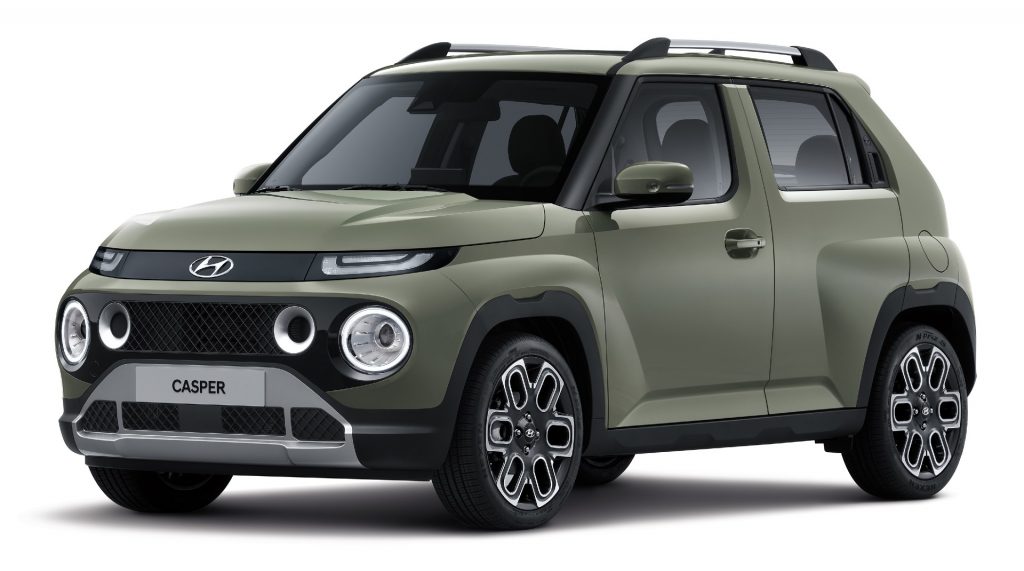 Turning towards the back of the Casper too, the same circular LEDs are seen here situated beneath the funky Parametic Pixel taillights. The side profile on this Hyundai on the other hand has its boxiness and butchness further amped up with the inclusion of some distinct square fender flares that hide beneath it two-tone alloy wheels, as well as a set of standard silver roof rails. 
In terms of details about the Casper's interior meanwhile, Hyundai has unfortunately remained tight lipped on this front thus far. What has nevertheless been confirmed however is that under the hood of this front-wheel-drive compact crossover will be either a naturally-aspirated MPI (for the base variant) or turbocharged T-GDI three-pot petrol mill (for the Active trim) when it arrives over in its home market of South Korea, which is likely to pump out 76 PS and 99 PS respectively when paired with a five-speed manual or a five-speed automatic transmission.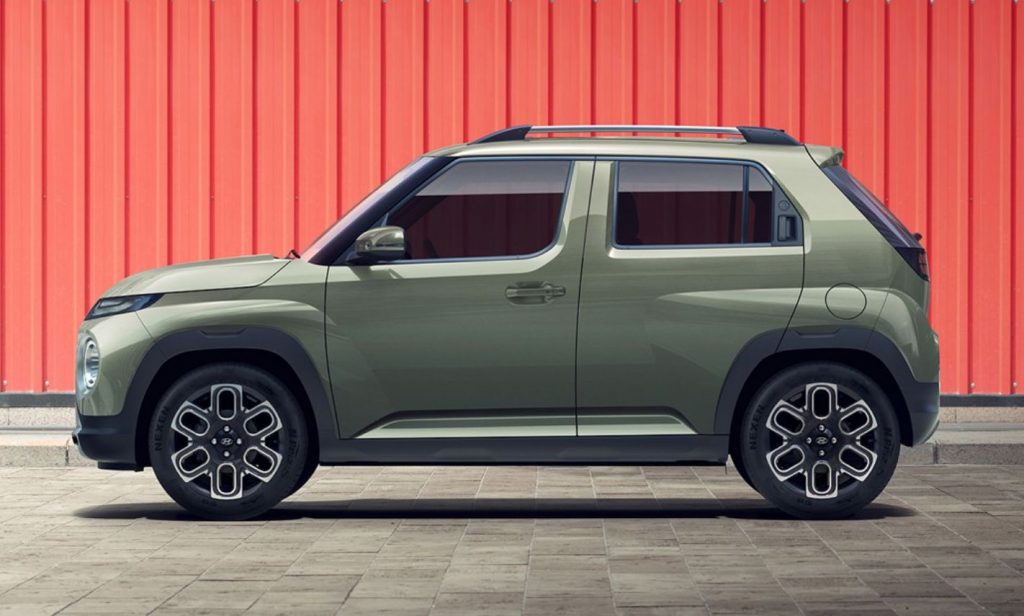 Strong rumours are also currently hinting that there may probably to be an all-electric version some time down the line, powered by an integrated drive unit sourced from BorgWarner. Though if this compact crossover were to arrive here, it will likely come with a naturally aspirated 84 PS 1.2-litre Kappa MPI four-cylinder engine instead that is destined for the Indian-market Caspers. 
Further information about the Casper should be trickling from Hyundai in the coming weeks, with full reveal likely to come within the end of this month.