Used cars
Honda Legend 1992-1995 used car review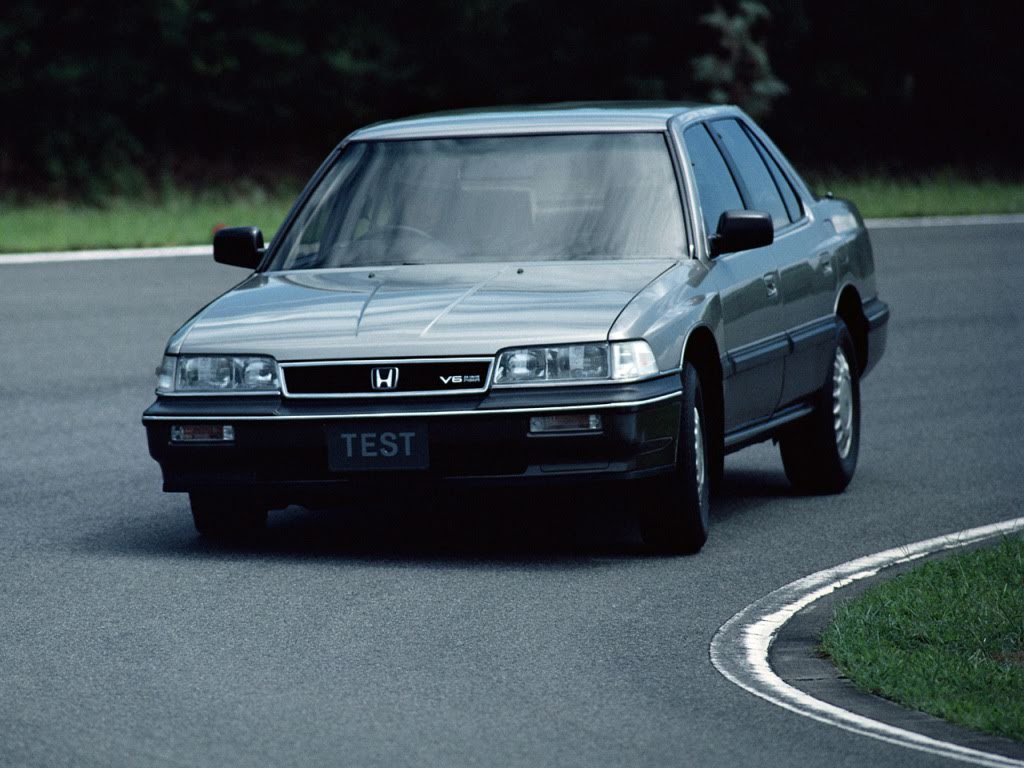 As hard as it is to believe, some Honda product planners back in the mid-'80s just weren't sure the public would accept a new line of more expensive luxury automobiles wearing the Honda emblem. The line of reasoning ran thus: Buyers expect small size, high quality and a low price from Honda, so a larger, higher-quality, high-priced car simply wouldn't fit the image.
The first-generation Honda Legend was introduced in Japan in October 22, 1985. It was the first attempt by a Japanese car manufacturer to compete head on with the European luxury car manufacturers and the first Japanese car purpose built to challenge the mighty Europeans brands like Mercedes-Benz, BMW, Audi, Volvo and even Saab in their own turf.
During the 1980s Honda had developed a well earned reputation for original, innovative and meticulous engineering, and was the benchmark among Japanese manufacturers for build quality.
The Honda Legend Coupe was introduced February 6, 1987, which shared the double wishbone suspension and powertrain setup from the moderately improved sedan for the 1987 model year. Incidentally, the Japanese coupe was both longer and wider, yet it had a shorter wheelbase by 2.2 in (56 mm).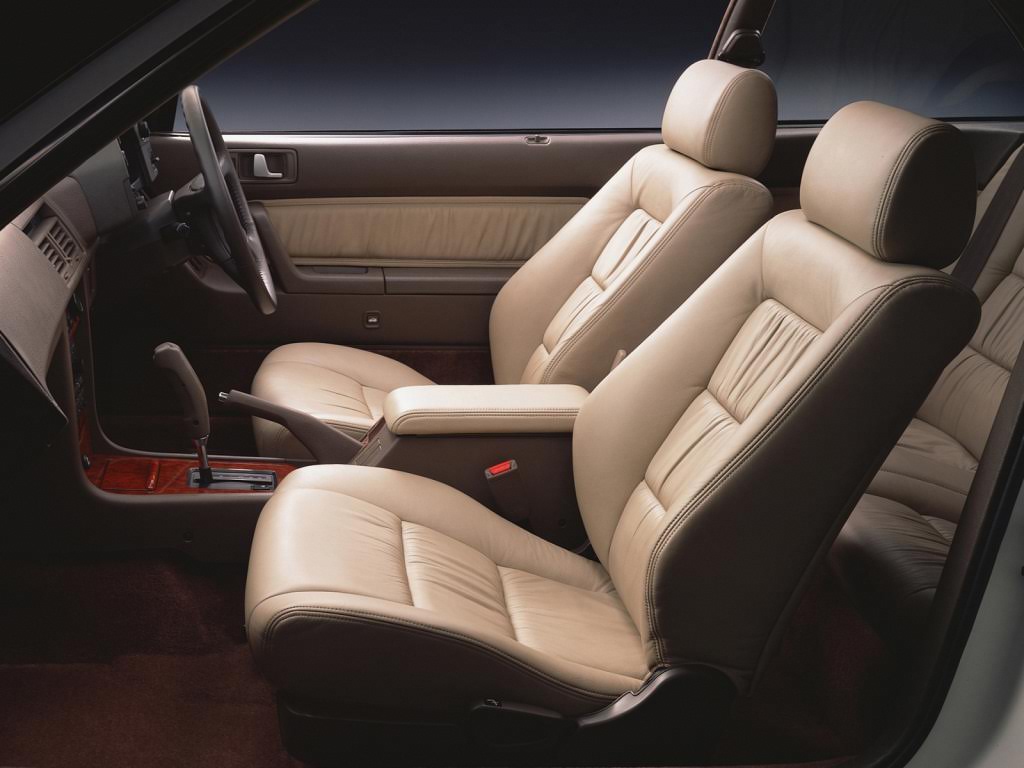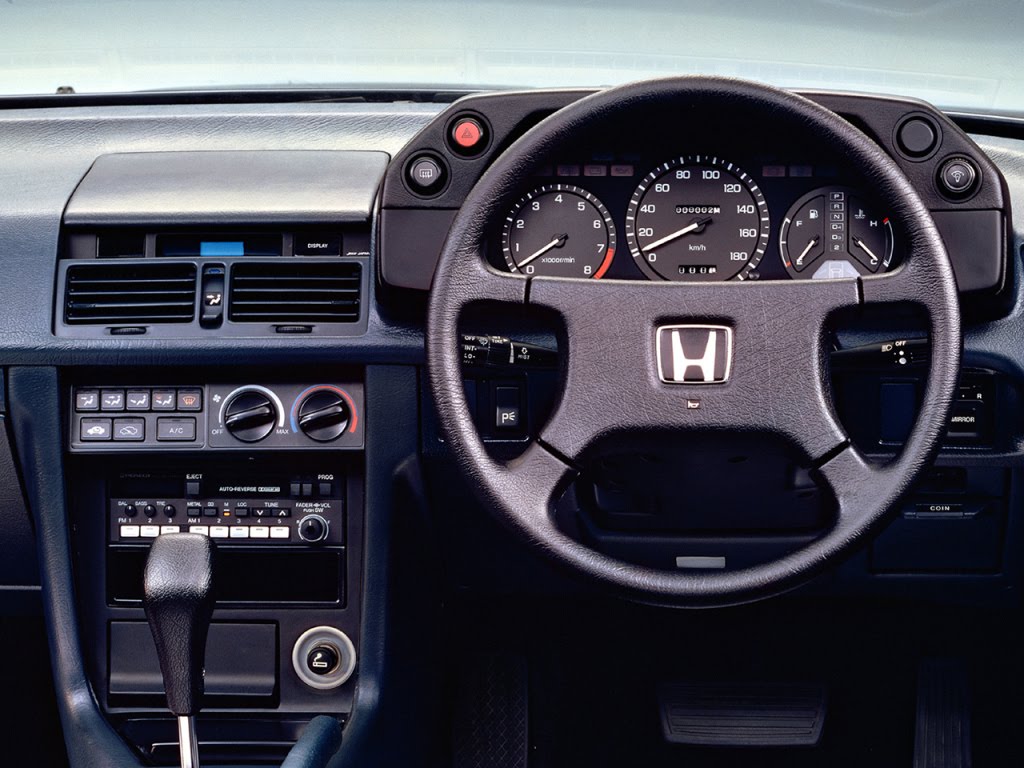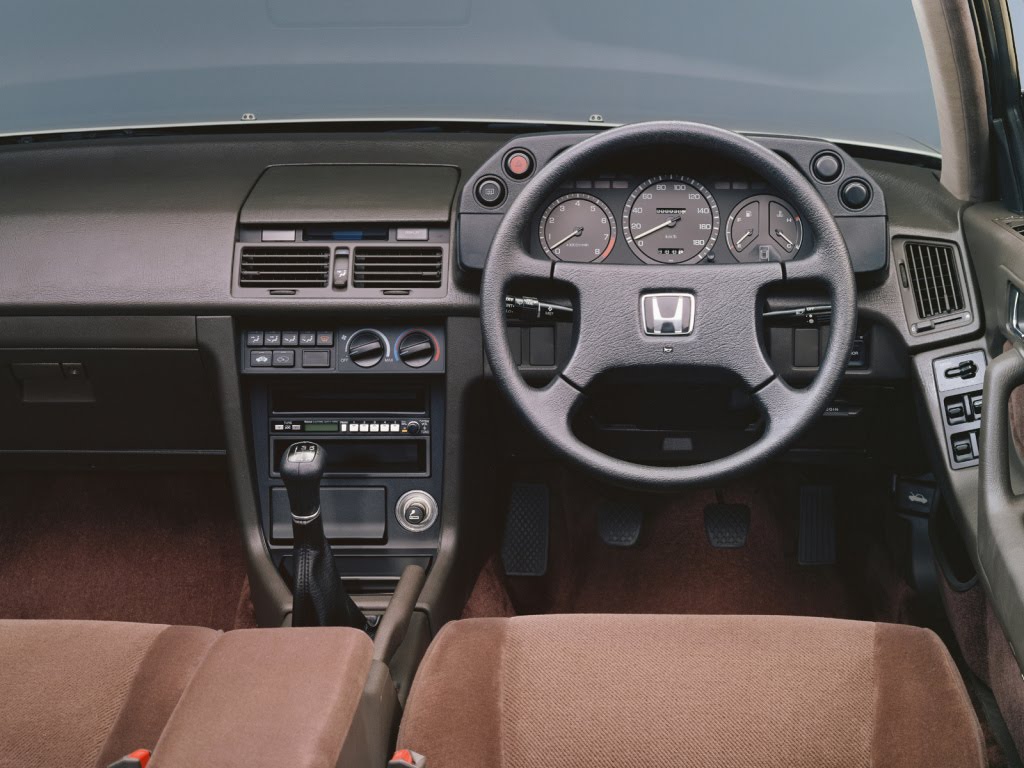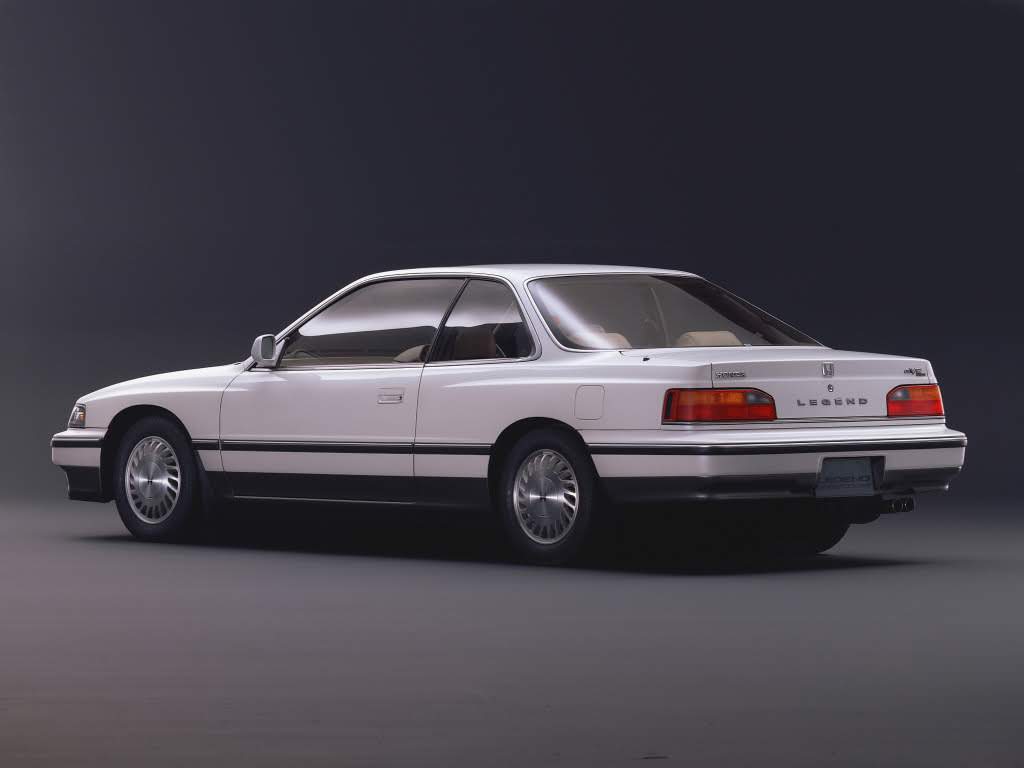 Starting with the introduction of model year 1988, the trim level "Exclusive" was introduced, offering genuine wood trim provided by Tendo Mokko on the dashboard and center console with a very large selection of available wood type and hues to choose from, automatic headlights, headlight washer/wipers, separate rear passenger climate control, and chrome-plated power folding mirrors and door handles with infrared remote keyless entry.
October 14, 1988 saw a minor restyle offered for the interior and dashboard, to provide a more luxurious appearance in comparison to the Nissan and Toyota luxury sedans the Legend was competing with. Due to the success Honda had with the Legend, it served as an inspiration for other Japanese car manufacturers to produce super luxury cars.
That V6 engine was smooth, quiet and impressive with a torque peak of 213 Nm at 4500 rpm which was not enough for this 1389 kg luxury car and this high-tech four valves per cylinder fuel injected was extraordinarily thirsty.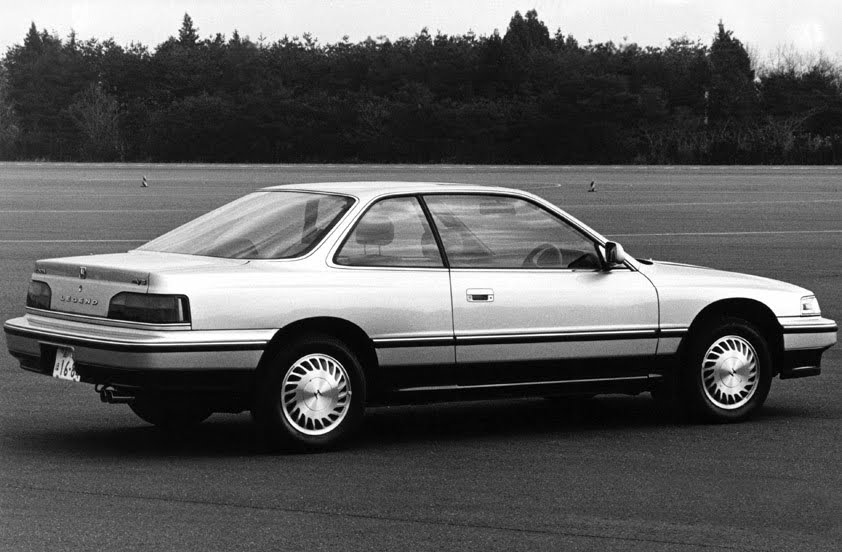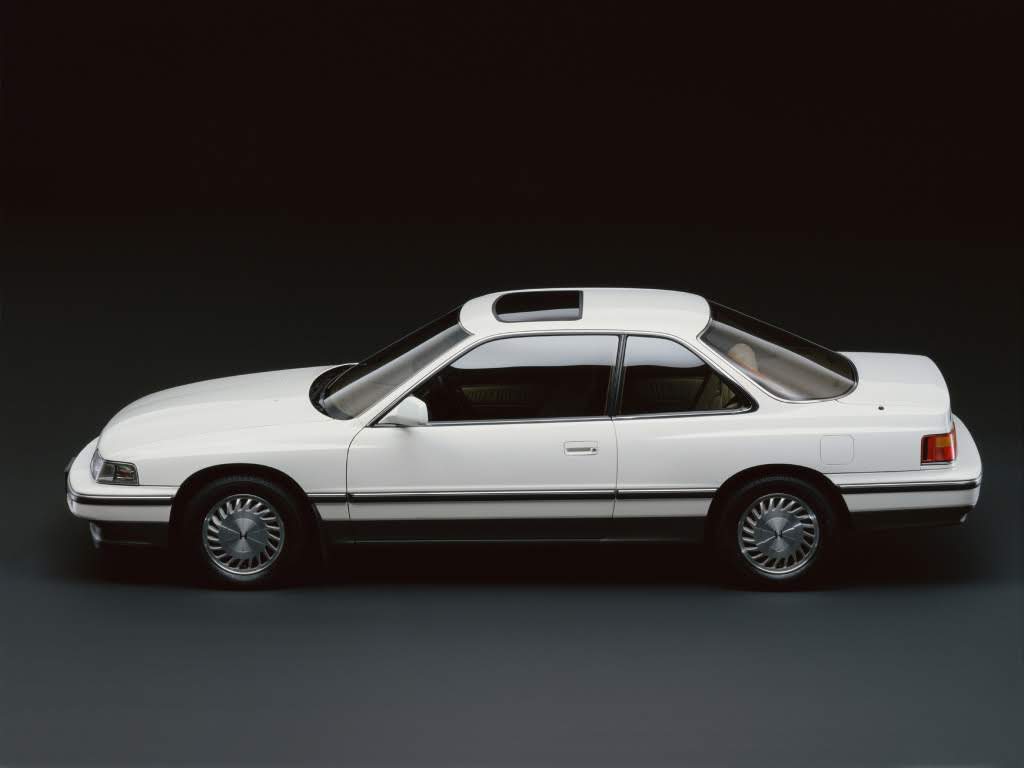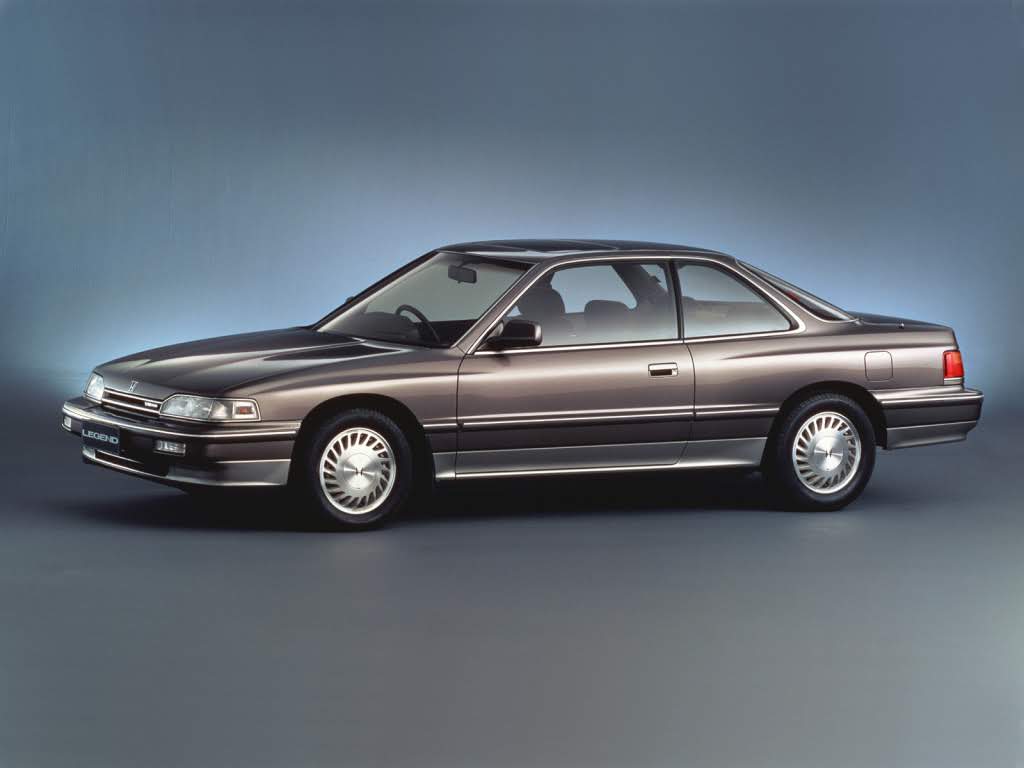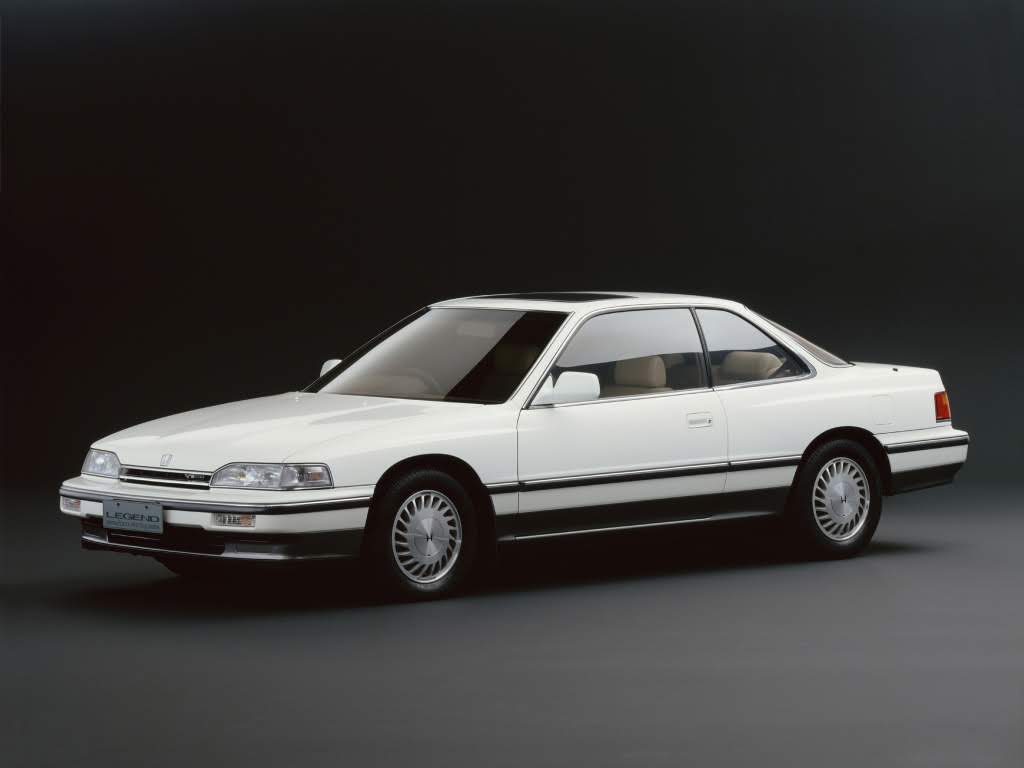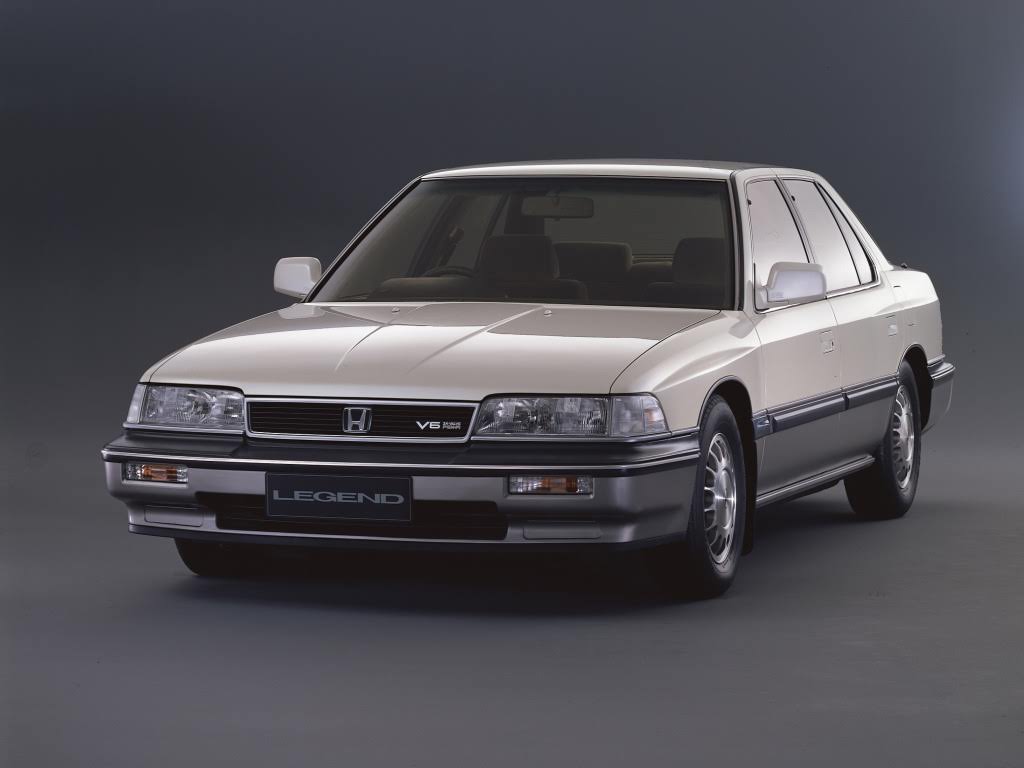 Today, the Honda Legend (Acura in North America) continues to be produced and admired by many for its high technology engineering and build quality. However, its sales are not as impressive as its list of features.
In Malaysia
This was the first luxury Honda to be locally assembled with a high level of luxury appointments and a truly remarkable engine for its time. This Legend was fitted with a four-valve-per-cylinder V-6 engine developing 230 horsepower. Engine, chassis and suspension techniques from Honda's successful Formula One experiences were adapted to the Legend.
A 1992-1995 Legend is a second-generation design that shares little but its name with the original. It was well engineered, beautifully crafted, refined and reliable. The V6 engine itself was hardly unusual, though its 24 valves are operated by a single camshaft over each bank of cylinders rather than by dual cams. What was different is that the Honda engineers chose to mount the engine longitudinally rather than transversely, as is more common in front-wheel-drive applications. Improved weight distribution and the ability to design a stiffer structure around the engine are cited as the primary reasons for adopting this approach. You'd be hard-pressed to find an automotive interior from the same year more thoughtfully designed or richly appointed as the Legend cabin stands out as a model of refinement. Virtually every convenience known to drivers and passengers is standard inside. There is plenty of legroom in front and back and a spacious 15 cu/ft. of boot space.
Most first owners in Malaysia were corporate owned and affluent owners who kept the Legend well maintained. Mechanical parts are now starting to cost a little more as supply has dwindled and damaged trim bits are very hard to replace. It must be noted that it is hard to find parts from junkyards and secondhand parts dealers.
Prices start as low as RM8,000 for a good unit with little issues. A well maintained Honda Legend can be had for less than RM12k and if you are lucky to find the coupe version which only a handful arrived in Malaysia via parallel importers then this is the car to own. A new coat of paint and some refurbished leather and this could well see you another 5-8 years of luxury motoring. Not much more to depreciate after that and yet offers curbside attention if trim and paint is flawless.