Cars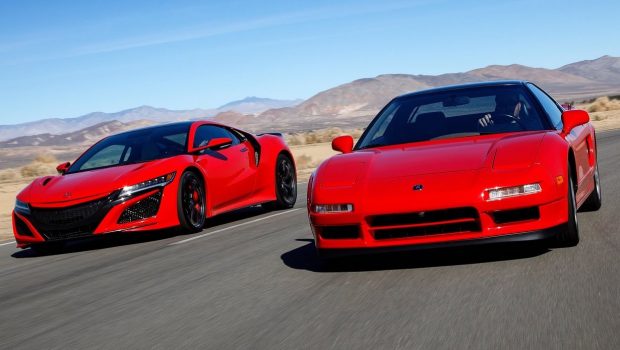 Published on February 8th, 2020 | by Hammer
0
Did you know this about Honda Motor?
Soichiro Honda was a mechanic who founded Honda in 1948. The company originally produced only motorcycles, and cars were introduced later in 1964. Acknowledged for so long as a world leader in automotive design and engineering, the company has only existed for forty-five years – and has been making cars for just thirty!
It took Mr. Honda's company less than 20 years to become the unchallenged leader in motorcycle production. His firm conviction that he would make the best cars on earth should have sent a chill into the boardrooms of the biggest car manufacturers but it did not. In time it did!
The launch of the Civic in 1972 was greeted with rave reviews from the press and an ecstatic response from the buying public. It was Car of the Year in Japan, in 1972, and again the following year. Honda could not ship enough Civics from its Japanese plants to meet the international market demand. Small, light, maneuverable, it was a practical four-cylinder runabout for all conditions, from congested city streets to open freeways and winding country roads.
The engine was quiet, slow-revving and virtually stress-free, yet it was anything but sedate. The first Civic could go from 0 to 100 km/h in 10.8 seconds, an acceptable time even by today's standards, and could cruise at around 120 km/h. Malaysian motorists loved it.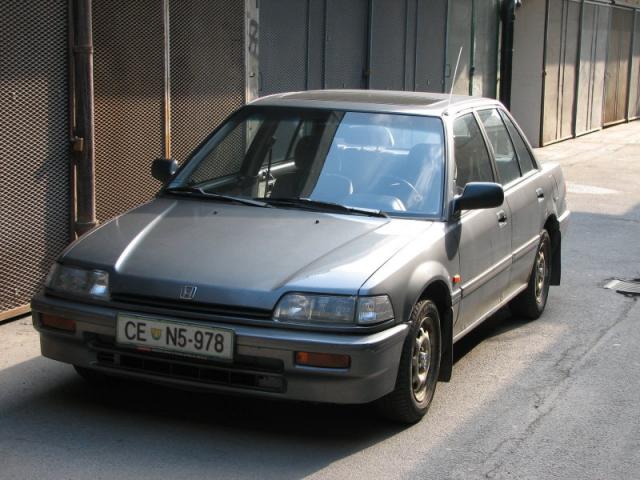 When the OPEC oil crisis occurred, and petrol prices spiralled, car buyers around the world developed a sudden interest in fuel economy – an area in which the Honda Civic was almost unequalled. Throughout the 1970s, demand for the broadening and ever more sophisticated range of Civics continued to increase, so that by 1978 more than 1.3 million had been sold in 90 countries. But the Civic was just the first, exciting chapter in the long-running success story of Honda motorcars.
A small, economic, mass-market car was one thing but what about a bigger car? Honda quickly put a larger design into R & D. In 1976 a prototype hatchback with a long nose 'like a Mustang' to a gathering of Honda representatives. The car was called the Accord and won Wheels magazine's Car of the Year Award.
By January, 1979, just two years after its launch, more than 450,000 Accords had been sold worldwide. In Malaysia, local distributor Kah Motors enjoyed similar success with top sales in both the Accord and Civic. Concentrating only on these two models in the 80's and 90's Kah Motors enjoyed market leadership and created a branding for Honda cars on par with Mercedes Benz.
During the 1980s, second and third generation Civics and Accords were joined by other Honda high achievers. First came the sleek sporty Prelude in 1978, followed by the Legend, Honda's successful bid to rival Europe's prestigious 'touring sedans', in 1985. The following year, Honda unveiled the Integra. This new range of attractive, high-performance cars ensured Honda's place in niche markets, which had been the traditional preserves of European marques like Mercedes, BMW, Audi and VW.
Honda capped a decade of strong sales and technological achievement with its ultimate road machine. The mid-engine, 3.0 litre, 6 cylinder VTEC-powered NSX two-seater sports car, unveiled in 1990, was unarguably a production 'supercar', capable of speeds in excess of 275 km/h. Soon after its launch, the U.S. magazine, Motor Trend, commented: "…the best sports car the world has ever produced. Any time. Any place. Any price."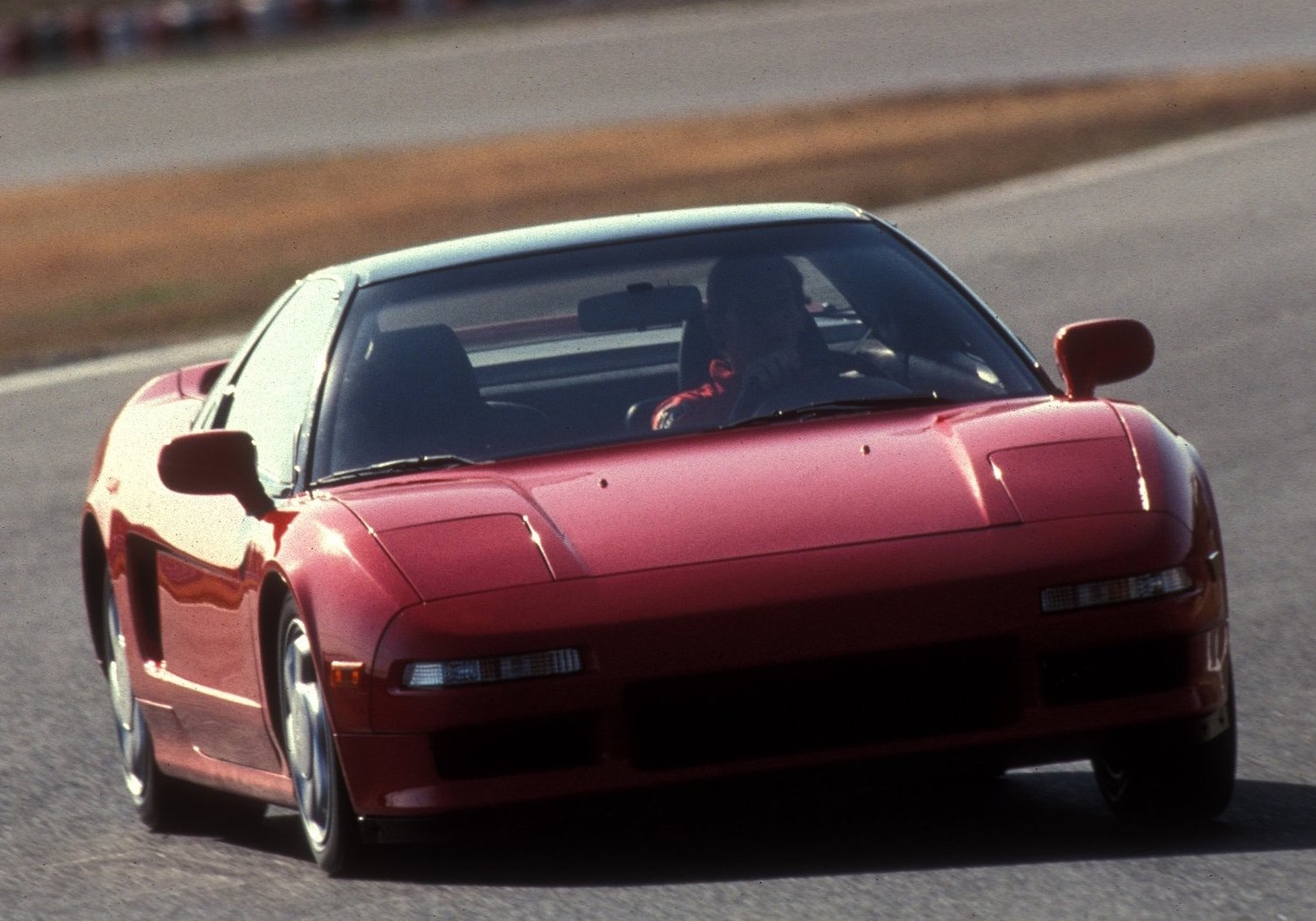 The inspiration for the new NSX – and of all the high-performance Honda models – can be traced back to Soichiro Honda's love of motorsport and later, Honda's high-profile commitment to Formula One Grand Prix racing.
On 11th August, 1964, an ivory white car bearing the number '20' and Honda's distinctive 'H' on its cowling lined up at the tail-end of the grid at the famed Nurburgring Circuit for the start of the German Formula One Grand Prix. The Honda-built car, with its 1500cc, V12 engine, driven by American Ronnie Bucknam, was the first Japanese car ever entered in a Grand Prix. It didn't win but a year later; Richie Ginther captured Honda's first checkered flag in the Mexican Grand Prix.
Two decades later, thanks to a partnership with the Frank Williams team, and young, up-and-coming drivers like Nigel Mansell and Nelson Piquet, Honda had begun to dominate Formula One. In 1988, in what was to become an almost legendary partnership with the McLaren Formula One team, Hondas driven by Ayrton Senna and Alain Prost took 15 or 16 races. Over the next four years, Honda-McLarens won another 29 Grand Prix. From 1986, Honda won the Formula One Constructors' championship six years running, achieving the ultimate double winning both Constructors' and Drivers' Championships for an unprecedented five years running! In all, Honda-powered cars recorded an extraordinary 71 Grand Prix wins from 198 starts.
Honda used Formula One racing as a testing ground for all kinds of innovations in design, engineering and safety, which might later be, integrated in their production cars like four wheel steering – Honda developed the world's first steer angle dependent four wheel steering – ABS brakes, SRS airbags, and the extraordinary VTEC system.
VTEC – an acronym for Variable Valve Timing and Lift Electronic Control system – produces extraordinary increases in economy, power and torque. The VTEC-E engine in the Civic Vti produced 66 kW of power at 5500 rpm and 129 Nm of torque at 4500 rpm – yet consumed an economical 45 to 50 mpg around town!
VTEC was initially introduced to the public in a 1989 Integra model available only in Japan. The NSX supercar was the first car to be fitted with the high performance version of the system, followed, in 1992, by the two seater CRX. An ultra economical version, the VTEC-E, was fitted in the Civic Vti, launched in 1993.
Honda has always endeavoured (and succeeded) to be at the cutting edge of new technology, fuel efficiency and alternative fuel resources. The company is already looking to solar, electric, and fossil fuels to power Honda production cars for the next millennium.