Automotive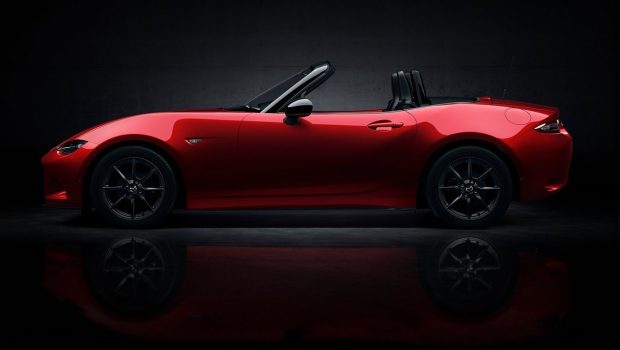 Published on June 25th, 2021 | by Joshua Chin
0
Mazda Confirms That Next-Gen MX-5 Is Set To Be Electrified
No word yet though on whether this Mazda roadster will be going down the hybrid or full EV route. 
When Mazda announced its electrification strategy recently, there was much hubbub around how exactly will the MX-5 fit into the automaker's increasingly electric future. Well the Japanese automaker has since confirmed that there is still plans for a successor to this much-loved roadster, just that it will feature an electrified powertrain.
As for how electrified the next-gen MX-5 will be, Mazda has unfortunately remained mum about this topic to date. Seeing however as the Japanese automaker's electrification plan is only targeting for a 25% full EV lineup by 2030, it is therefore somewhat safe to say that there will still be some fuel-burning going on under the hood of what will most likely be dubbed the NE generation of this iconic roadster.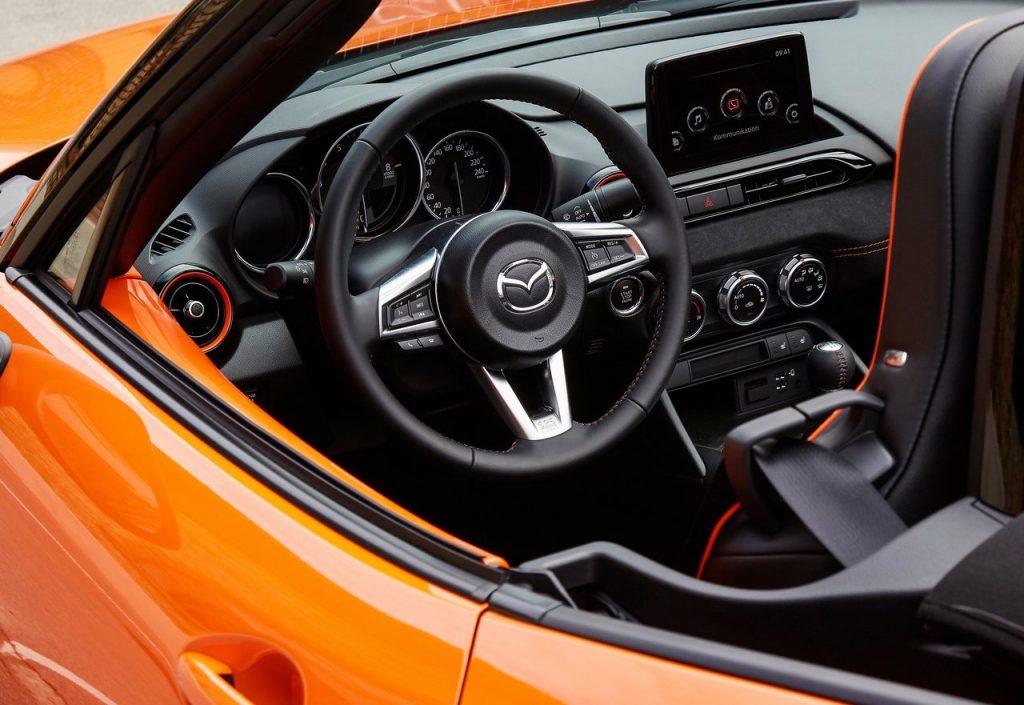 In fact, it is perhaps even hard to see the MX-5 go down the conventional hybrid or plug-in hybrid route. That is particularly considering that Mazda themselves have recently reiterated its commitment for its next-gen roadster to still be lightweight and affordable, which hence technically rules out both those powertrain options due to their heavy battery packs. 
To that end then, the many murmurs out there are all pointing (and praying) towards the next-gen MX-5 gaining a 48 V mild-hybrid system instead. The simplest form of electrified powertrain currently out there, it will simultaneously fulfil Mazda's electrification commitment, while still offering a similar lightweight chuckable driving experience that is synonymous with this Japanese sports car.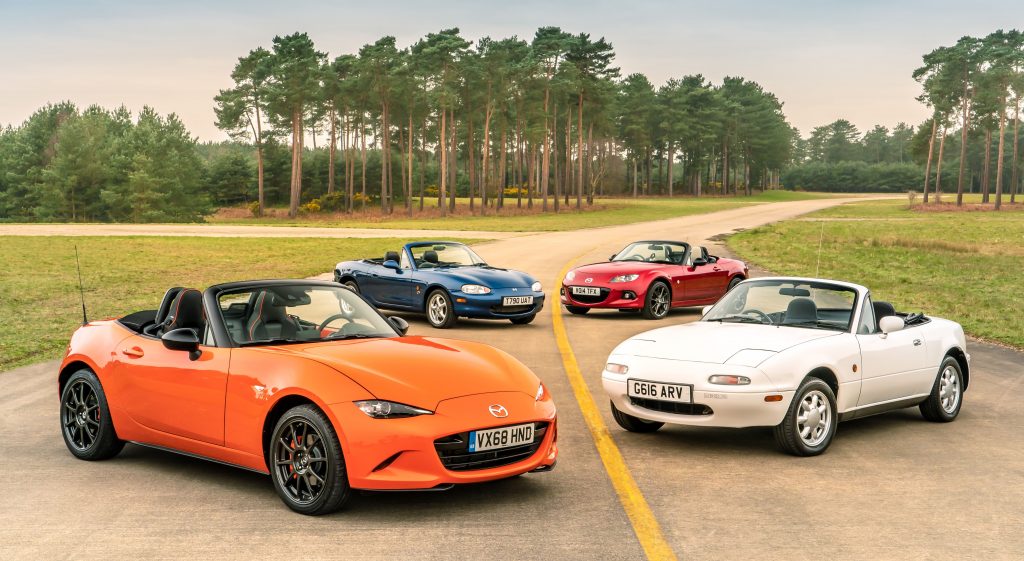 Now going by the usual 8 to 10 year life cycle of each MX-5 generation, the successor to the outgoing ND (launched in 2015) is still a ways away. So it is perhaps prudent to expect then that concrete information on this topic will remain thin on the ground from now till at least probably 2023, or even 2025. 
It is worth pointing out too that there is technically still ample time for a new purely-petrol NE generation to launch within next 9 years, before having to electrify for an NF iteration come 2030. If Mazda however is fully committed to the electrification endeavour while satisfying its core MX-5 enthusiasts, plonking in a small battery pack that is hooked up to its rotary range extender will also more than likely still earn the thumbs up from a majority of its massive fanbase.