Automotive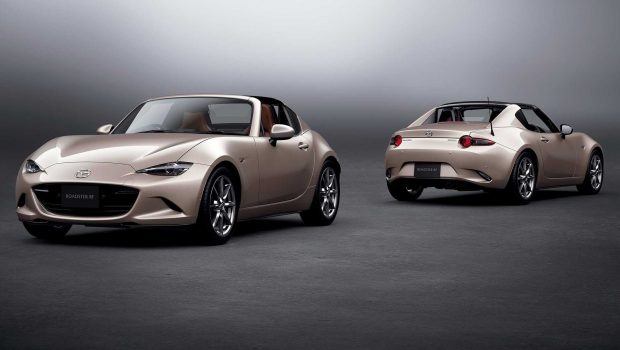 Published on December 17th, 2021 | by Joshua Chin
0
Mazda MX-5 Nets Added Handling Tech In Minor Update
Kinematic Posture Control (KPC) technology has now been made standard on Mazda's MX-5. 
Mazda seems to have taken the saying 'if it ain't broke, don't fix it' to heart with their MX-5, as the most recent round of updates for its iconic roadster consists of only a minor tech tweak and a new Platinum Quartz Metallic/Teracotta Nappa (read: beige/brown) colour combination. 
Then again though, the addition of Kinematic Posture Control (KPC) to this recently revised MX-5 is perhaps just bit more than a minor tech tweak.
That is as this newly-added feature touts to generate an 'anti-lift' force that pulls the car's body down when the brakes are applied, which should hence improve the high-speed cornering capabilities of this little roadster.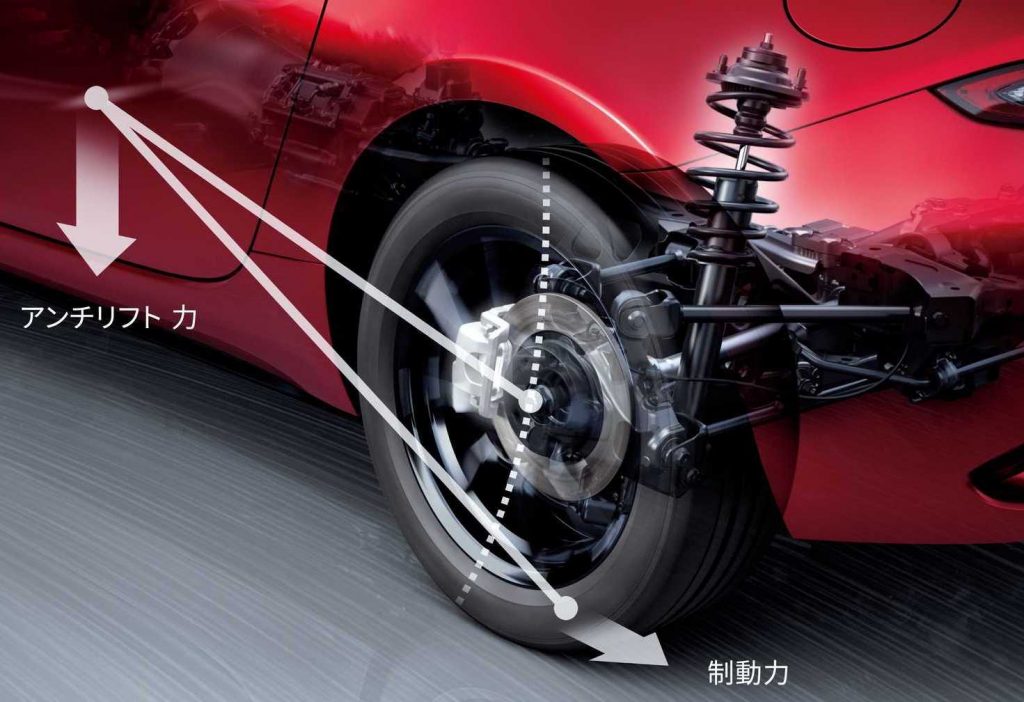 According to Mazda too, the KPC apparently is also smart enough to determine in real time the turning conditions from the difference in speed between the left and right rear wheels, and adjust its intensity accordingly to 'produce natural posture stabilising effect'.
All of which hence should in simple English equate to the MX-5 being just that little bit planted than before, meaning that its enthusiastic drivers can hence push just that little bit harder through the twisties. 

What more too is that the addition of this new handling tech has thankfully added precisely nada to the weight of this petite roadster. Though for those intent on a seriously light MX-5, there is perhaps no better option than the 990S special edition that has just officially gone on sale in its home market of Japan.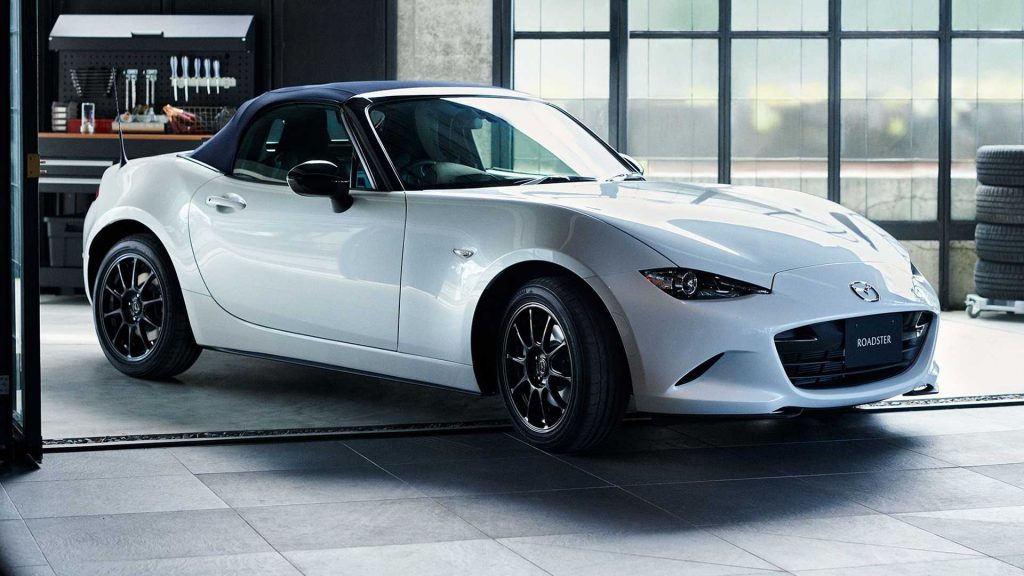 Now as the name suggests, this special edition comes in at just 990 kg, or just 30 kg heavier than its original iteration from way back in 1989. And all this made possible through the fitment of 16-inch RAYS forged wheels that shave off around 800 g on each corner, a lightweight bonnet, in addition to the removal of nearly all the sound deadening.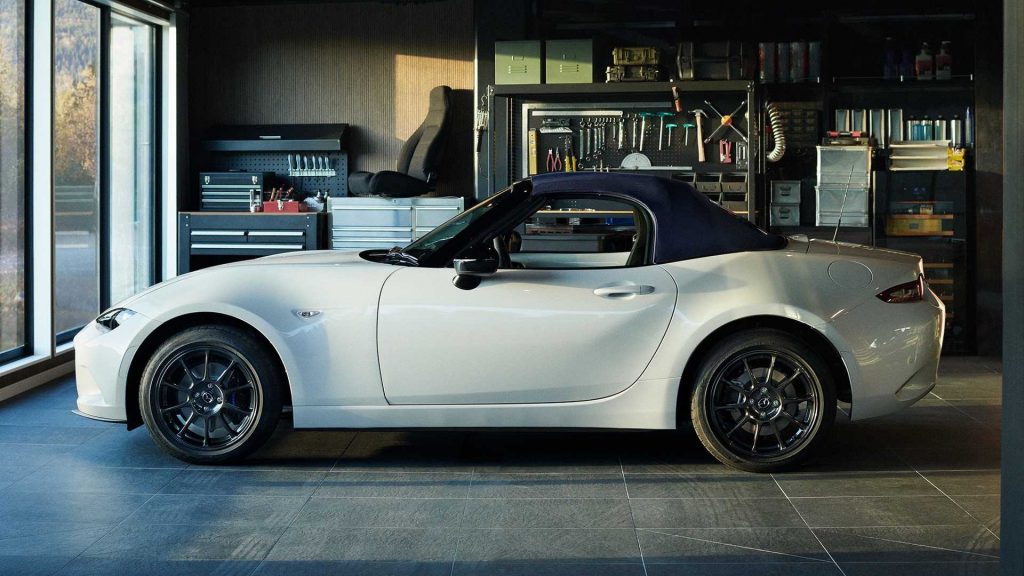 Aside from the relentless weight shedding, the 990S also nets some further tweaks to its 130 hp 1.5-litre four-cylinder and its electric power steering to improve its responsiveness. A larger set of Brembo ventilated discs with four-piston calipers finished in black with blue lettering too have found its way behind those aforementioned alloys, which incidentally nicely complement the custom navy interior air-vent surrounds and fabric soft-top that most distinctly distinguishes these special editions.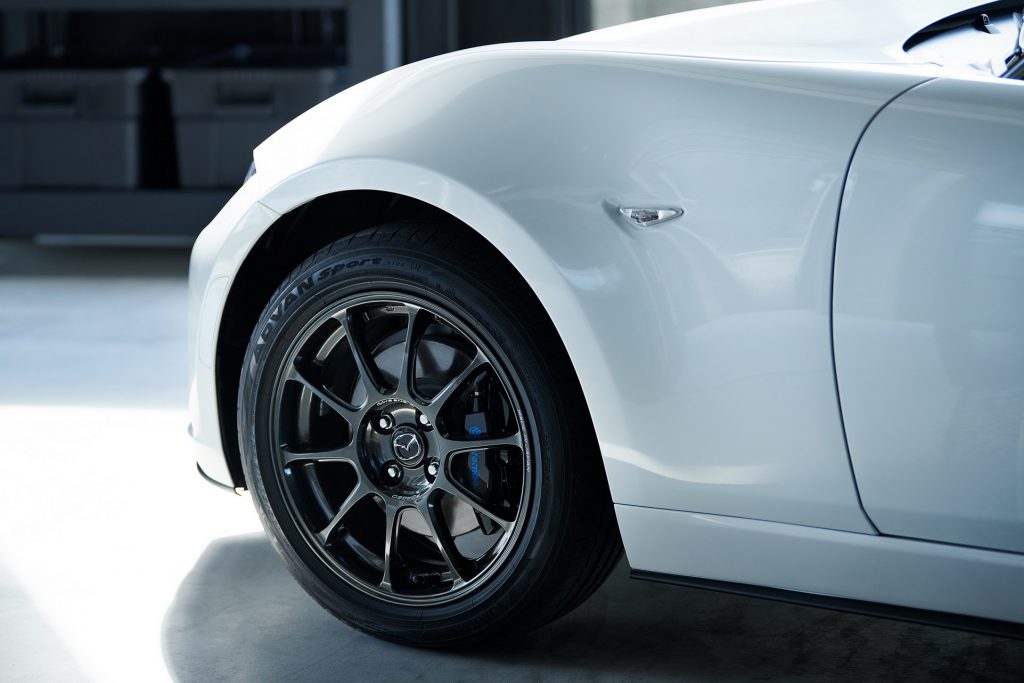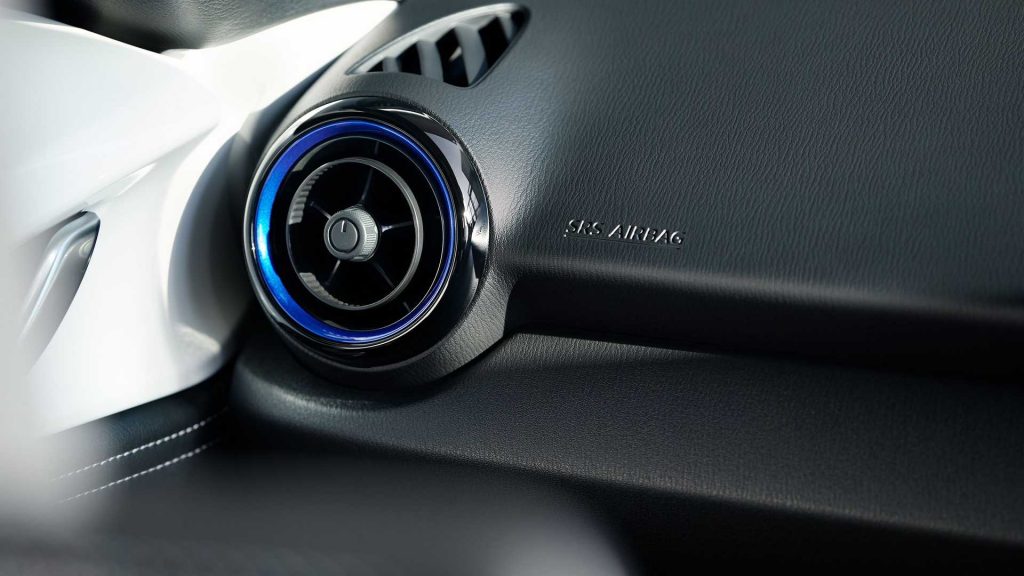 These mildly revised MX-5s are currently envisioned to hit Japanese showrooms first by mid-January, with an international rollout following shortly after. Like with most cool stuff however, the 990S is unfortunately to be a Japan-only affair.