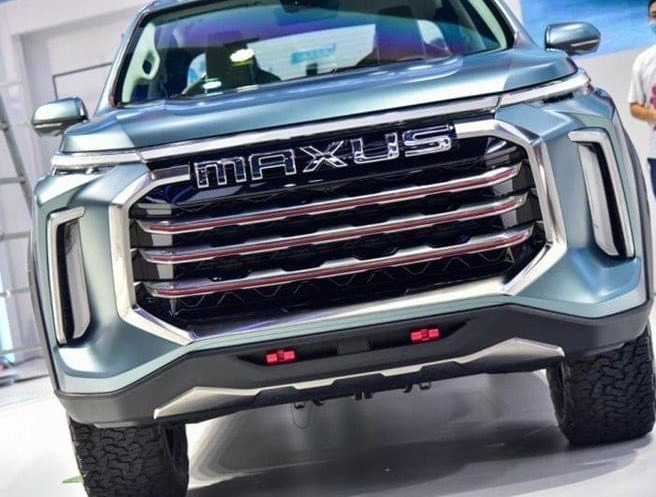 Will this be enough to tempt buyers away from the local favourites if it does come to Malaysia?
Maxus has unveiled an all new concept pickup at the 2020 Chengdu Auto Show. This new pickup is possibly indicative of how the next generation of Maxus pickups will look like in the future.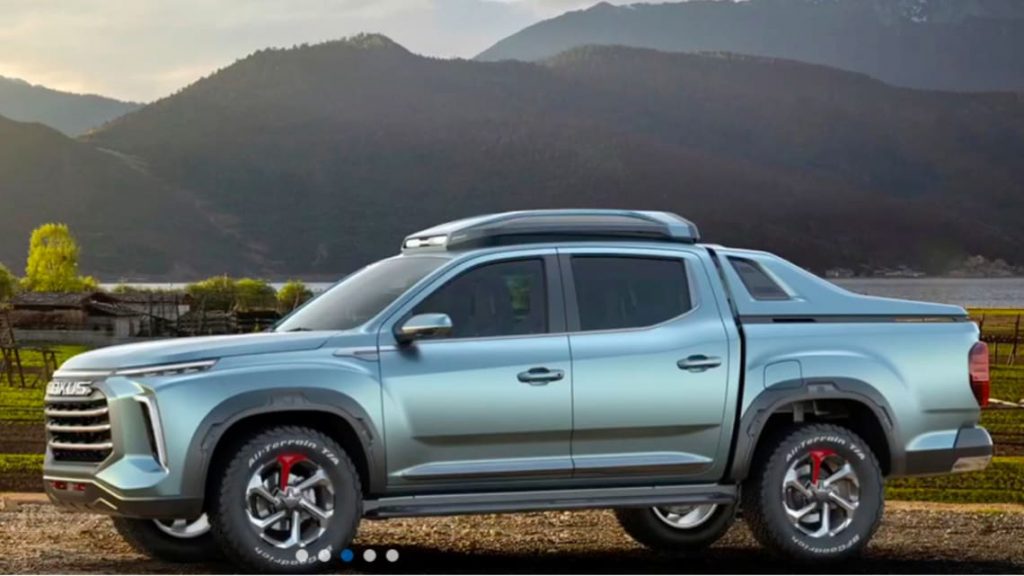 Just a bit of background on the Maxus name for those unfamiliar. The Maxus brand is a part of the Chinese automotive giant, SAIC, which incidentally also owns the MG-Rover name. 
Mainly focusing on pickups and other large passenger vehicles like minivans and SUVs, these Chinese vehicles are also sold in Malaysia under the Westar Maxus banner. Incidentally, Maxus also sells a pickup truck locally too. The T60 is a handsome looking pickup and is priced competitively, that being said there are hardly any on the road here. 
This bold new look as seen on the concept may be attempting to change that fate. 
The first thing that strikes anyone about this menacing looking pickup truck is probably its massive front grille.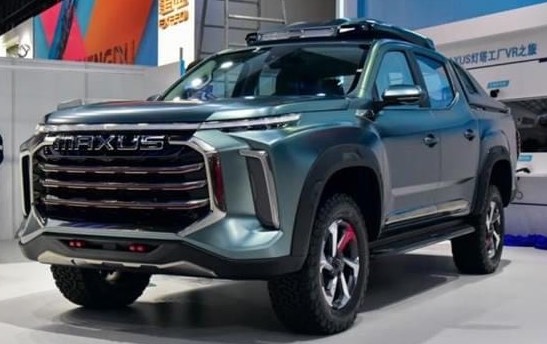 It seems Maxus has taken a leaf out of Mitsubishi's design handbook and decided to go along with the slim LED headlights and large vertical intakes. However, instead of a Dynamic Shield grille as on the tri-diamond brand, Maxus went all out with this bold, in-your-face front grille with large horizontal chrome bars, and the Maxus script spelt out in large bold letters. 
The rear too is equally brash with the Maxus script again spelt out in large bold letters. A nice touch is the black trim piece on the tailgate that acts as the background to these chromed-out Maxus script. Working together with the black bumpers, it breaks up the rear design of the car and makes it look butch yet sophisticated.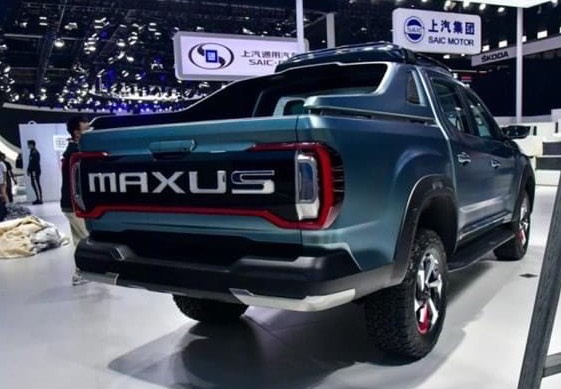 Speaking of sophisticated though, the lighting situation at the rear deserves an honourable mention, with its nearly wraparound light bar design. While the red strips on the tailgate are most likely purely decoration, and would not work as anything but reflectors, it ties in nicely with the rear light cluster design. 
Moving on to side profile of this menacing pickup truck, it has some cool design touches too. The subtle polished aluminium rubbing strips and side vents add a touch of class to this utilitarian design. The body coloured roll bar and the integrated roof box is also a nice touch on the concept, but the chances of them sticking around till the production version is slim.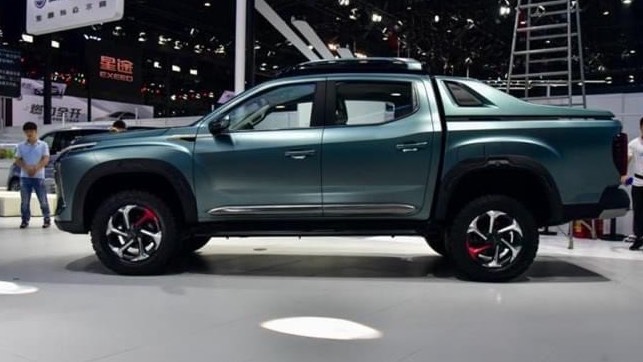 It is also from the side that this Maxus concept pickup signifies its off-road intentions the loudest, with its chunky off-road tires, jacked up ride height and the black plastic arch extenders over the already pronounced arches of this pickup truck. 
That being said, maybe because of its long thin LED lights, it does look a lot like the current Mitsubishi Triton.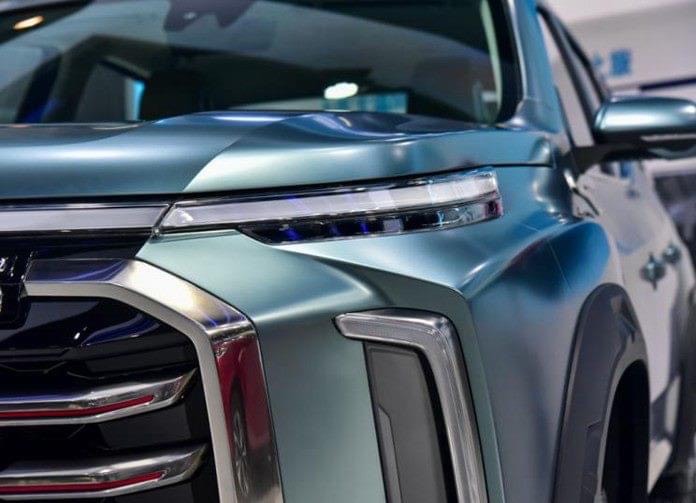 On the inside, the pickup retains a comparatively production-ready interior, especially for a concept car. A large Mercedes-esque infotainment and instrument screen combination would be a first for any truck, even including the Navara-based Mercedes X-Class. The production-spec gear lever and multi-function steering wheel also looks premium and upmarket, not the norm in this segment of vehicle.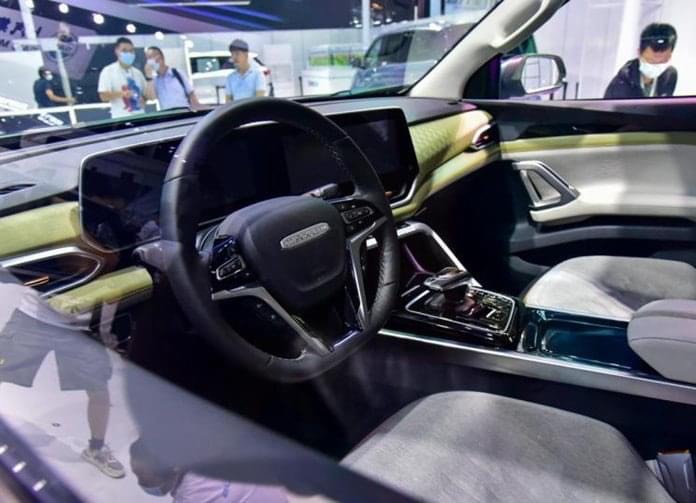 Overall, looking past the futuristic seats and the lime-green interior colour, this could well be the new interior for the next Maxus pickups and it is no bad thing.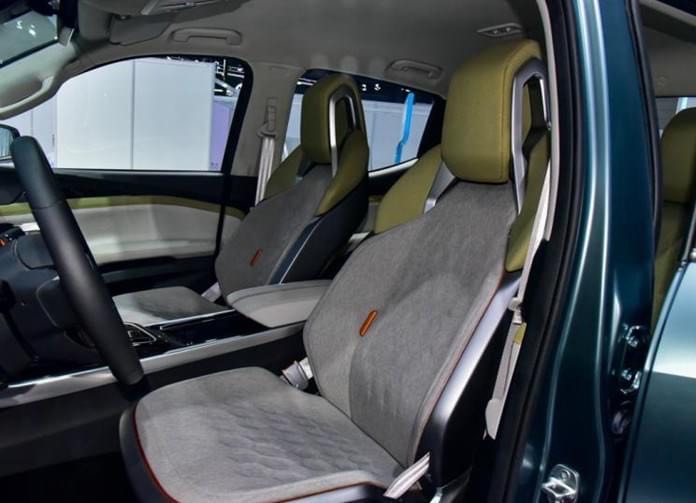 As for powertrain options, being a static display this particular Maxus concept has no engine or gearbox. However, production versions of pickups based on this concept is slated to come with a 2.0 turbodiesel mated to an 6-speed automatic gearbox that is good for 160 hp and 375 Nm of torque. 
Rumours are also abound that there might even be a twin-turbocharged 2.0 oil-burning mill mated to an 8 speed ZF automatic gearbox that will put out a healthy 217 hp and 480 Nm of torque in the works. This is in addition of course to the rumoured PHEV and full EV version that will be possibly be joining the range soon after. 
In regards to the possibility of the production version of this pickup making its way here, there is precedent already so the likelihood is high. Would Malaysians be willing to defect to this pickup truck from its other established rivals though, that is another question entirely.