Automotive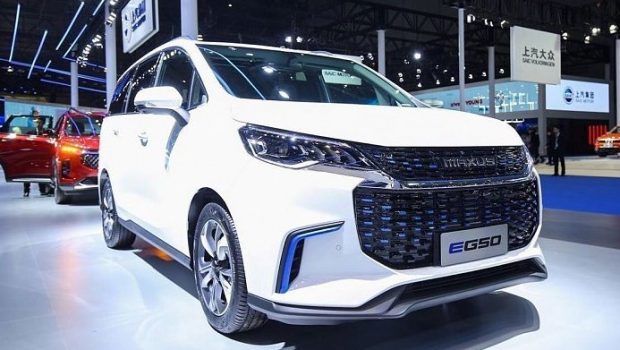 Published on January 9th, 2021 | by Joshua Chin
0
Maxus EUNIQ 5 Is An All Electric 7-Seat MPV
The Maxus G50 MPV gains an all-electric variant in the form of the EUNIQ 5. 
There is no doubt that electrification is the next big thing in the auto industry, with news coming in nearly every day about a new electric sedan or SUV. Then again though, there seems to be a gap in the auto market when it comes to an all-electric people mover. 
That is therefore what makes the Maxus EUNIQ 5 a rather rare vehicle in the market, due to the sole fact that it is an all-electric MPV. Previewed in the 2019 Shanghai Auto Show and has been on sale in its home market of China for over a year now, this e-MPV is essentially an all-electric variant of its petrol-powered G50.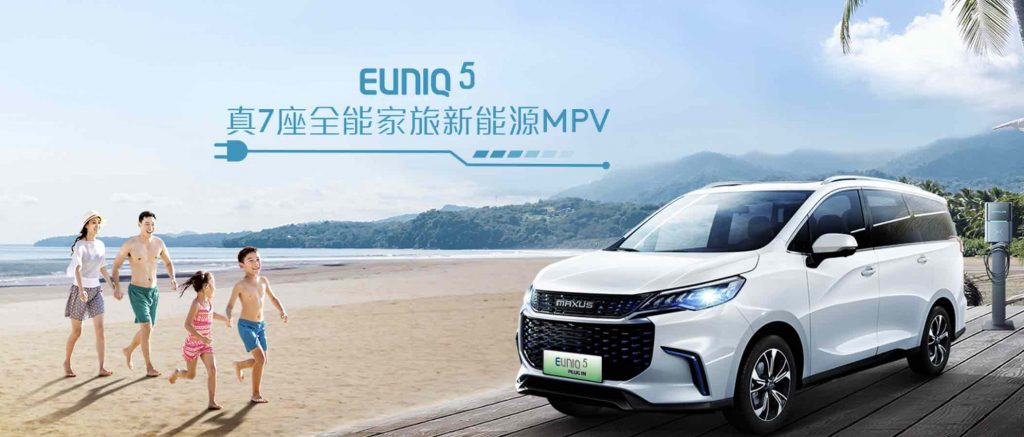 As such then, the exterior of the EUNIQ 5 is actually much the same as the G50. Just with a few additional electric blue accents on the hexagonal front grille, side intakes and rear boot lip to distinguish it from its petrol-powered counterpart.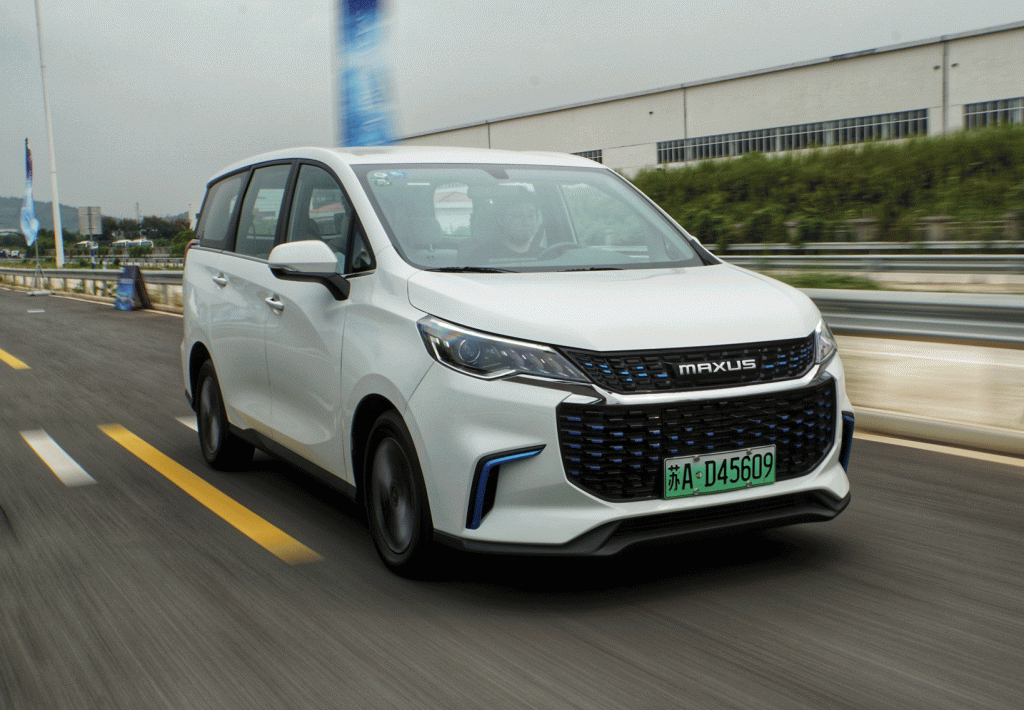 Not much is changed on the interior too of this all-electric seven seater MPV over its fuel-drinking brethren. Featured within the EUNIQ 5 is the same conventional cabin layout as in the G50, with a large central infotainment touchscreen, digital instrument cluster, multi-function steering wheel, full-length panoramic sunroof and a 2+2+3 seating configuration.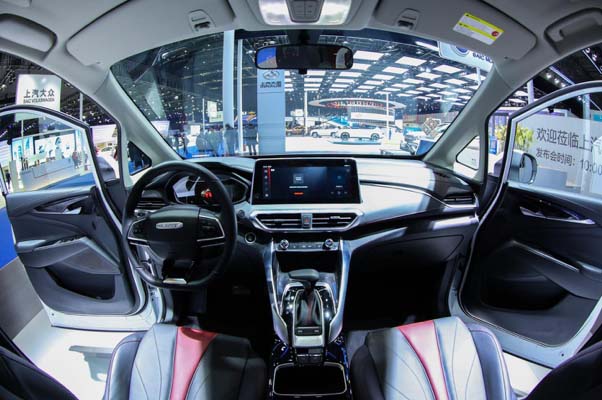 What is unique to the EUNIQ 5 from the G50 though is undoubtably its all-electric powertrain. Powering the front wheels of this e-MPV is a single electric motor that is rated for a modest 174 hp and 310 Nm of torque. Feeding this sole drive motor meanwhile is a 52.5 kWh lithium-ion battery pack that lives under the floor of this compact people mover.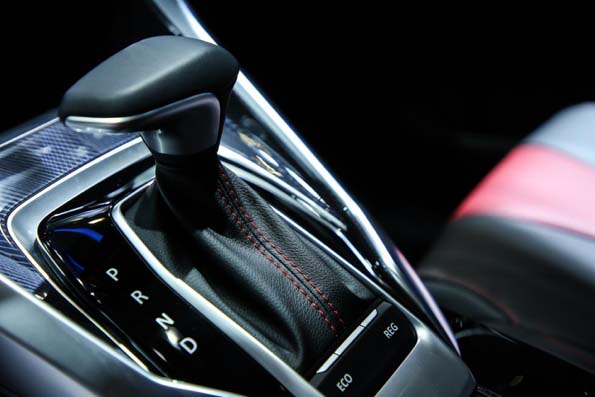 According to Maxus' parent company SAIC, the EUNIQ 5 manages an NEDC-claimed range of 350 km. On the charging front, the Chinese automaker also claims that it only 45 minutes to top it up to 80% from flat through a rapid charger, though it will take up to 8 hours to fully charge it using a conventional (slow) charger.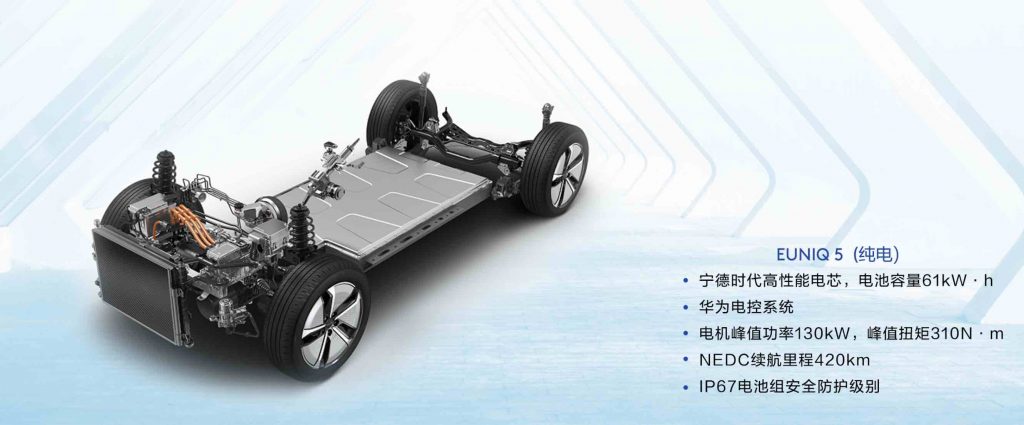 It is worth mentioning at this point that Maxus is also offering a PHEV variant in its home market too. Termed the EUNIQ 5 Plug-In, drive for this particular model comes courtesy of a 1.3 litre turbocharged Ecotec petrol four-pot and an electric motor, which outputs a combined 240 hp and 385 Nm of torque.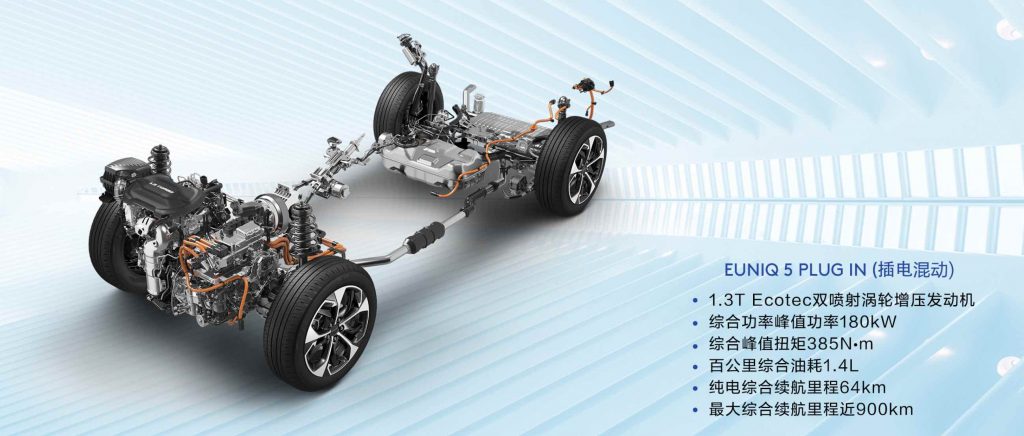 While the even conventionally-powered G50 has yet made it to Malaysian shores, our Filipino neighbours on the other hand have already welcomed this Chinese MPV with open arms over there for some time now. Nevertheless, it remains to be seen as to whether this all-electric version that costs from 170,290 yuan (RM 106,000) to 230,300 yuan (RM 144,000) back in China will  ever venture further than its home market.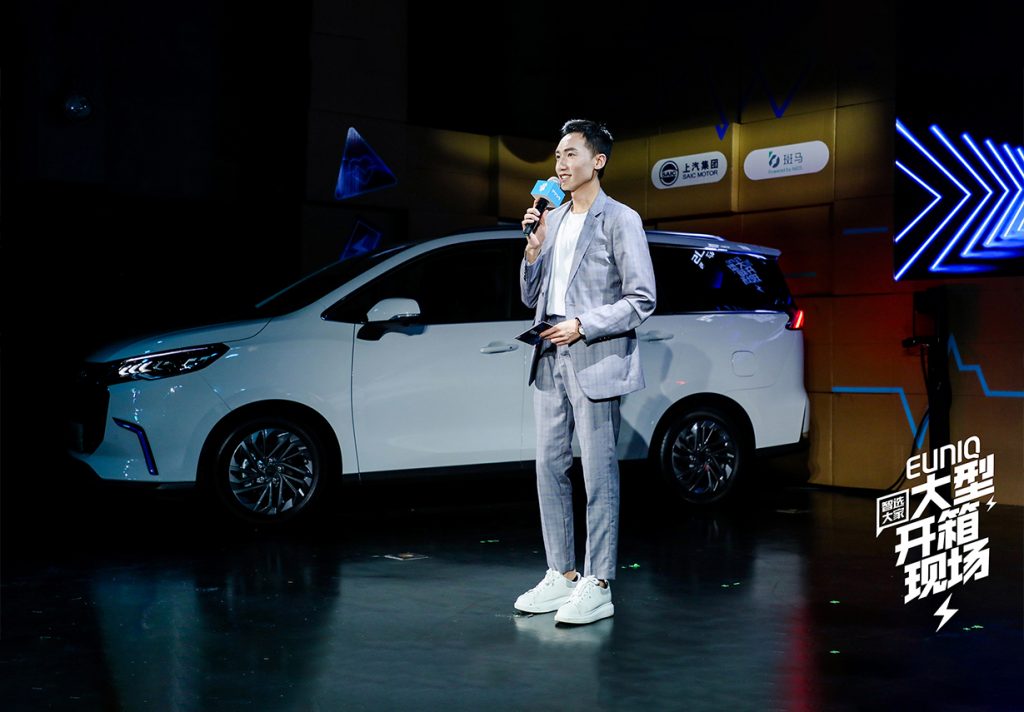 Then again, there is actually a much more interesting question to ask here, and that is why aren't there any more all-electric MPV options available out there currently? 
While the SUV boom means that automakers are pouring all their efforts into electrifying vehicles in that segment, the MPV still commands a strong market presence internationally. Additionally, with a large volume and modest power expectations, it would be have been the ideal candidate for the early adoption for electrification. 
So why then don't we see more all-electric MPVs than the couple of examples currently available today?