Motorsports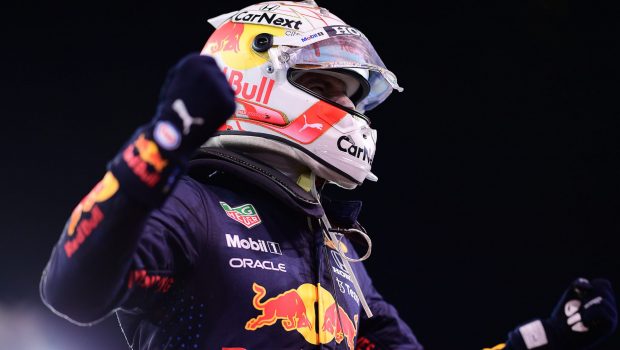 Published on December 13th, 2021 | by Joshua Chin
0
Max Verstappen Clinches The 2021 Formula 1 Drivers Crown
Mercedes meanwhile takes home their 8th consecutive Formula 1 constructors title in a controversial final race. 
It has been certainly a thrilling season for Formula 1 fans this year, who have watched both Max Verstappen of Red Bull Racing and Lewis Hamilton of Mercedes-AMG Petronas duke it out throughout the last to see who will become the 2021 F1 world champion. The young dutchman however had amazingly managed to pull it out of the hat at the Abu Dhabi Grand Prix, passing the 7 time world champion on the final lap and successfully manage to clinch his first ever driver's title.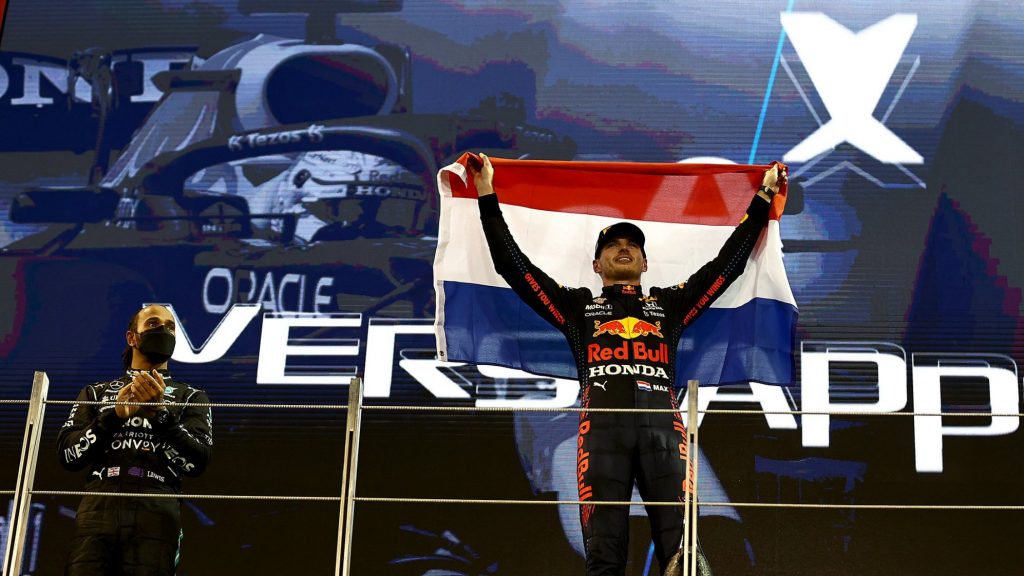 While it was certainly a heroic effort by Verstappen for managing to clinch the race win and championship crown from Hamilton on the closing minutes of the race, the series of events that lead up to the final lap duel will however likely forever put at least some doubt over the legitimacy his achievement, and unfortunately will likely also be the more heavily discussed topic whenever this race is brought up again in future.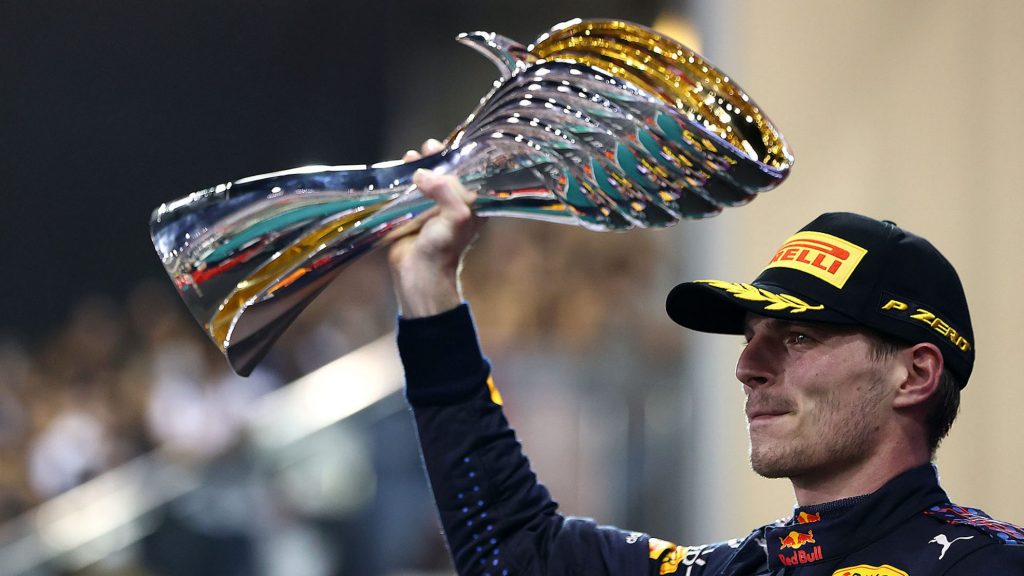 Now for those who perhaps have been following Formula 1 this season, it'll probably come as no surprise that this season finale was going to be contentious regardless of result. Both Verstappen and Hamilton entered this final round of the 2021 F1 season tied on points after all, with whoever who wins this race being also the one to clinch the driver's championship crown. 
And for the first 57 laps of this 58 lap race, it was looking likely for Hamilton to be clinching a record-breaking 8th driver's title. The Brit had managed a flying start from 2nd on the grid after all, and had eventually built up a comfortable lead over his championship rival for 99% of the grand prix.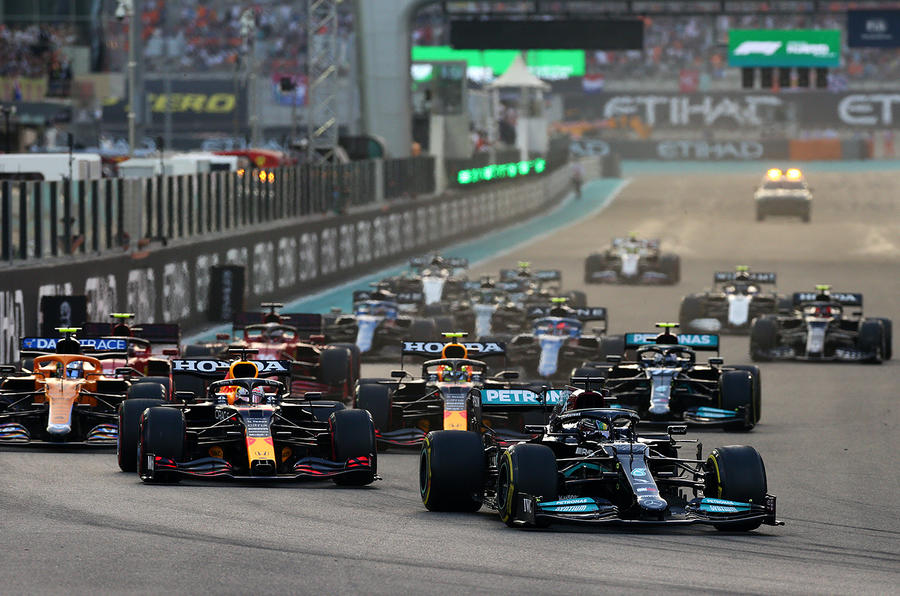 Things however began to go wrong for the Mercedes driver when Nicholas Latifi's Williams went crashing into the barrier on lap 52. An accident that necessitated for the safety car to come out, and hence caused Hamilton's 10+ second lead over 2nd-place Verstappen to evaporate just like that. 
To make matters worse for Hamilton too, Max Verstappen had rolled the dice and decided to take this opportunity to bolt on a sticky set of soft tyres to his Red Bull, while he rather conservatively stayed out on his used set of hard compound rubber. The only saving grace at this point for the Mercedes driver though was that there were 5 lapped cars between him and the Dutchman on track, and it was also looking all but likely for this race to end under the safety car parade, as it typically does.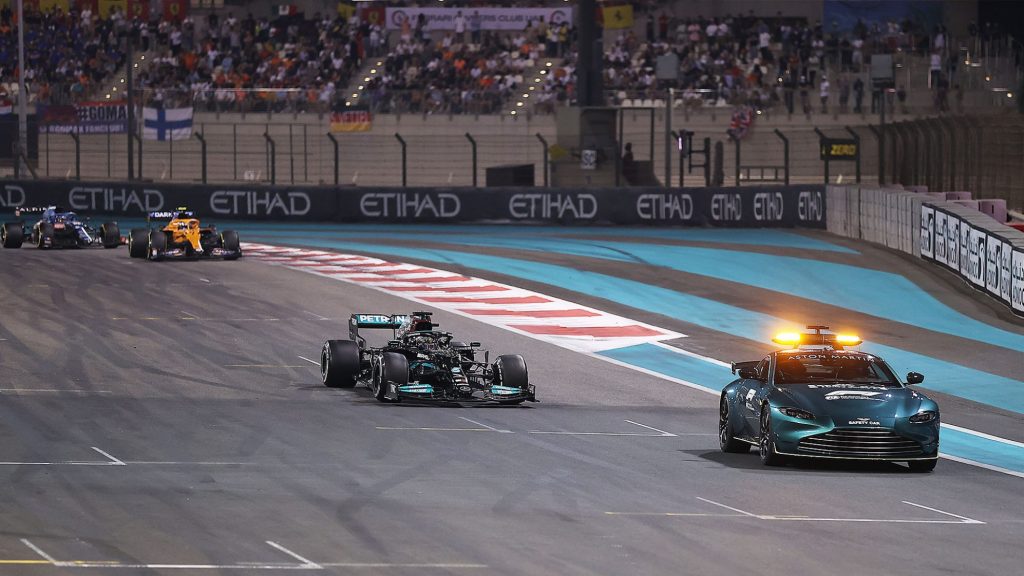 Rather peculiarly then, it may likely have come as a rude shock to Mercedes that the race director had made a game-time decision and given the green light for racing to resume on the penultimate lap of this grand prix. What more too is that the lapped cars in between the 1st place Hamilton and 2nd place Verstappen on track were allowed to let the slower cars in Max's way move ahead of Lewis and the safety car, thereby setting up a last-lap showdown between the two title contenders that ended in Verstappen winning the race and the driver's championship title. 
This therefore about summarises why many — especially those who are fans of Lewis Hamilton and/or the Mercedes-AMG Petronas F1 team — are currently not very happy about how this all went down. The three-pointed star racing outfit has also already lodged (update: and had since lost) a formal protest to the FIA in regards to the inconsistencies in regards to the safety car restart procedure, with lawyers reportedly being brought in for further legal backing to their arguments.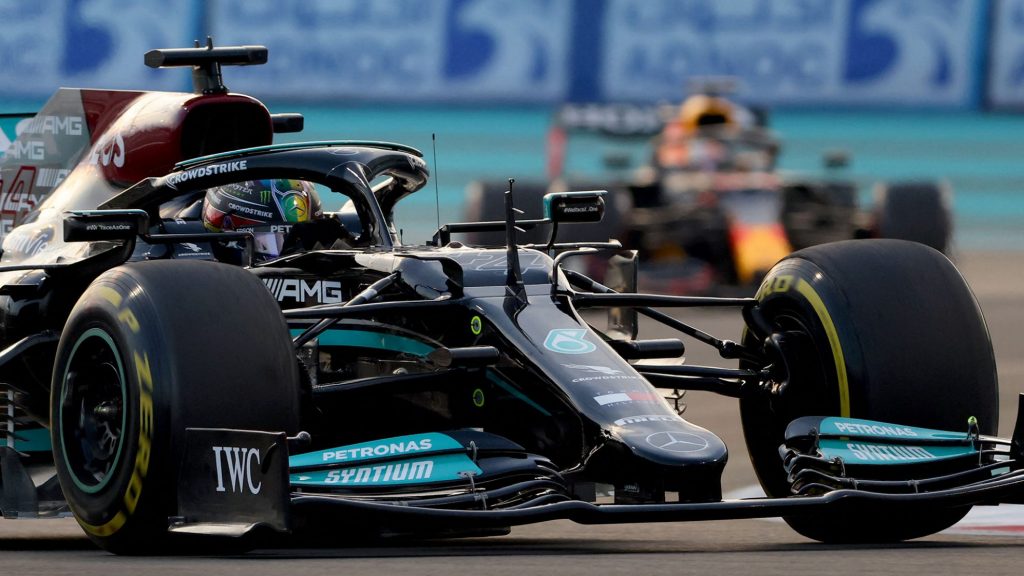 So it is thus looking likely then for this to end in a protracted legal battle, which isn't exactly what most Formula 1 fans want to see happen in their sport. It also does leave the aforementioned bad taste to Max's first (of presumably many) championship titles, and detracts from the stunning form the Red Bull Racing driver was on for the majority of this year. 
Though controversies about the stewarding in this pinnacle of motorsport isn't exactly new in any case, with nearly every race this year being criticised for some peculiar decision made by those responsible in enforcing the rules of the sport. Let it however not detract that this has been one amazing (and amazingly exciting) year of racing in Formula 1, and let's hope that the 2022 season will be equally as entertaining as the last 22 races this year.