Motorcycles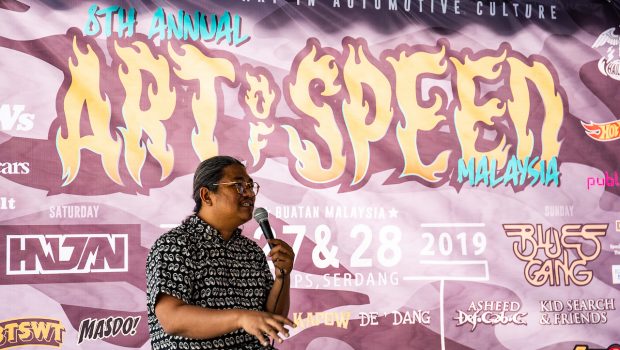 Published on July 11th, 2019 | by Hammer
0
Art of Speed Malaysia 2019 From 27th July. Mark Your Calendar!  
Art of Speed, Malaysia's premier Old-Skool & Kustom Kulture event, returns for its 8th iteration in 2019, bringing with it a showcase of locally-built customised cars and bikes, art gallery, interactive activities and exciting lucky draw giveaways that visitors have come to enjoy.
With a high crowd expectation exceeding 40,000 visitors across two days, Art of Speed 2019 (AOS 2019) will once again take center stage at the Malaysia Agro Exposition Park, Serdang (MAEPS), on 27 July 2019 (10:00 am – 11:00 pm) and 28 July 2019 (10:00 am – 7:00 pm).
A big highlight of Art of Speed is the support from international custom community and media including:
Shige Suganuma, Hiro "Wildman" Ishii & Masakazu "PAN" Sumi from MOONEYES
Oliver Jones Grayson a.k.a. The Cutrate; USA (Winner of Born Free 2019)
Shaik Ridzwan a.k.a. The Mighty Motor; USA
Geoffrey Douglas Baldwin from Return of the Café Racers; Australia
Christopher Cooper Raymond from Fuel Tank Magazine; Australia
Matthew Everingham from Speedhunters.com; Australia
Marlon Slack from Pipeburn; Australia
Makoto Watanabe from Chopper Journal Magazine; Japan
Makoto Ukai from Model Cars & Let's Play VW Magazine; Japan
Daisuke Katsumura & Satoshi Furuuchi from Kousoku Yuen Magazine & Street VW Magazine; Japan
Kanda Manabu from Kalifornia Look Magazine, Japan
Yasuo Sekijima from Vibes Magazine; Japan
Kengo Kimura from Heiwa Motorcycles; Japan
Keiji Kawakita from Hot Dock Custom Cycles; Japan
The Nash from Burnout Magazine; Japan
Daisuke Sakon from Kustomstyle; Japan
Kenichiro Kaneko from Truck Masters Show; Japan
Kenji Hasegawa from Orion Ace; Japan
G Tiki Art & Pinstriping; Japan
Makoto M&K Custom Signs; Japan
Ken Takano from Ken's Art Kustom Garage; Japan
Jeffrey Chang from MOONEYES Taiwan
Lou Nozaki from Beetle Helmet; Japan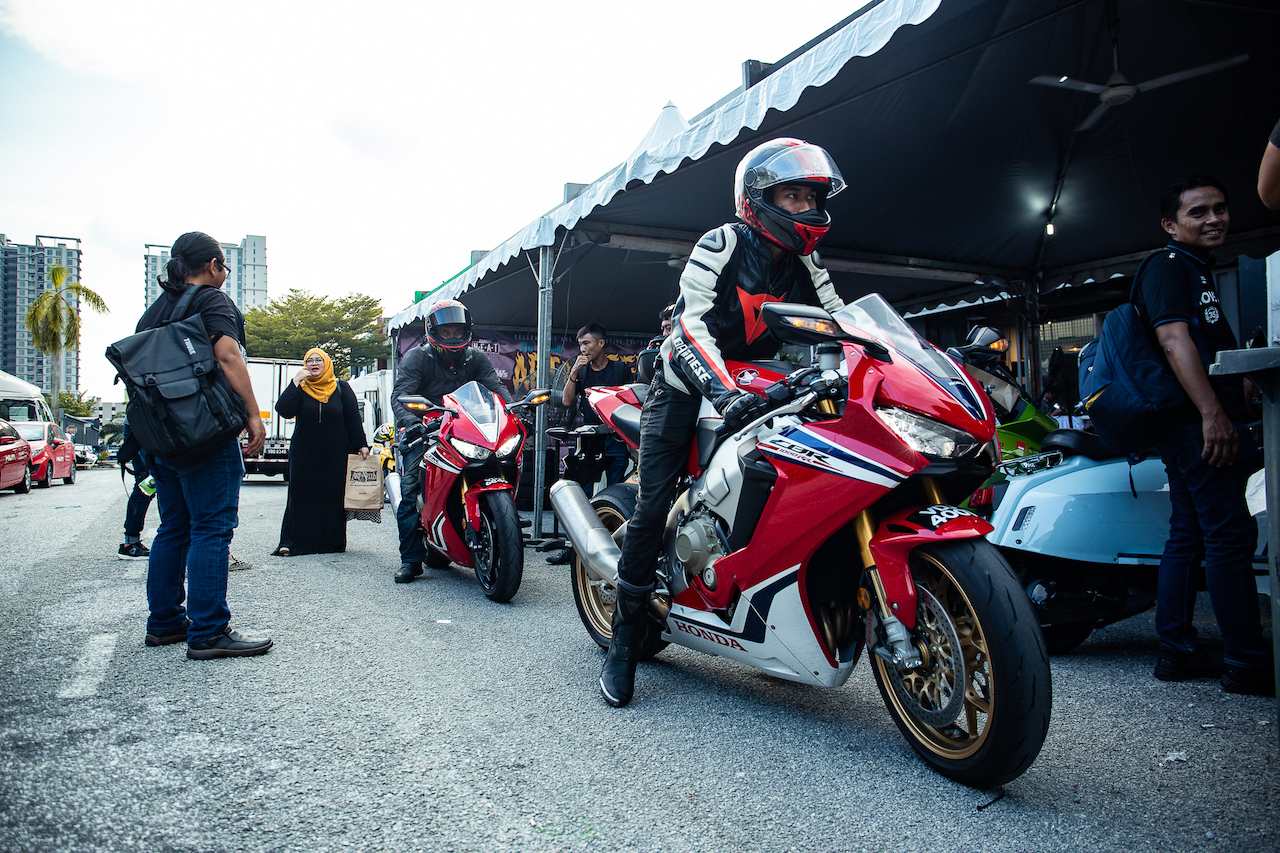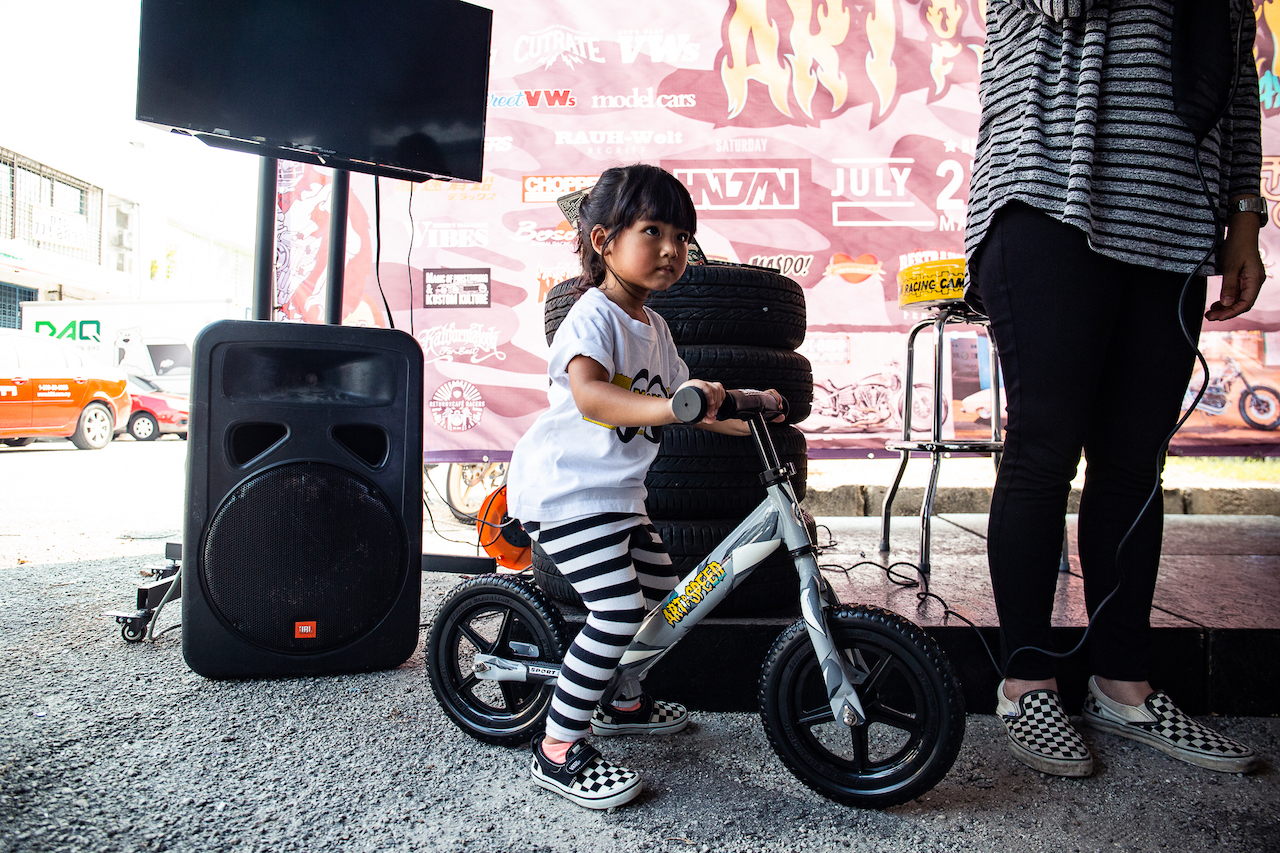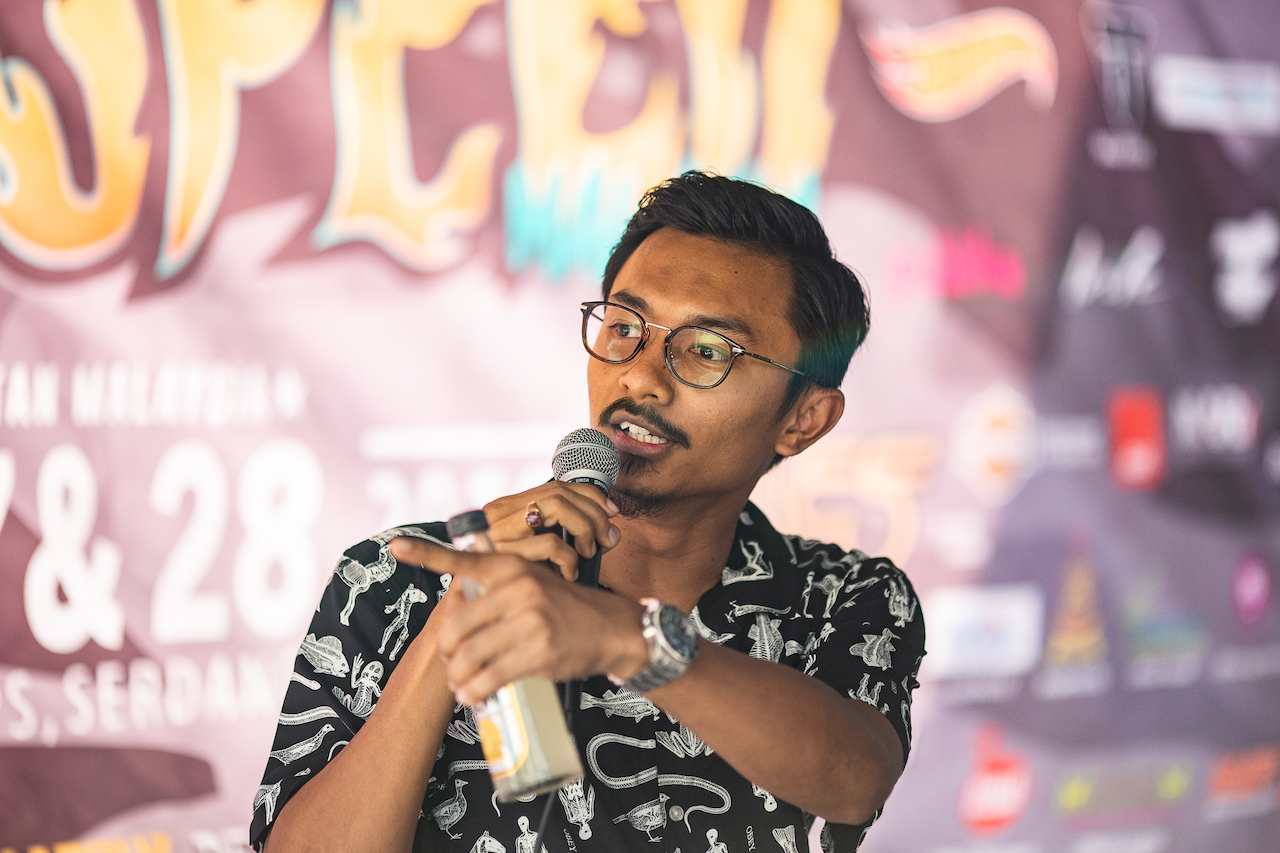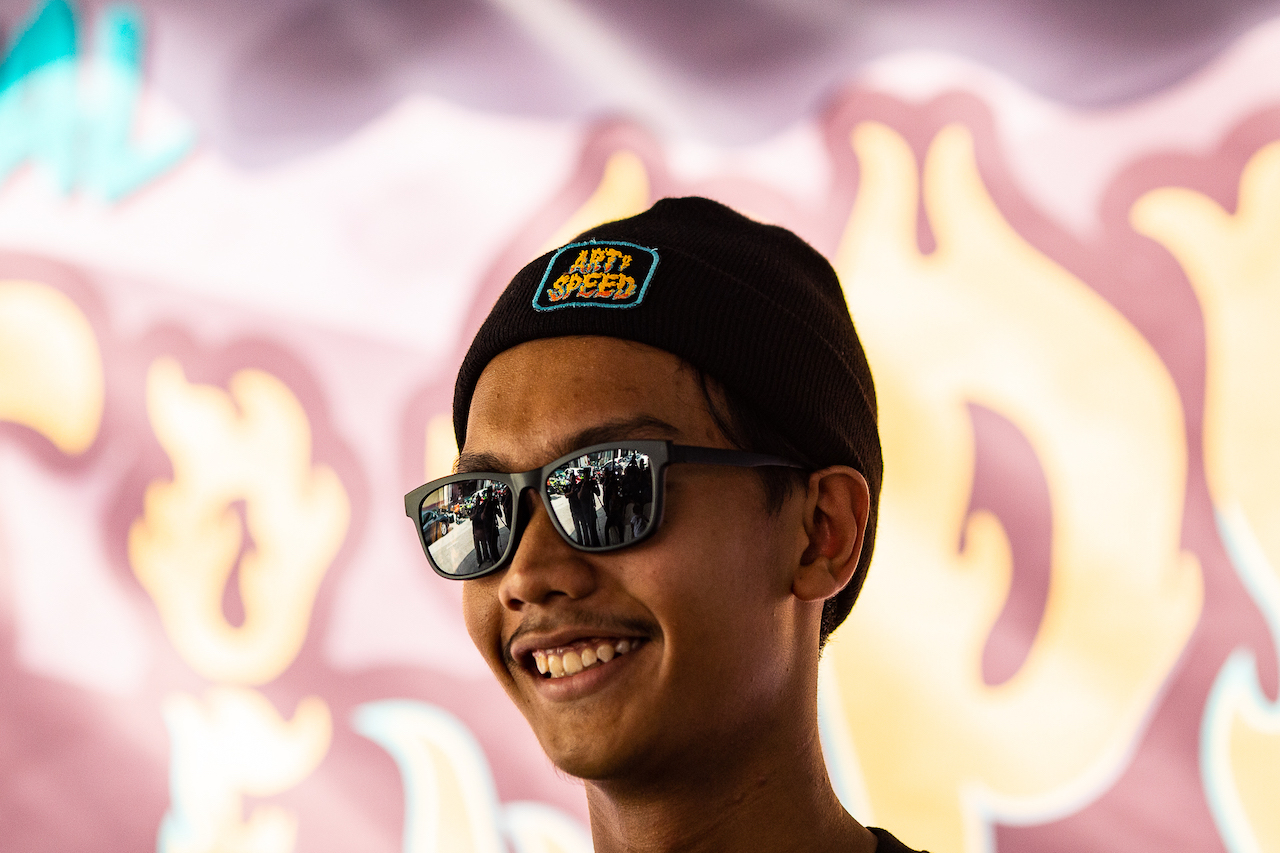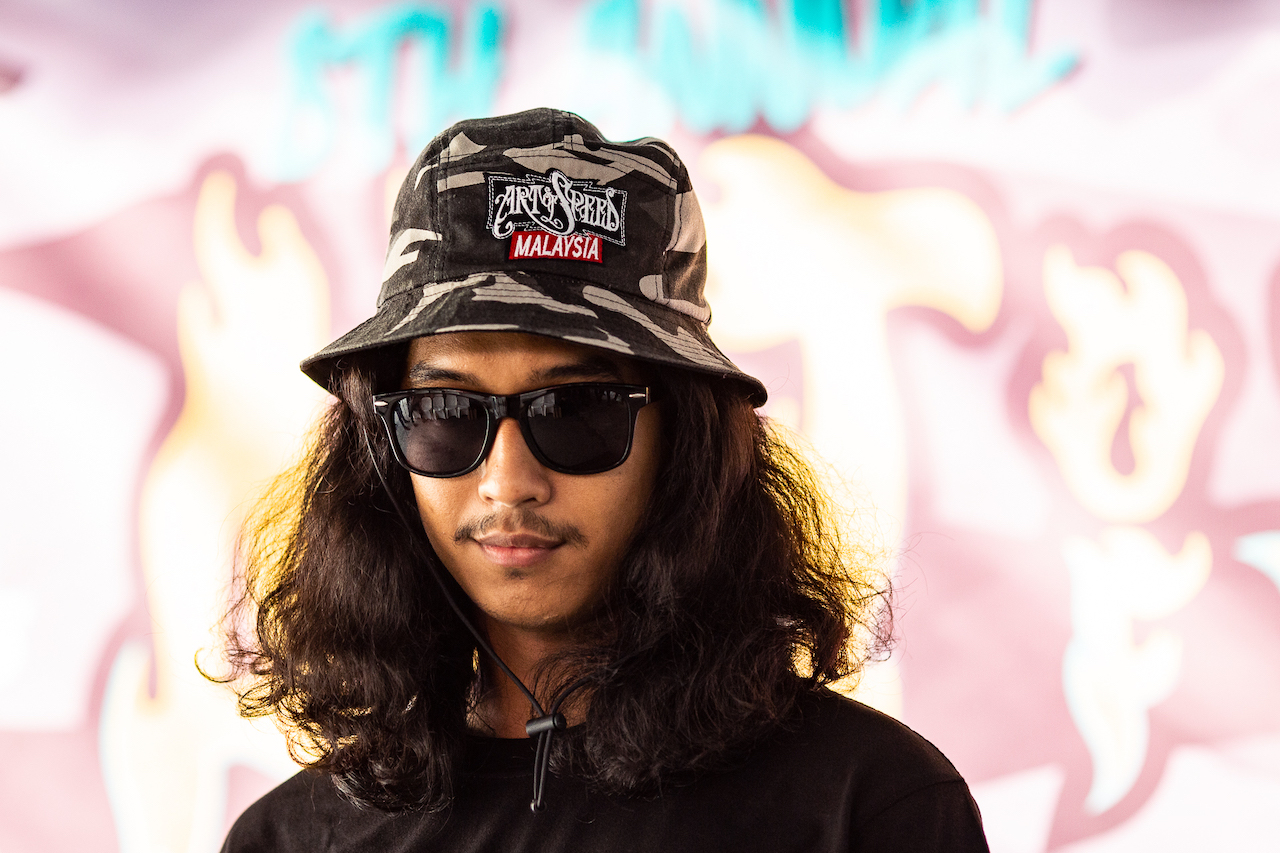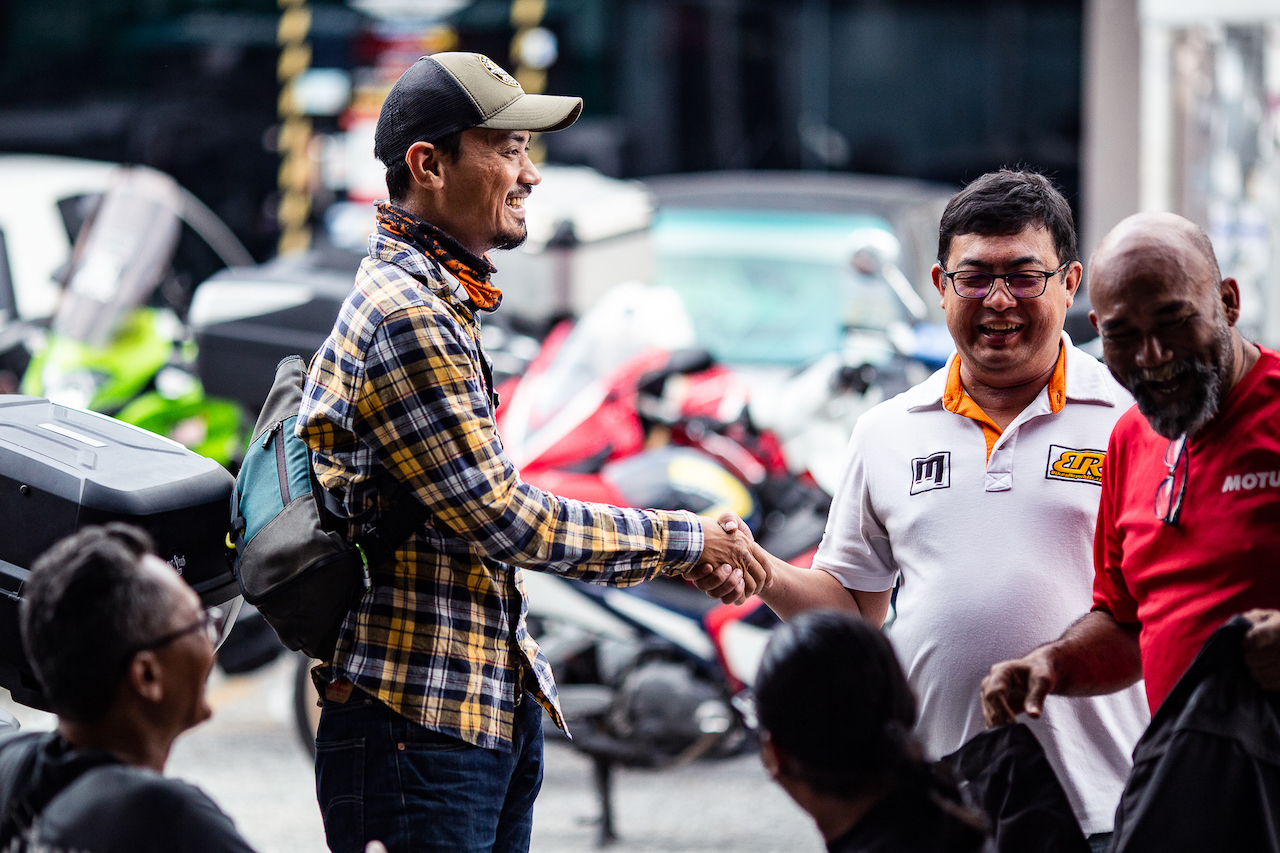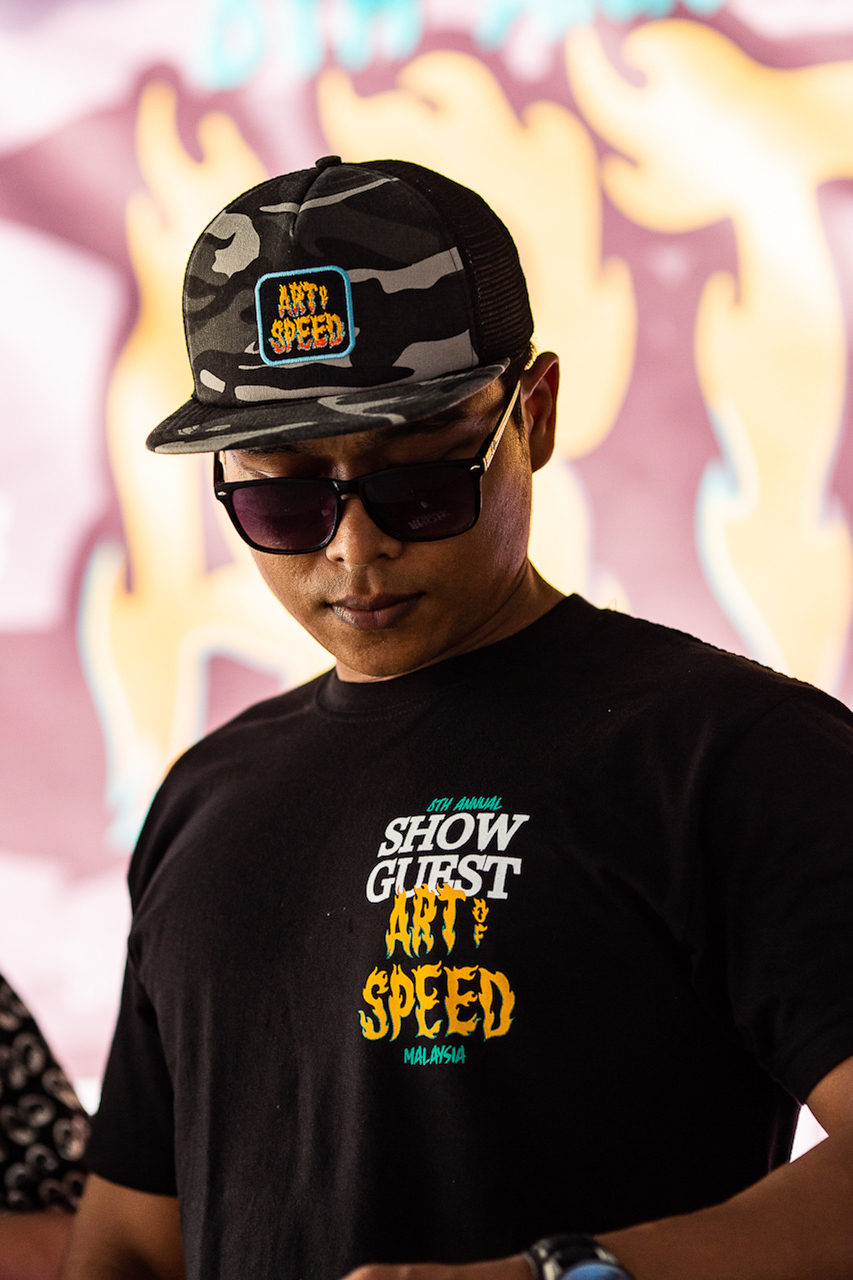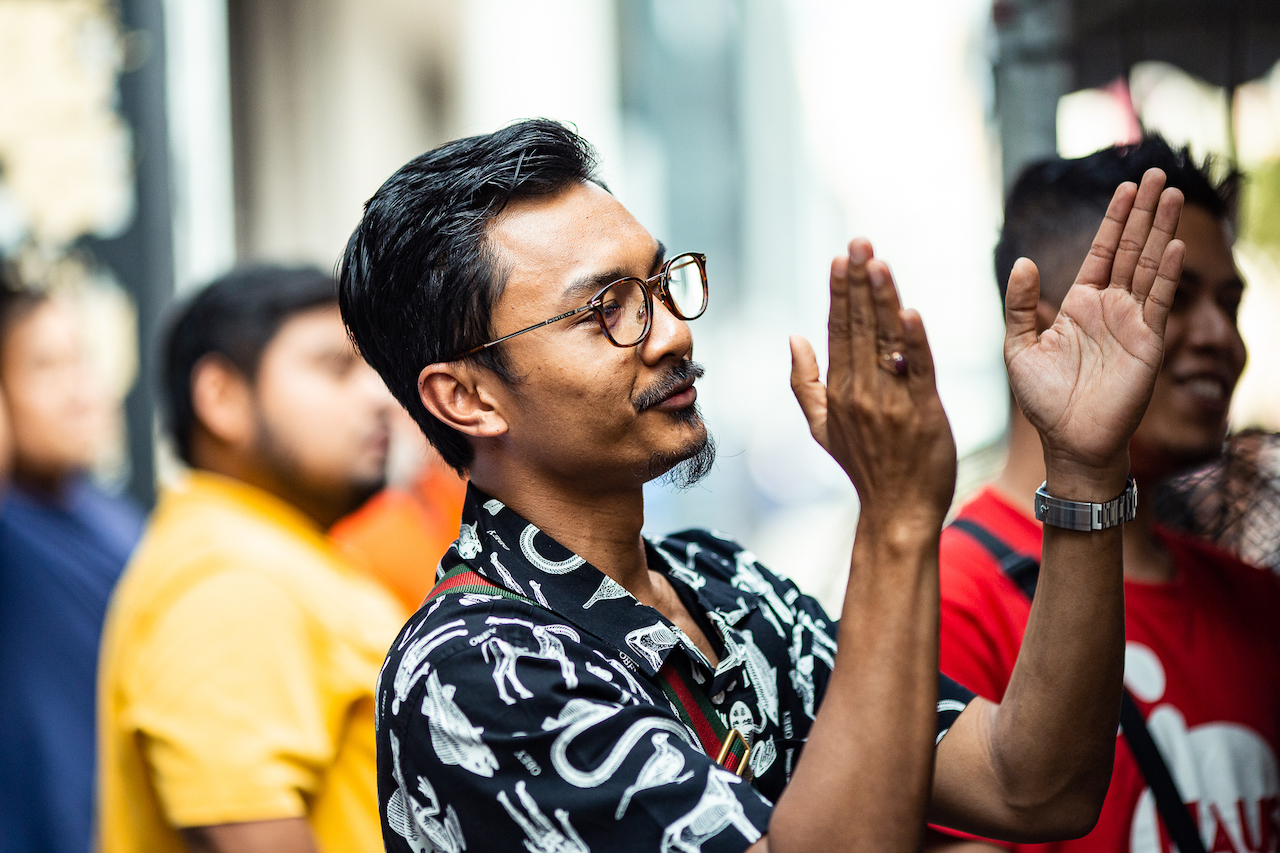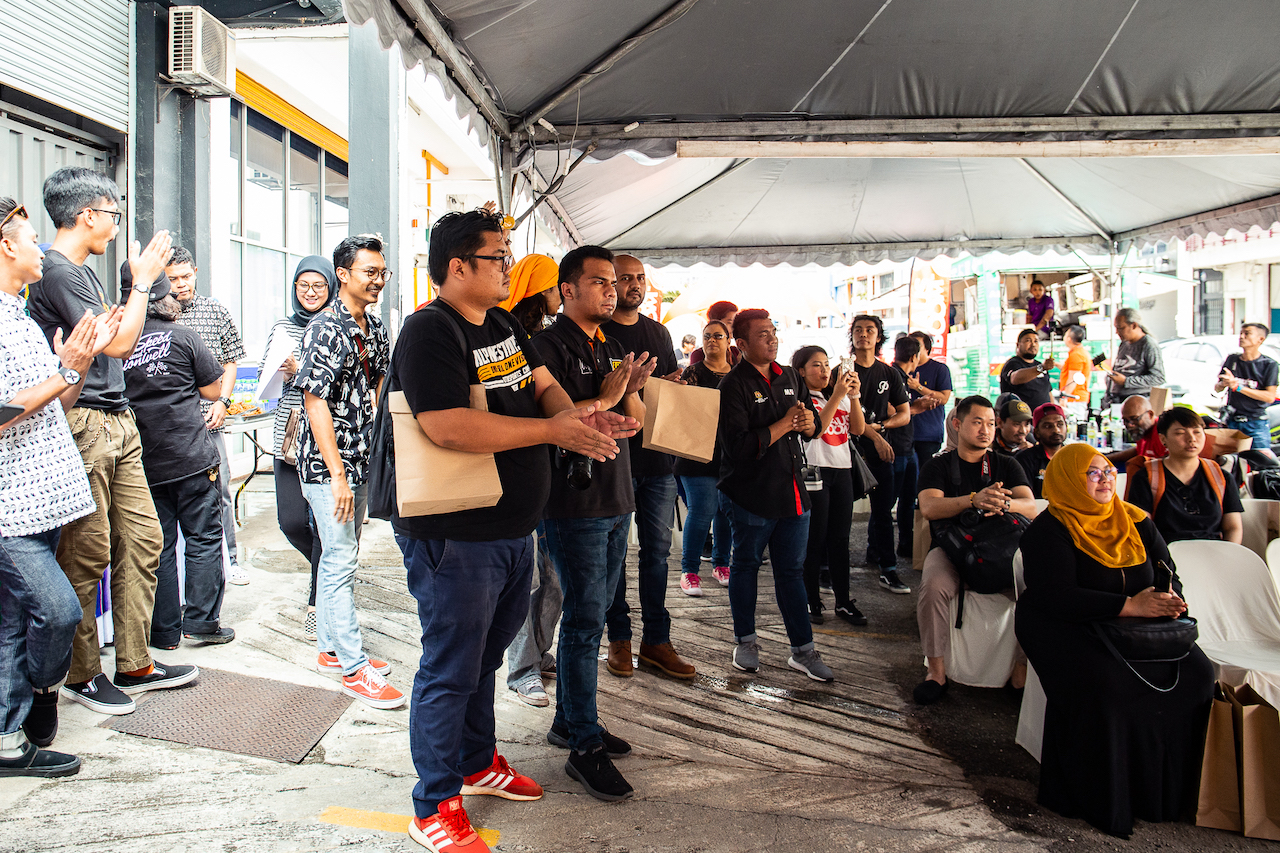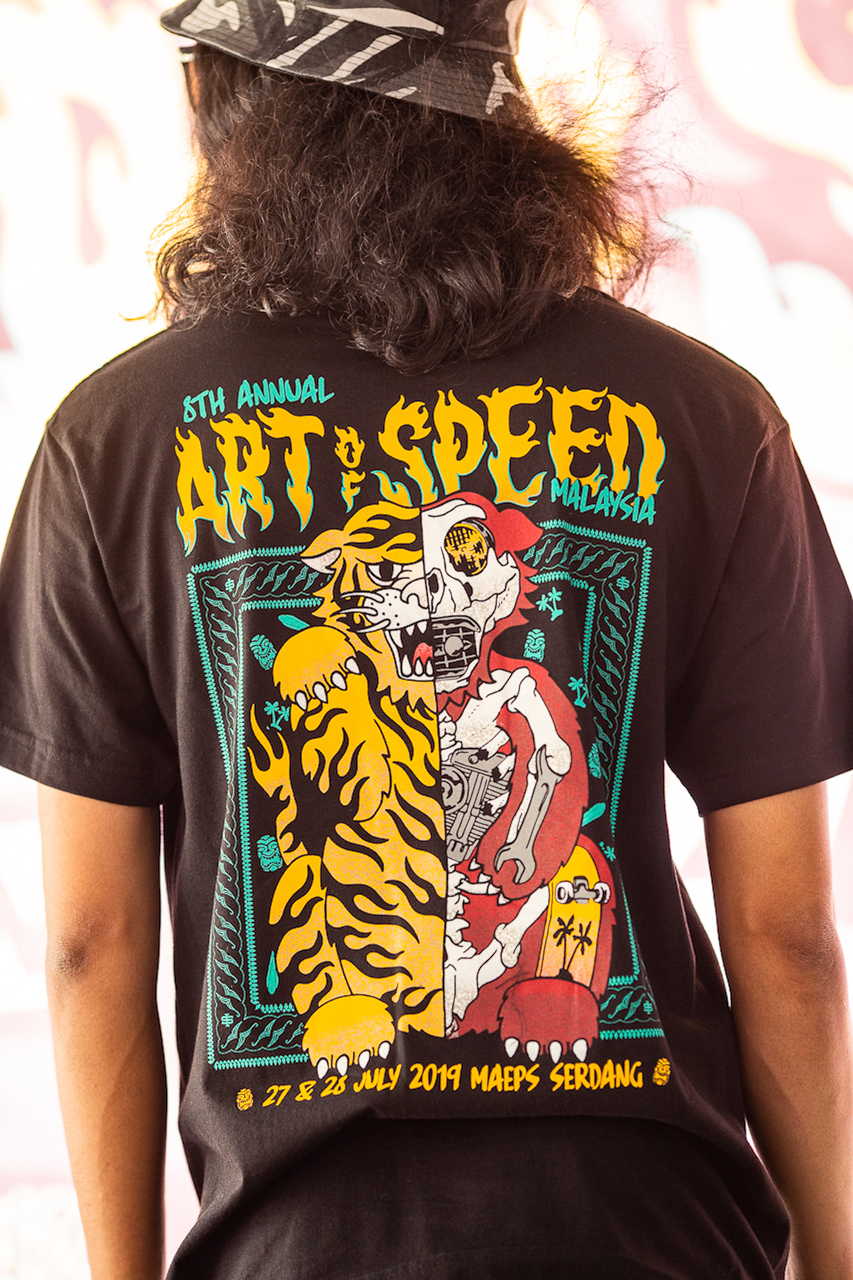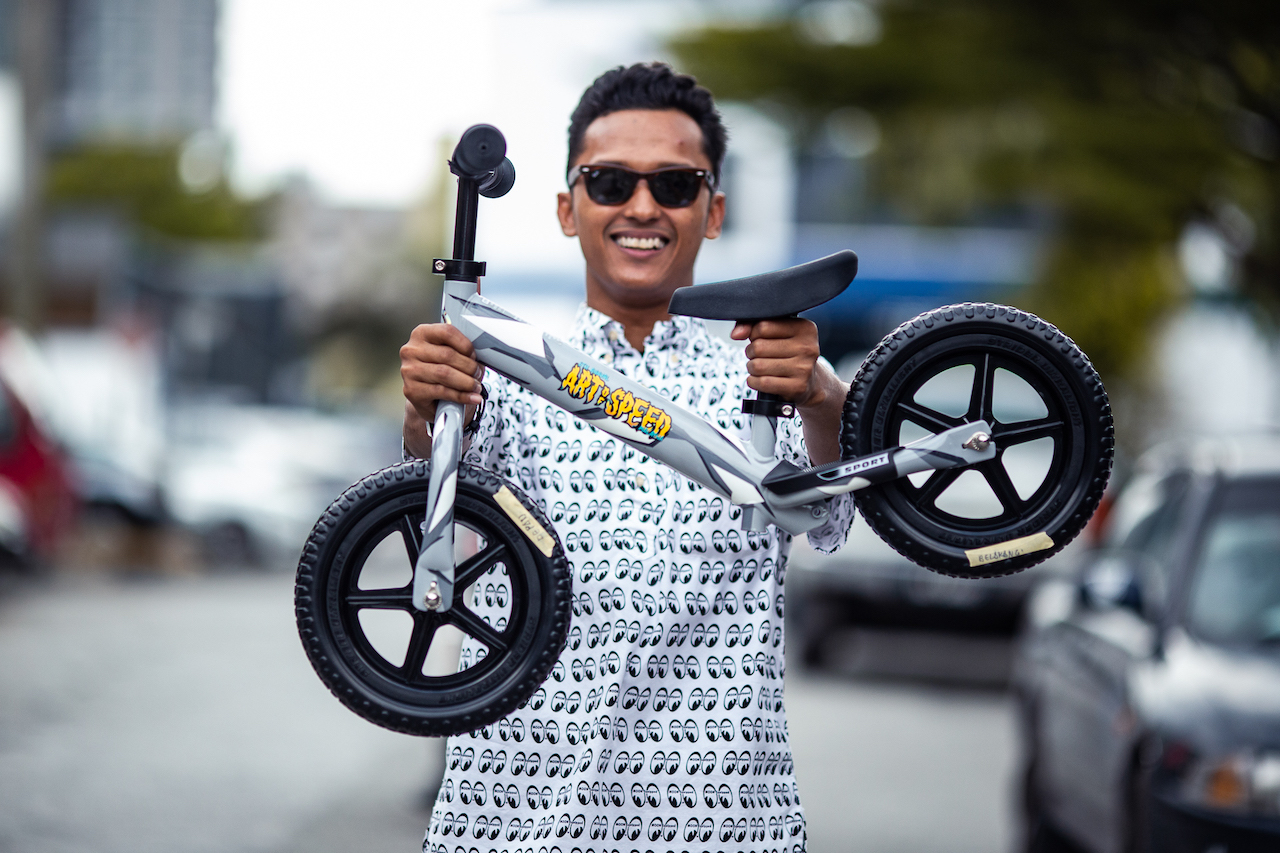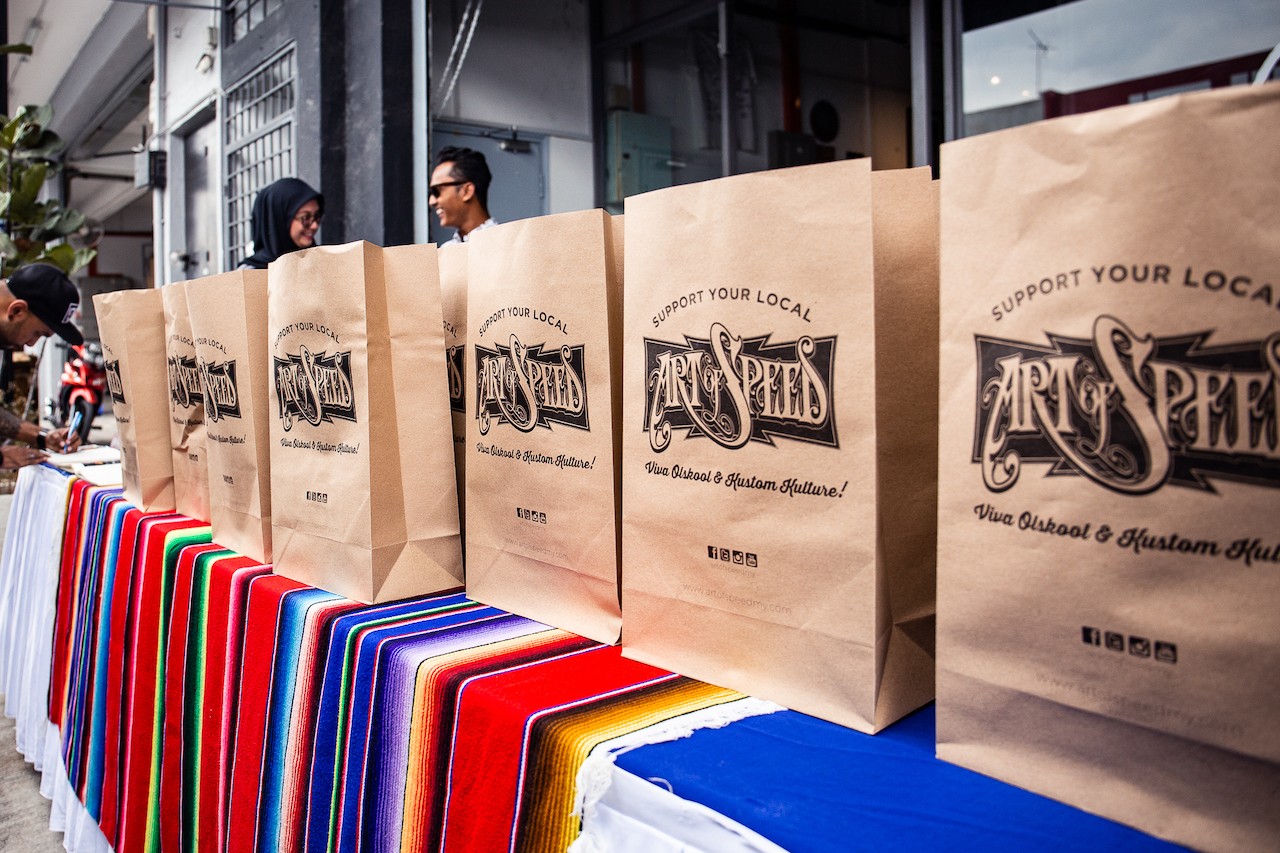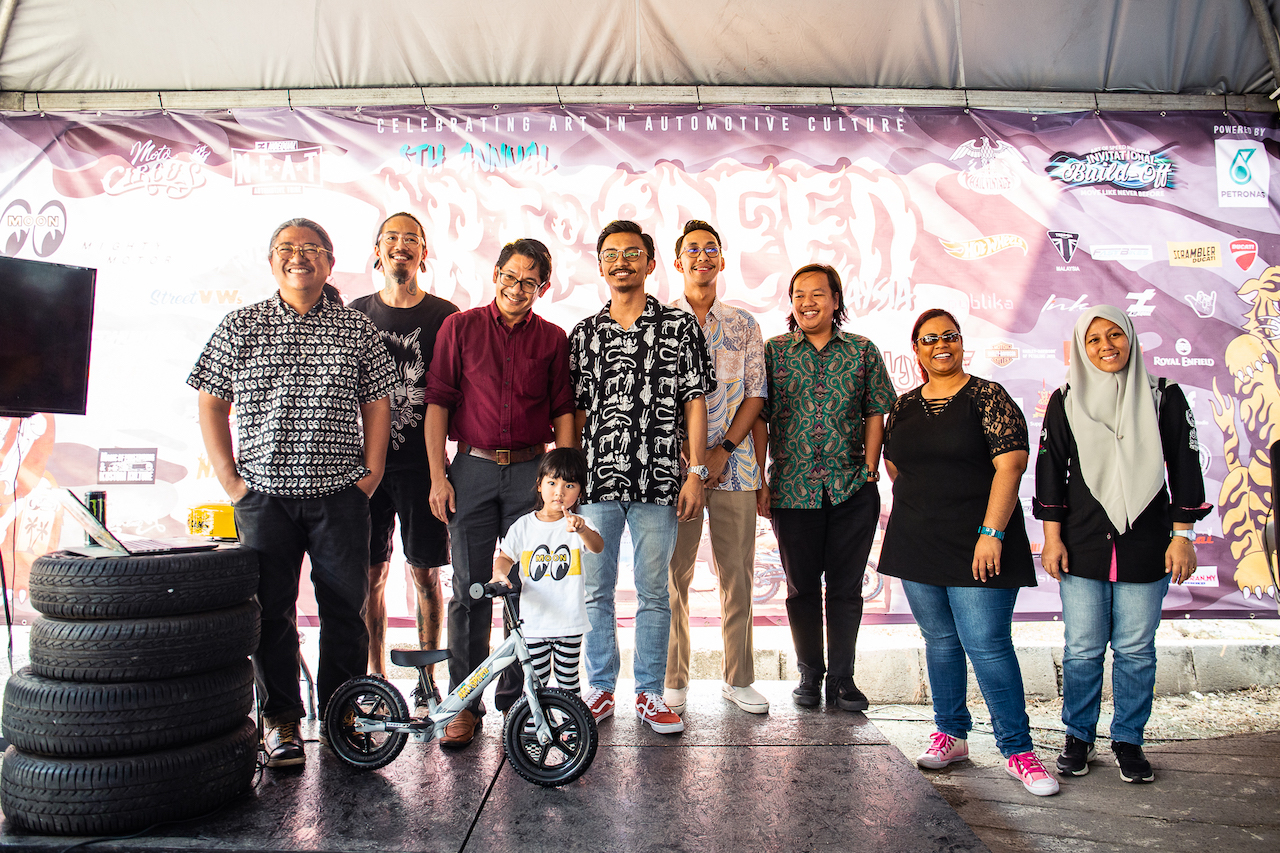 Every year we aim to help inspire locals by bringing in highly modified 'kustom' vehicles from overseas, and AOS 2019 continues this tradition with several CQQL bikes and cars from Japan for the show. This year's featured vehicles include:
HEIWA MOTORCYCLE (JAPAN) with their BMW R9T Custom, which was commissioned by BMW Motorrad.
MOON OF JAPAN 1961 Ford Falcon Sedan Delivery "PANTASTIC".
HOT DOCK CUSTOM CYCLES (JAPAN) with their 1948 FL Harley-Davidson Custom "StG Nautilus". The bike was awarded "Grand Champion" at S&S 50th Anniversary "World's Largest Build-Off" in 2008.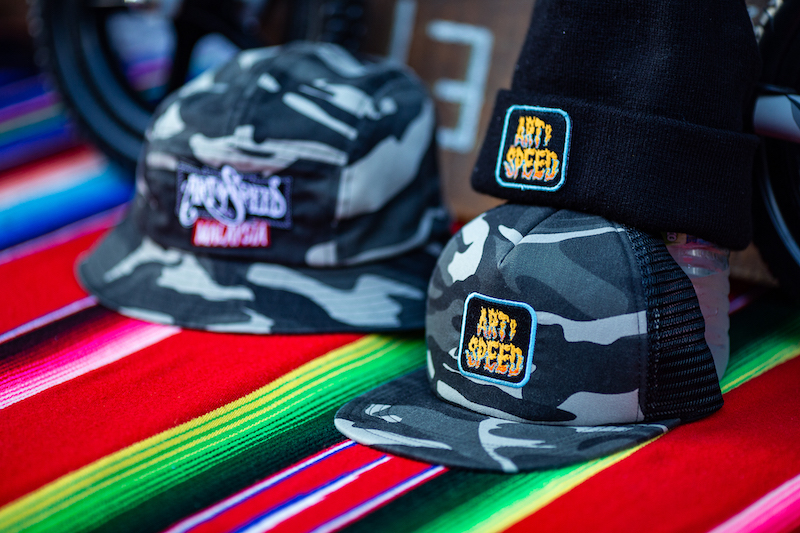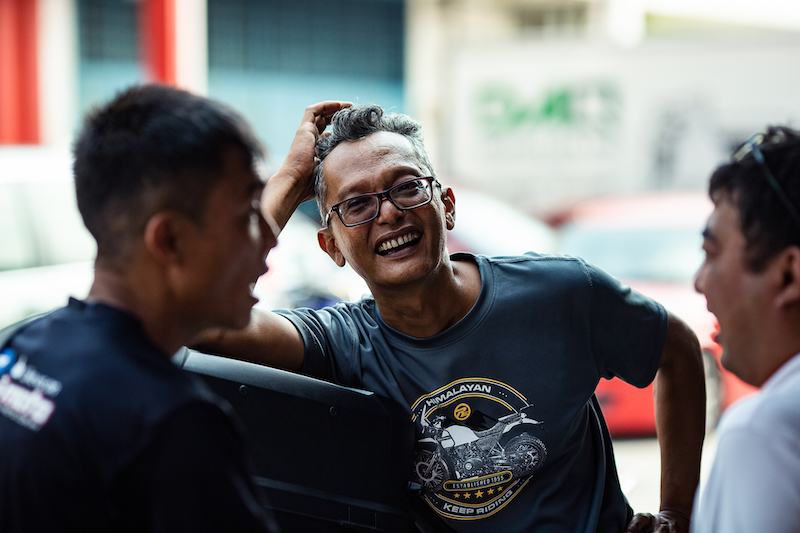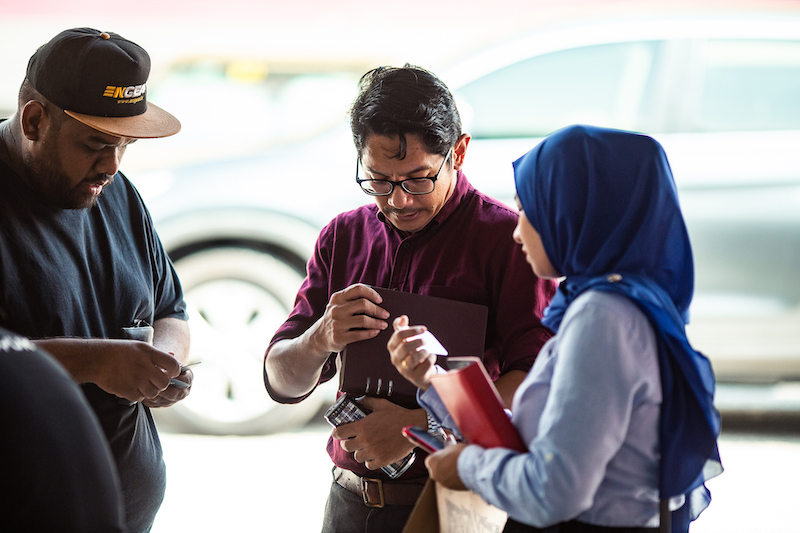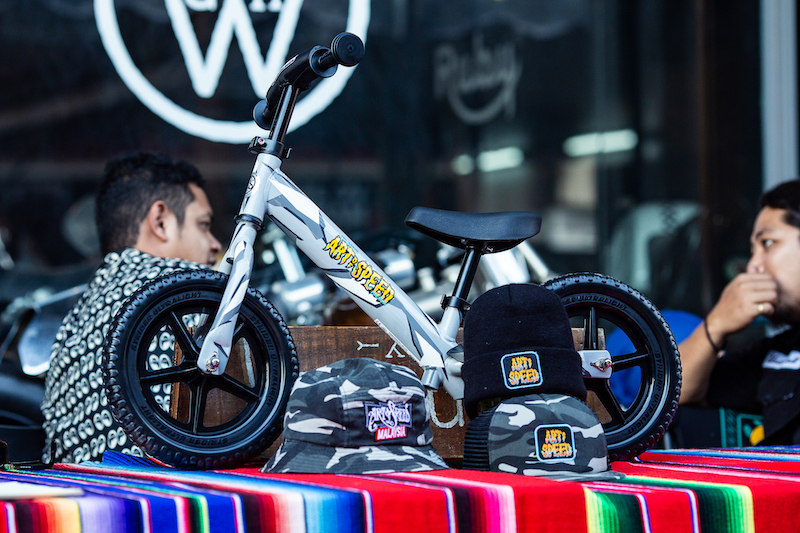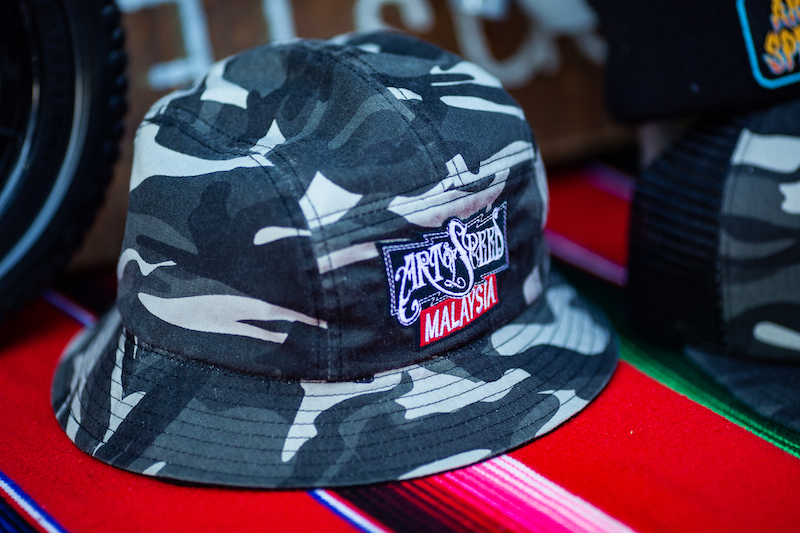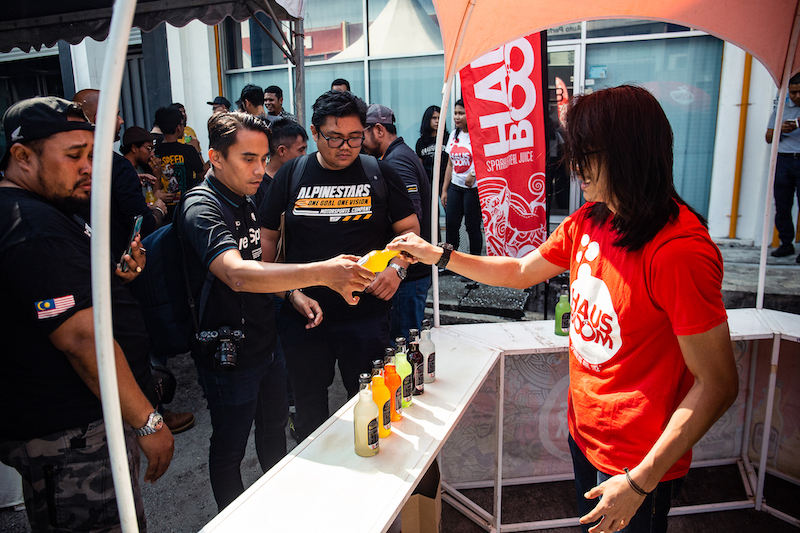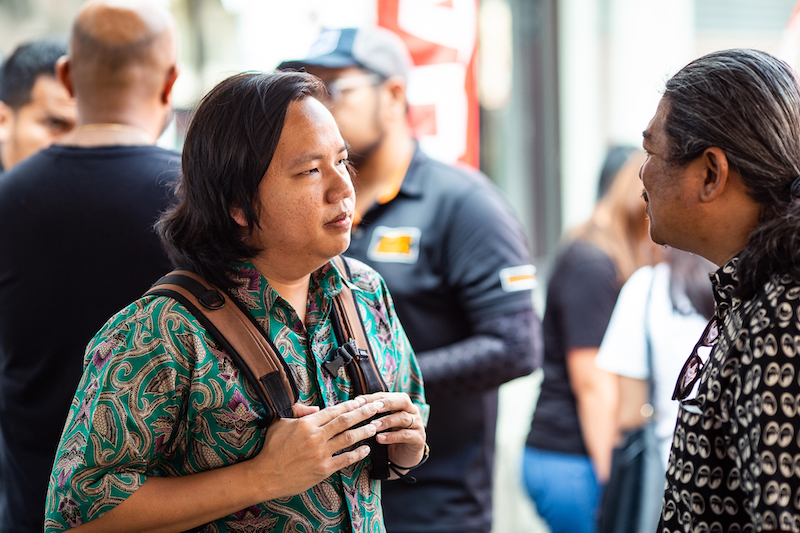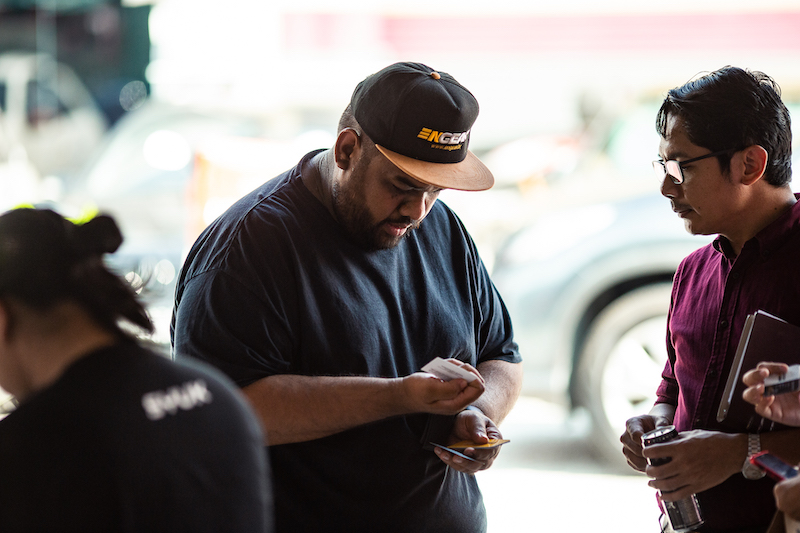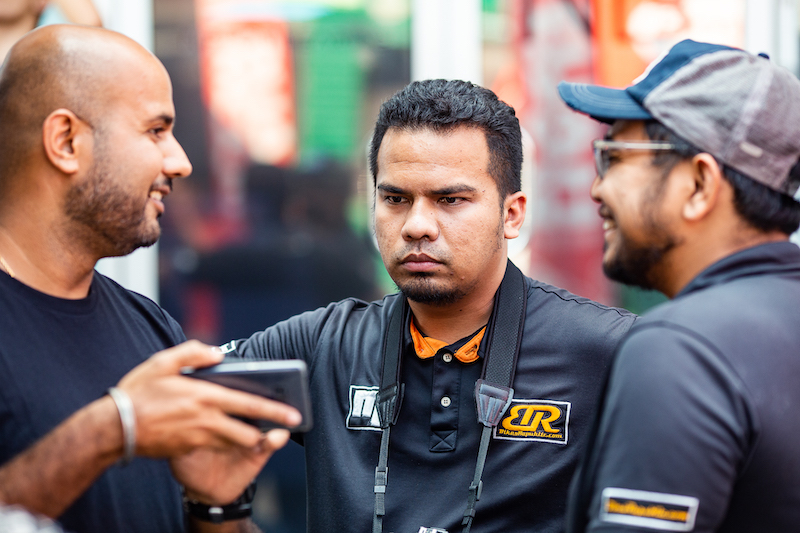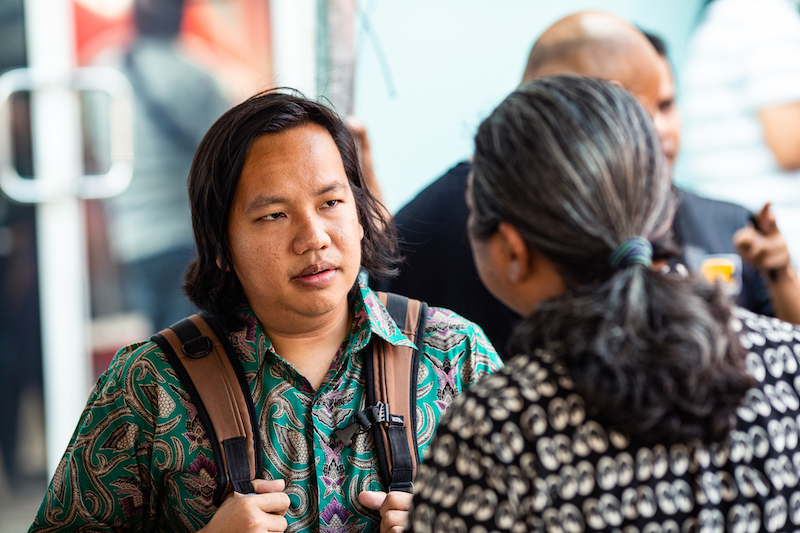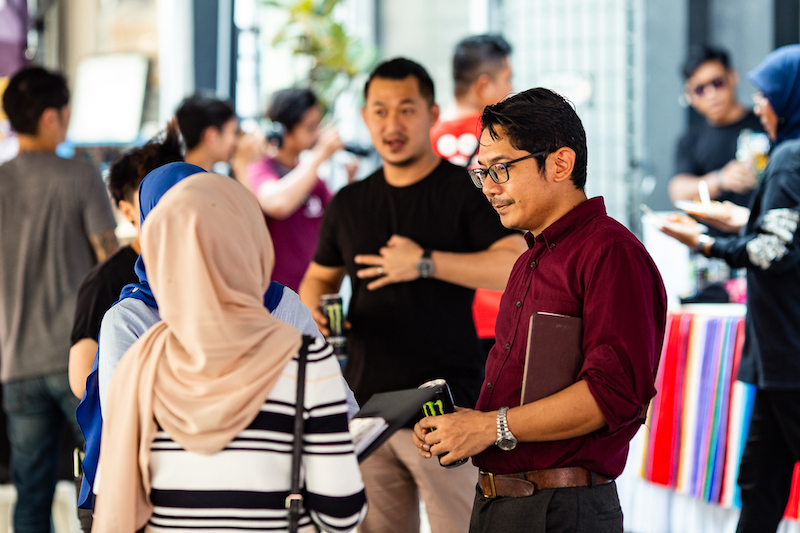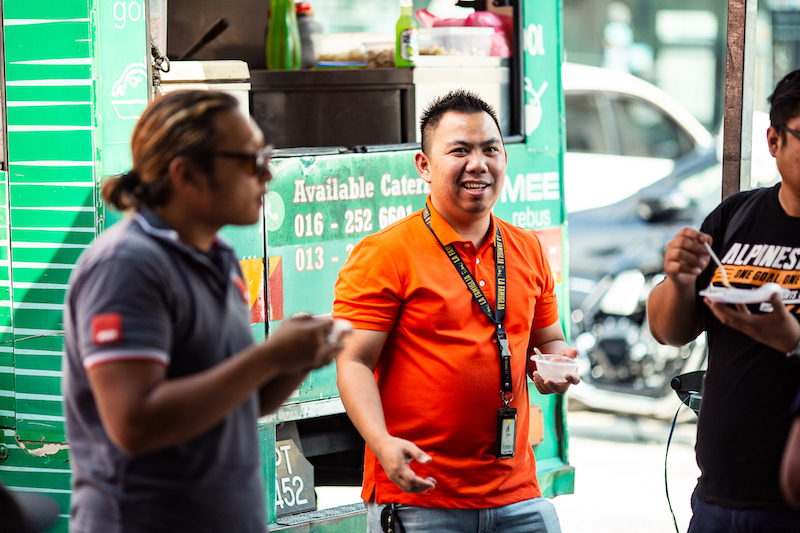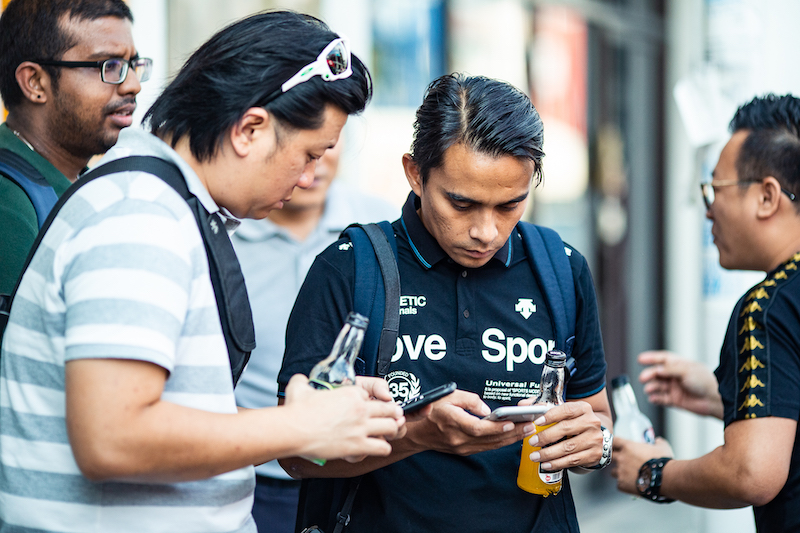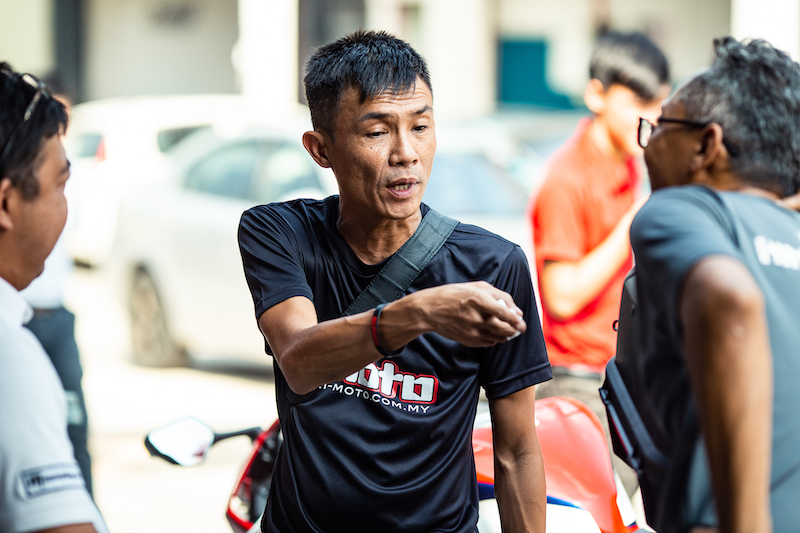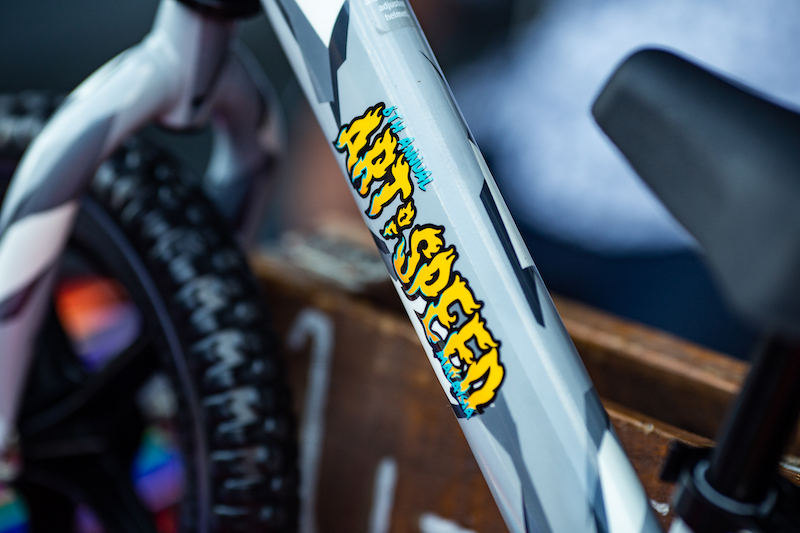 Special highlights for AOS 2019 will include:
Art of Speed Invitational Car Build Off 2019 powered by PETRONAS, which will feature 7 builders vying for the RM10,000 cash prize (jury selection) & RM5,000.00 cash prize (public choice). The competing builders are:
The Classic Garage from Johor Bahru with builder Ravinder Singh
Naza College Motorsports Team from Shah Alam with project leader Jagjeet Singh together with 5 students
Carazee Artwork from Klang, Selangor with builder Ajie
WakSam Garage X RebanBlackbird from Subang with builders Odie & WakSam
Kazuto Garage from Klang, Selangor with builder Kazuto Soon.
Faroib Autosport from Klang, Selangor with builder Ismail Ibrahim
Garage 63 from Bukit Jalil, Selangor with builder Shawn Foo
The winning car of the Sabah Old School Mega Gathering 2019 will also be shipped in as special featured guest vehicle of the Invitational Car Build Off
Make sure to get yours at AOS 2019!
Hot Wheels will be at AOS 2019 with Global Hot Wheels Lead Designer (Premium and Collector Segments) Steve Vandervate. Coming all the way from the United States, Steve will hold a meet and greet at the event. He will be unveiling the Japan Historics 3 series, which will be released in 2020 under the theme "Legendary Japanese Cars". Life-sized Nissan Skyline R31 and Honda City Turbo II along with prototype of the diecast will be showcased for attendees during the event. There will be a media walkabout at 10am so please register early at 9am for this exclusive experience!
Hausboom, in collaboration with Hot Wheels, will present an official 1:1 scale New Beetle Gen 1 as a prize give away for a lucky Hausboom consumer at the show. This official collaboration is the first of its kind in Asia. The Beetle will be designed and built by 405 Industries, the studio arm of Art of Speed Malaysia.
VANS will be showcasing a tribute to "Era", a line of shoes that goes back to 1976. This special exhibition will be featured in Hall A. VANS will also host a skate clinic and families with children can join to learn how to skateboard with equipments provided. This year Sound Circus is also proudly supported by VANS, which promises a line-up of A-list performers at this music festival.
Hail Vintage is back to AOS 2019 and will be hosted in Hall C, featuring a vintage work wear exhibition and 16 specialist vendors. This year's exhibition will feature even more collectible vintage items to the tune of RM2 million.
Keshy Dhillon from Bikesrepublic.com will be this year's host for our annual Kustom & Koffee Talk inside Hall A at 3pm on Saturday, together with overseas panelists Oliver Jones Grayson from The Cutrate and Matt Everingham from The Speedhunters. The forum will discuss the latest trends in bike and car industries.
Other AOS 2019 activities include:
Roda Rumble 2019 – Two Wheels Gathering & Outdoor Festival supported by Retro Mania
Food Park featuring Food Trucks, Outdoor Marketplace & Vintage Flea Market
Strider Race for kids organized by Strider Kids Malaysia
MINI 60th Anniversary Malaysia Celebration
Scale Dicast Culture gathering (Hall C)
Hot Wheels Club Malaysia Custom Contest & Play Zone (Hall C)
MSF Solo Masters Round 2 (Parking Hall D)
Best Of British vintage bike showcase by The Return of The Café Racer & Triumph Motorcycles Malaysia. (Hall A)
Malaysia Automotive, Robotics & IoT Institute showcase (Hall A)
Special Forum with YB Tuan Mohd Khairuddin Othman, the Exco for Youth, Sports & Human Capital Development for the State of Selangor sharing initiatives by the state government
The event will be officially launched by YAB Dato' Menteri Besar Selangor, Tuan Amirudin Shari at 2pm, Saturday 27 July 2019
With music being an instrumental segment of Art of Speed, the main stage of AOS (known as 'Sound Circus') will be moved outdoors in order to accommodate an ever-increasing music fanbase. This year's Sound Circus* line-up will feature Hujan as the main headline together with upcoming bands Bittersweet, Masdo, Gerhana Ska Cinta, Kapow and many others on Saturday & Sunday featuring Asheed Def Gab C, Kid Search and headline, Blues Gang.
*Sound Circus on Saturday is strictly for ages 18 years old and above ONLY!
Completing the show on Sunday will be the highly coveted lucky draw giveaway where a lucky winner will go home with ONE (1) unit Mini Cooper fully customized by FNG Works with a Suzuki Hayabusa engine. The winners of Best of Show motorcycle and automobile categories will win package trips to the 28th Annual MOONEYES Yokohama Hotrod and Custom Show this coming December as the Guest of Honour.
AOS 2019 will be introducing the Speed Lane ticket, which opens one hour earlier at 10am; priced at RM50 valid for both days. Visitors can enjoy one extra hour inside the main hall and Hall C. Speed Lane ticket holders are also entitled to enter Sound Circus outdoor concert. The regular weekend ticket (without Sound Circus outdoor concert) priced at RM20 will also be on sale. Online tickets are available at https://aos.qtic.my/
"Every year there's a challenge which prompts us to aim further and raise the bar higher, but there's also reward and satisfaction when you look at how far our local scene has come and how it continues to grow," said Asep Ahmad Iskandar, Founder of Art of Speed Malaysia.
"As we continue to grow with the scene, so does Art of Speed as it enters its 8th year running. New and returning visitors can continue to enjoy this year's show with an air-conditioned 150,000 square feet hall housing a Show and Shine competition for customs and classics in Hall A, NEAT Fest in Hall C in collaboration with NoEqual, the Sound Circus outdoor concert with line-up of A-list performers, Moto Circus art gallery featuring local and international artists, family-friendly activities for parents and children by VANS and many more at Art of Speed 2019."
For more information about this event, please visit www.artofspeedmy.com or www.facebook.com/ArtOfSpeedMY/