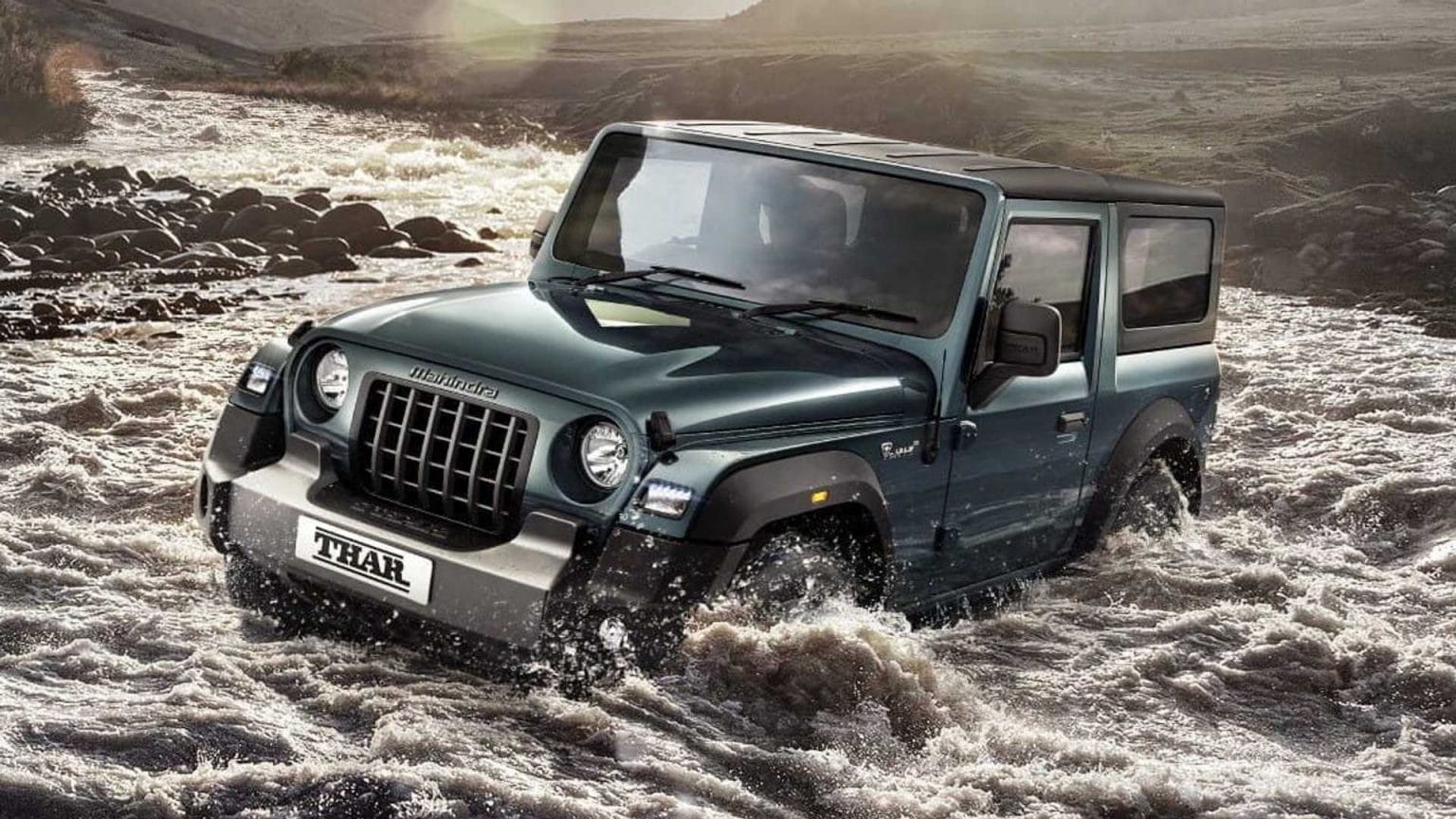 Experience the Jeep lifestyle, but without the cost. 
Despite costing in excess of RM 300k, the Jeep Wrangler is a comparatively common sight on Malaysian roads, with a legion of die-hard Jeep fanatics (with deep pockets) keeping the sole local Jeep dealership alive in Malaysia. 
What if I told you however, that there is a cheaper way to fulfil your Jeep kicks. A car that is nearly identical to the iconic Jeep Wrangler in every way, both inside and out, but only costs a fraction of the price of the American version. If this piqued your interest, may I introduce you to the Mahindra Thar.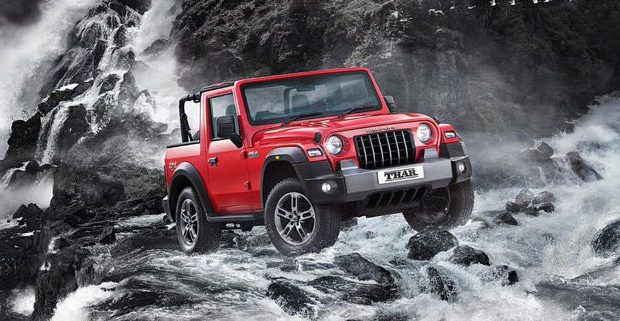 The name Mahindra might ring a bell to certain readers, some of whom may recall their name from a team in Formula E, or maybe from the Mahindra Scorpio SUV that was officially sold here a couple of years back. To those not familiar though, Mahindra is an Indian auto manufacturer who mainly MPVs and SUVs. 
So then how did Mahindra end up producing what is essentially a Wrangler-clone? Well unlike other manufacturers who blatantly copy a design of a car they want to make, most notably an equally populous country to the east of India, the history behind the Mahindra Thar is a little bit more complex than what might seem on the surface.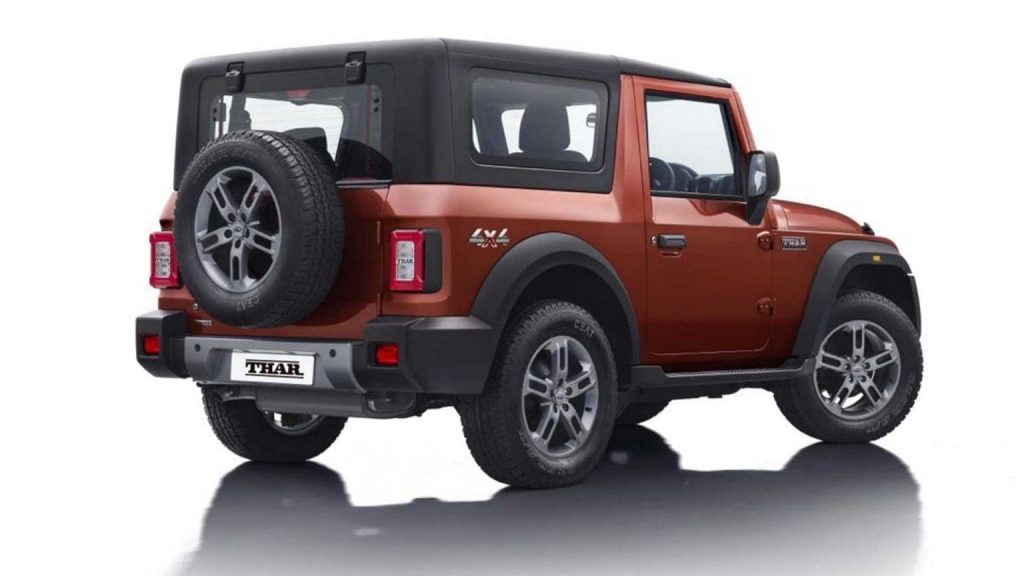 To cut short a very long and contentious story involving multiple disagreements between Manhindra and FCA who is the current parent company of Jeep, the 2020 Mahindra Thar can trace its roots back to the Jeep CJ3B which was officially manufactured in India under license from Willys all the way back in 1947. According to Mahindra, it is merely a coincidence that the Thar evolved from the Willys design the same way as its American counterpart did. 
Regardless of whether there is any cloning process involved, it is fair to say that the Mahindra looks strikingly similar to the previous JK-model Wrangler. Grid patterned grille aside, the Thar's square track and boxy looks, with its detachable doors and roof doesn't help its case that it is simply a Wrangler clone. A near identical looking IP54 drizzle-resistant interior to the previous generation wrangler, down to the twin air vents situated below the 7 inch central infotainment screen with integrated Apple Carplay and Android Auto doesn't help matters.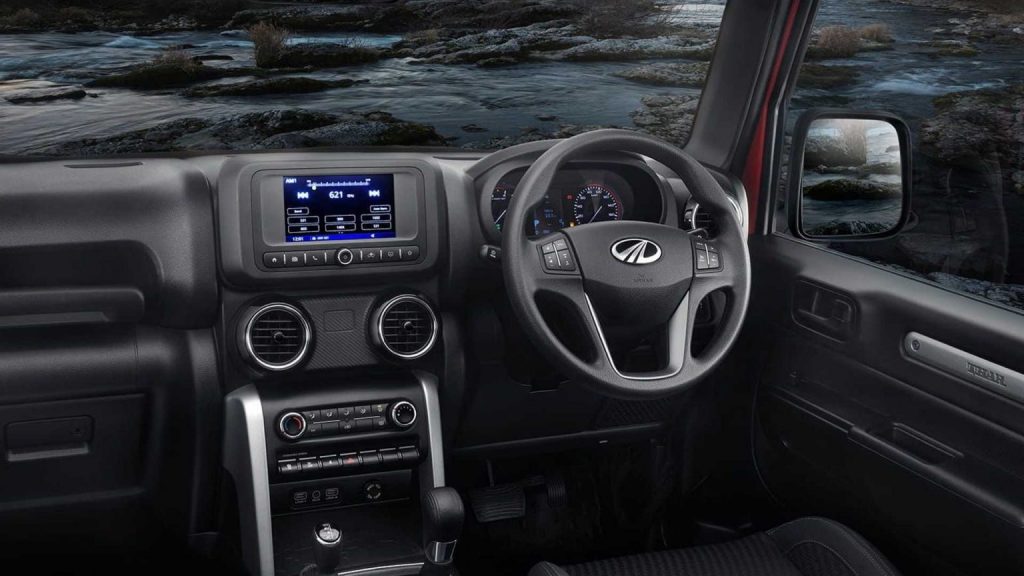 That being said though, we might be missing the entire point of the Mahindra Thar. It may clearly be a Jeep Wrangler clone, but based on the number of die-hard Jeep fans around this is no bad thing. Besides with the Thar only costing 10 lahk (RM 56,200), this may be the perfect off-roading weekend toy there is for the money. 
Taking a RM 300k Wrangler off the beaten track may be financially ruinous for some, the RM 56k Thar however may be a better choice for the off-roading enthusiast. This Indian 4×4 still has all the prerequisite features that the Jeep has. Impressive approach, departure and ramp angles make going over obstacles a breeze. 18 inch all-terrains help the Mahindra achieve a 226 mm ground clearance and a reasonable wading depth of 650 mm.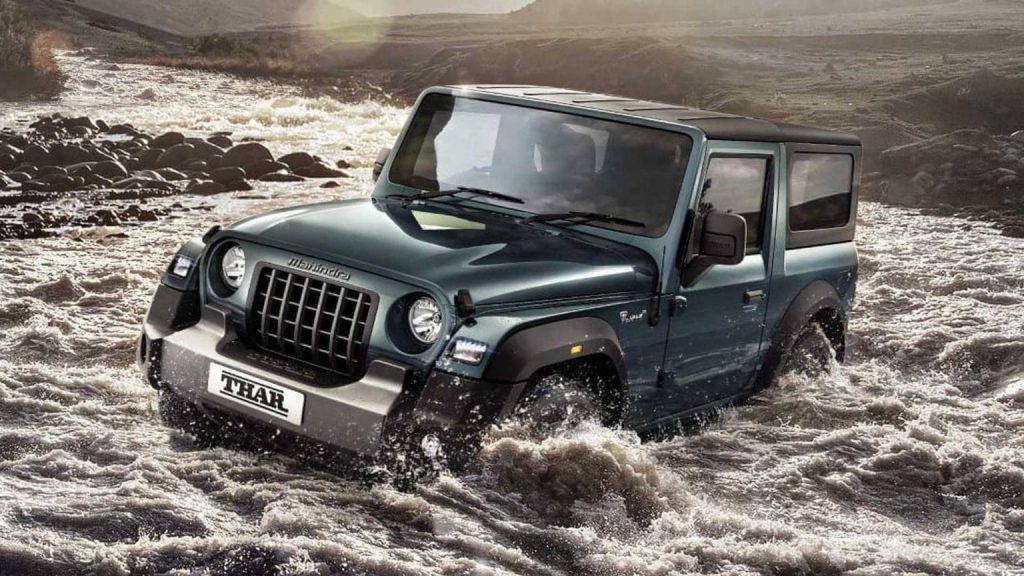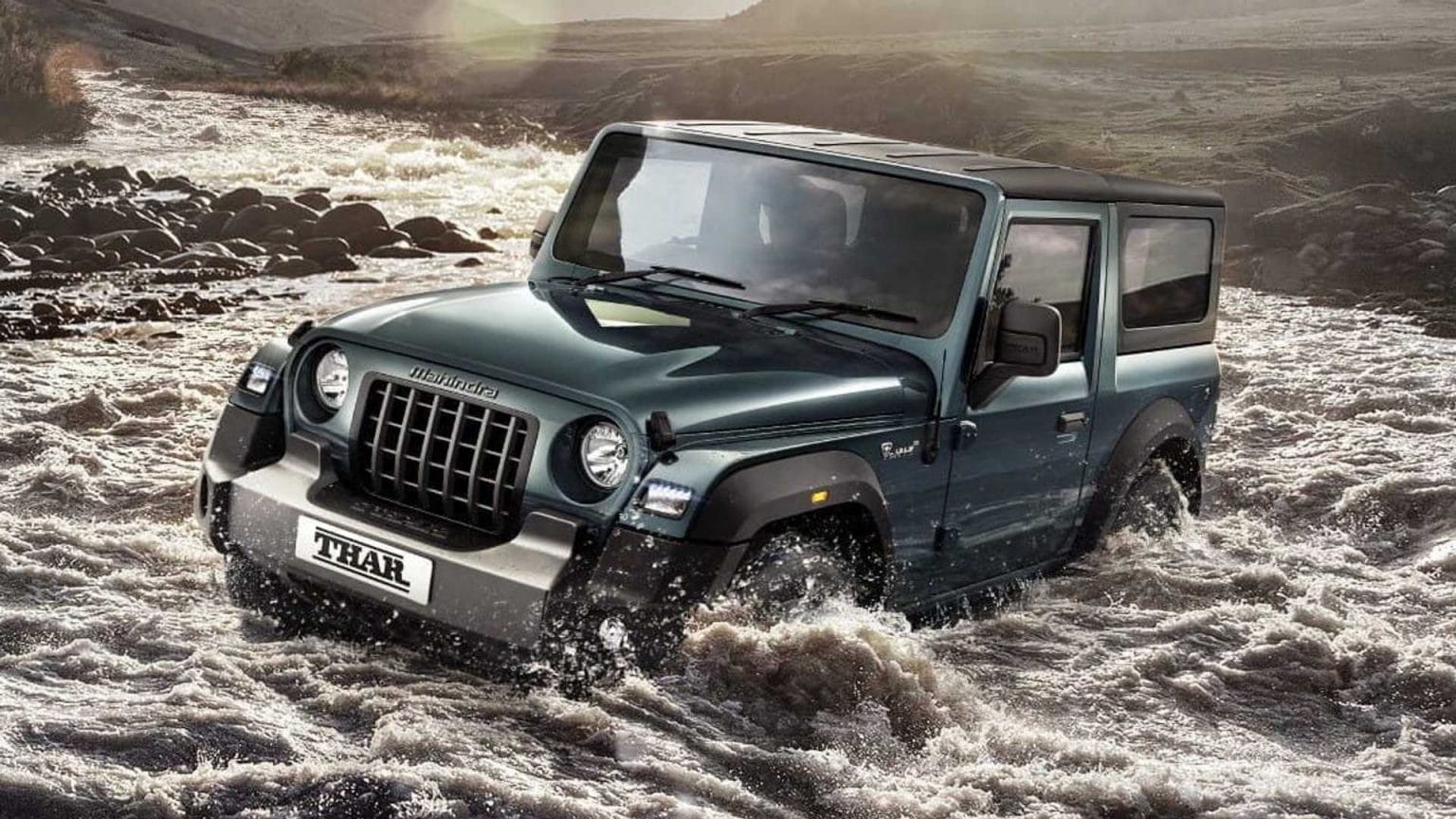 A transfer case with low ratios and shift-on-the-fly all wheel drive helps the Thar during low-grip conditions, in addition to the mechanical and brake locking rear differential. Meanwhile, an electromechanical driveline disconnect helps save fuel on the road when all wheel drive is not needed.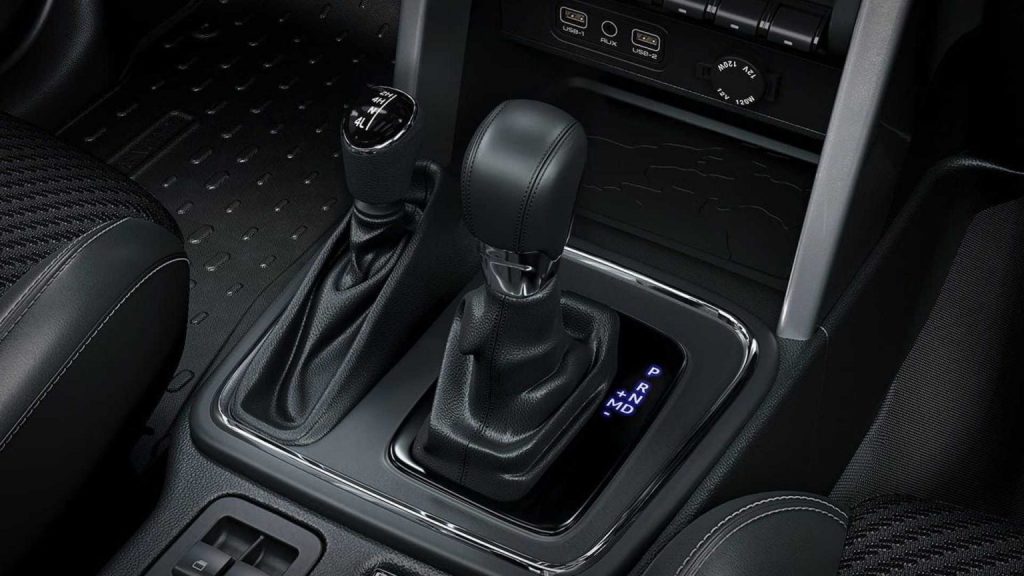 Speaking of the on the road driving experience, the Thar should actually handle and ride better than its American counterpart thanks to independent front suspension, unlike the rigid axle design that has been on Jeeps since the 1940s. 
The engine choices available on this Indian Jeep should be more reasonable than the V6s most commonly offered in the Yankie alternative, with the choice of either 2.0 litre inline-four mStallion petrol engine producing 150 hp or a 130 hp 2.2 litre oil-burning mHawk four-pot. Both engines output 320 Nm of torque and can be mated to either an automatic or manual transmission with six-gears apiece. 
As for safety features, considering rear parking sensors are on the list, it is safe to say the That isn't exactly brimming with safety aids. ESP with rollover mitigation, Hill Hold Assist and Hill Descent Control pretty much rounds out the list, with twin airbags and a 'crash-safety compliant body shell' your only hope if a collision were to occur.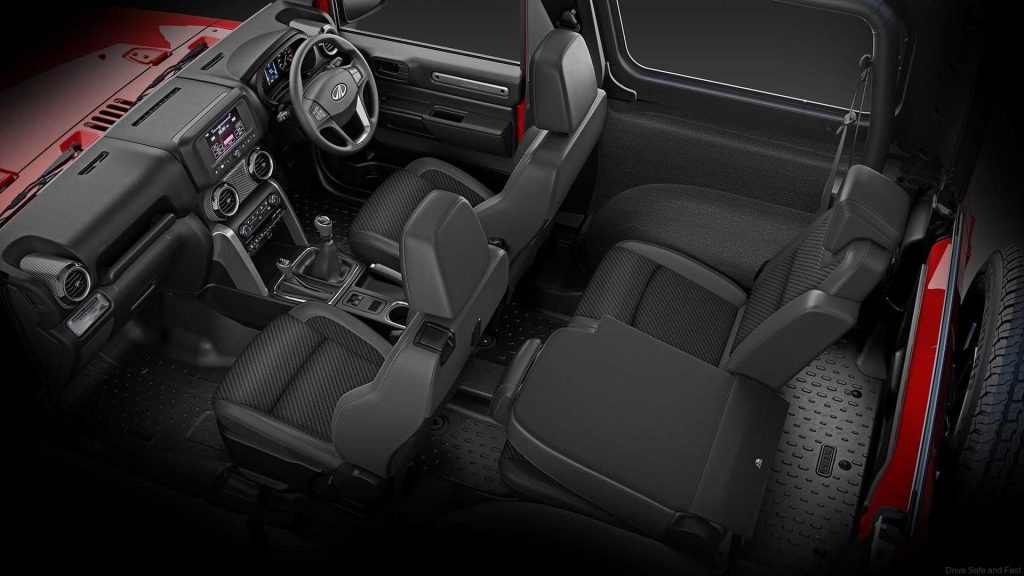 Going back to the Jeep-clone debate, to those who want a Jeep with minimal outlay, the Mahindra Thar is the perfect vehicle for you. Swap out the Mahindra badges for Jeep ones and the grid-styled front grille for the iconic seven slats and you got a JK Wrangler for a fifth of the price. 
Disregarding this fact though, this Indian Jeep still makes a pretty good case for itself as a cheap, rugged Tonka Toy off-roader. Considering the nearest rival will probably be the Jimny grey imports which hover around RM 200k at the moment, the Mahindra Thar might be the cheapest new way to get down and dirty in the countryside. 
More information can be found in the press release below: 
Mahindra & Mahindra Ltd., a part of the $19.4 billion Mahindra Group, today unveiled the All-New Thar, the most eagerly awaited and legendary SUV, on the occasion of India's 74th Independence Day. In its all-new avatar, the Thar is a quantum leap in terms of performance, everyday comfort & convenience, technology and safety, as it stays true to its core promise of unmatched off-roading capability and builds on its iconic design.
Unveiling the All-New Thar, Dr. Pawan Goenka, MD & CEO, M&M Ltd said, "Today, with the unveil of the All-New Thar, we rewrite history once again. The All-New Thar is firmly rooted in our rich automotive heritage and upholds the Mahindra DNA in its purest form. We are proud of our authentic SUV legacy that has been guarding the freedom of this nation by serving the armed forces since the 1950s, while simultaneously becoming the spirit of adventure and a lifestyle icon. The All-New Thar is a dynamic expression of fun, freedom and independence, and is geared up for its next adventure".
The All-New Thar will not only attract die-hard Thar enthusiasts, but also appeal to all those people who have always dreamt of owning an iconic vehicle, with all the bells and whistles of a contemporary SUV.
Evolution of an Iconic Design
The All-New Thar stays true to the iconic 2-door silhouette but adds purposeful and contemporary touches and design elements to it. With a wider, better-balanced stance and a choice of hard top and convertible roof top options, the All-New Thar imposes its presence wherever it goes.
This design approach flows into the interiors as well. While retaining the commanding driving position that is an integral part of the Thar's DNA, the All-New Thar has a completely redesigned interior that mirrors the robust, retro-styled cues of the Thar's exteriors.
Iconic Design
LED Daytime Running Lamps
Dual Tone Bumpers
LED Tail Lamps
45.72 cm (R18) Deep Silver Alloy Wheels
Choice of Three Roof Options: a Hard Top, First-in-Class Manual Convertible Top & a Fixed Soft Top
Front Fog Lamps
All-New Purposeful Interiors with an All-Black theme with Silver Accents
Faux carbon-fibre detailing around the AC vents & centre bezel
Breathtaking Performance
The All-New Thar is powered by two all-new engines which set new standards in terms of performance, refinement and reliability. A first for Thar and Mahindra, the All-New Thar is powered by the 2.0L mStallion TGDi petrol engine, and by the 2.2L mHawk Diesel engine. These engines are offered with a choice of 6-speed manual transmission or 6-speed torque converter automatic transmission, with an authentic 4×4 manual shift transfer case with a low ratio.
All-New mStallion TGDi Petrol Engine producing 150 bhp of power & 320 Nm of torque
All-New mHawk CRDe Diesel Engine producing 130 bhp of power & 320 Nm of torque
6-Speed Manual Transmission & 6-Speed Automatic Transmission options
Shift-on-the-Fly 4×4 Manual Shift Transfer Case with Low Crawl Ratio
Legendary Off-Road Capability and Refined On-Road Driving Experience
Rough trips demand tough vehicles. That's why the All-New Thar has been built on a rugged 3rd Generation chassis and tested extensively in some of the harshest terrain in India and across the world. It has an all-new suspension setup that delivers the impossible: better off-roading capability, as well as superior on-road handling and drive quality. The All-New Thar is also equipped with advanced off-road hardware that seriously improves its capability to go wherever and do whatever the driver demands of it.
Authentic Body-on-Frame Construction- A True SUV
Independent Front Suspension & Multi-Link Rear Suspension set-up
Shift-on-the-Fly 4×4 Manual Shift Transfer Case with Low Ratio
Mechanical Locking Differential on the Rear Axle
First-in-Class Brake Locking Differential
Class-leading approach (41.8 deg), departure (36.8 deg) & ramp over (27 deg) angles
Ground clearance of 226mm in unladen condition
Water wading depth of 650mm
All-Terrain Tyres 255/65 R18, with White Lettering: The Largest Tyre in its Class
First-in-Class Electromechanical Driveline Disconnect
Everyday Comfort & Convenience Features
The All-New Thar has been designed to provide amazing comfort & convenience in all driving conditions, be they off-road, on the highway or in the city. Special focus has been given to making the interior design as ergonomic as possible for all passengers, not just the driver.
Sporty Front Seats
Front-Facing Rear Seats with 50:50 split
Roof mounted speakers
Height Adjustable Driver Seat with Adjustable Lumbar Support
One-Touch Tip & Slide Mechanism on the Co-Driver Seat
Tilt Adjustable Steering Wheel
Power Windows
Electrically Adjustable ORVMs
Central Locking with Remote Flip Key
Loaded with Technology
Keeping in mind the sporty and adventurous lifestyle of its owners, the All-New Thar is loaded with technology that keeps drivers connected with the Thar, their surroundings and friends no matter where they are, through multiple first-in-class features.
18 cm Touchscreen Infotainment System with Android Auto, Apple CarPlay, USB, Navigation
First-in-Class Adventure Statistics Display on the Infotainment System
First-in-Class Adventure Connect: Mahindra Adventure Calendar Display
First-in-Class Smart Watch & Phone Connectivity with Blue Sense App
TFT Multi Information Display in the Instrument Cluster
Electronic HVAC Controls
Drizzle resistant (IP54 Standard) dashboard switches
First-in-Class Tyretronics: Tyre Pressure Monitoring System
First-in-Class Tyre Direction Monitoring System
Cruise Control
Steering Mounted Audio & Phone Controls
Excellent Safety Standards
While exploring the impossible, it's best to stay as safe as possible. That's why the All-New Thar is equipped with a excellent range of active & passive safety features to keep all passengers secure and out of harm's way.
Crash-safety compliant bodyshell
First-in-Class ESP with Rollover Mitigation
First-in-Class Built-in Roll-cage with 3-Point Seat belts for all passengers
Dual Airbags & ABS
First-in-Class Hill Hold & Hill Descent Control
First-in-Class ISOFIX Child Seat Mounts
Intellipark: Rear Parking Sensors