Automotive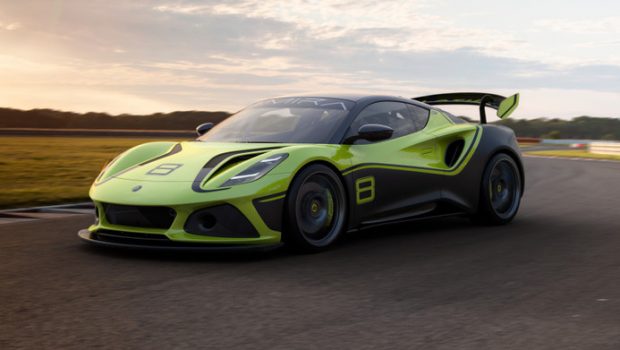 Published on September 9th, 2021 | by Joshua Chin
0
Race Ready Lotus Emira GT4 Concept Breaks Cover
This new Lotus race car has been developed in collaboration with the RML Group and JBXE. 
Coming just two months after the launch of its road-going sibling, Lotus has recently revealed its new competition-spec counterpart in the form of the new Emira GT4 concept. To be the last piston-powered racer from the British sports car manufacturer has been touted to be serving as the culmination of its over 70 years of innovation on the road and track, as well as marking the start of an exciting new era in performance GT racing for the marque.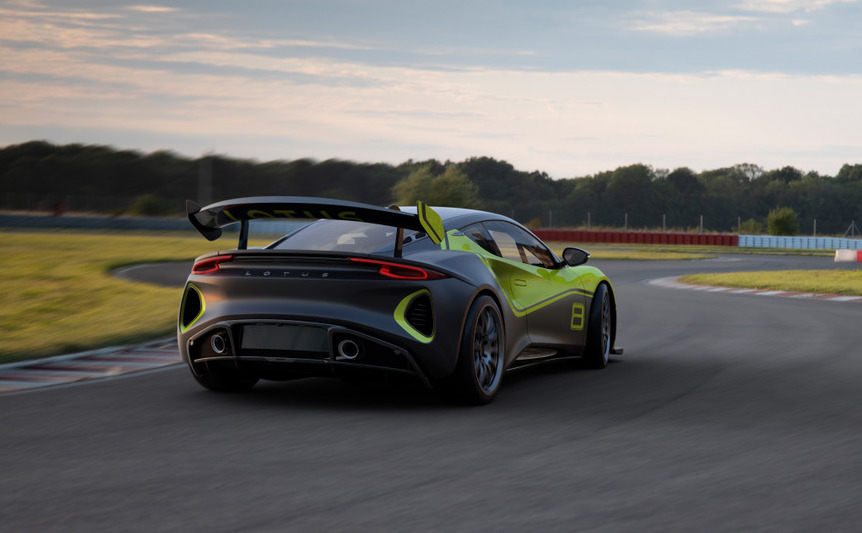 Lotus is also angling this newly revealed racer to be a spiritual successor to its highly-successful Evora GT4, which has since clinched many a race win and championship crown at various racing events around the world. Though this Emira may be sharing a little bit more than just spirit with the car it is to replace, as the well-proven 3.5-litre Toyota-derived supercharged V6 is still to be found slotted in the middle of this next-gen race car. 
Having said that however, the 400 hp it will be sending through the six-speed xTrac sequential gearbox with paddle shifters and limited-slip differential should nevertheless be more than sufficient to see it fly down the straights on any track. Its double-wishbone suspension all round that comes with Öhlins coil-over dampers and anti-roll bars meanwhile should help it slingshot round the bends, with Alcon discs and calipers hidden behind 18-inch wheels shod in sticky Pirelli GT4 tyres pulling their own weights in this department too.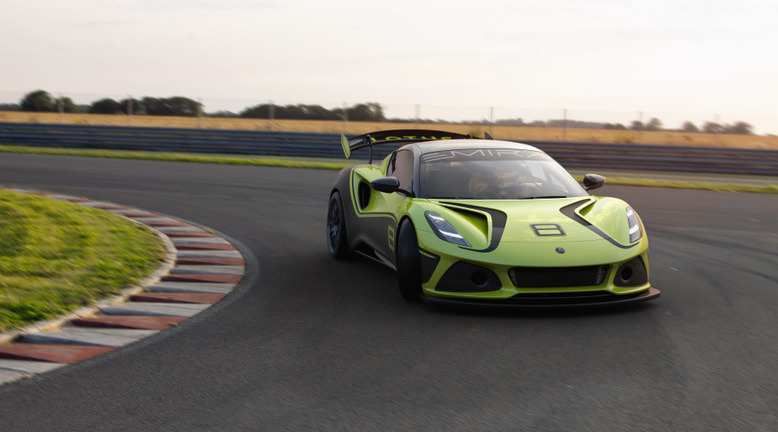 Now with this being a Lotus, it shouldn't be all too surprising to hear that Emira GT4 comes in at a featherlight dry weight of just 1,260 kg. What is however perhaps somewhat intriguing is that this 145 kg saving over its road car counterpart comes with the addition of several lairy aero bits — that include a prominent front splitter, new intake covers, and a huge fixed rear wing — on the outside as well as a 96-litre endurance fuel tank and an FIA-compliant roll-cage within. 
In speaking further about what else lies within the Emira GT4, there has unfortunately not been any pictures yet of the cockpit of this race car. Lotus has however revealed that its presumably stripped out cabin will be topped off by a Motec-supplied dashboard with data-logging capabilities, in addition to the usual safety equipment like a six-point harness for its sole racing seat and fire extinguishing system.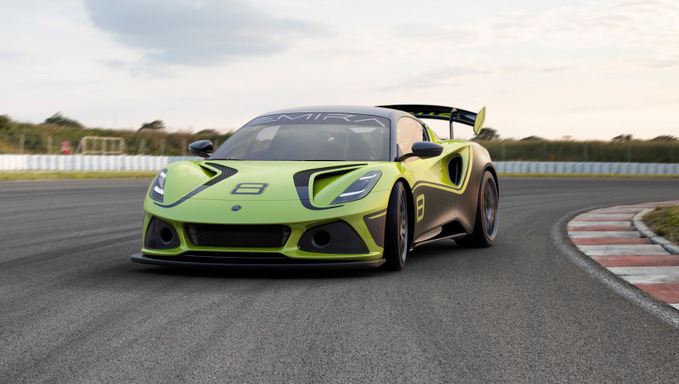 The British sports car manufacturer has also revealed that a limited number of Emira GT4s will be built for the 2022 season, with production set to increase the year after in line with global demand. Details as to how much these cars will cost though is still very much under wraps at present, with more information on that front likely to only be known during its official unveiling later this year at an event on the Hethel test track.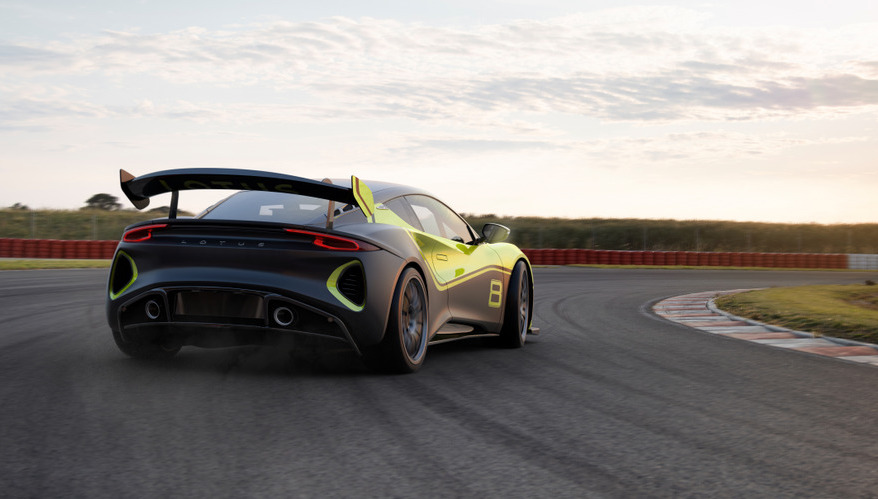 PRESS RELEASE: Lotus, one of the most famous names in world motorsport, has revealed an all-new competition-spec GT4 challenger and at its core is the critically acclaimed Emira sports car.
The culmination of more than 70 years of innovation on the road and track, it marks the start of an exciting new era in performance GT racing for Lotus.
Developed in collaboration with project partner RML Group, the race-ready concept is yet another milestone in the transformation which is taking place in every area of the Lotus business and brand.
Following the July launch of the Lotus Emira and its dynamic debut at Goodwood Festival of Speed, Lotus and RML Group are committed to writing a successful new chapter in the legendary Lotus motorsport story.
Most recently, that has been via the Evora GT4, which won prestigious races and championships including in British GT, Dubai 24hrs, Barcelona 24hrs, European GT, Sepang 12hrs and the Pirelli World Challenge.
Almost all modern Lotus road cars have had race-ready siblings and the Emira is no exception. Each customer car will be a homologated performance machine, hand-built with lightweight motorsport components and equipment to meet the latest safety regulations.
The Hethel-based development team has focused on precision engineering to deliver outstanding dynamics and high-speed stability. The advanced composite bodywork makes the car exceptionally lightweight and, coupled with Toyota's race-proven 3.5-litre V6 engine and optimised GT4 aerodynamics derived from the road-going Emira's advanced exterior design, the Emira GT4 promises to be more than competitive.
Richard Selwin, Race Programme Manager, Lotus, commented: "The all-new Emira GT4 is an exciting next step following the hugely successful launch of the Emira road car. We have worked hard with the team at RML Group to ensure this next-generation of Lotus GT car will deliver race-winning performance."
Simon Holloway, Commercial Director, RML Group, commented: "We are delighted to be collaborating with Lotus on the all-new Emira GT4 Concept. Both companies have a long and successful motorsport pedigree, and to bring that together at such an exciting time for Lotus is a welcome validation of our vision and values."
Gavan Kershaw, today the Director of Vehicle Attributes for Lotus but previously a GT championship-winning driver of Lotus race cars, has been involved in the development of the Emira GT4 from the start. He commented: "The all-new chassis on which the Emira has been developed is the perfect starting point for a high-performance race car. Everyone at Lotus is so excited to be returning to world motorsport and to be doing so with such a competitive race car."
Lotus has been synonymous with racing success ever since the Mark I, a trials car hand-built by founder Colin Chapman in 1948, and the company has pioneered many of the technical innovations which make racing the thrilling sport it is today. The impressive roll-call of honours includes seven Formula 1 Constructors' titles, six Drivers' Championships and the Indianapolis 500.
The return to world motorsport is a key pillar of the company's transformation. Earlier this year Lotus Engineering, the consultancy division of the business, became technical partner to JBXE, the Extreme E race team led by F1 world champion Jenson Button.
The Lotus Emira GT4 will be officially launched later this year at an event on the Hethel test track, the iconic 2.2-mile circuit which has hosted the development of some of the world's most famous race cars.
Lotus aims to build a limited number of Emira GT4 race cars for the 2022 season, increasing production for 2023 in line with global demand. Interested parties are invited to contact the Lotus motorsport department directly via [email protected]