Automotive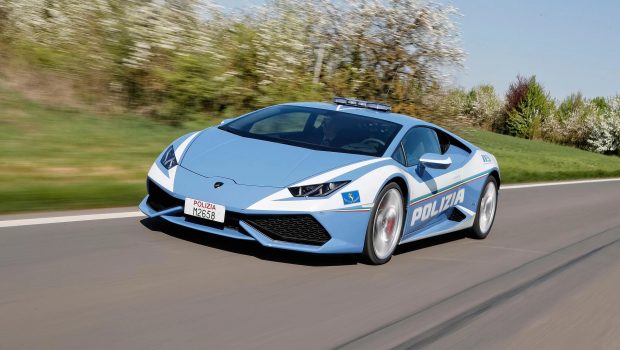 Published on November 14th, 2020 | by Joshua Chin
0
Police Lamborghini Transports Kidney 500 km In 2 Hours
Here is one instance a speeding Lamborghini could be a lifesaver. 
Not everyone can say they they've been in a Lamborghini before. It is even rarer that people can claim that one of their organs has travelled at high speed in one of these Italian supercars. At least one very lucky Italian however can lay claim this honour, as recently the Italian state police has deployed one of its police-spec Lamborghini Huracan out on a mission to transport a donor kidney from Rome to Padua in a terrifyingly short amount of time. 
Beginning in the congested capital city of Italy, the donor kidney was whisked away on a very long yet very speedy journey to meet its recipient currently admitted to the Gemelli University Hospital in the northern city of Padua, nearly 500 kilometres away from the initial starting point. 
The entire journey, which normally takes at least five hours under normal traffic conditions, was completed by this brilliant blue raging bull in just two. Leading then to the not at all surprising reported average speed of 145 mph (230 km/h) that was achieved by this police supercar throughout the trip on the Italian autostrada up nearly half the length of Italy.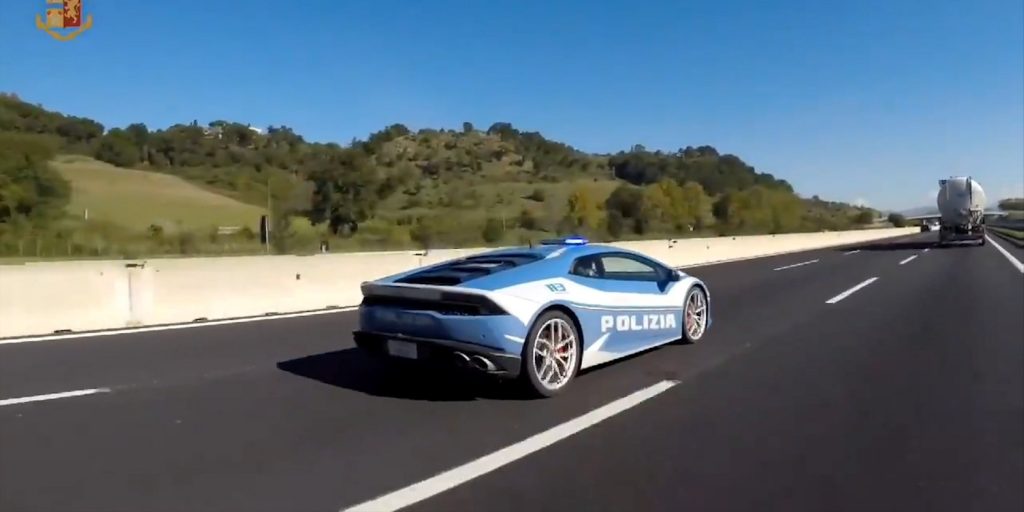 For being a country that is synonymous with supercars, it maybe does come as no surprise that the Italian police have a couple of supercars among the ranks. Over the years, several tasty exotics have been observed with the Polizia script down its flank. The latest of which are these Lamborghini Huracans that were added back in 2017.
Typically used as a regular patrol vehicle for the department, these Huracans come fitted with the statutory flashing blue lights, the bright blue paint scheme and all the other necessary equipment to perform traffic stops and arrests. These mid-engined supercars however also feature a refrigerated front trunk specifically for tasks like these, as well as the standard 602 hp naturally aspirated V10 that too is quite useful to have if and when these situations arise.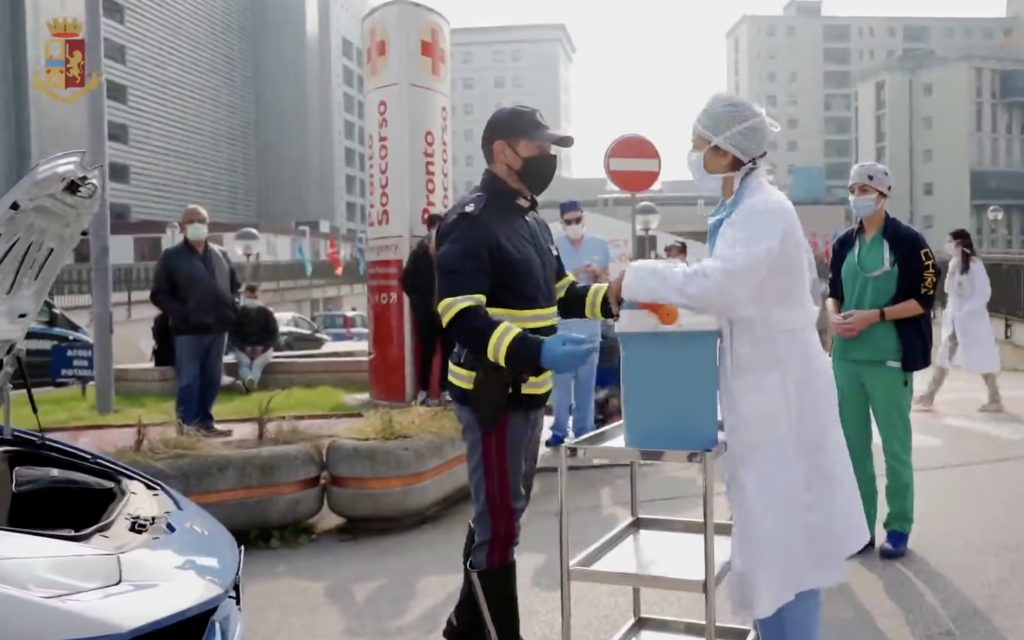 No official reason was supplied on why a helicopter wasn't used instead, as that would probably be a (slightly) speedier mode of organ transportation. Perhaps it could be due to the lack of helipad at either location or the difficulty in getting air traffic control approval during the short time period. Nevertheless, if you had a Lamborghini in the fleet, why use anything else? 
Moreover, just a quick word to the anti-speeding lobby, here is one example that speed can and did indeed saves lives.