Cars
The Cars Of London: Christmas '21 Edition (Part 2)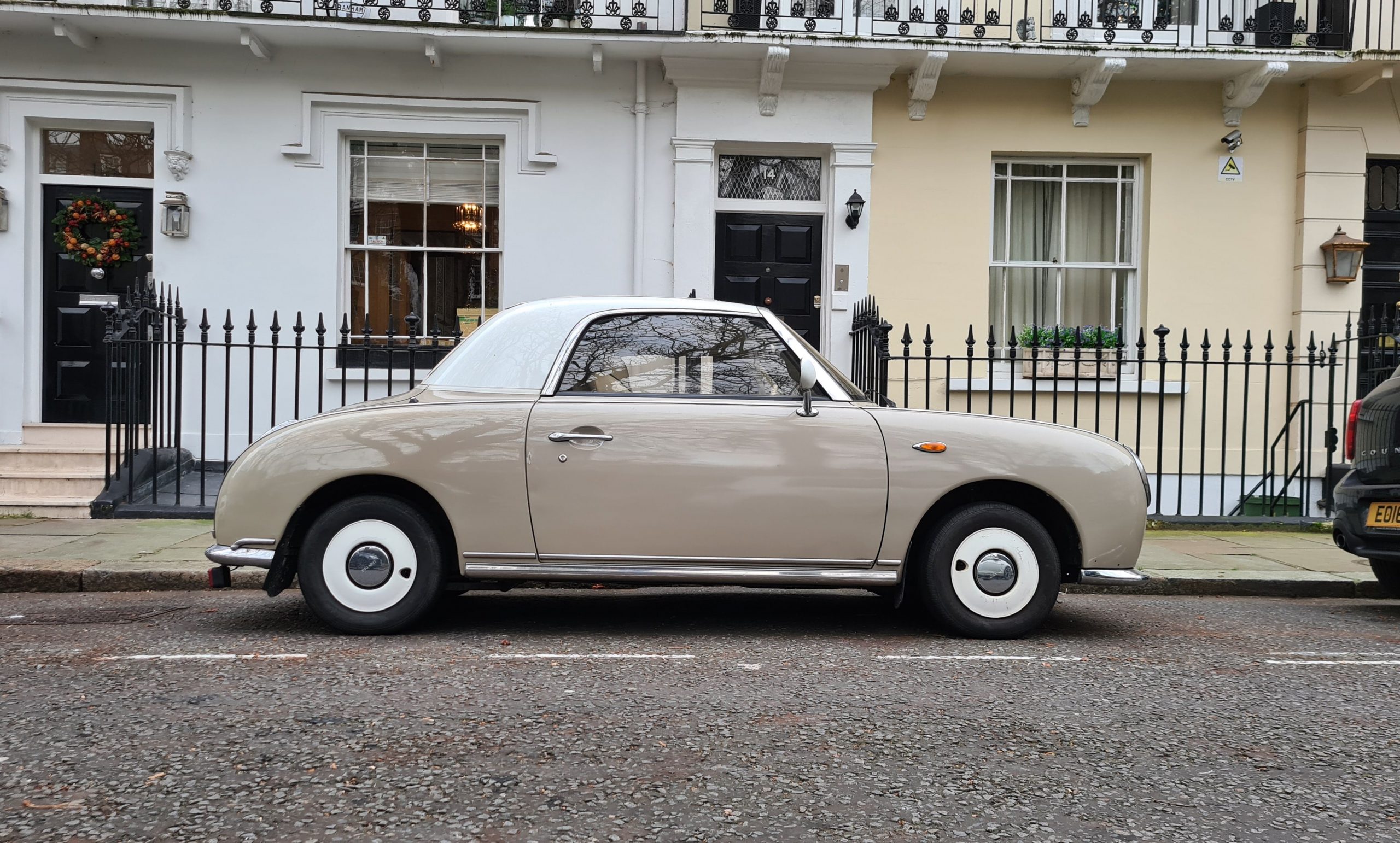 Just a little more for the auto enthusiasts who are unable to travel to London this year. 
Now welcome to Part 2 of this Cars in London: '21 Christmas Edition. 
While part 1 (linked here) showed off some of the more exotic cars around town, the focus here though is the (comparatively) more mundane — but no less quirky — metal to be found on the streets of London.
Such as this red ND MX-5 RF for instance, that adds a little colour to the surroundings.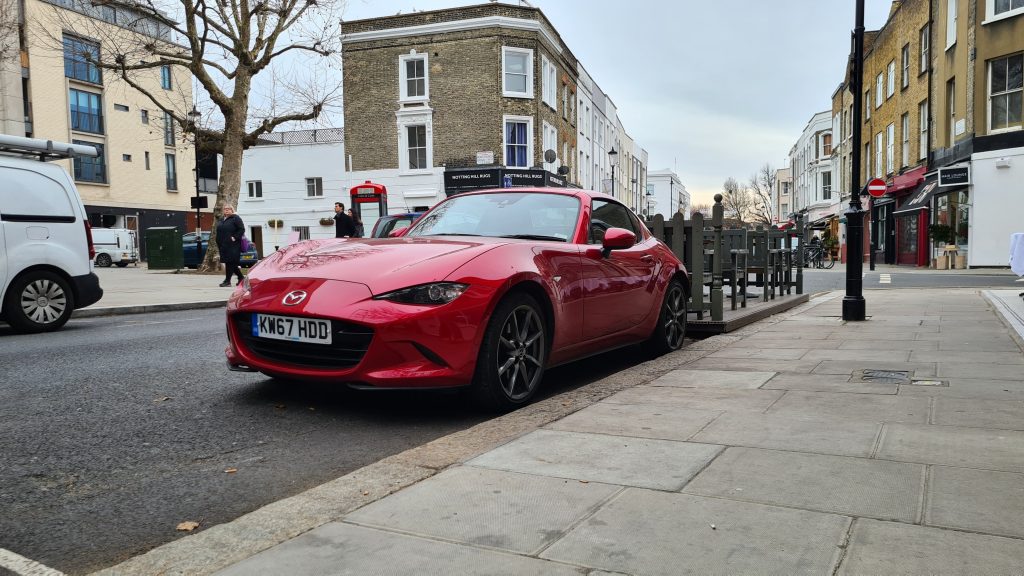 This little Suzuki Jimny off-roader blends in surprisingly well too with the urban London environment.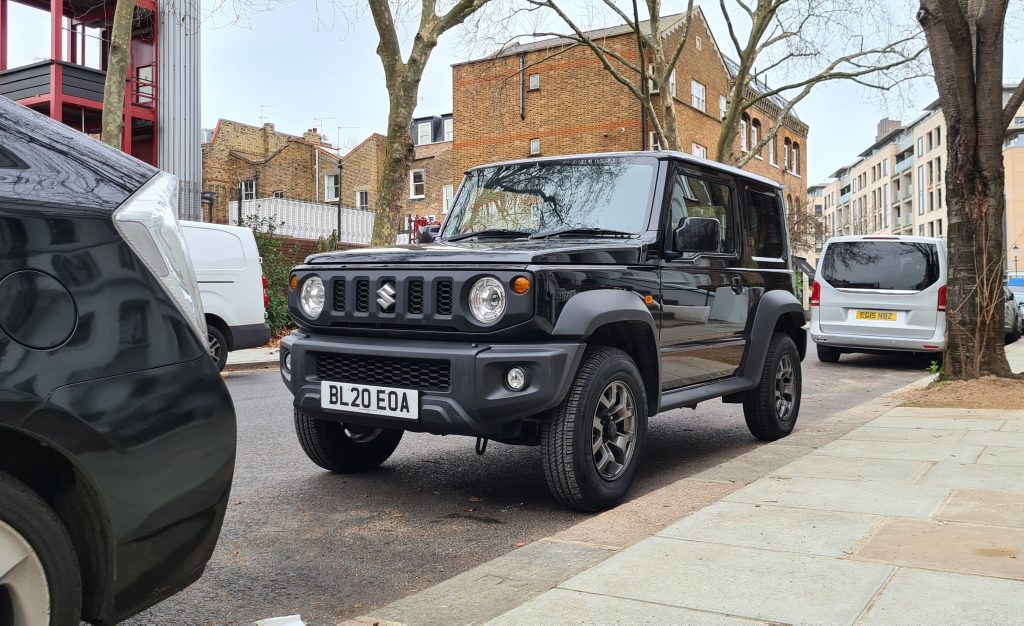 Here's also a street-parked Subaru BRZ…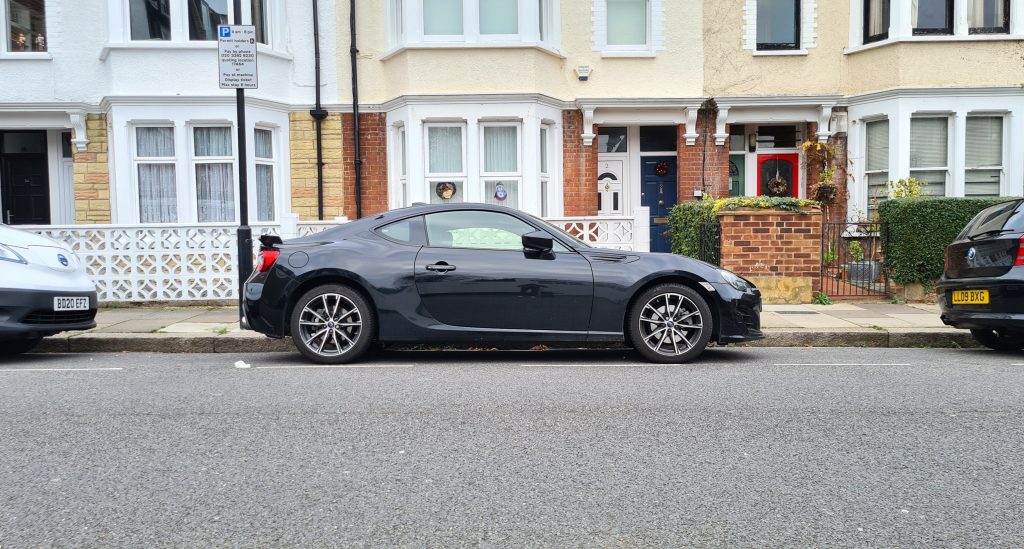 … and a new Toyota Yaris, which is surprisingly about as large as a BMW 3-Series Touring from about a decade ago. Cars have grown in size in the last few years haven't they?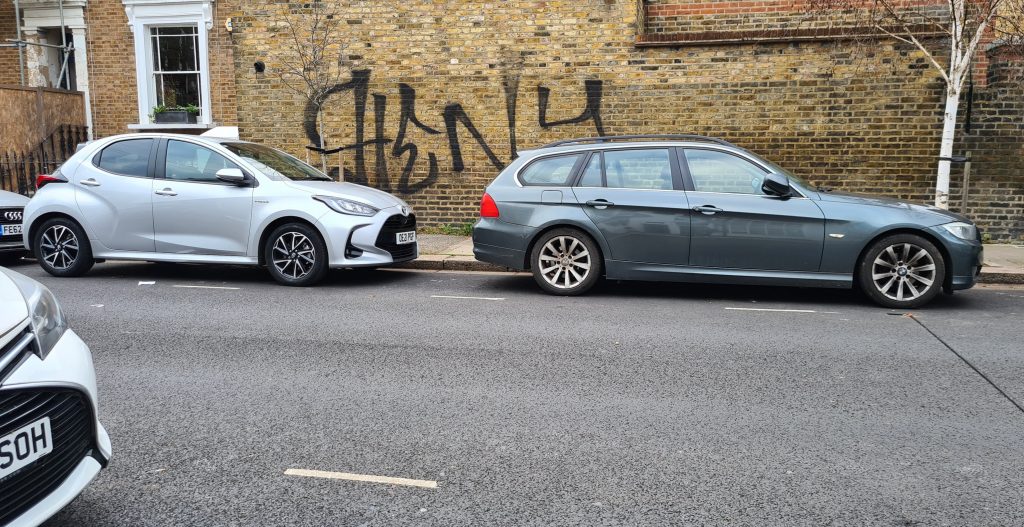 Especially when comparing against this rather well-used example of an E30 316, which given that it doesn't have an i in its name indicates it to have a carburettor under its hood.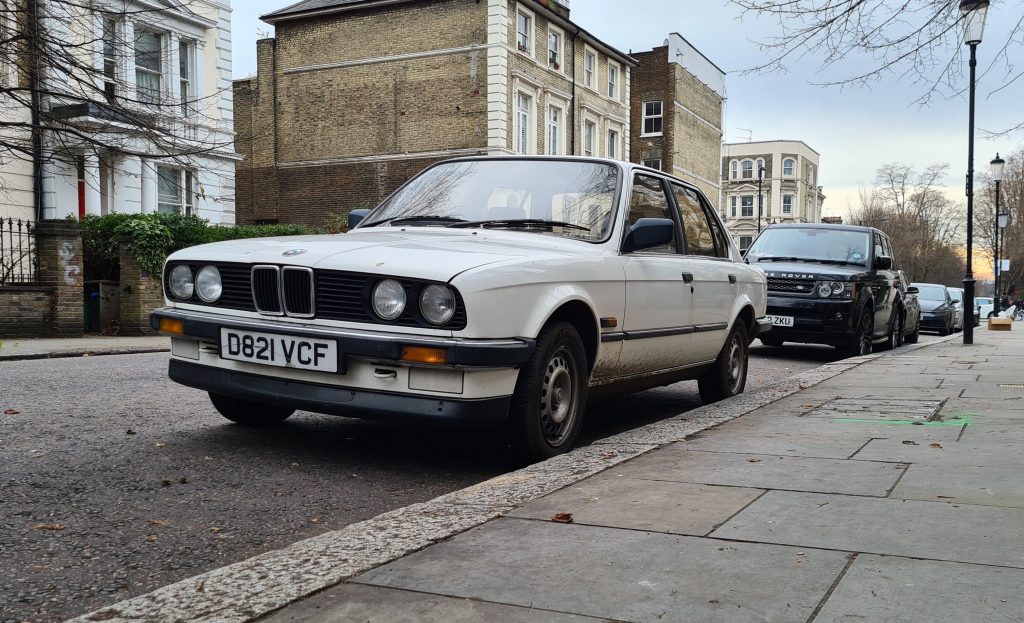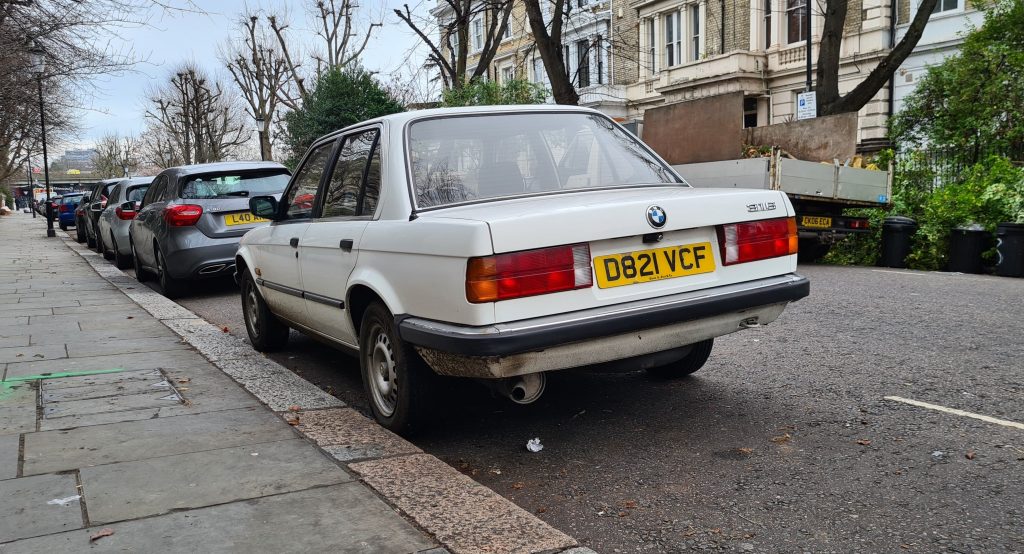 Old BMWs aren't to be the only classics found street-parked in London though, as this Mk2 Volkswagen Golf GTI can attest to.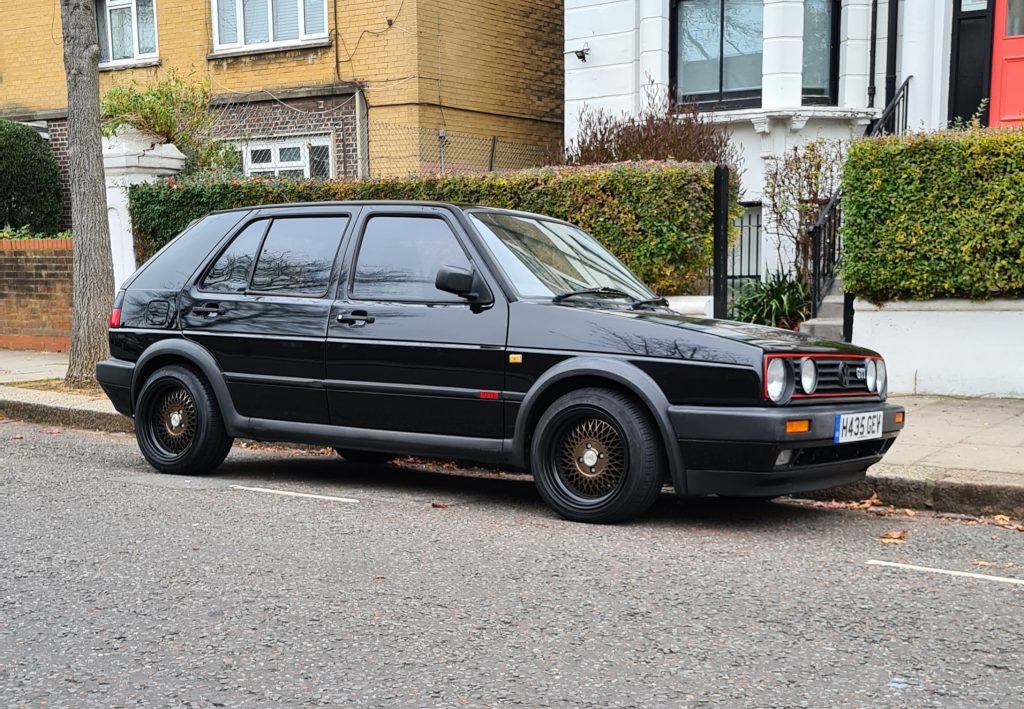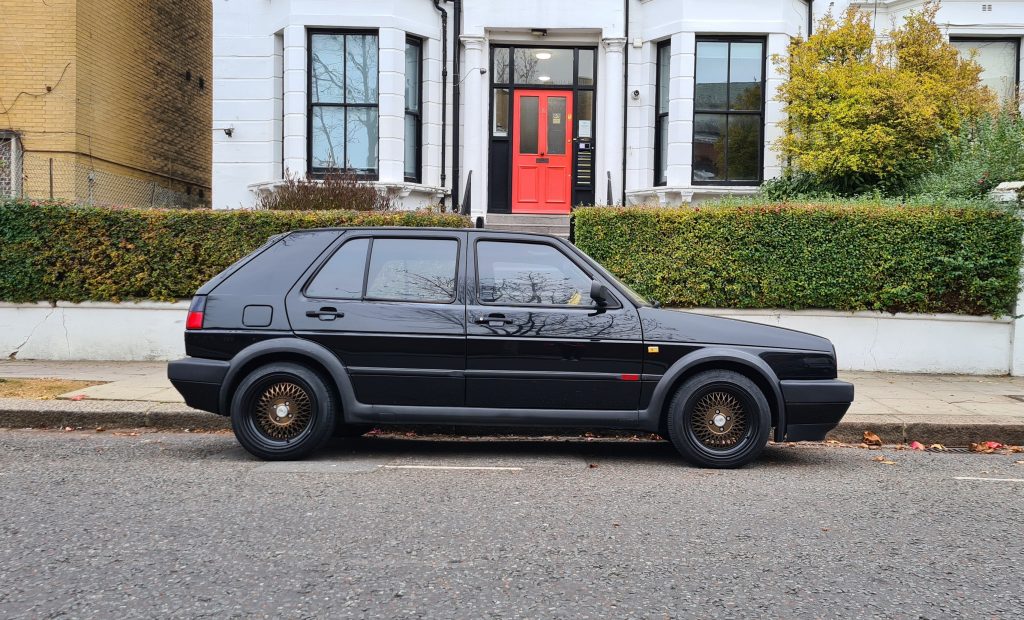 There is no shortage of old Jags on the streets of London too, like this XJ40…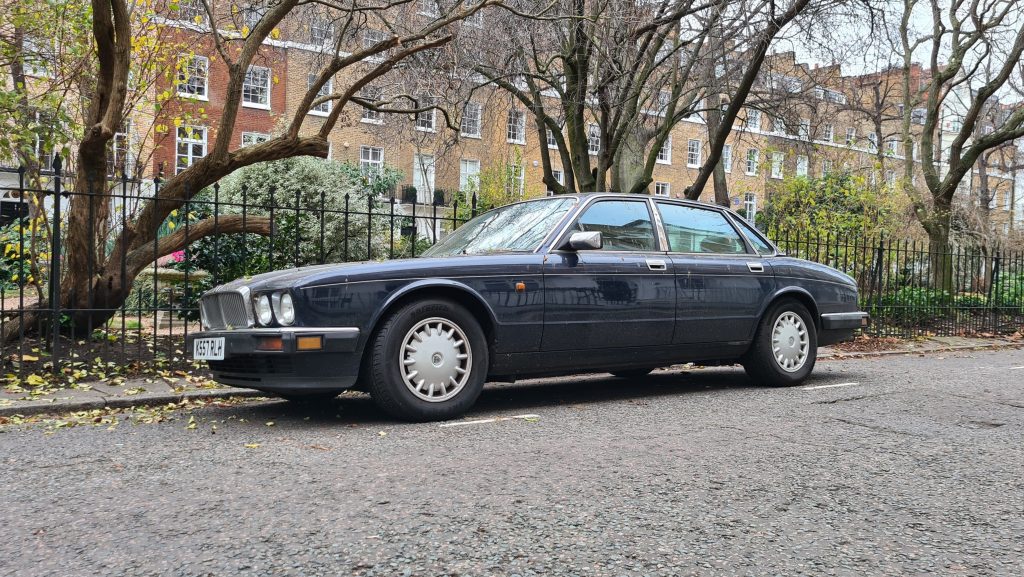 … and this X300 XJ.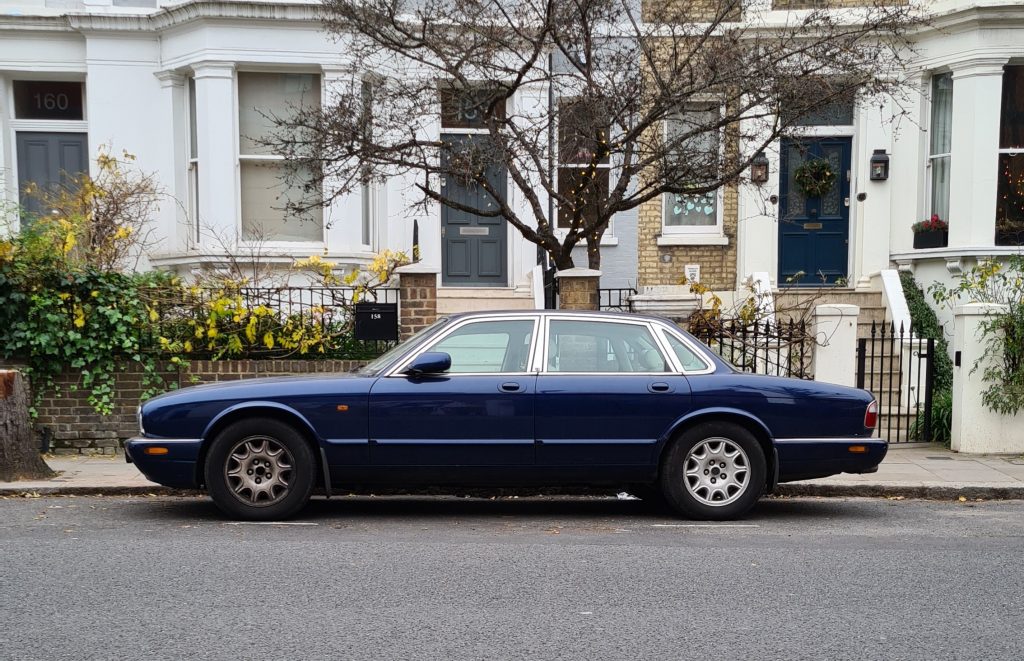 Nissan Figaros were also rather popular, which is a surprise seeing as it was never officially sold outside of Japan.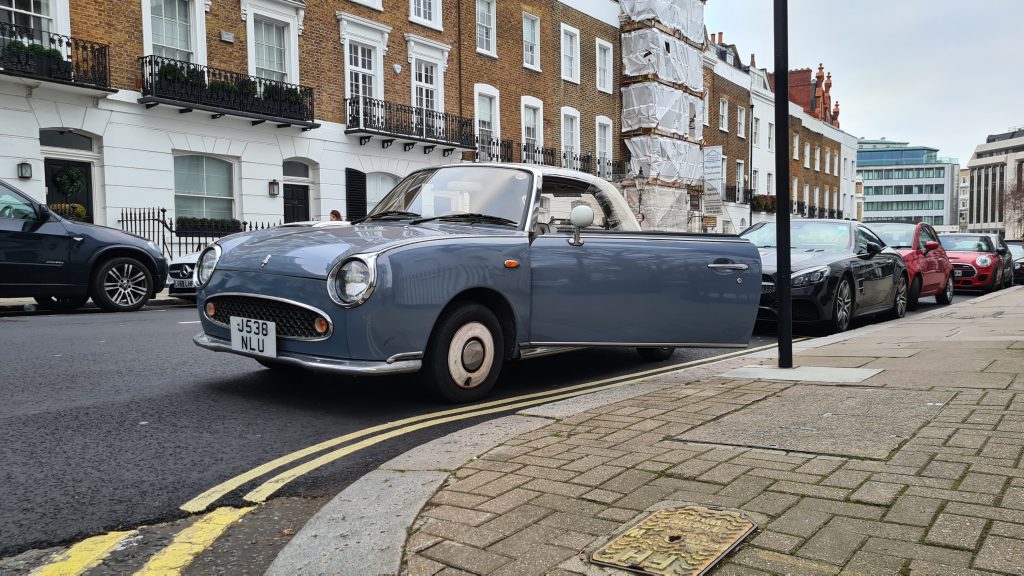 But in terms of really tasty street-parked classics in London, its hard to top this blue classic Porsche 911S…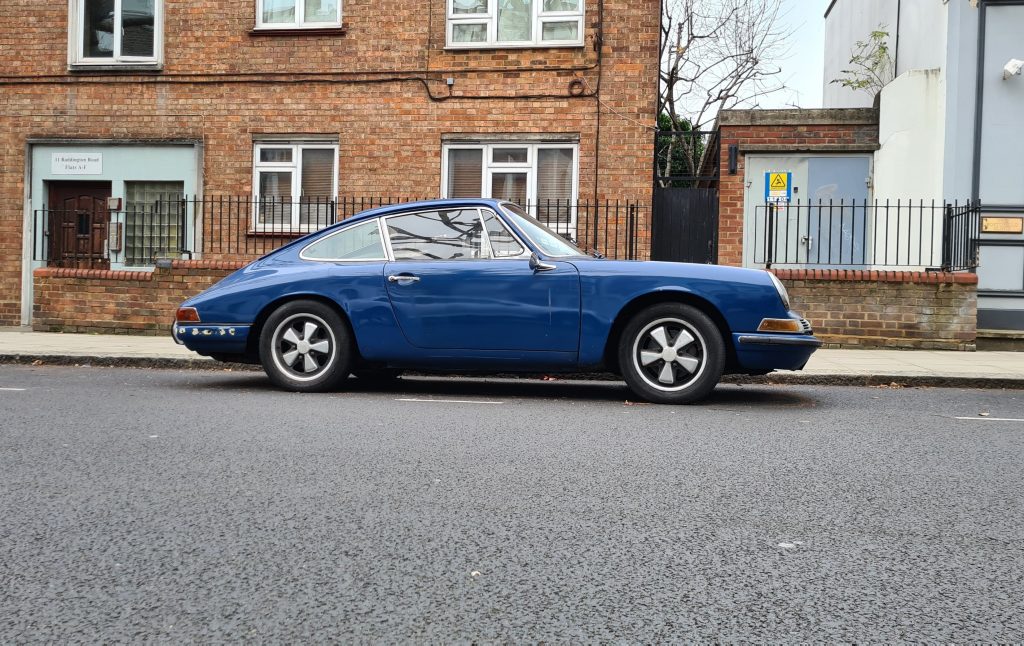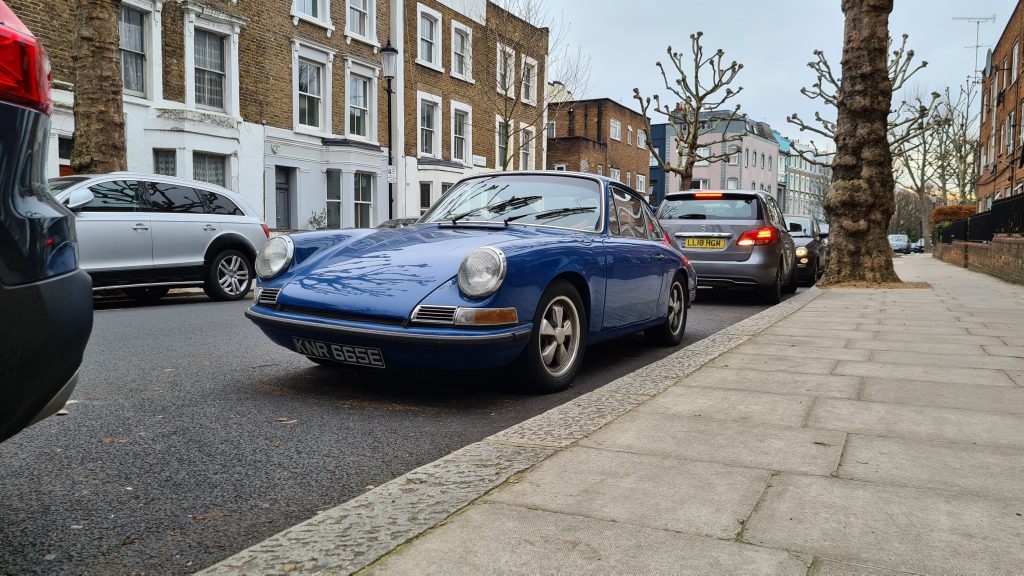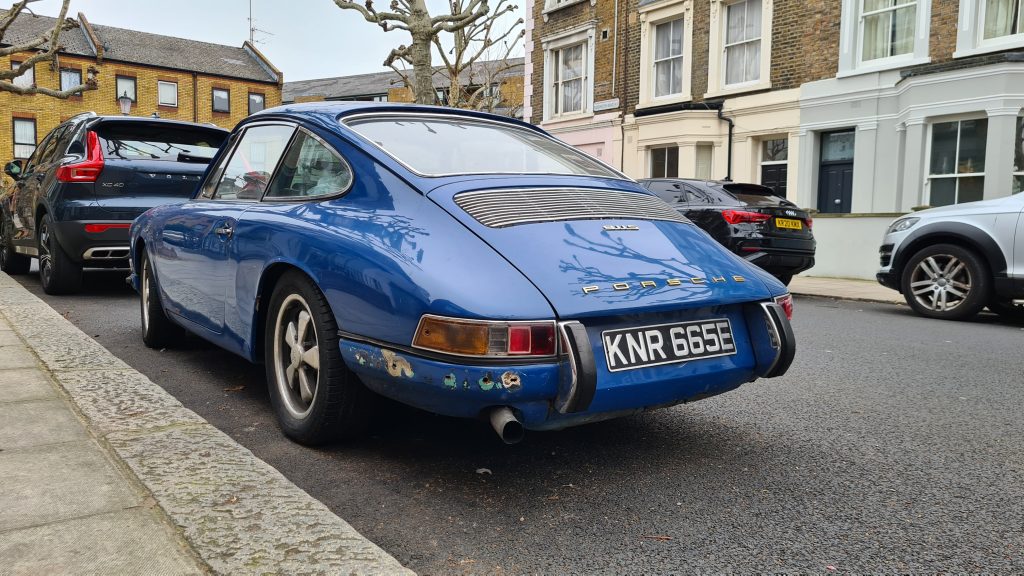 …which seems to be doing double duty as a store room for its owner.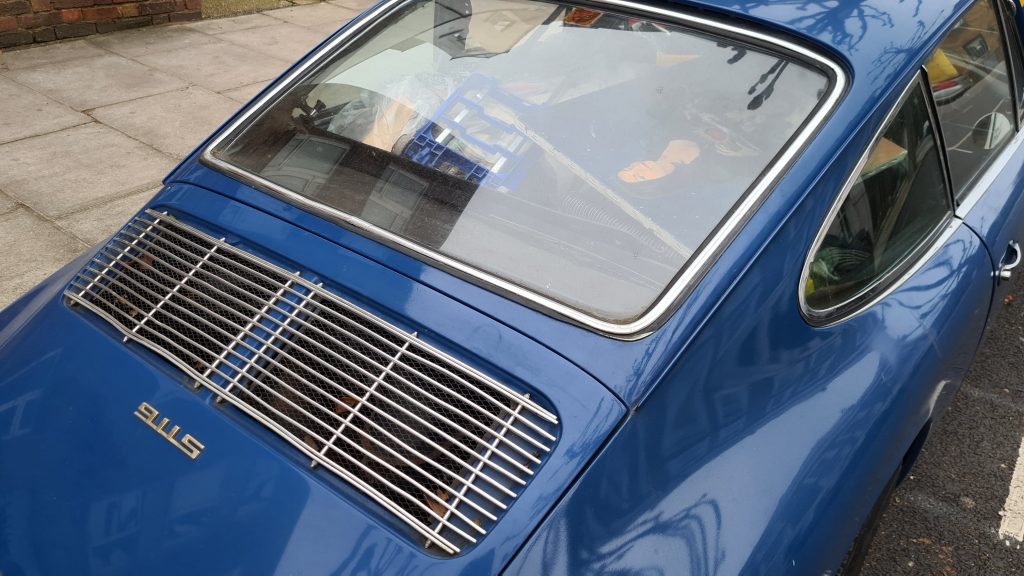 The owner of this 911T 2.4 of similar vintage meanwhile must surely be concerned about auto security…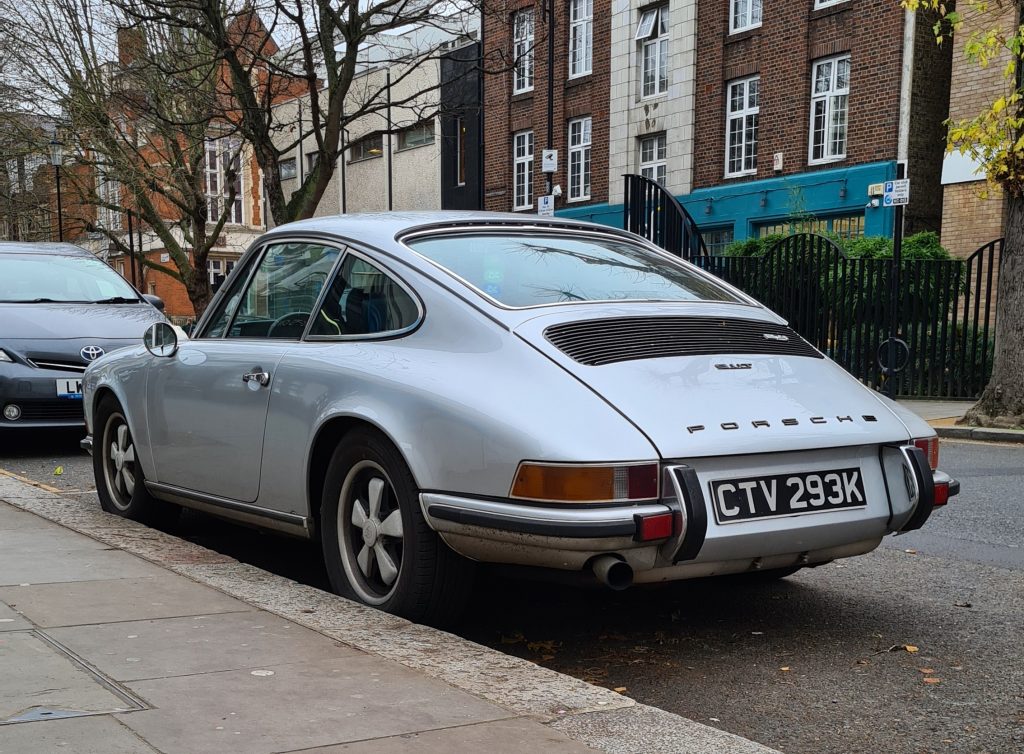 …seeing as there is a wheel clamp on its front right wheel.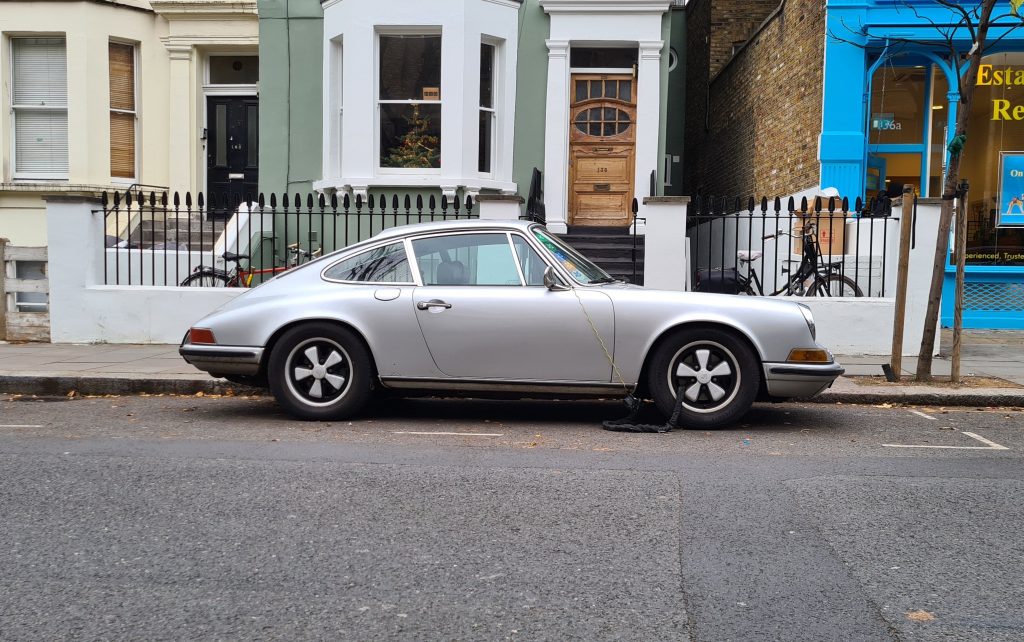 Now here's something you don't typically see in Malaysia, a Volkswagen Golf with hubcaps.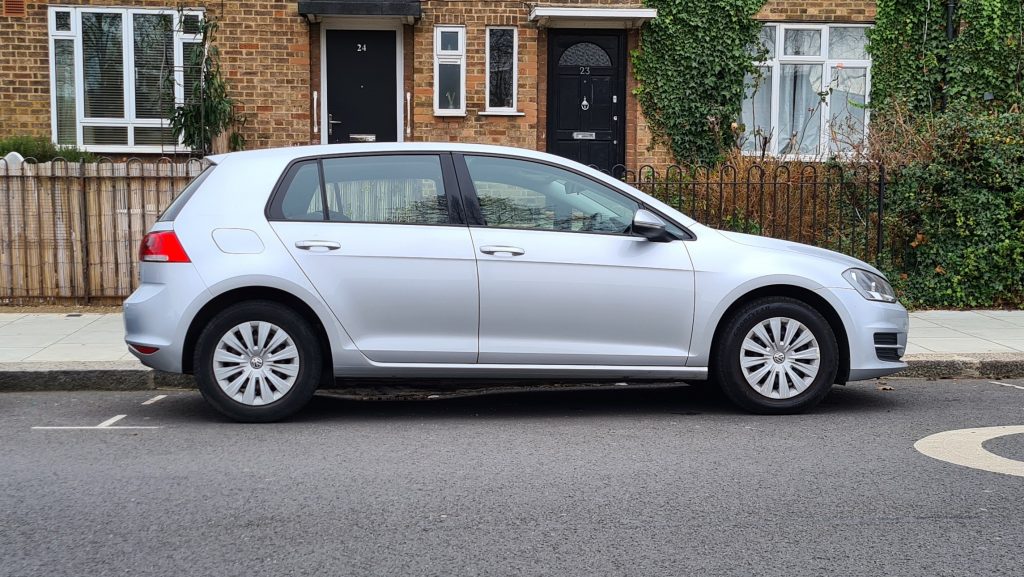 Here's an older one, also with hubcaps.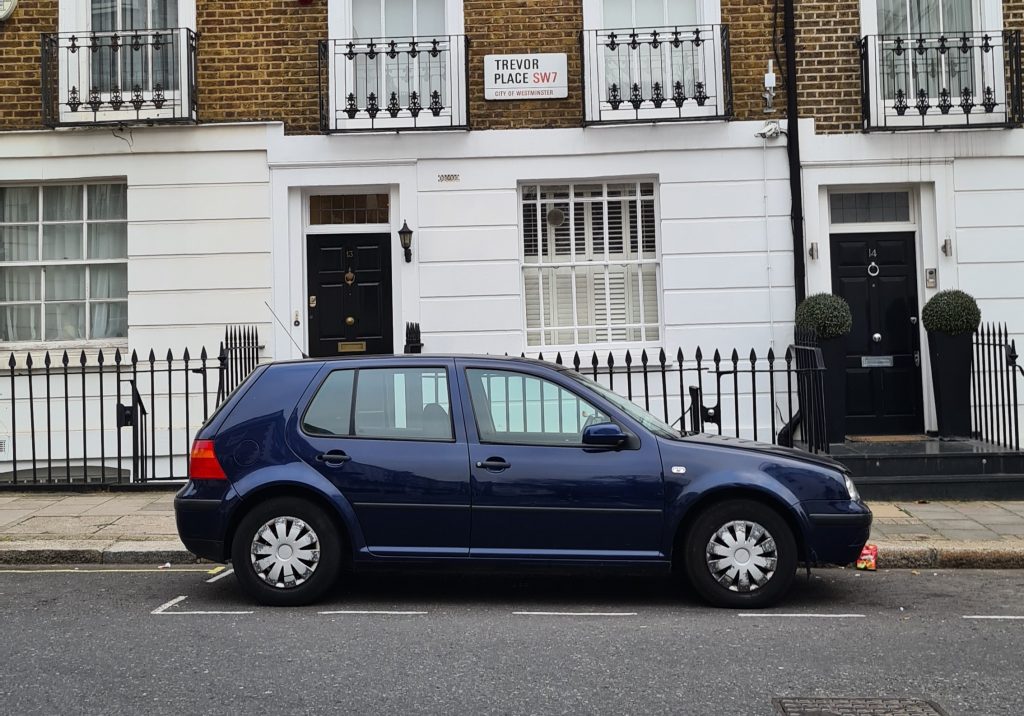 And here's something most Malaysians will probably not recognise at all, a Skoda Roomster. A little compact car that sits on the same underpinnings as a VW Polo (aka Skoda Fabia), but was supposedly the more practical (and quirky) alternative.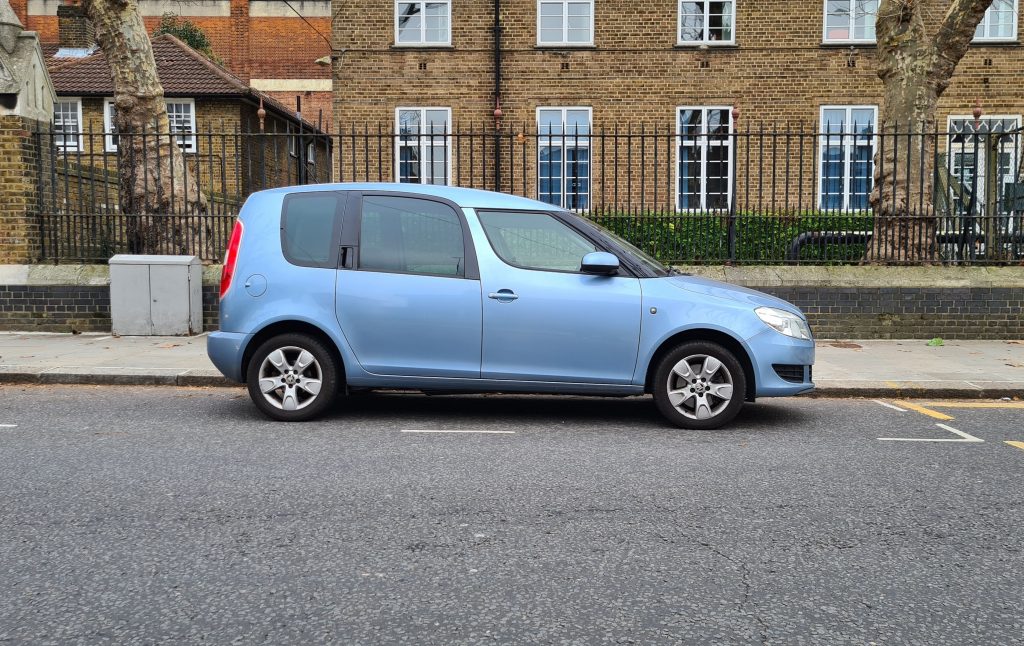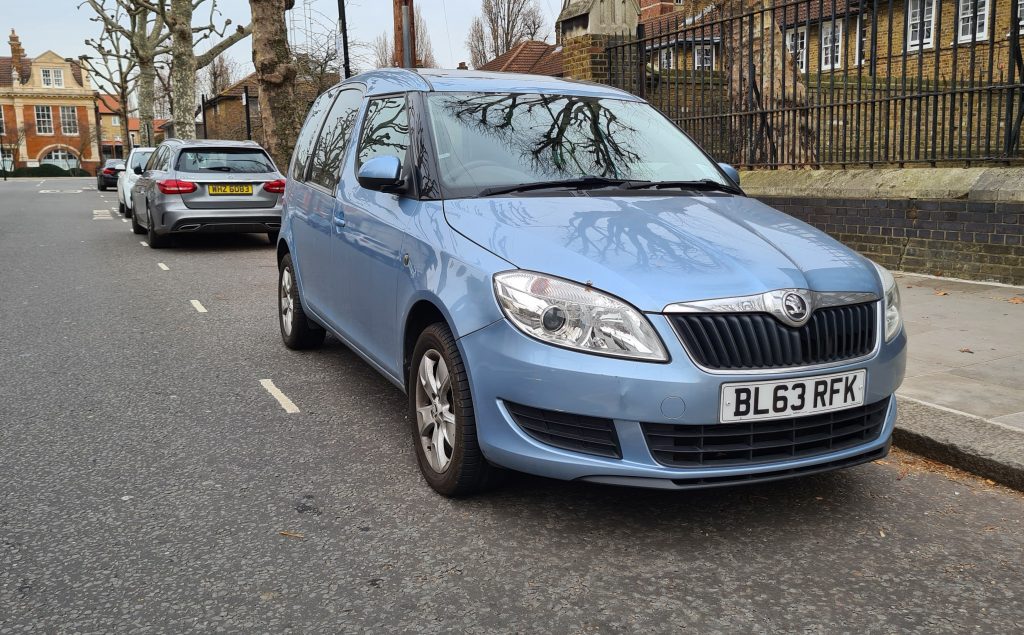 Quirky though is probably better used to describe someone would still keep a Rover 100 around today…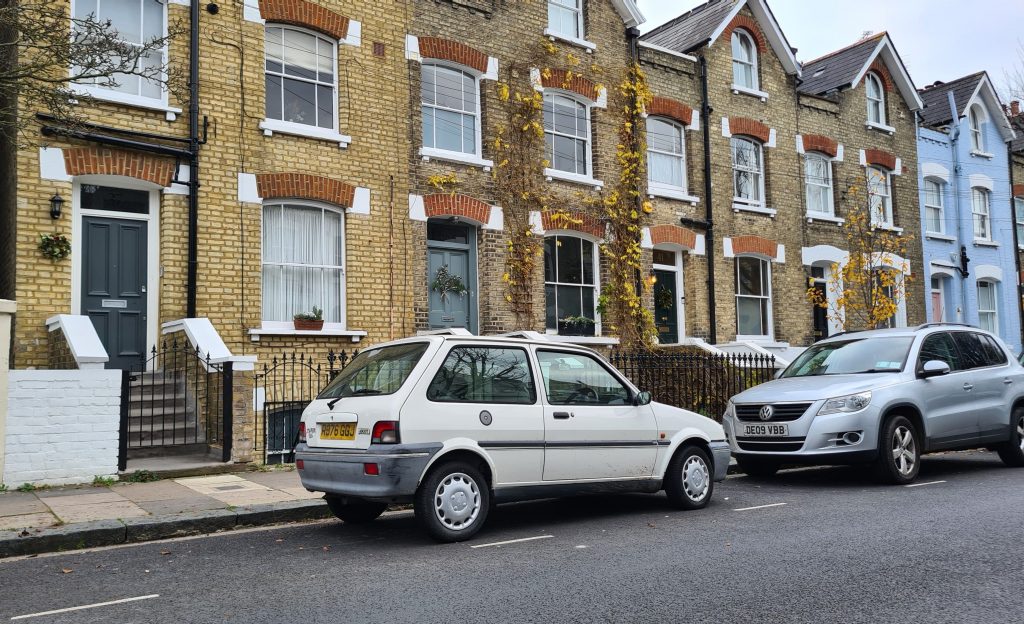 …even if it is the Ascot edition.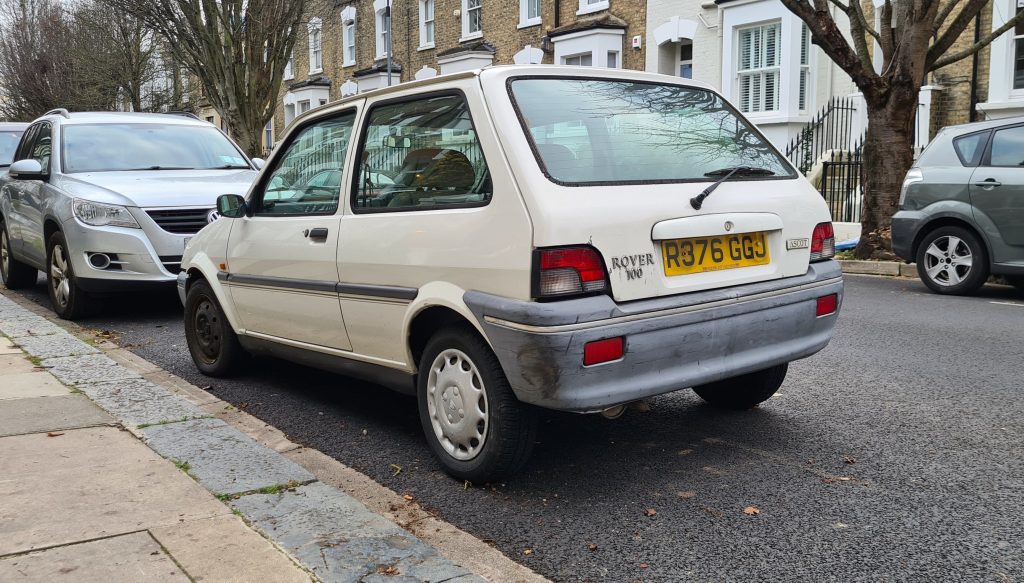 Quirky too will probably be the word to describe the exterior of this Volkswagen T4 Transporter, with its blue and orange wheels and is covered in stickers.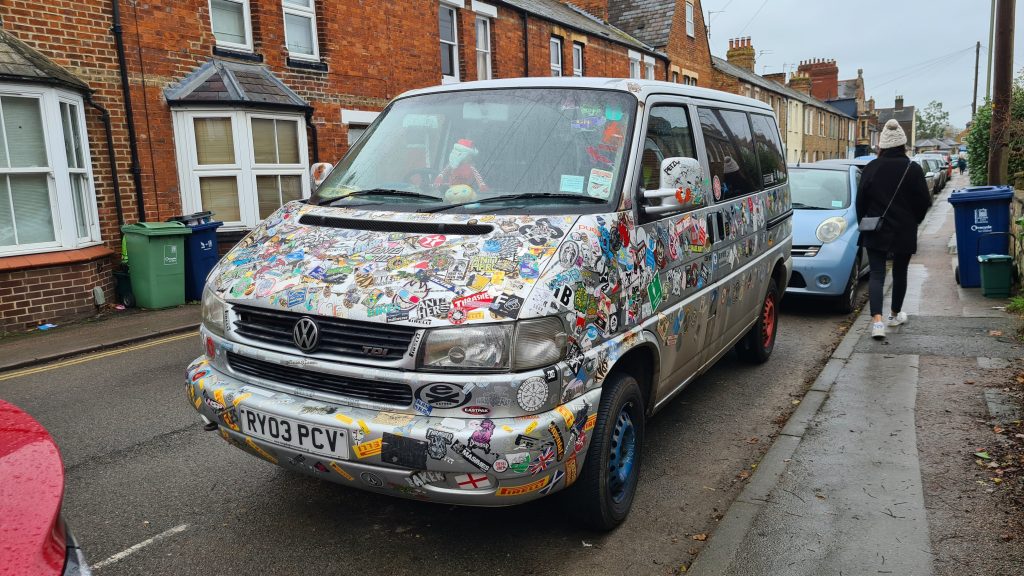 Getting back to more mundane metal meanwhile, here's a VW Passat estate parked nose-to-nose against a (mildly modified) Lexus GS with mismatched alloys.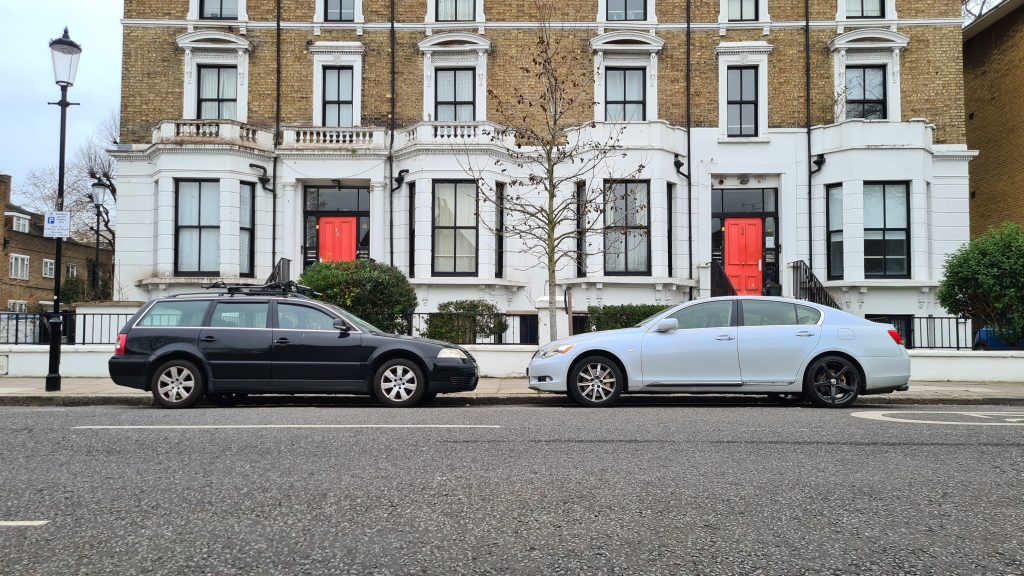 A sleek white Taycan and a less-sleek white van.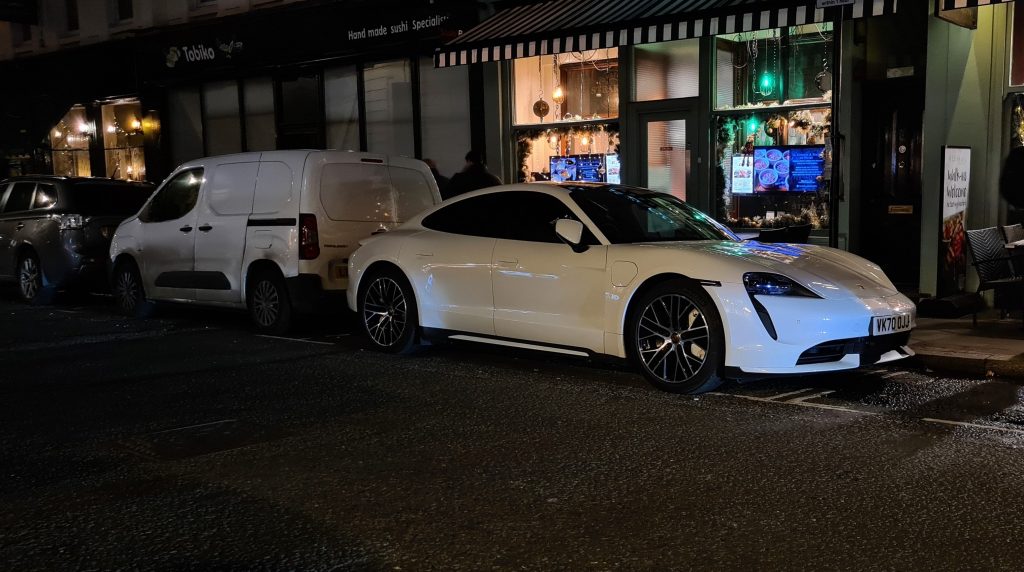 This Transit Custom GT though does certainly catch the eye, particularly in this vibrant shade of orange…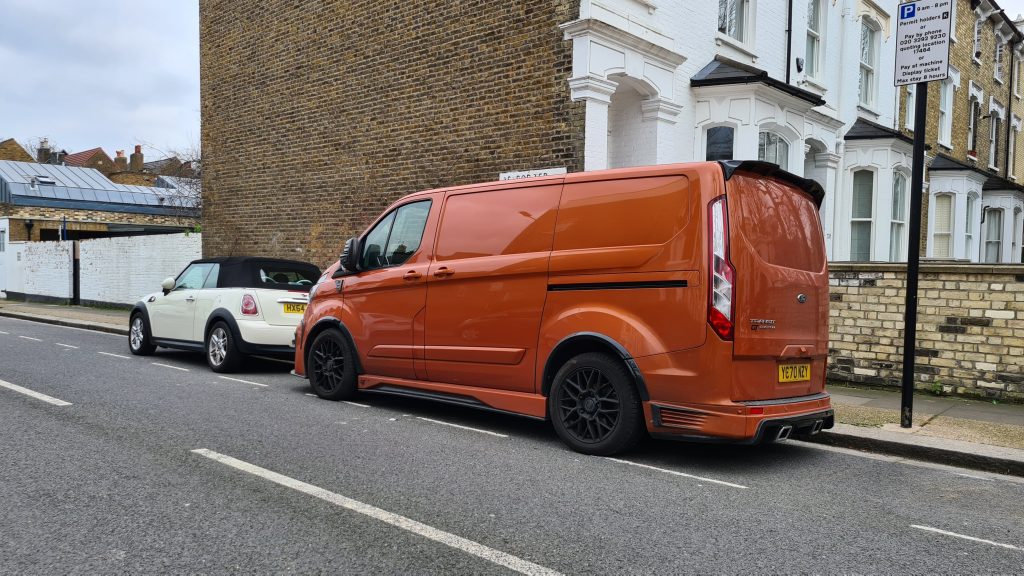 … but some times small is beautiful too, as this Suzuki Carry can attest to.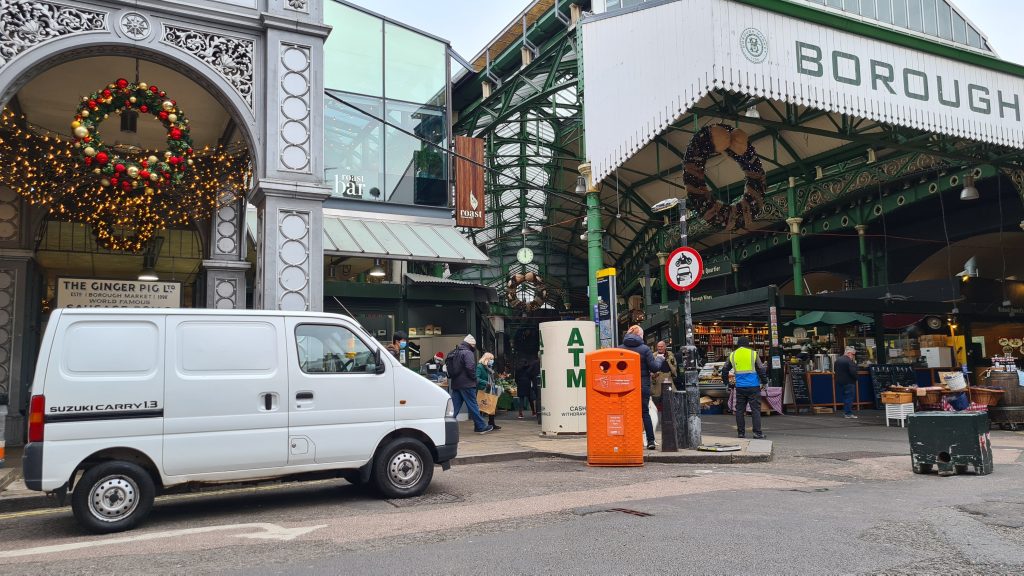 Don't ask me how this Audi Q3 ended up like this…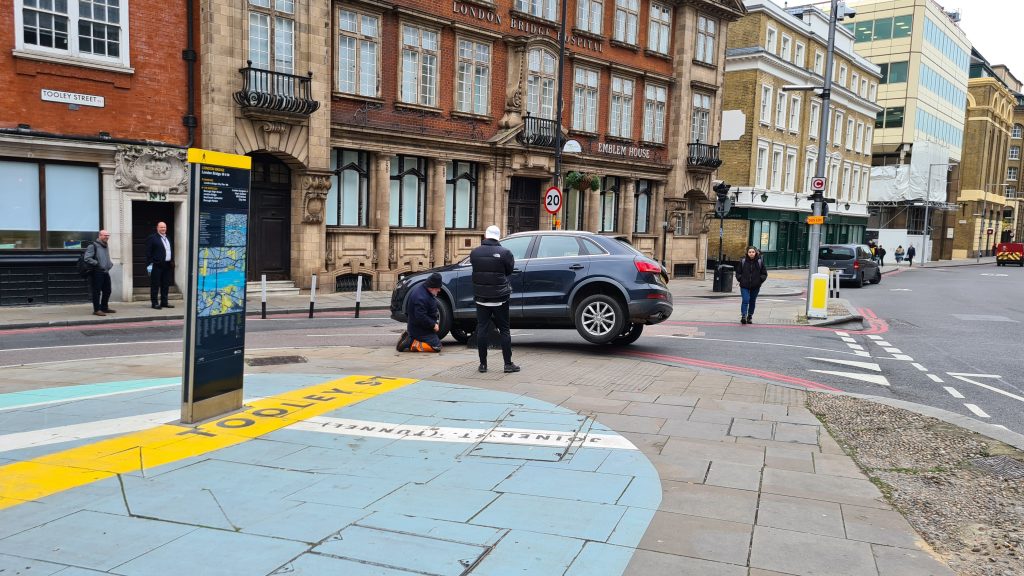 … or what is happening here with this undercover police BMW 3-Series cop car.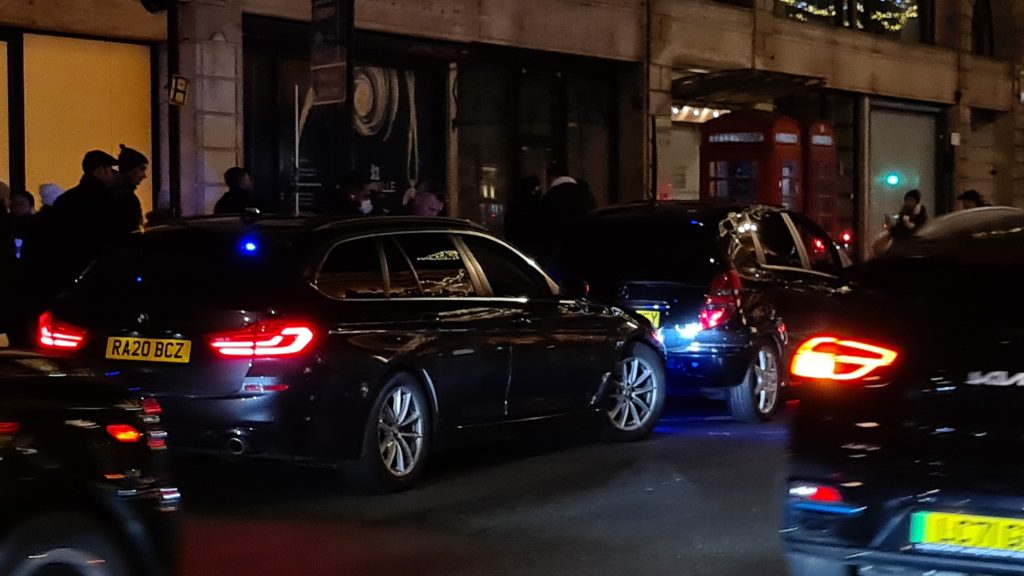 … and certainly don't tempt me H.R Owen, by opening your doors so welcomingly to the Maserati showroom in the heart of London.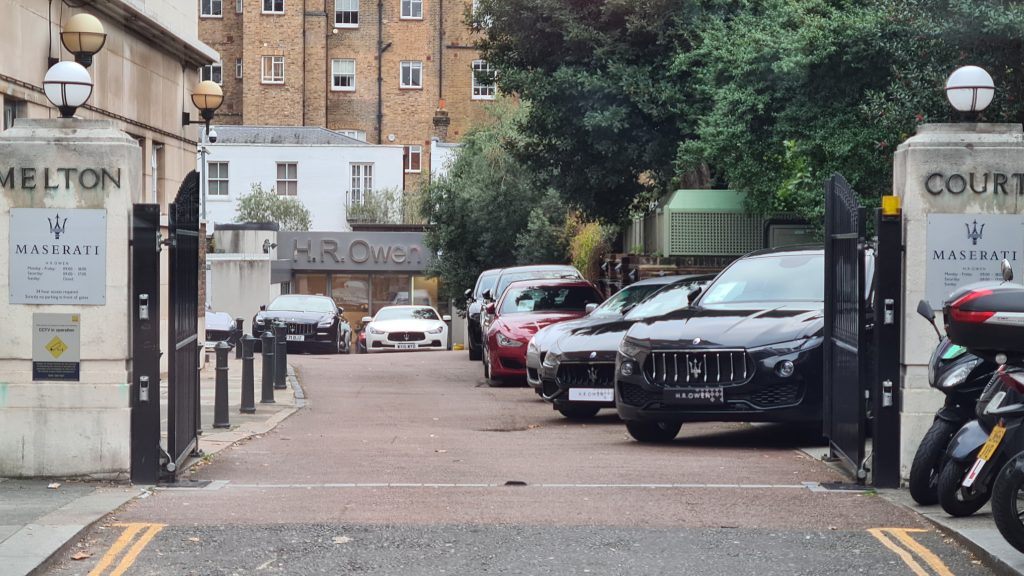 What is even more tempting though that a showroom full of exotic metal is probably the toy section at Harrods, where this is its star attraction — a Bugatti Baby II by the Little Car Company.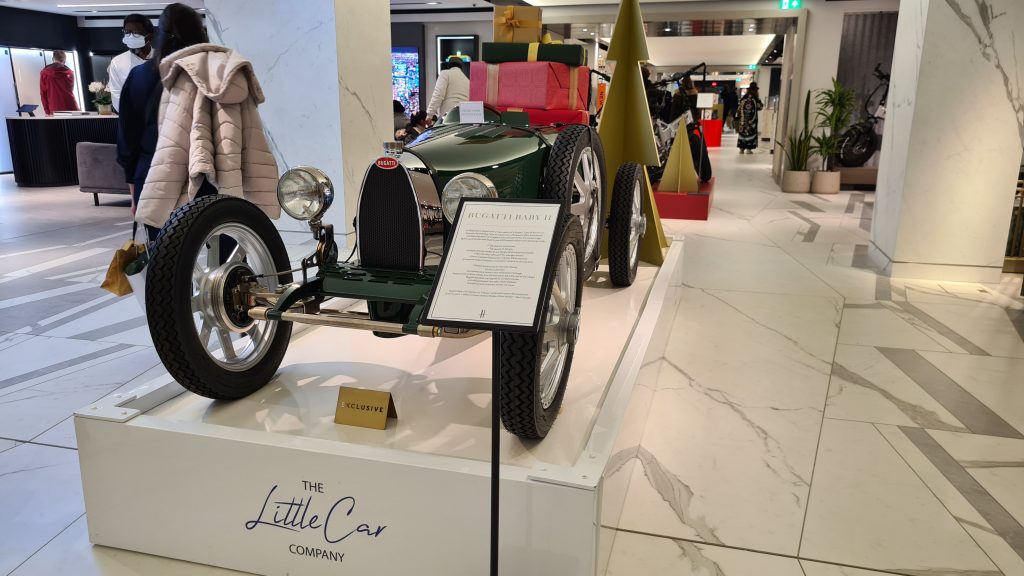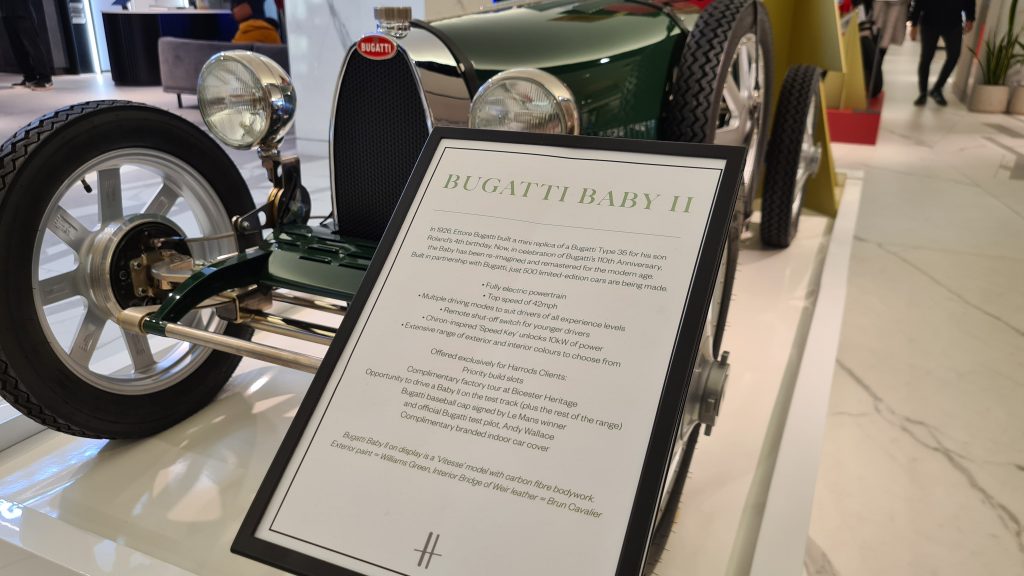 But for those who prefer something a little bit more computer-centric meanwhile, how about this sim rig for the princely sum of £22,750.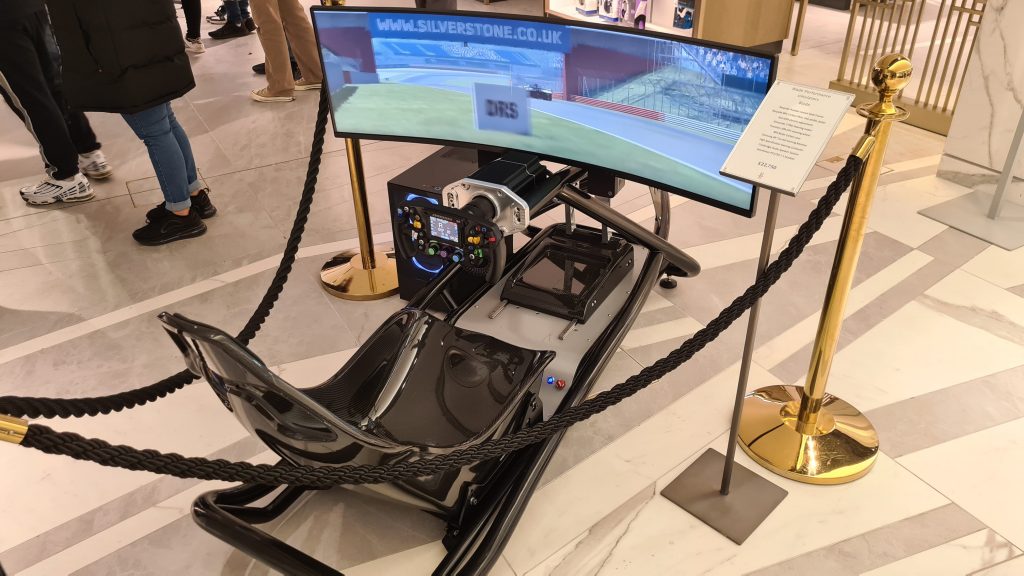 And for those on a slightly smaller budget, there's always this book on Ferrari (that is signed by Piero Ferrari) for only £5,000. Exhaust pipe bookstand not included.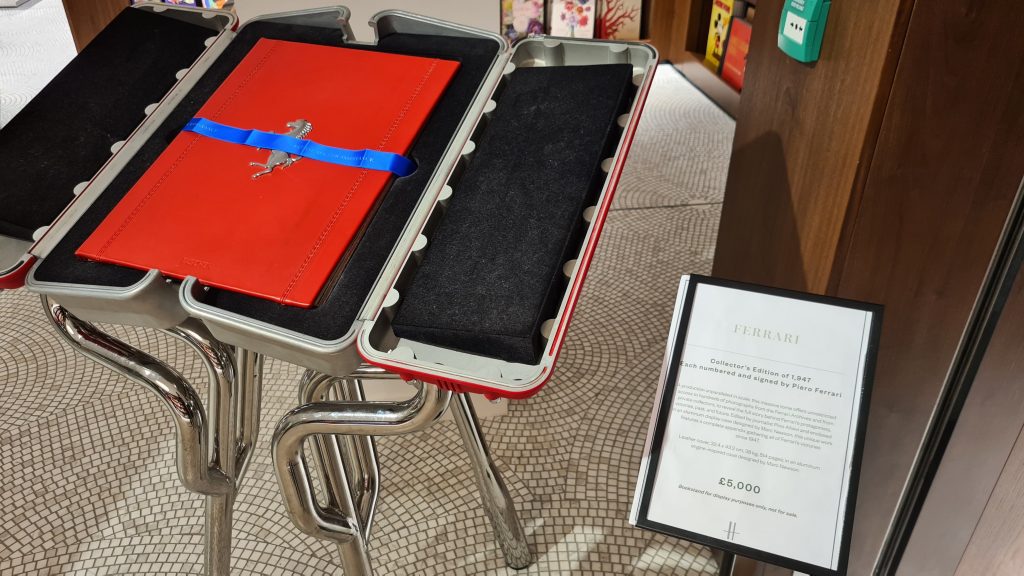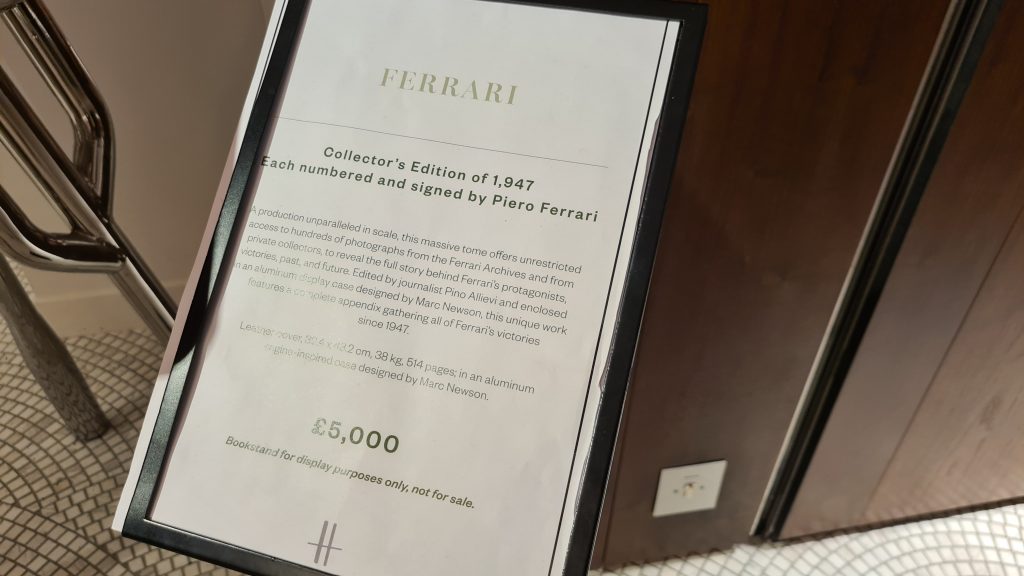 No trip to London is of course complete without a picture of a black cab, with this one being the latest LEVC model getting some juice from a charge point.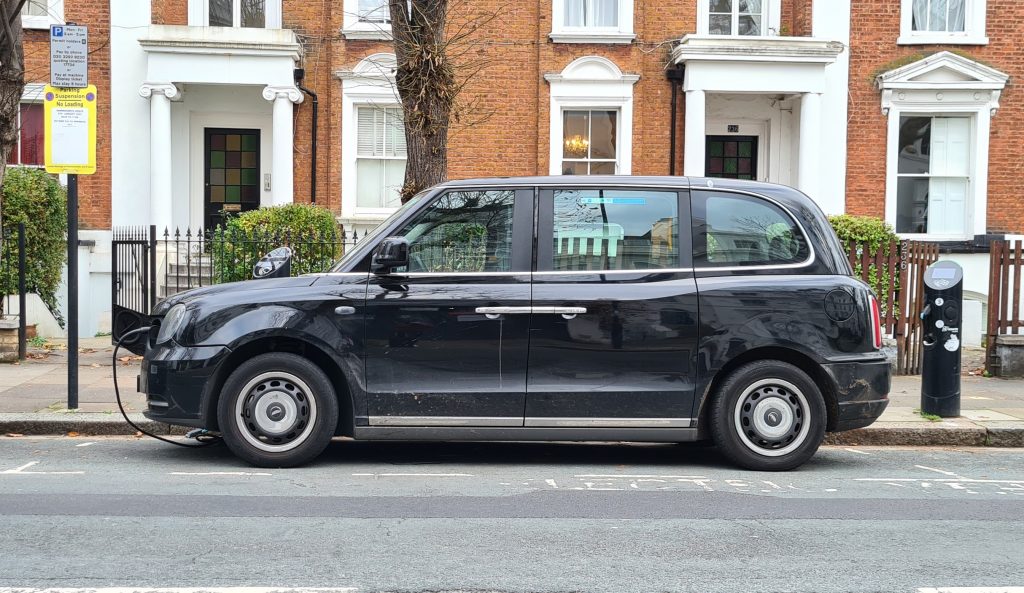 It's also not just the taxis going EV too, with this Nissan Leaf Ambulance being evidence to that. Not too sure how a stretcher is going to fit in there though.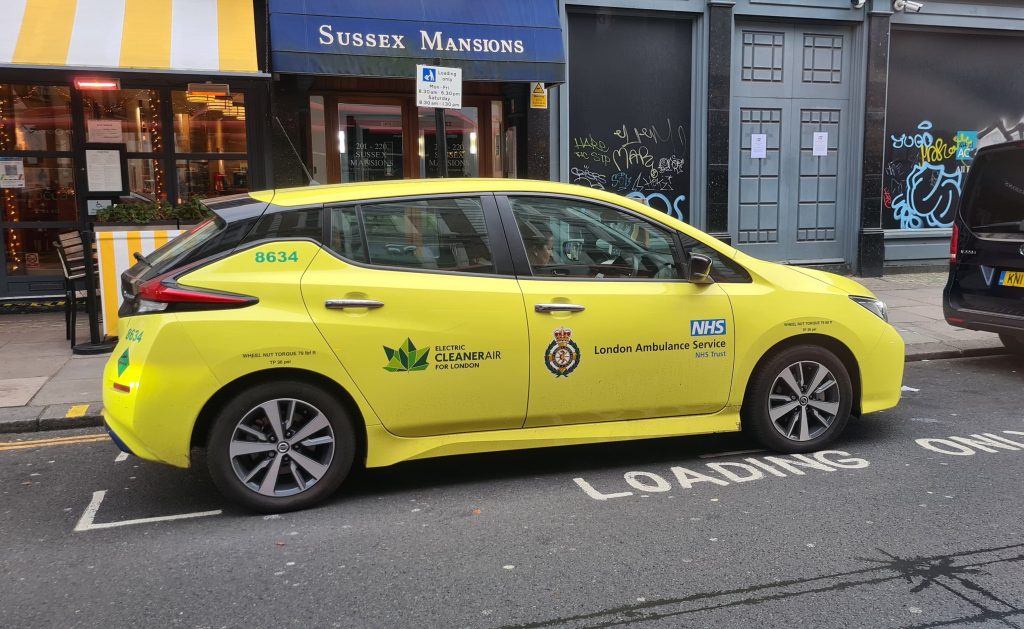 Anyhow, for those who are probably jealous of missing out on seeing these cars here in the metal for themselves, syukurlah Malaysia masih aman. And syukurlah petrol prices in Malaysia are still not this exorbitantly high.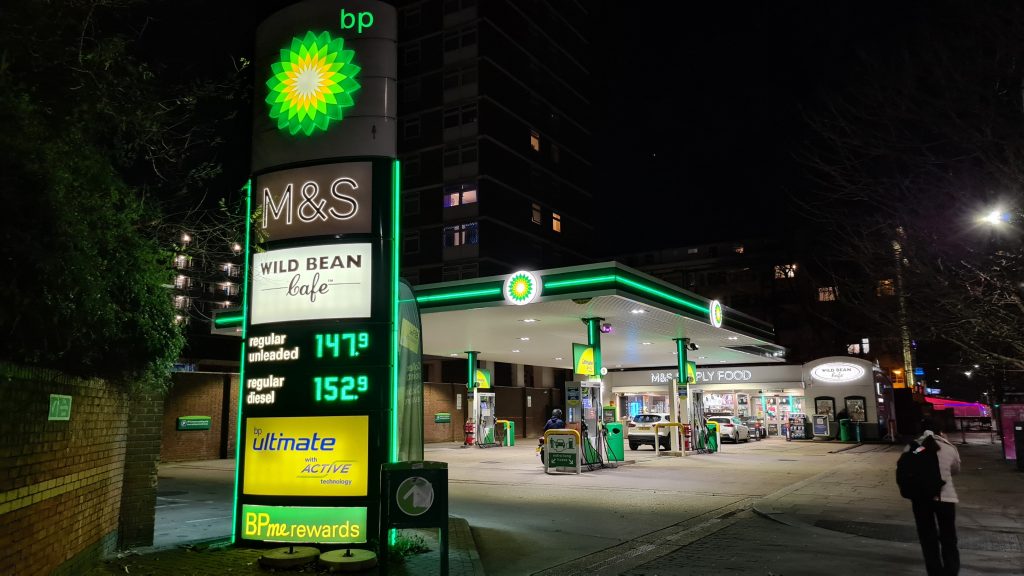 Merry Christmas!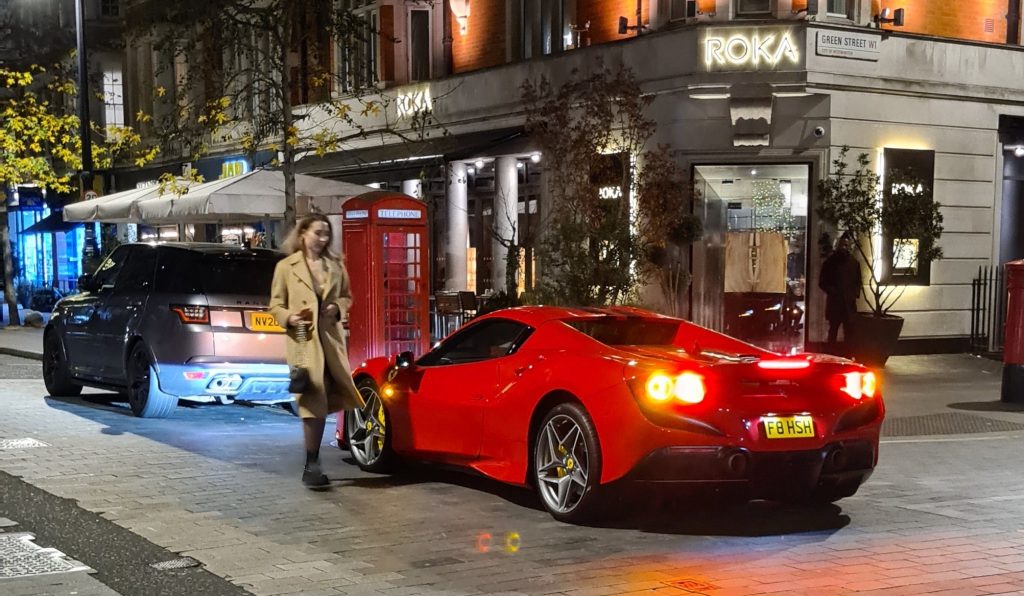 This story first appeared on Drive Every Day.