Automotive
Published on September 1st, 2021 | by Joshua Chin
0
The Haval H6S Is A Sleekly Styled Hybrid Coupe-Crossover 
Sports seats within the Haval H6S hints at the potent electrified powertrain under the hood. 
While the Haval H6 is already a pretty sharp-looking SUV, those who want an even sleeker alternative however can soon turn to its newly unveiled H6S coupe-crossover counterpart. With the S there as likely to stand for sporty in addition to stylish too, as under the hood of this latest offering from the Chinese automaker lies a rather potent hybrid powertrain.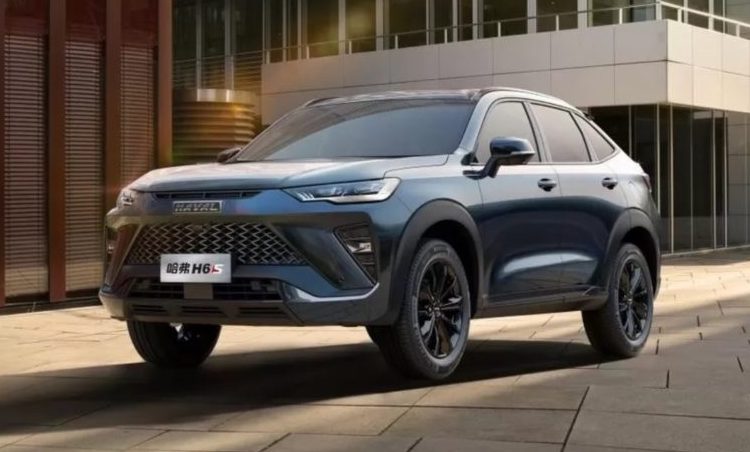 Starting with the sleek part of the story first though of the H6S and touching on its exterior aesthetics, this Haval crossover-coupe has been rather significantly restyled to be more menacing in comparison to its SUV sibling. Featuring a more aggressive split front grille design that is flanked by a set of sleeker LED headlights and (decorative) triangular air intakes, this meaner overall look is continued down its swoopy side profile with a set of 19-inch black alloy wheels tucked beneath chunky plastic wheel arches and a pair of rectangular exhausts round its rear.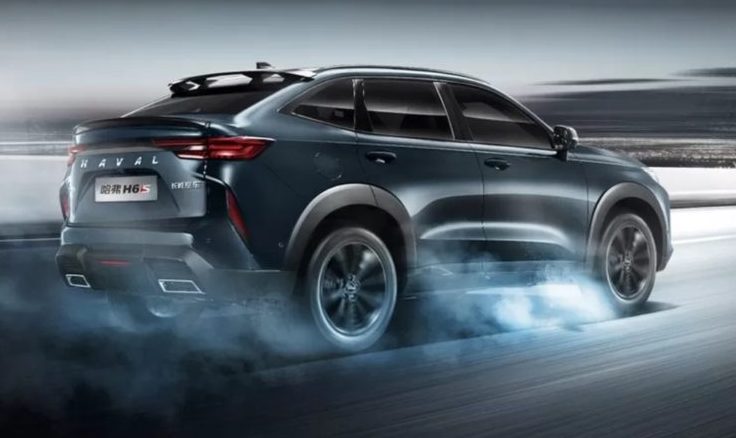 This crossover-coupe is also in fact just slightly longer (by 74 mm) than the SUV on which it is based, with this extra length apparently further reinforcing the sleek 'Black Shark Aesthetic' design direction that Haval was going for with this new H6S. And in just driving that shark theme home, the twin spoilers on its rump — one of the roof and another at the tailgate's edge — are to supposedly look like the twin dorsal fins of the aforementioned underwater predator.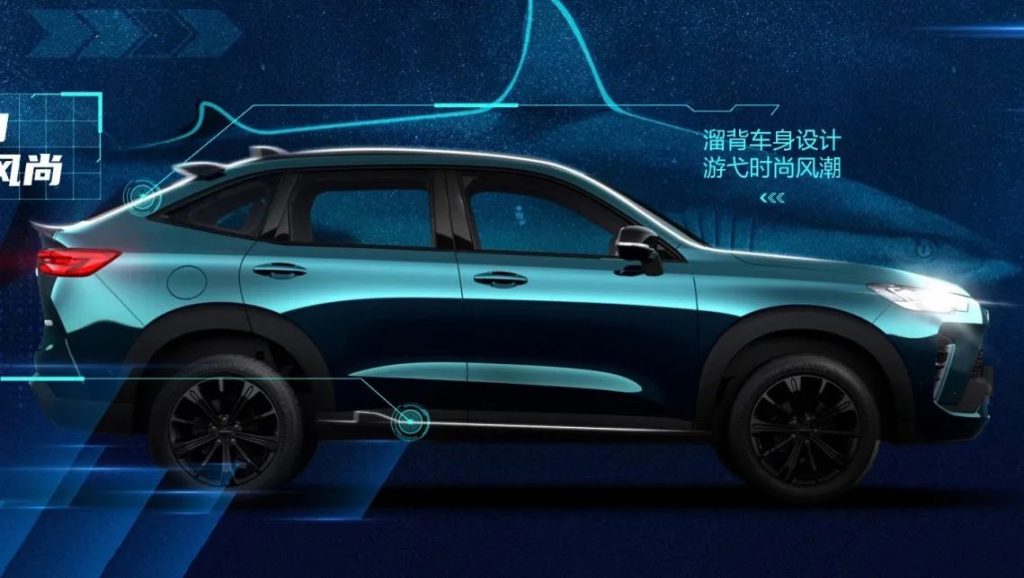 Moving onto the sporty part of the equation and looking at what lies under the hood of this Haval meanwhile, the H6S comes with a choice of two engine options. The first of which is a 2.0-litre mild-hybrid turbo four-cylinder which produces an already adequate 200 hp and 320 Nm of torque, with the other choice being its hybrid powertrain that packs an even healthier 245 hp and 530 Nm of torque. 
Consisting of a 1.5-litre turbocharged four-pot and an electric drive motor on each axle, this all-wheel drive electrified powertrain setup has been touted to enable the H6S in completing the century sprint in a more-than-reasonable 7.5 seconds. Its makers have claimed too that there is a dedicated Track setting within its 5 selectable drive modes, with the Alcantara-lined bucket seats and further contributing to that racy vibe Haval is going for within the cabin.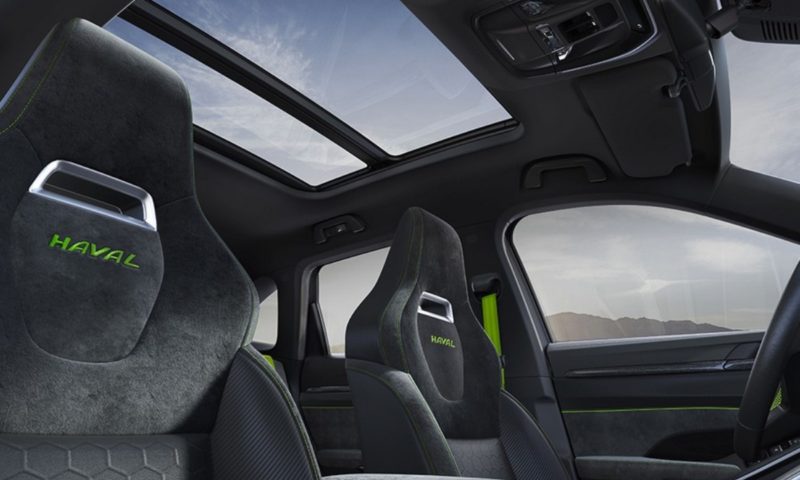 Now discussing further on the rest of H6S' interior on the other hand and talking more on the tech side of things, this Haval coupe-crossover comes as standard with a now-typical 10.25-inch digital instrument cluster as well as a 12.3-inch central infotainment touchscreen. Though the noteworthy thing here is that this twin-screen layout will be running the automaker's new coffee smart cockpit system GC-OS, which is said to offer AI speech recognition of up to 97% effectiveness and 540º (360° surround view image + 180° transparent chassis) holographic imaging system.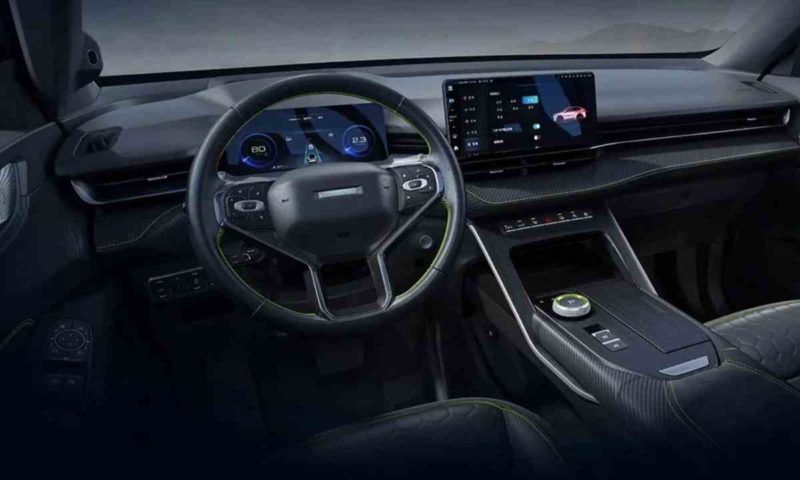 Pre-sales for the H6S have recently opened in its home market of China, with prices ranging from 138,900 yuan (RM 90,000) to 164,900 yuan (RM 106,000). Haval is likely to be exporting this coupe-crossover to other international markets like Australia and South Africa too in the near future, but no word yet though on its chances for an official debut over here.