Automotive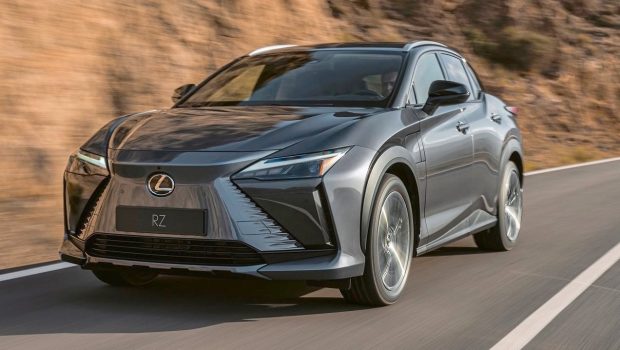 Published on January 4th, 2023 | by Hammer
0
Lexus RZ 450e Electric Luxury SUV On The Way
When will Lexus Malaysia launch this RZ 450e?
With DC fast charging bays already in place at the Lexus (UMW Toyota) headquarters in Shah Alam and the Malaysian government attractive import tax incentives for electric vehicles still in place, the launch of this premium electric SUV should be very soon.
Meanwhile, we have already seen many used electric vehicles being imported into Malaysia and they take up rate is high as affluent Malaysians want tax free premium vehicle.
So, for UMW Toyota, this all new Lexus electric should sell very well and take a 'lion's share of the premium electric segment.
Interestingly, this is the first Lexus electric vehicle to be developed from the ground up. It is not a vehicle that simply adopts battery electric power in place of a conventional engine; it goes much further to realise the exciting potential of new technologies that enhance performance and driving pleasure, true to the Lexus Electrified philosophy.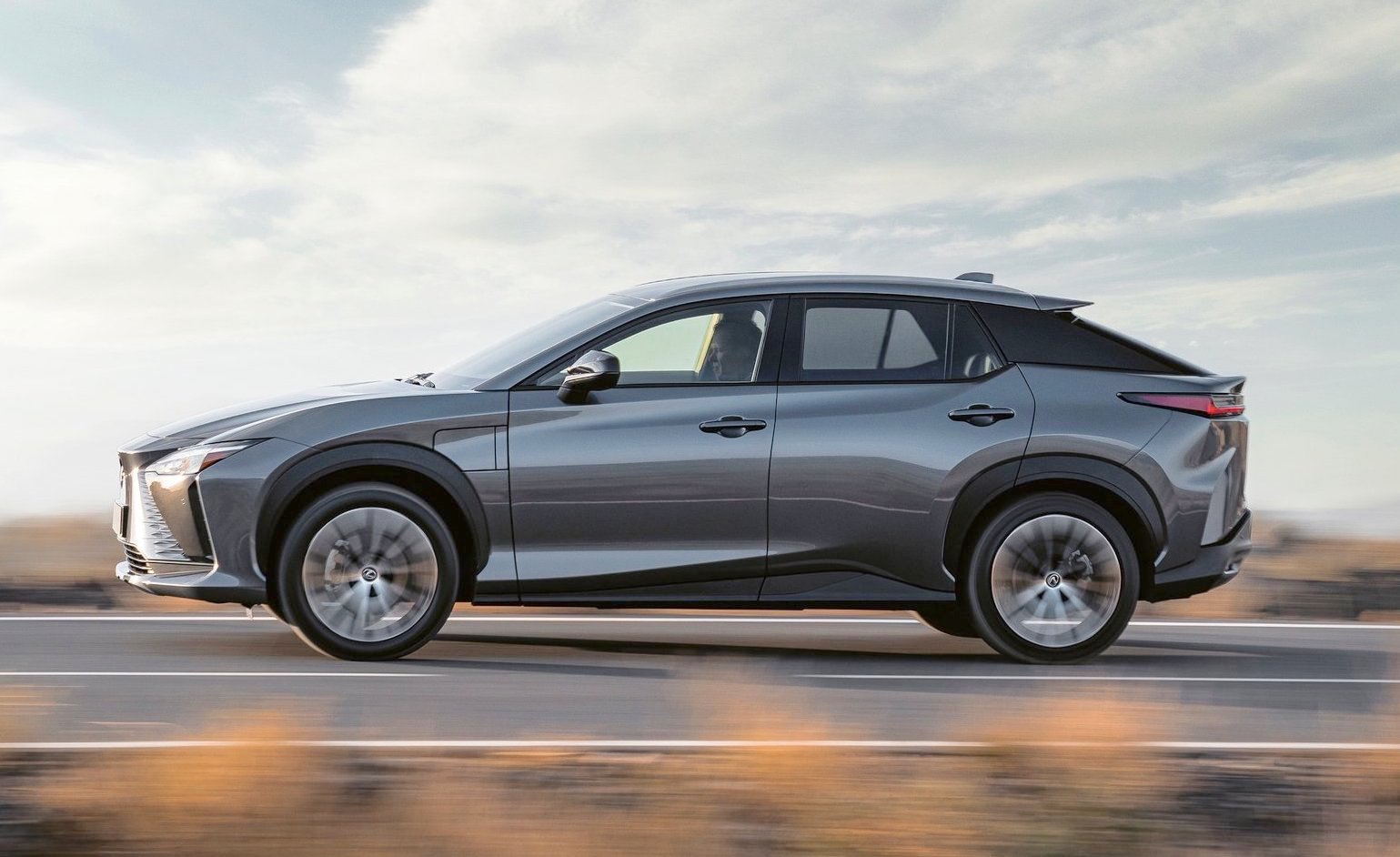 This Lexus RZ 450e is the next step in Lexus' move towards becoming a 100 percent BEV brand in Western and Central Europe by 2030. The new model will be available for European customers to reserve as from April 20, ahead of the first vehicle deliveries which started just just weeks ago in late 2022.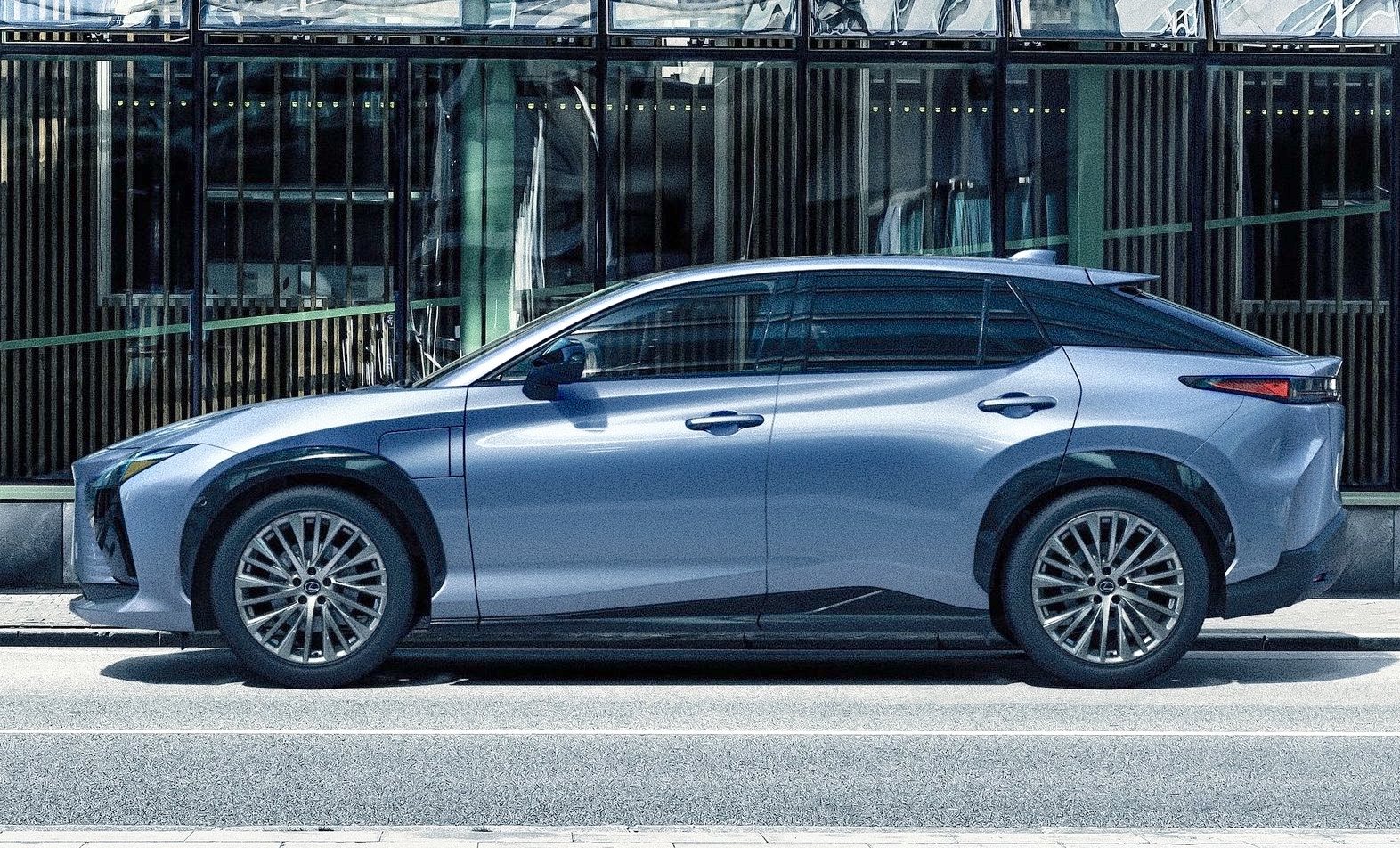 The Lexus RZ's e-TNGA platform is inherently strong, with the battery unit integrated into the chassis, beneath the cabin. This also helps lower the car's centre of gravity, which in turn secures better chassis balance, handling, and response.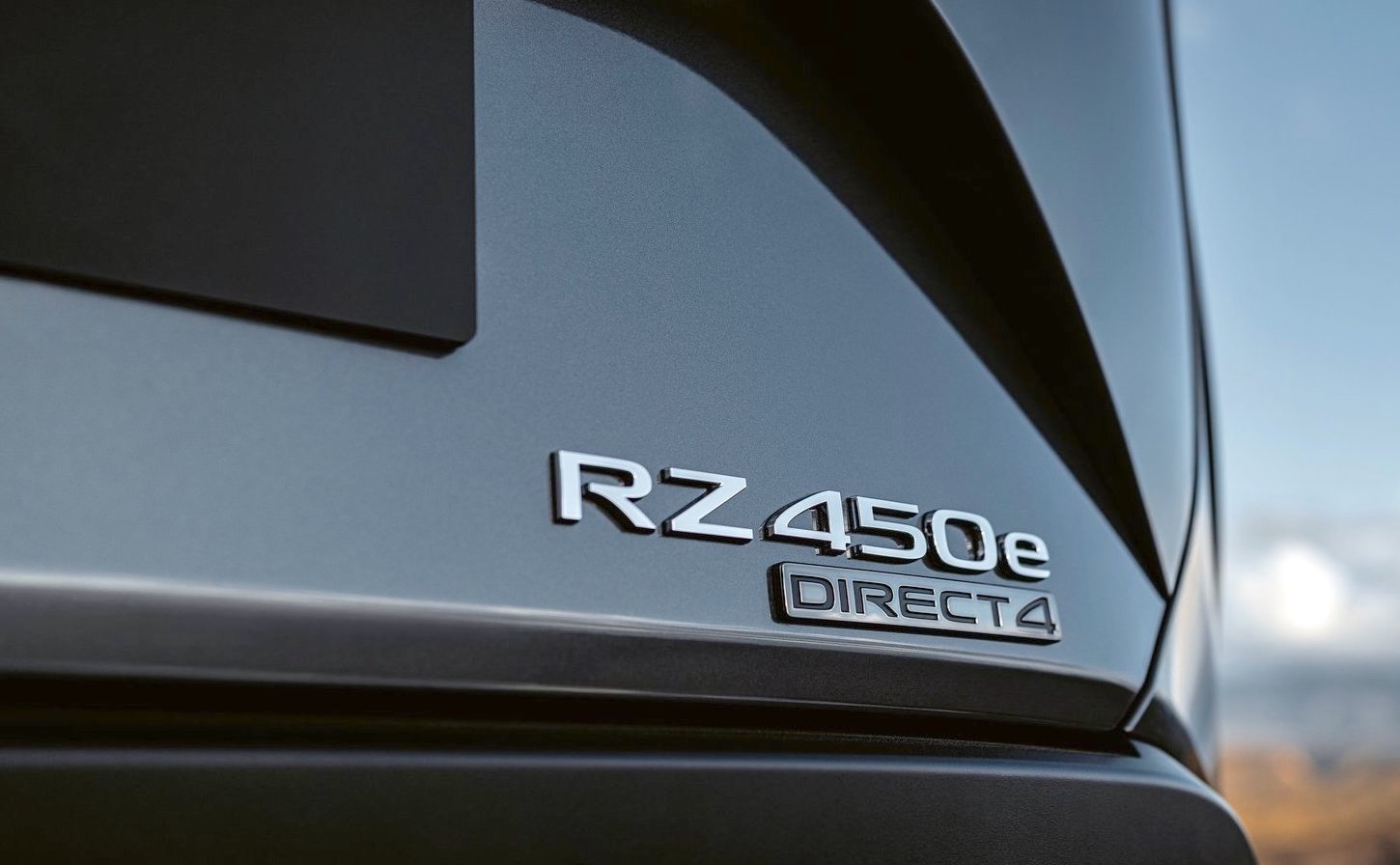 High-strength materials and metals are used in the RZ 450e construction, with advanced construction processes to ensure exceptional strength where elements are joined together, while keeping weight down. This helps ensure precise handling and response and ride comfort.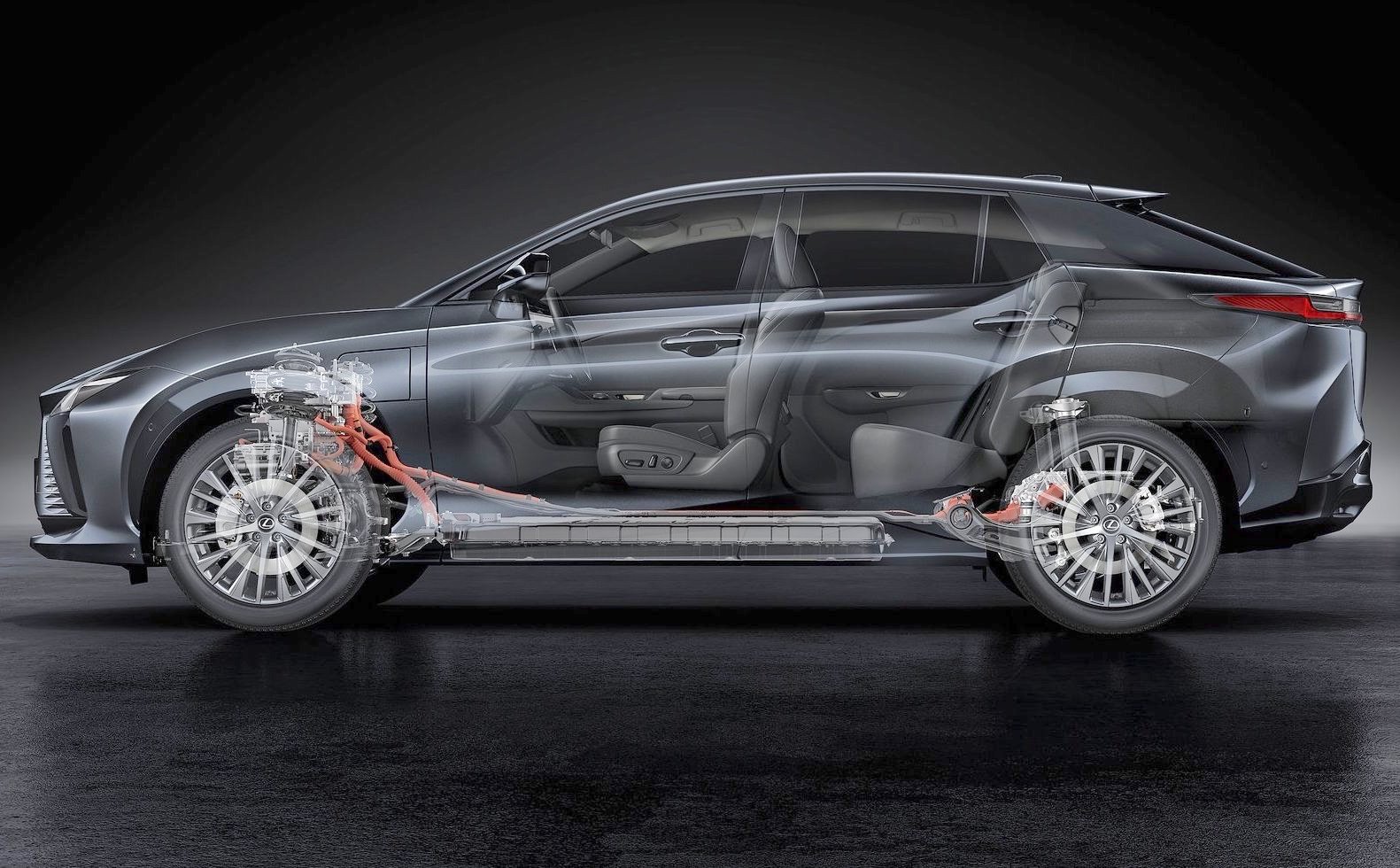 Although the battery electric drivetrain produces less noise, its quiet performance makes noise from the road and the car's surroundings more noticeable. The RZ's engineers and designers made it a priority to ensure the cabin environment was appropriately calm and quiet, adopting a three-part strategy: controlling the noise; preventing it from entering the cabin; and paying particular attention to noise experienced in the rear seats.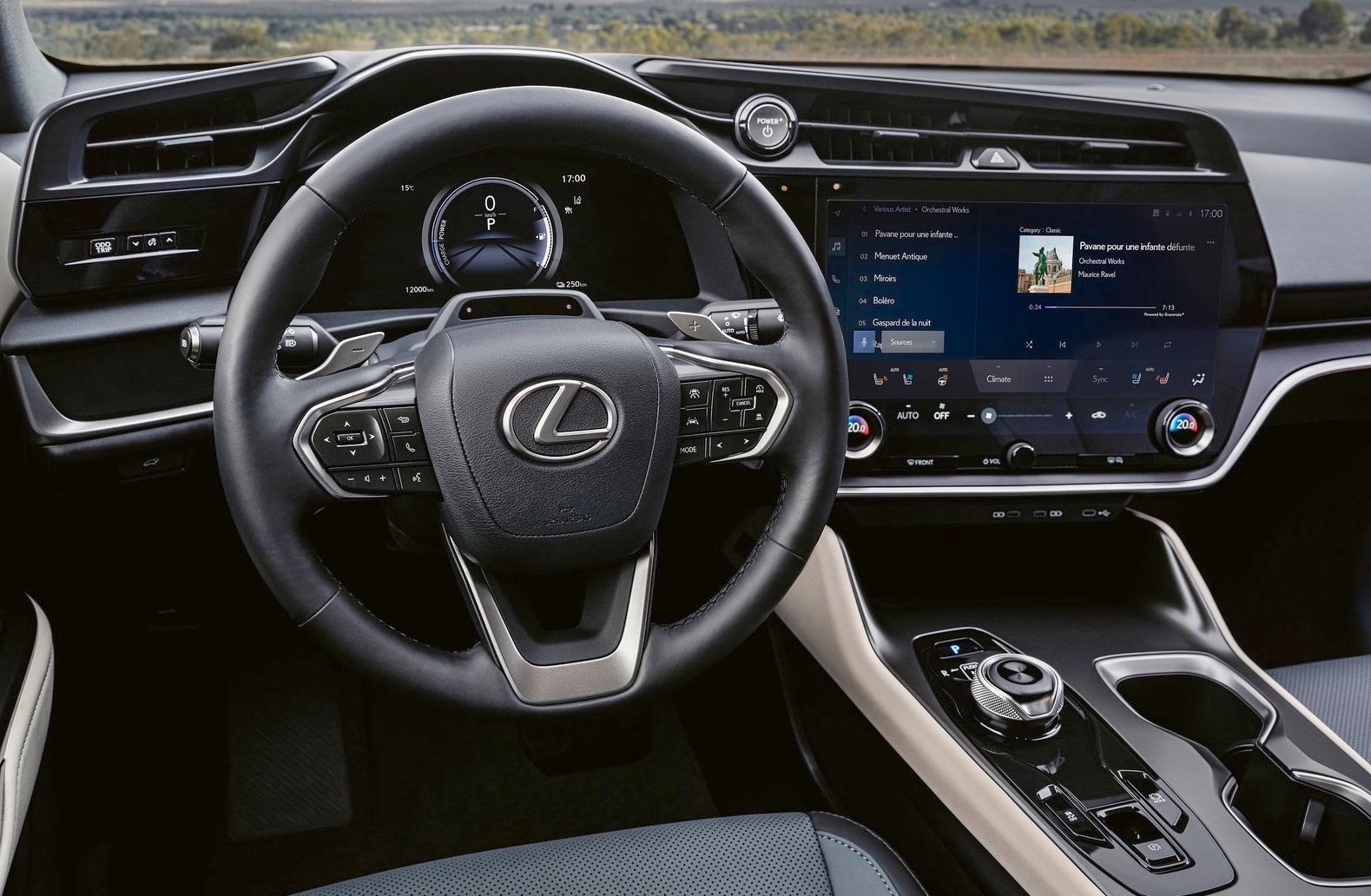 The engineers also applied an improved version of active sound control, which now uses the car audio speakers to produce sounds emphasizing powertrain response to stimulate an emotional connection between car and driver.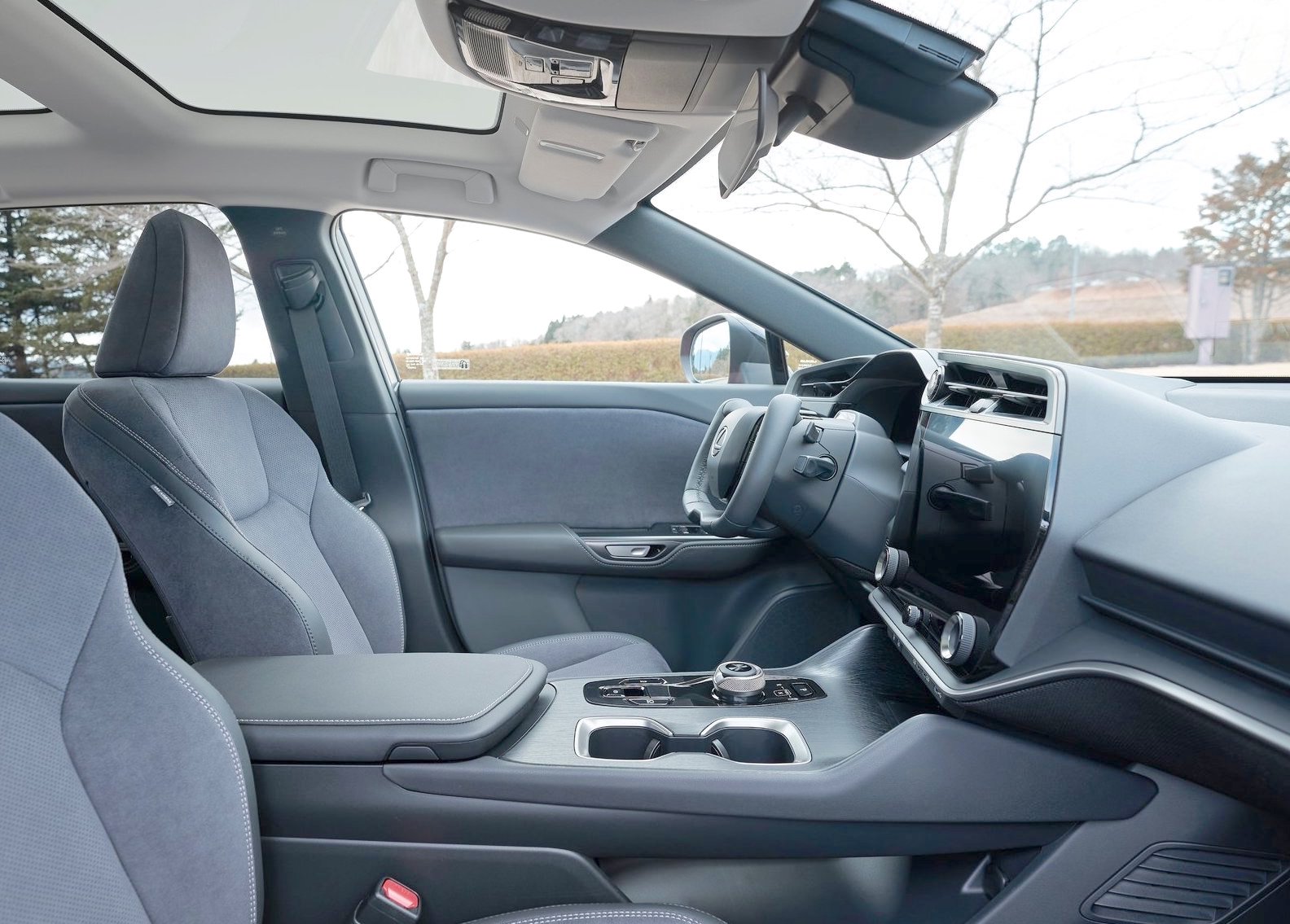 The RZ 450e uses the Lexus' e-Axle that was first introduced in the UX 300e. This is a compact, modular package which consists of a motor, gearing and an ECU, located between the driven wheels.
On the RZ they are used front and rear and operate in conjunction with the DIRECT4 all-wheel drive control system (details below) to adjust the vehicle's posture, traction and power distribution, according to the driving conditions.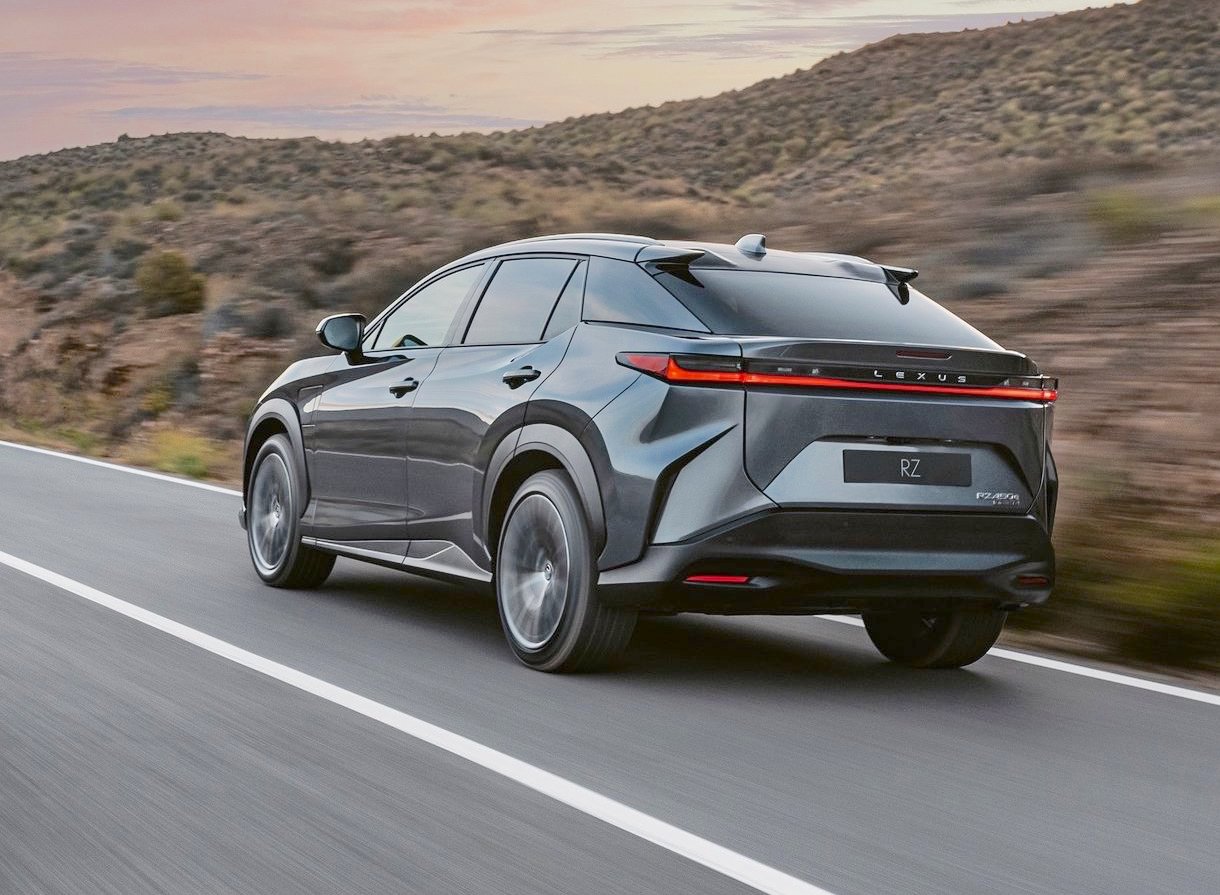 The e-Axles are quiet, efficient and deliver precise power. The front motor produces 150 kW and the rear 80 kW, giving a total power output of 230 kW.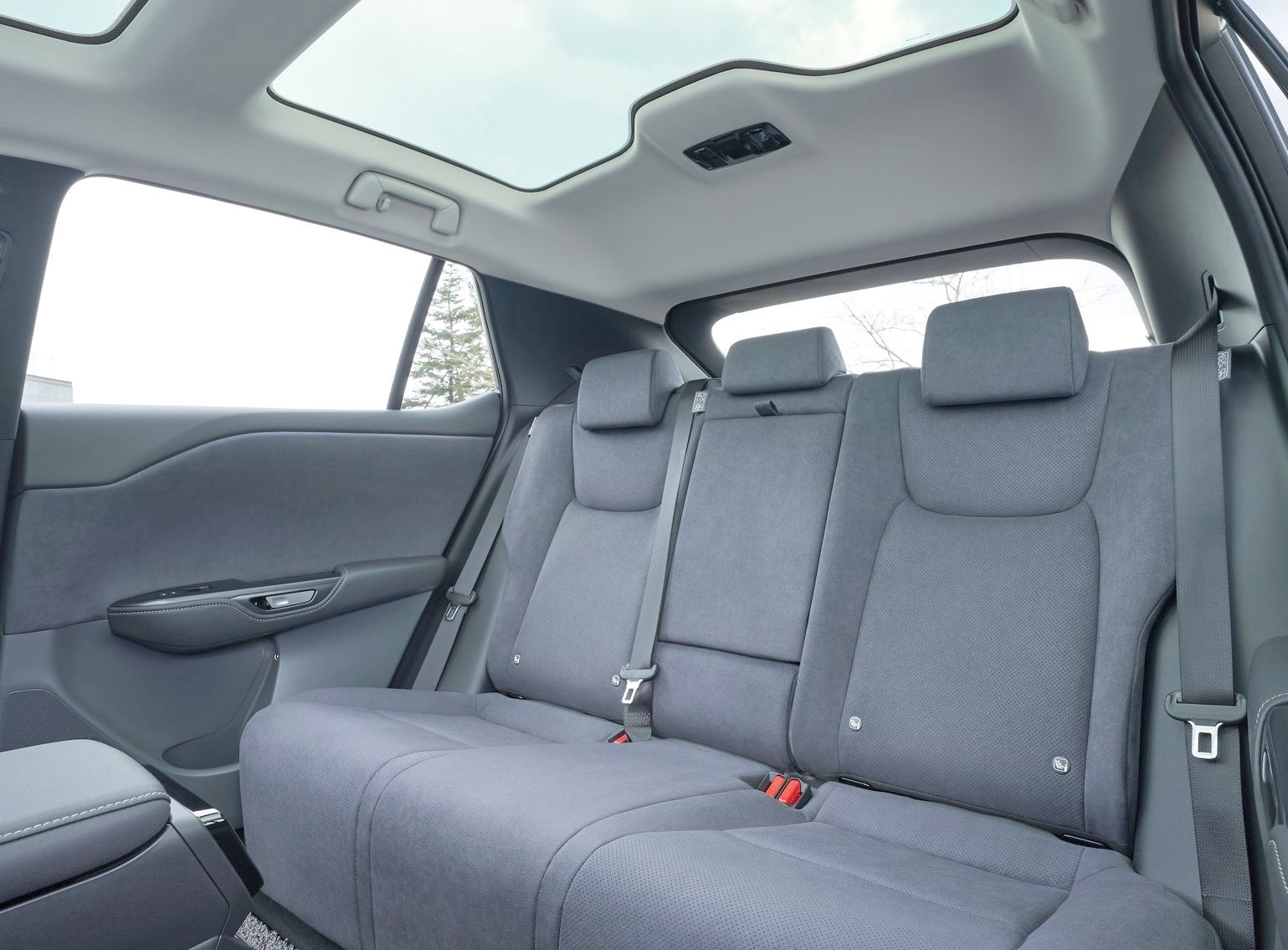 Both have superior power density, thanks to optimised rotor and stator design. Their compact dimensions also contribute to the car's packaging, helping secure more space in the cabin and load compartment and to accommodate the EV battery.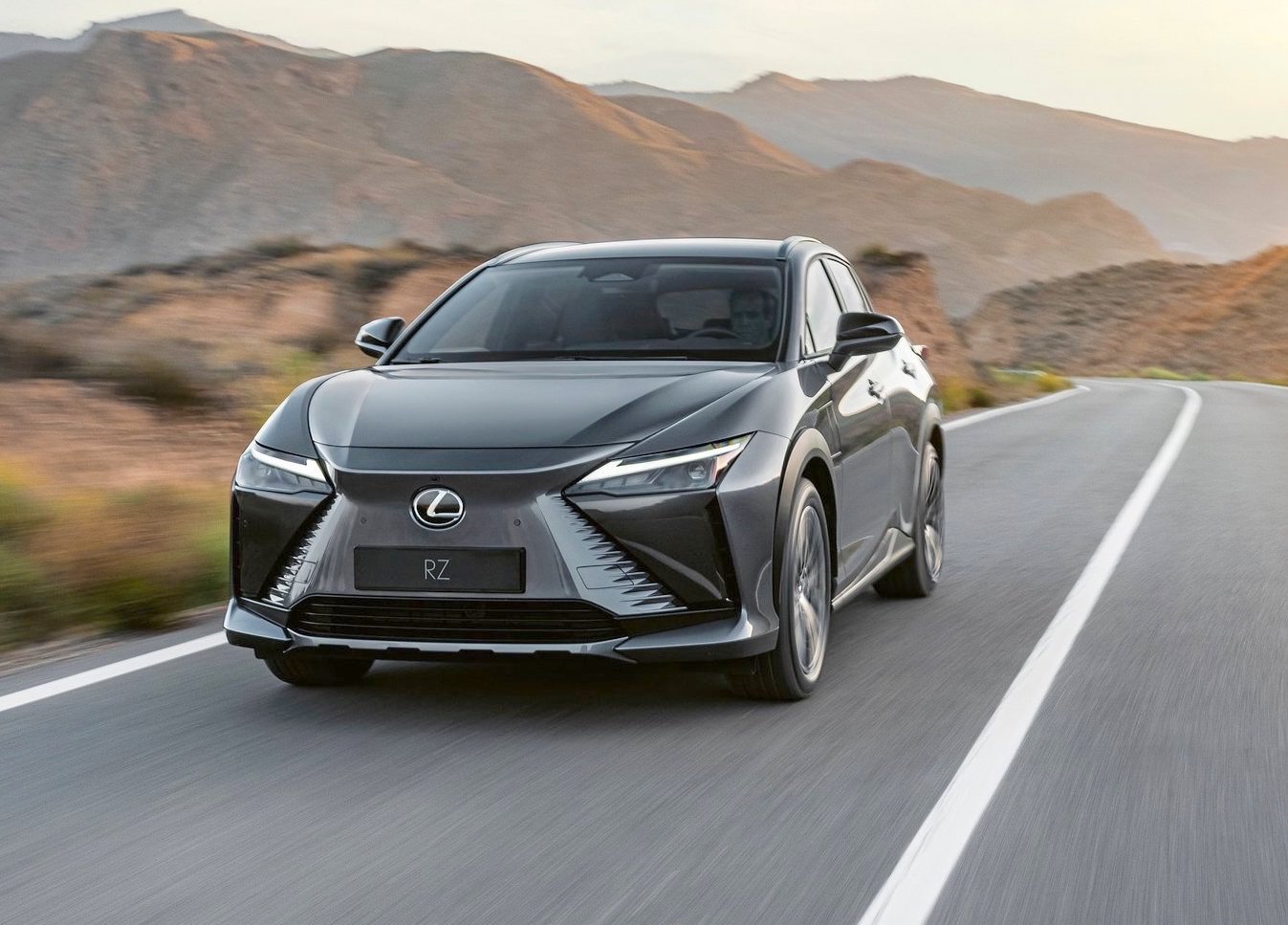 The RZ is the first production model to feature Lexus's new DIRECT4 system, working with the two e-Axles. DIRECT 4, an exclusive Lexus technology, is an intelligent system that constantly balances the traction of all four wheels, automatically and seamlessly distributing drive force.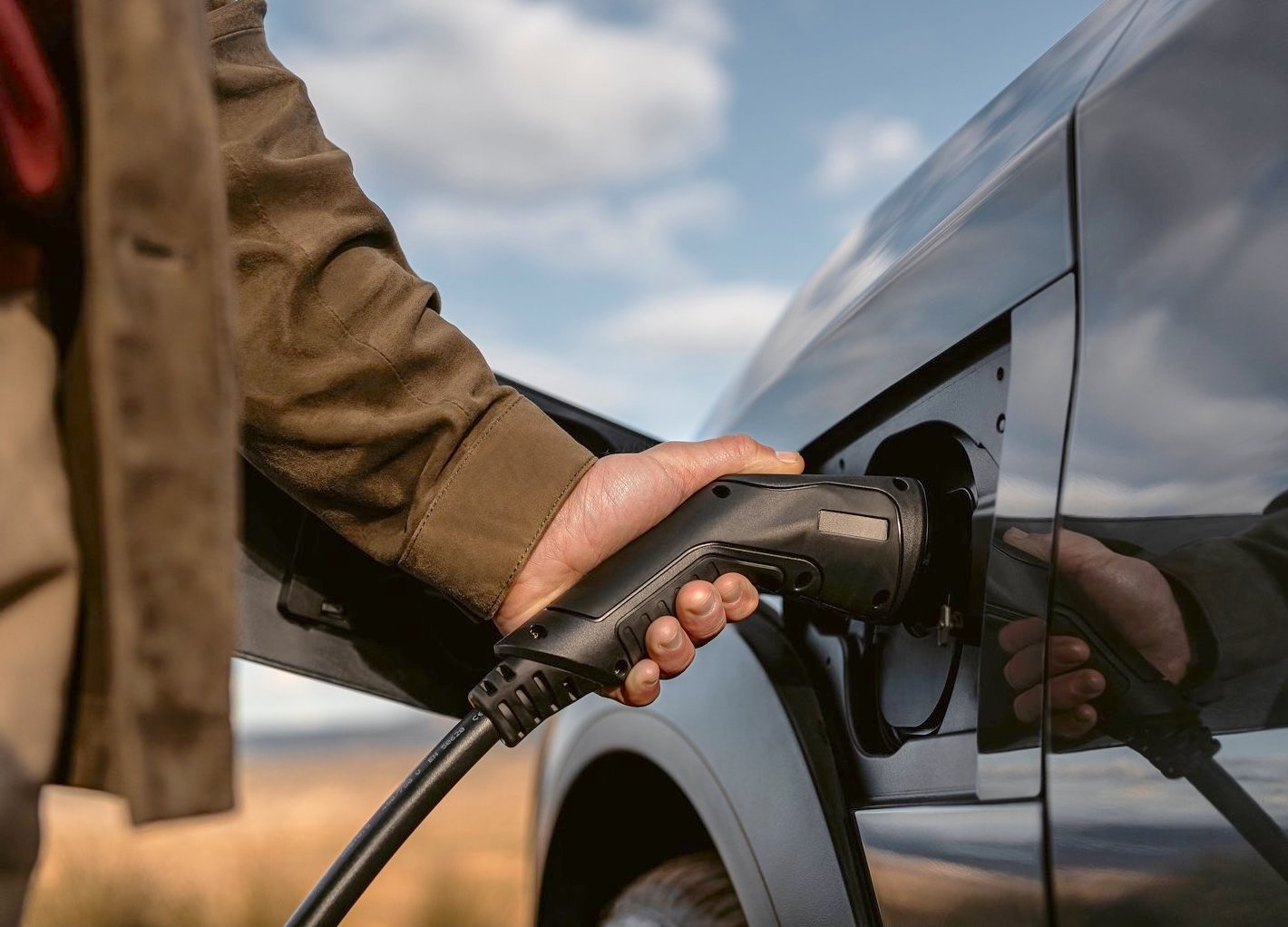 The result is stress-free performance and stable handling, with intuitive operation strengthening the sense of connection between driver and machine.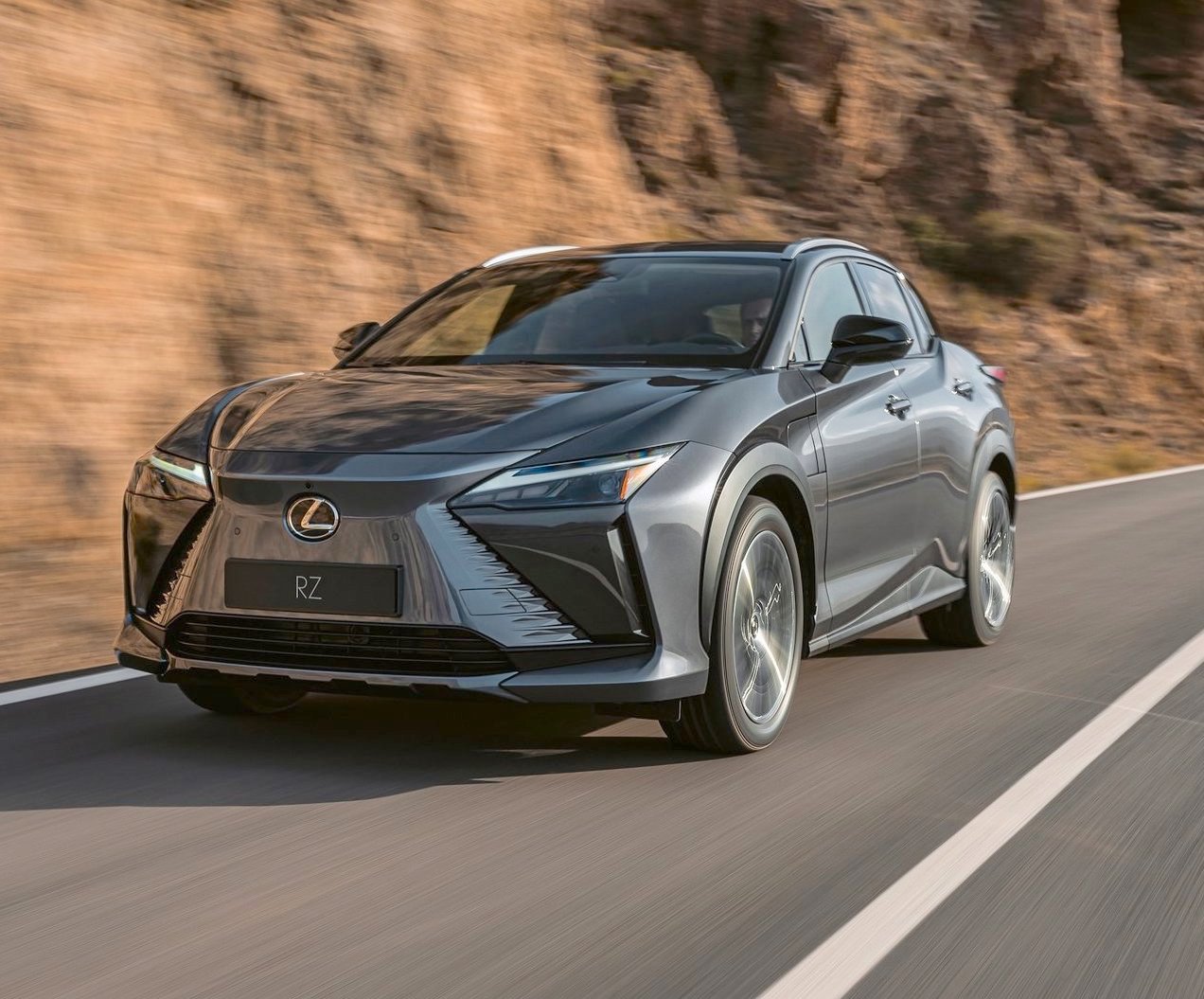 DIRECT4 uses ECU sensors to collect, evaluate and react to a range of factors, including vehicle speed, steering angle, and G forces. From these inputs, it calculates and immediately applies the appropriate drive torque to each e-Axle to maximise grip and traction. The front/rear torque bias can be adjusted from zero to 100 or 100 to zero in milliseconds – faster than any mechanical system.
With better communication between the road and steering wheel (or yoke), DIRECT4 also improves steering response.
The RZ uses a lithium-ion battery in a stack comprising 96 cells, with a total output of 71.4 kWh. It is located entirely beneath the cabin and forms an integral part of the platform. Its position also contributes the car's low centre of gravity.
Battery durability was a key consideration, in particular the level of performance that could be expected after 10 years of driving. Lexus expects the RZ's battery to retain more than 90% of its capacity within that timeframe, thanks to a series of measures to safeguard quality and performance, founded on Lexus' long experience of battery management technologies.
Details of the vehicle's driving range and battery charging times will be announced at a later date, but Lexus expects the RZ will be able to cover more than 400 km in the combined WLTP cycle.
To help drivers maximise their vehicle's range potential, the RZ's selectable drive modes include a Range mode. This builds on the energy saving performance of the ECO mode by further adjusting certain vehicle settings: speed is limited, a different power distribution programme is initiated, and the climate control system is switched off.
Thanks to a focus on key factors, including optimised vehicle weight, battery power and performance, the RZ has a target consumption below 18 kilowatts per 100 km driven, which makes the RZ one of the most efficient BEVs on the market.