Reviews
First Drive Impressions: Land Rover Discovery Sport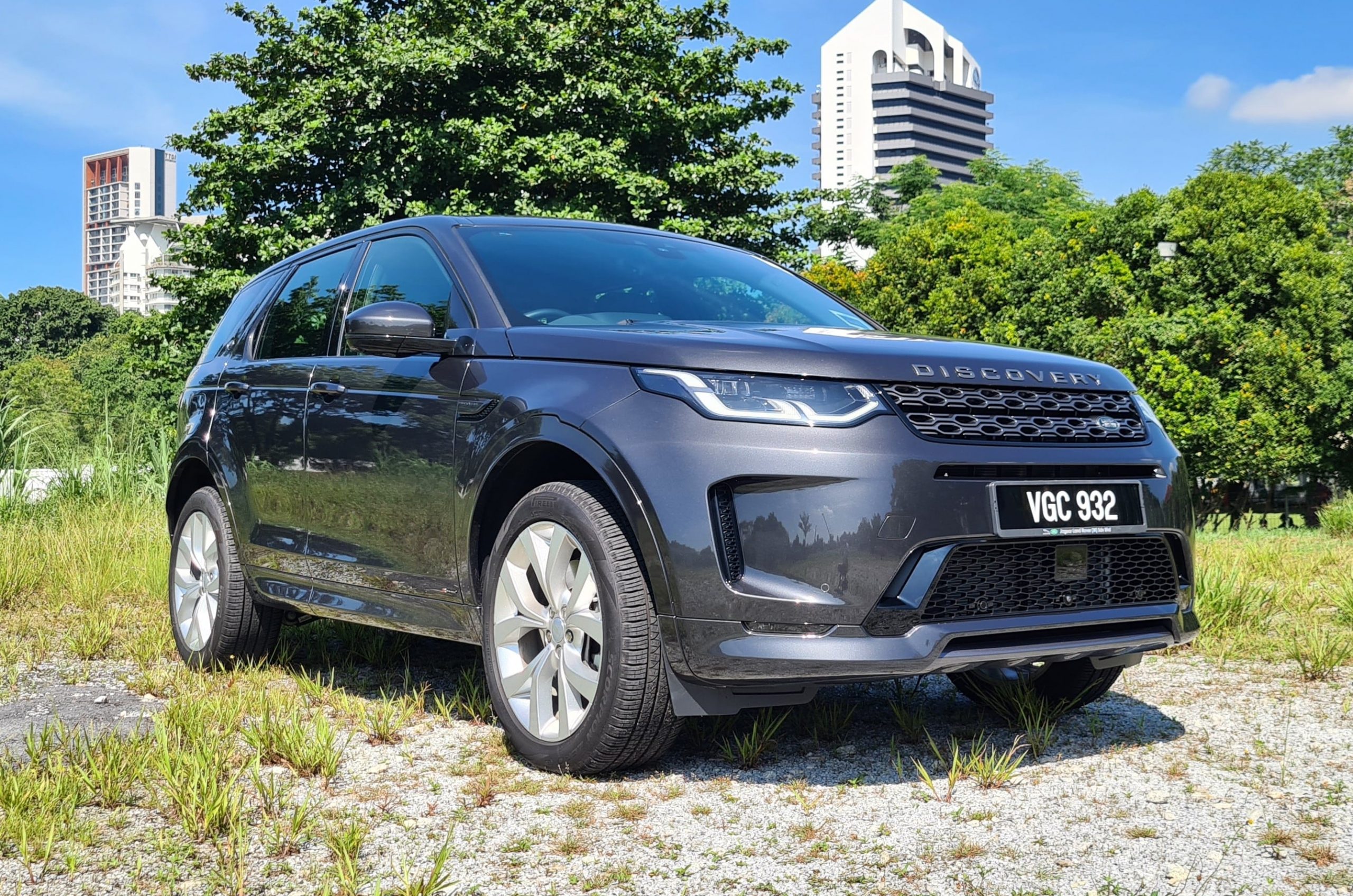 The Discovery Sport does make a compelling case for those in the market for a practical, premium SUV. 
"The Discovery…what?"
That was perhaps the most common question that was asked in regards to the Land Rover Discovery Sport I had on test this time round.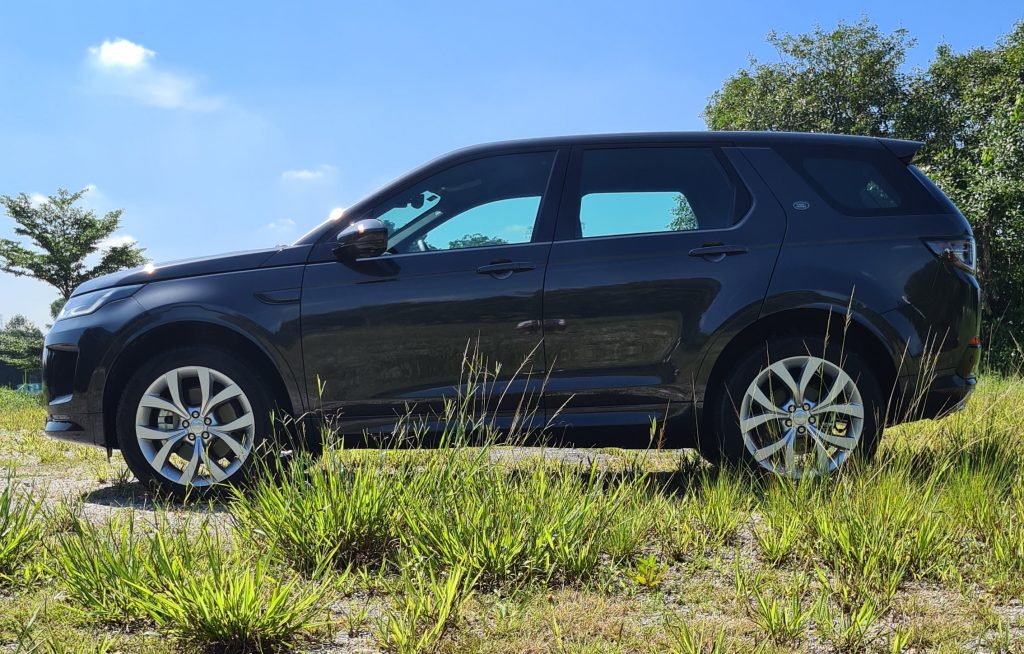 Though I can hardly blame anyone for prompting that remark, as there simply isn't that many of these around this part of the world. While it is wildly popular over in Europe and North America, it is perhaps a safe bet that most average Malaysians will still think that the only small Land Rover offered locally is the Range Rover Evoque.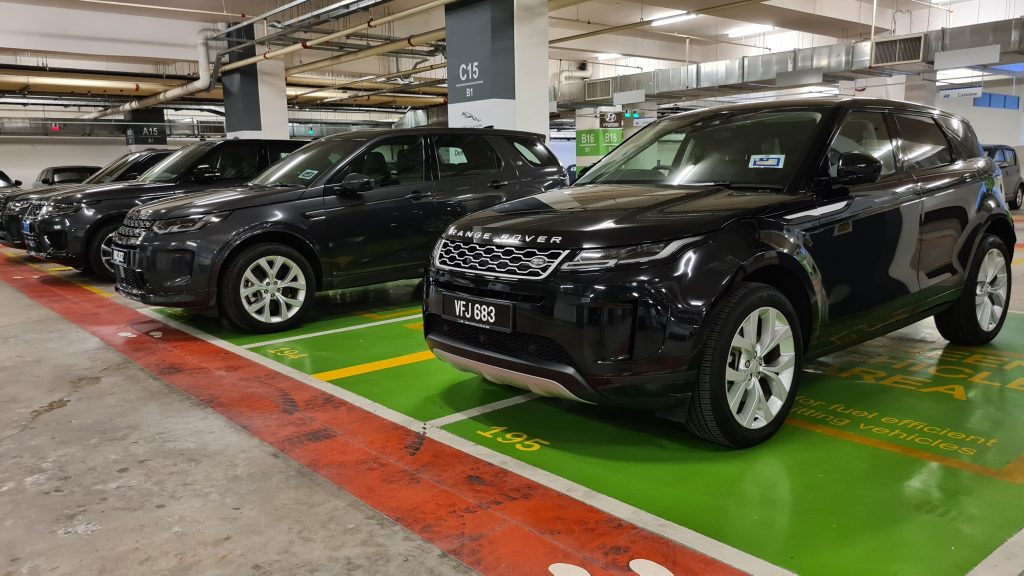 Such is probably the main reason therefore that many in the market for a premium SUV locally tend not to consider the Disco Sport, as they simply haven't heard of it. And even those who have might perhaps still not be rushing to buy this particular Land Rover, seeing as it costs about RM 30k – RM 70k dearer than its (locally-assembled) direct competitors in the form of the Mercedes-Benz GLC, BMW X3 and Volvo XC60.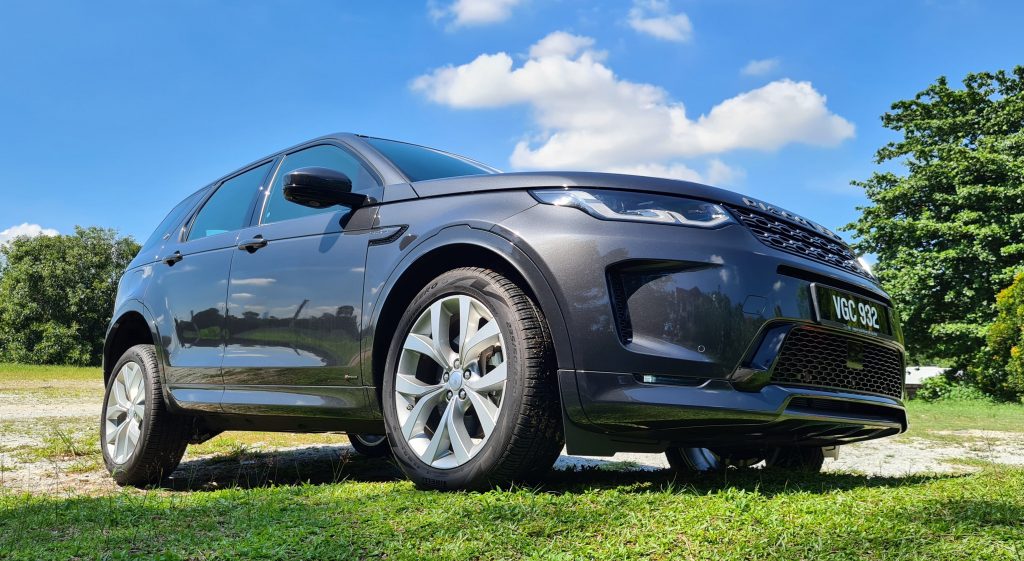 Despite all these factors working against it however, the conclusion that I have come to with the Discovery Sport is that it should definitely be on the list of anyone currently shopping for a car in this segment. That is because while it does have its little foibles, it nevertheless can be said to be one of the best in its class at totally fulfilling the brief of being a proper premium SUV. 
Kicking off with the Utility part of the SUV name first, the Disco Sport is not only slightly larger than its rivals, but it also handily can be optioned with two extra seats out back. The only one in its class to be available with what Land Rover describes as a 5+2 arrangement, this hence it gives an edge in the practicality department over its purely 5-seater alternatives.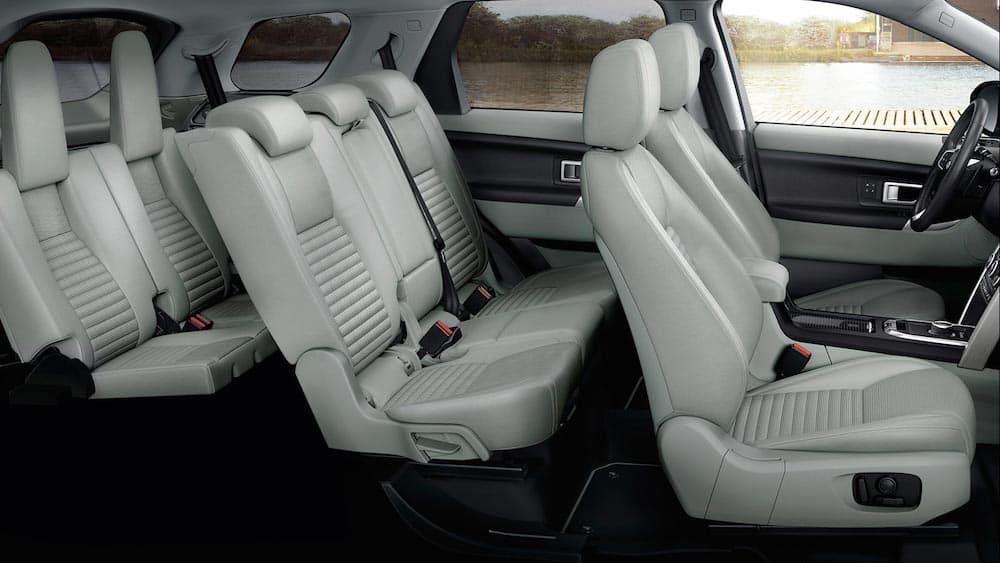 Unfortunately though, the test car that I was bombing around in was only the 5-seater variant. So I didn't really have the opportunity to put it to the test. What I did manage to properly test during my time with the Disco Sport though was the S part in SUV.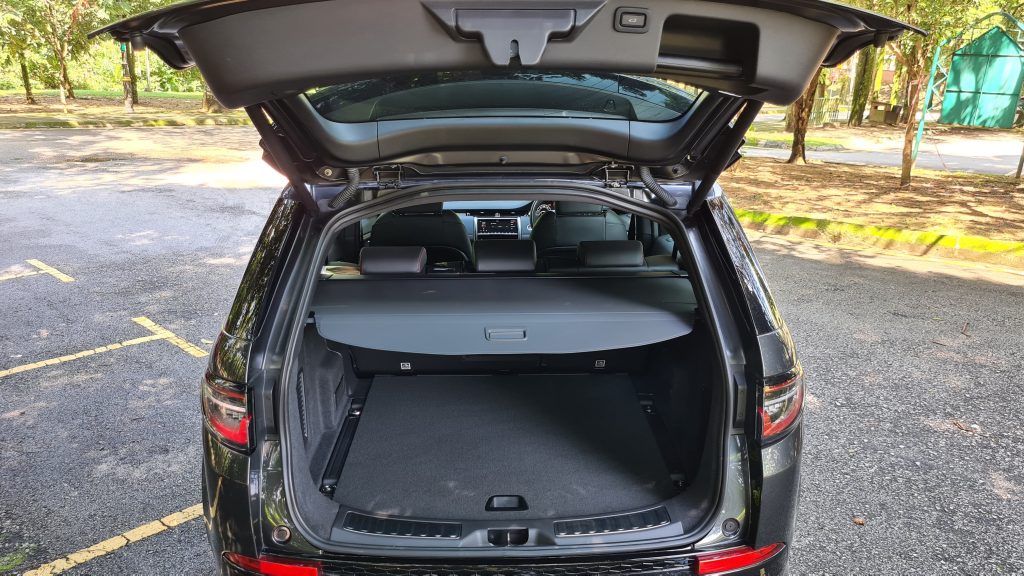 The S being discussed here however doesn't stand for the usual Sport — we'll get to that part later — but instead more on Safety, Security and Strength. This is simply due to the fact that despite the many photos of the Disco Sport basking in the glorious sunshine seen throughout this piece, the heavens were actually open for the majority of my time with this Land Rover.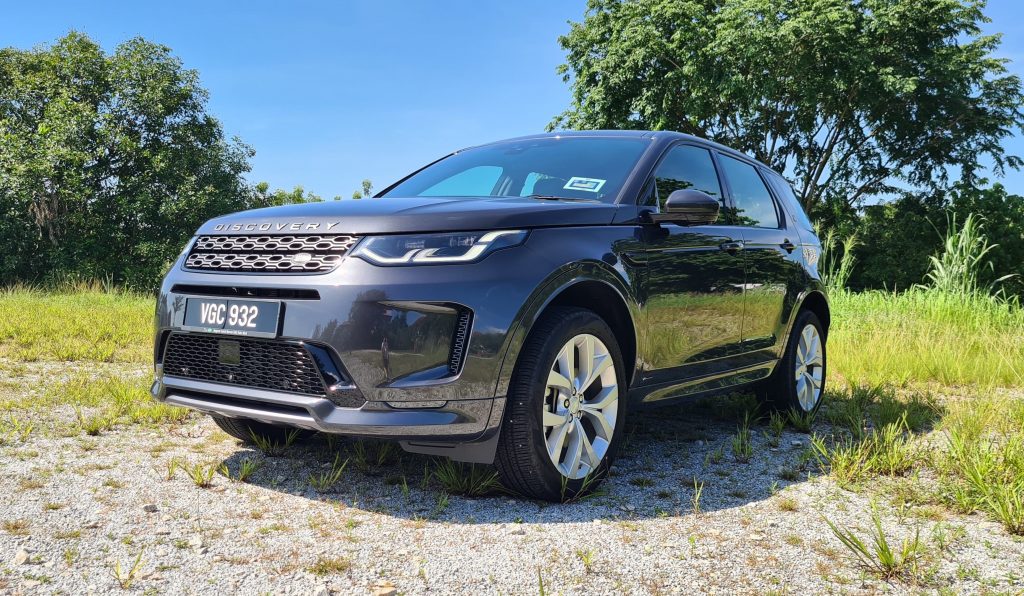 Navigating through a torrential downpour and the awful flooded (and congested) roads around PJ and KL is perhaps up there as the worst driving ordeals one could foreseeably ever experience in Malaysia. But not if you're in a Discovery Sport though, as you simply put the Terrain Response 2 in Auto and just drive on as if it was a perfectly clear day.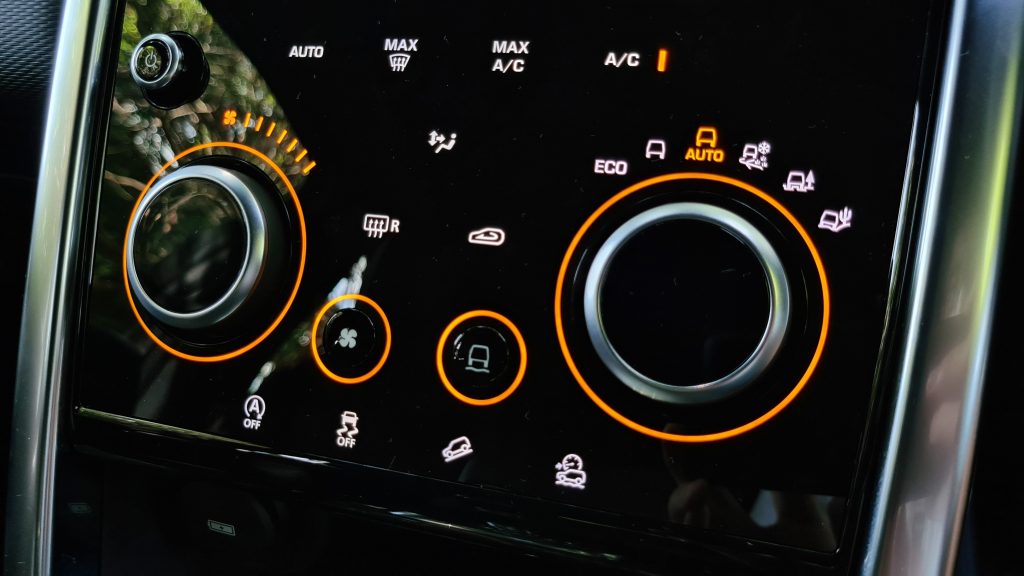 It is surprisingly somewhat hard to put into words exactly how confident I felt behind the wheel of the Discovery Sport during these biblically terrible conditions. Suffice to say however is that while other SUVs and pickup trucks were moving aside and slowing down, the reassuring Landy never did once skipped a beat even when it was absolutely chucking it down outside, and I simply just continued on wafting relaxedly along the increasingly wet and wild roads. 
And just touching a bit more on the wafting relaxedly bit, this is also helped a lot by the Disco Sport retaining that signature Land Rover commanding driving position. Despite not being that much taller than its rivals, that captain-of-the-universe sensation (that all buyers of these cars are looking for) is much more front and centre in this high-riding British SUV as compared to its contemporary counterparts with their more car-like cocoon cockpits.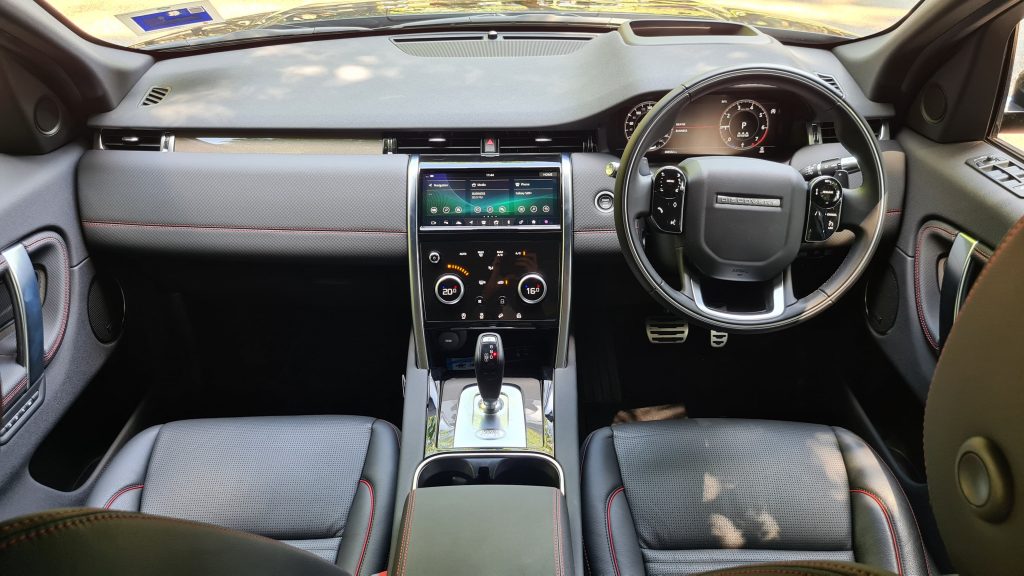 Now getting back to the subject of the S in SUV standing for Sport meanwhile, the Discovery Sport does fare quite well in this department too. While it could perhaps be said that it sounds like a diesel at times, the 2.0-litre Ingenium petrol four-pot under the hood also packs diesel-like quantities of oomph, which is more than capable of propelling this 1.8-tonne SUV at quite a fair lick when poked. 
Poking it further still round some curves further confirms that the Disco Sport is surprisingly spritely, for what it is anyway. Its four wheel drive system (with active torque vectoring) and supple suspension setup keeps everything in check when hustling down some more challenging stretches of twisty tarmac, while an incredibly tight turning circle makes this large Landy way more nimble and agile than its looks might initially have lead one to believe.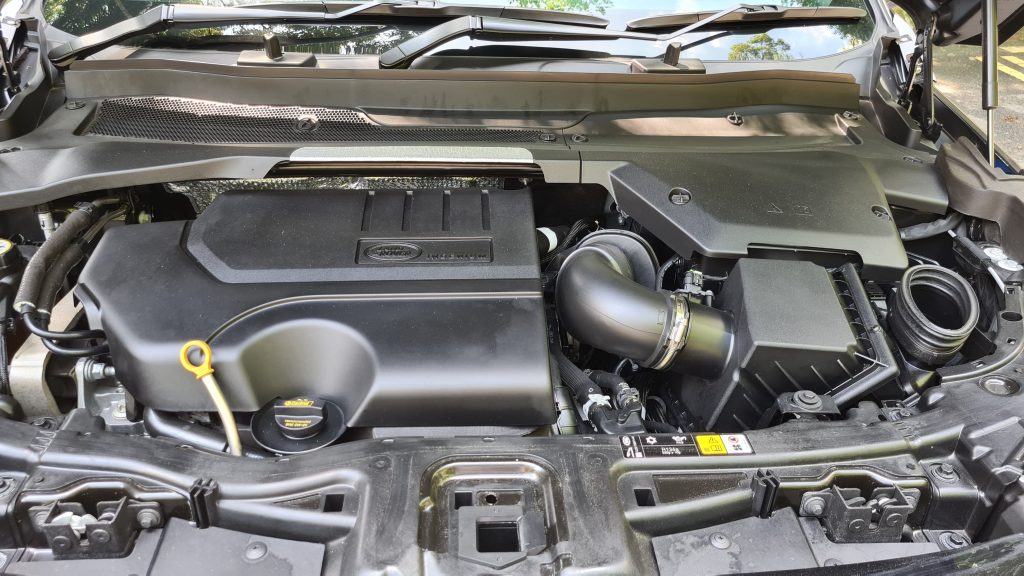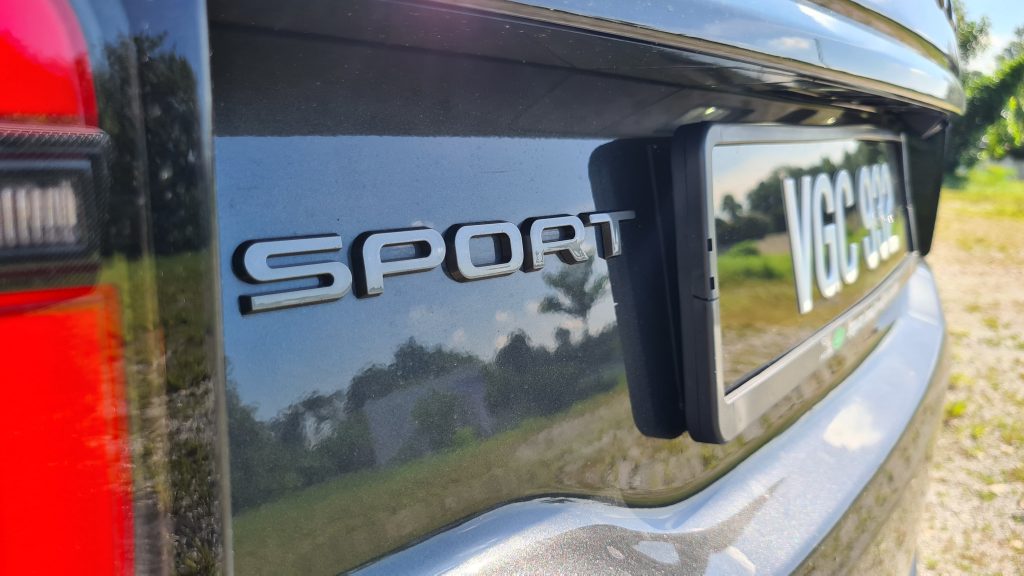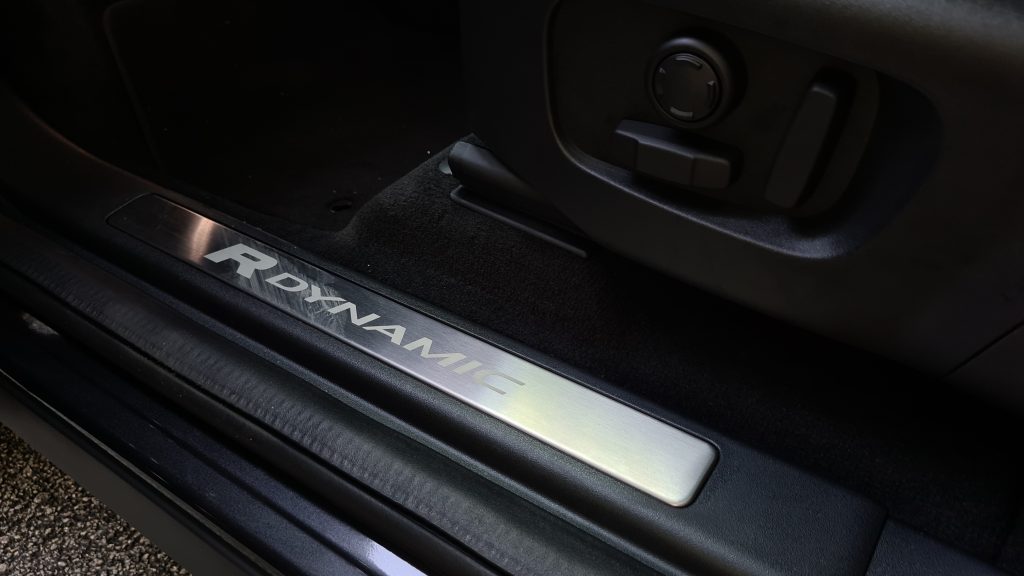 There is actually another S that fits the bill with the Disco Sport too, and that is the fact that this Land Rover just feels more Special than its more commonplace counterparts. This is definitely not a car that will be seeing coming the other way all that often over here after all, and its large looming presence certainly adds to the special-ness of this SUV. 
Large and looming it may be too, but the handsome Discovery Sport has a refined (and slightly racy) elegance to it all too. Particularly in this sole R-Dynamic trim available over here, which brings with it slick 20-inch alloy wheels, as well as sportier front and rear bumpers that complement the sharp LED headlight and taillight signatures.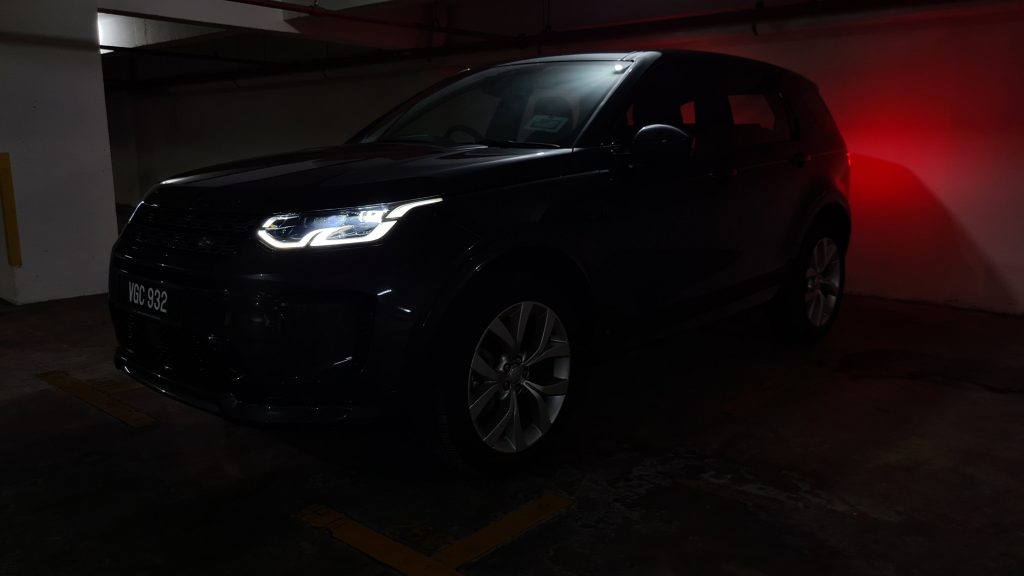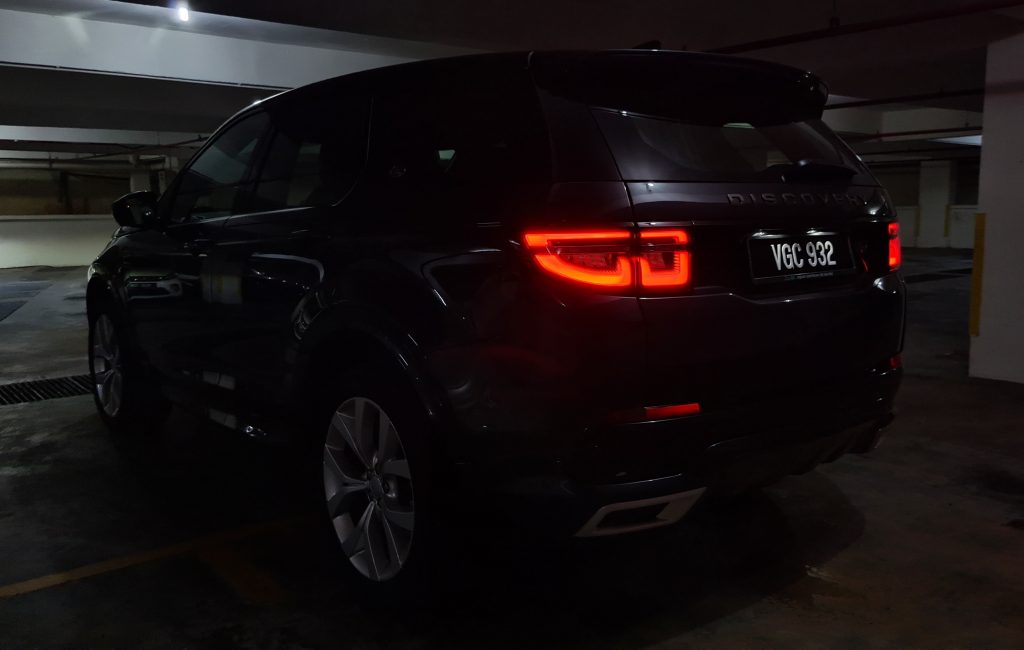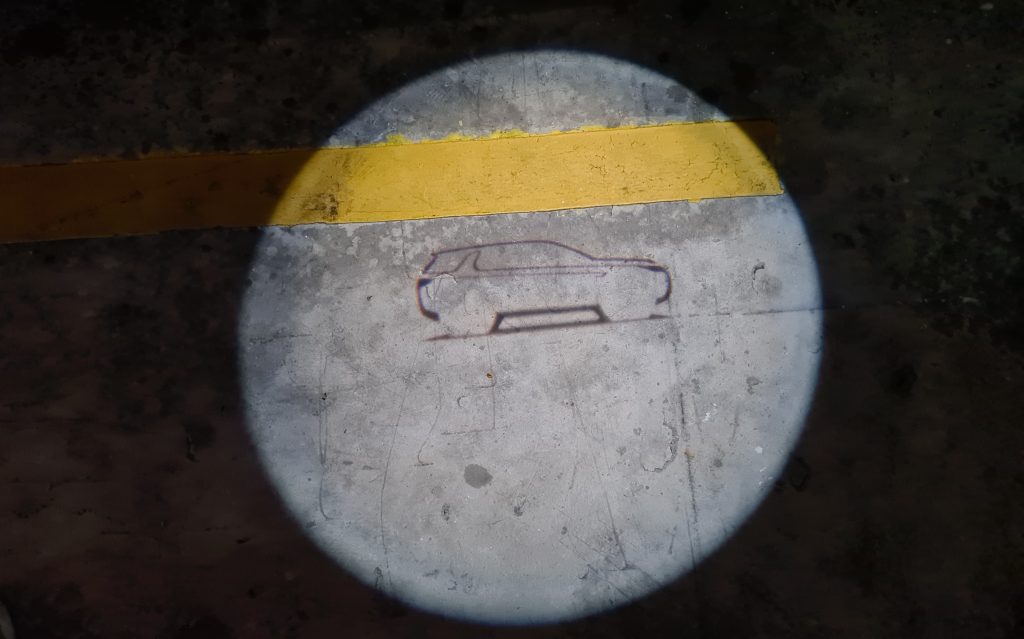 Moving on inside meanwhile, the leather-lined cabin of the Discovery Sport is to be considered one of its strong suits as well. Gripping the beautiful multi-function steering wheel while looking ahead at the crisp 12.3-inch digital drivers display as crystal clear sound streams gently from the Meridian audio system, it is hard to definitively say that being in the Disco Sport is a much better place to be than its competent contemporary counterparts, but it does feel like a more special place.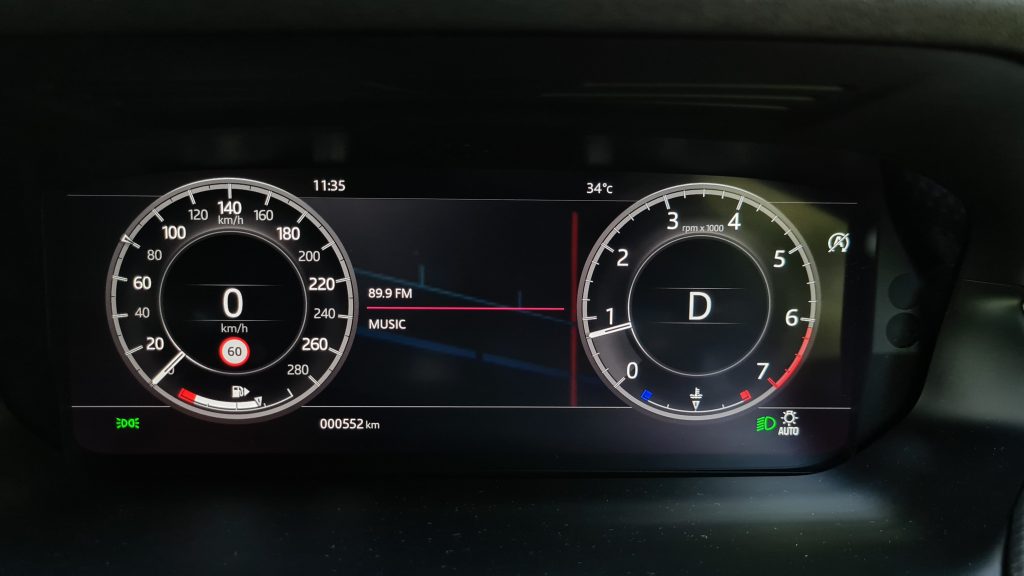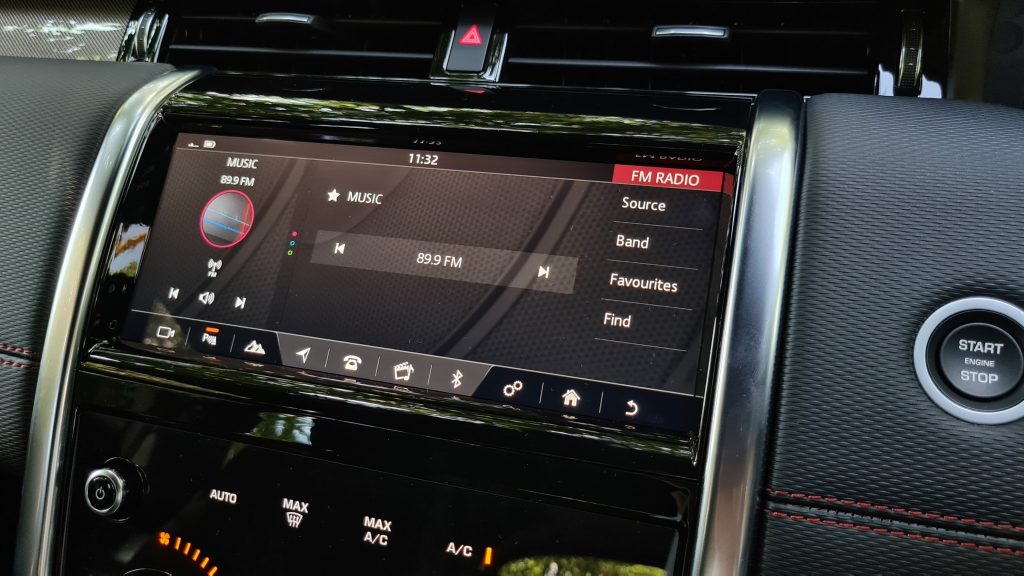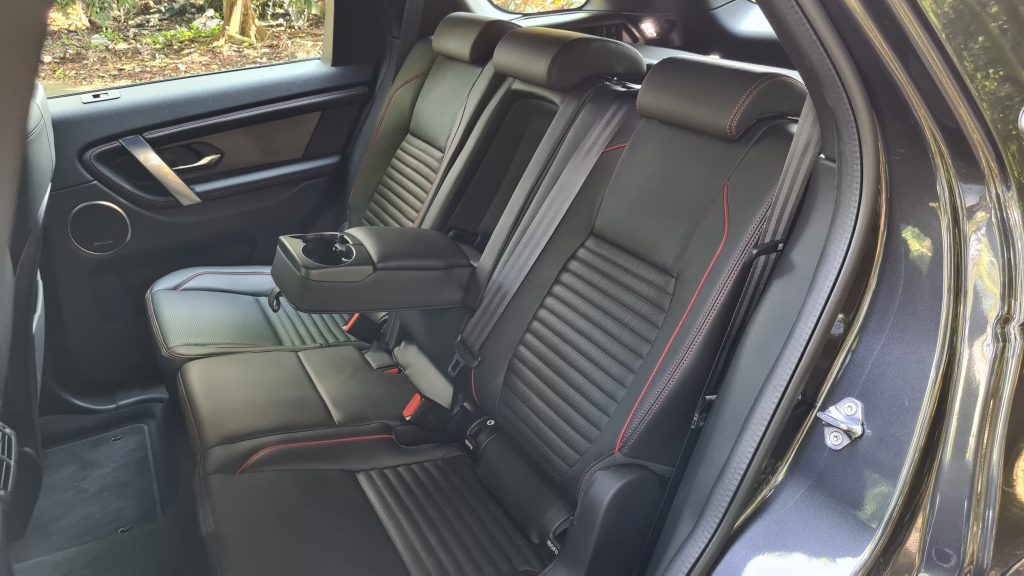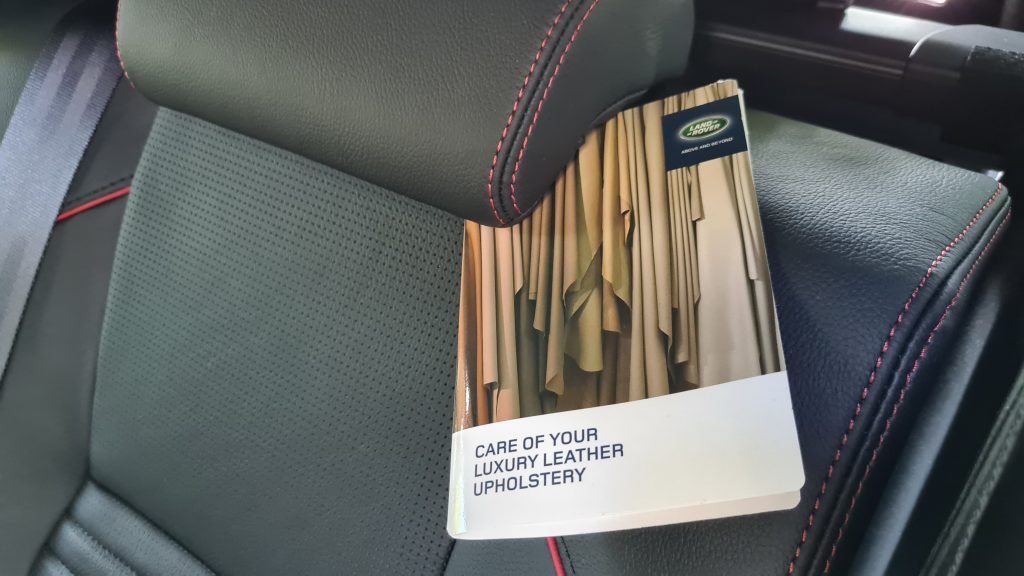 The word special though does have a double meaning, and it is this second definition of the word that would probably be aptly used to describe the Touch Pro 10.25-inch infotainment system on the Disco Sport. To put it in gently, it is hardly the best in the business. 
On the face of it, it is an adequate system with fantastically stylish graphics and some cool off-roady tech built in, like the Wade Sensing and ClearSight Ground View system for instance. It is however not the most responsive and/or intuitive to use on a daily basis as compared to some of its rivals, and I've had managed to make it fritz out on more than one occasion.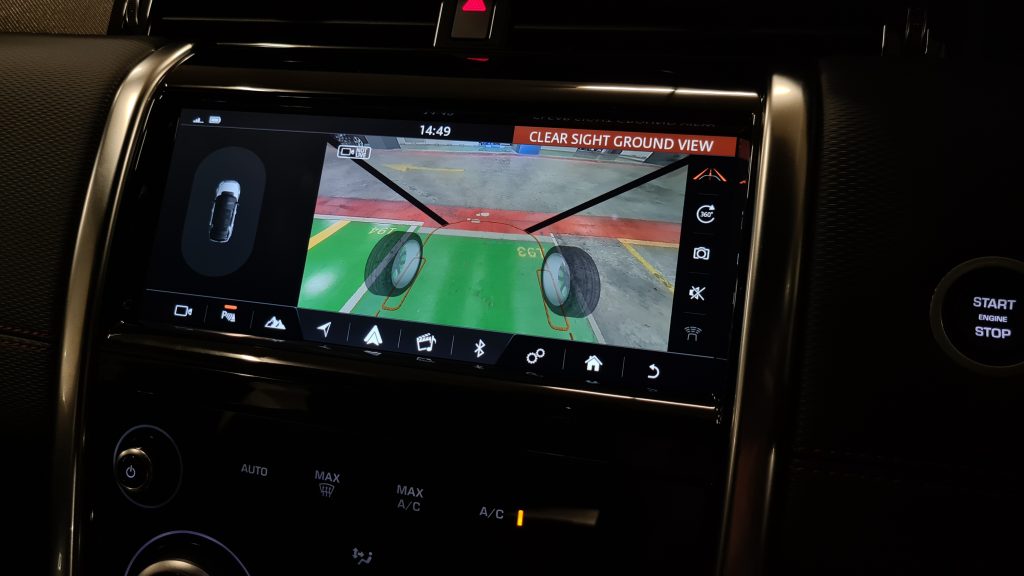 In rounding off the minor annoyances I have with the Disco Sport, the 9-speed ZF automatic transmission was a tad jittery at times. Though this could be down to the fact that the one I had on test basically had delivery milage on it, and perhaps hasn't been run in properly yet.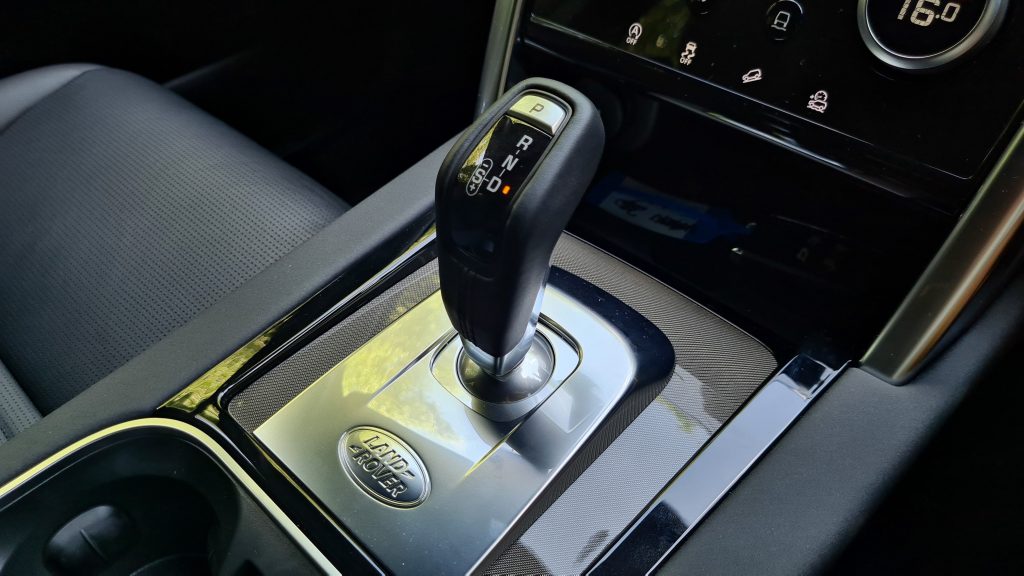 So in summary then, the Discovery Sport is definitely worth checking out for anyone in the market for a premium mid-sized SUV. Sure it may be a cost significantly more than its locally-assembled alternatives, but for a car that makes one feel both safe and special when behind the wheel, it might just be worth that extra chunk of change.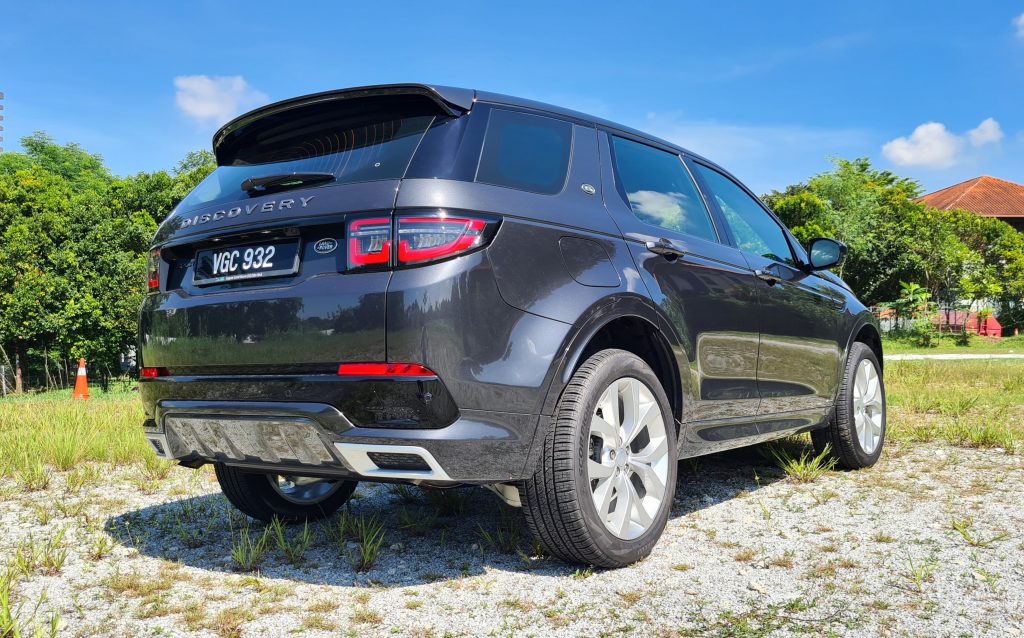 Odds & Ends
For such a big car, the tiny 360º camera view in the infotainment system does make parking a lot harder than it should be. Auto dipping mirrors however do help somewhat in this situation.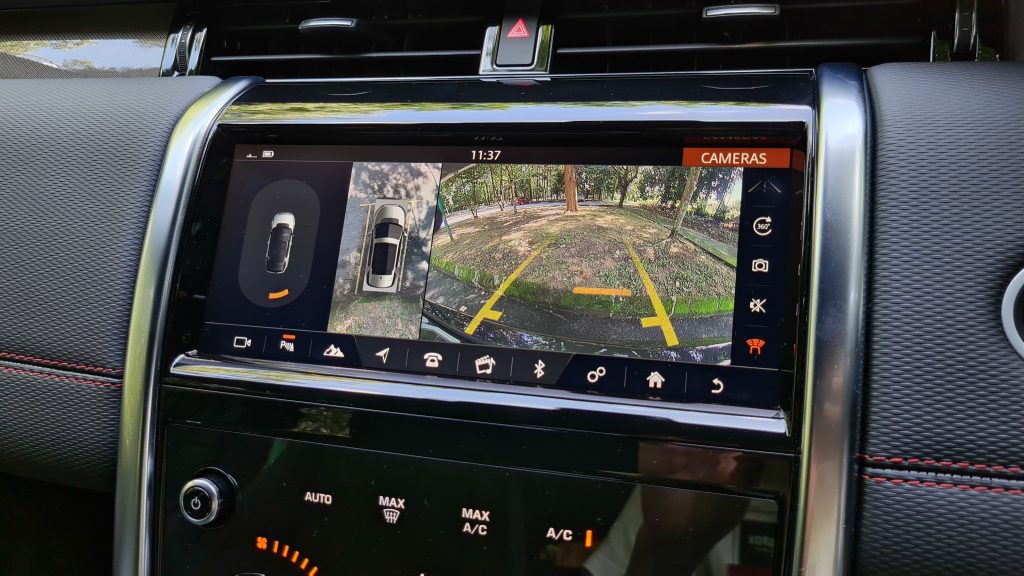 There is a special button on the key fob that operates the lights independently, which is fantastically useful for when finding the car in a busy car park.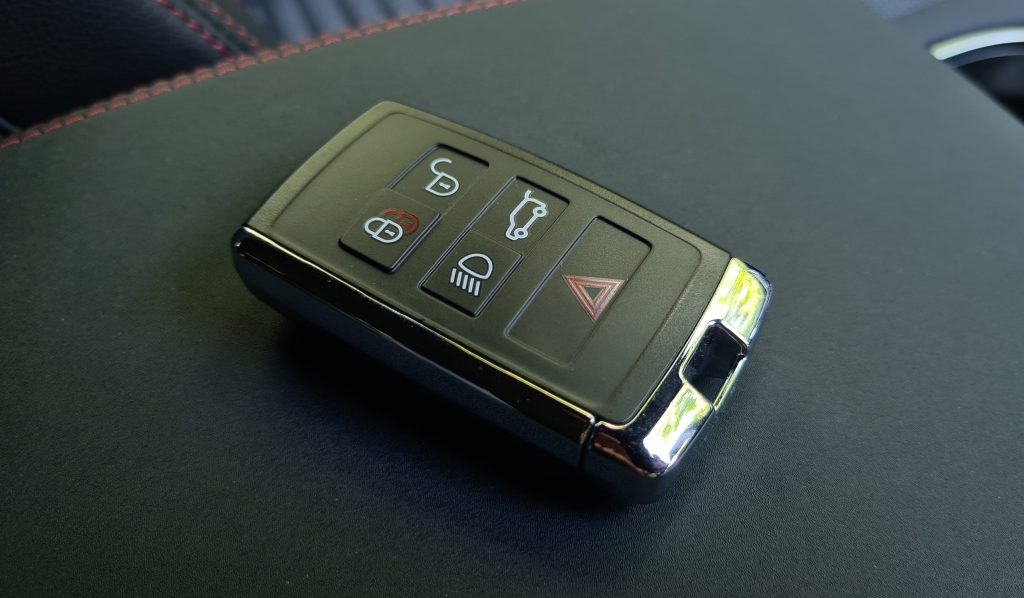 While the carbon fibre trimmings within the interior of the R-Dynamic spec car is a nice sporty touch, it does seem somewhat out of place in a Land Rover. Even on one with Sport within its name.

 
The dual-zone climate control can be set to as low as a frigid 16 ºC, which is perfect for the sweltering Malaysian heat. There is also a strong heater too, which was perfect for when it was absolutely pissing it down with rain.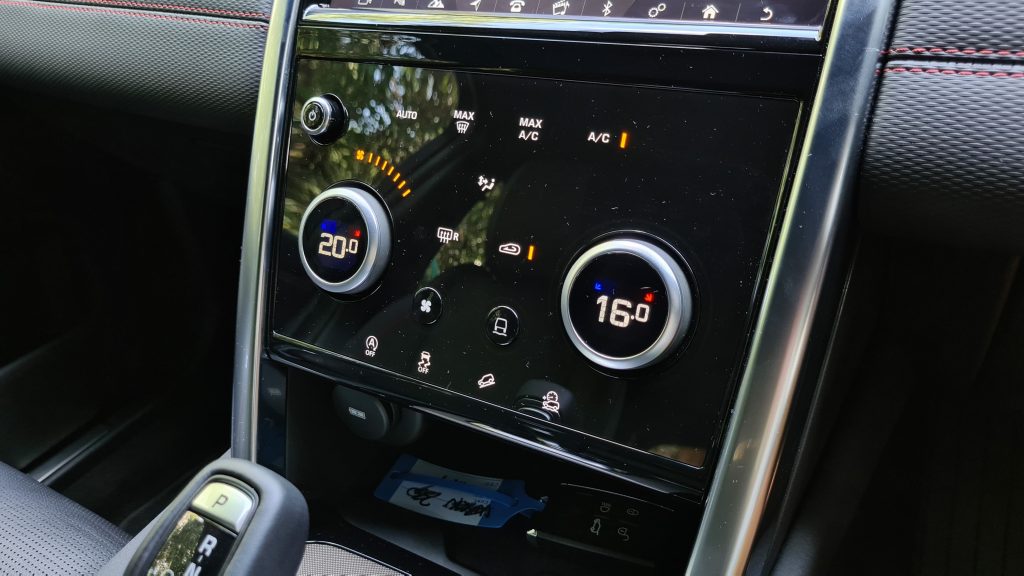 Android Auto and Apple CarPlay connectivity comes standard with the Disco Sport, but the port to connect the phone with lies within the cubby hole of the centre console armrest. A tidy solution to keep the phone hidden away while driving, but not the most convenient when wanting to plug it in and play upon immediately getting into the car.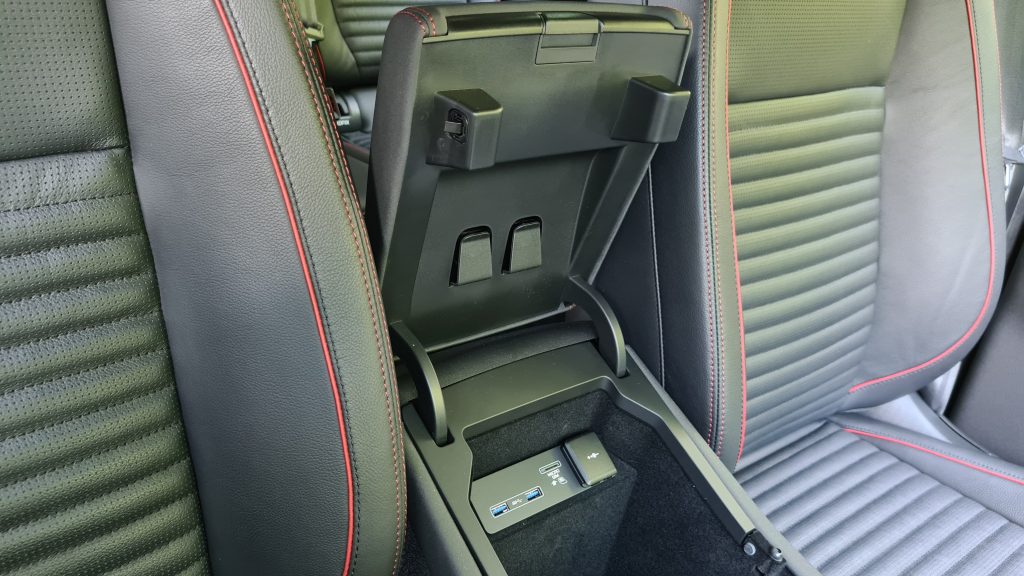 Land Rover's penchant of putting the window switches right on the tops of the door sill does take a while to get used too, and it does get rather wet there when winding down the windows in the rain.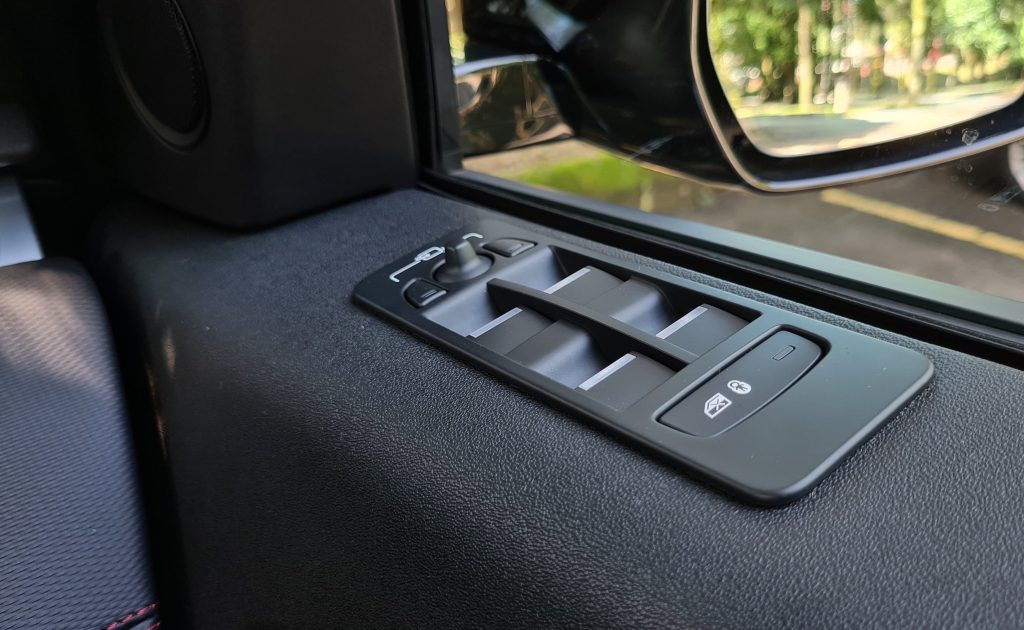 Land Rover Discovery Sport R-Dynamic Technical Specifications
Engine: Ingenium turbocharged four-cylinder petrol
Displacement: 1,997 cc
Transmission: 9-speed automatic
Max Power: 200 PS @ 5,500 rpm
Max Torque: 320 Nm @ 1,250 – 4,500 rpm
0-100 km/h: 9.0 seconds
Top Speed: 207 km/h
Price: RM 370,325 (inclusive of SST exemption)