Automotive
News
Next Gen Toyota Land Cruiser Spied With A Huge Front Grille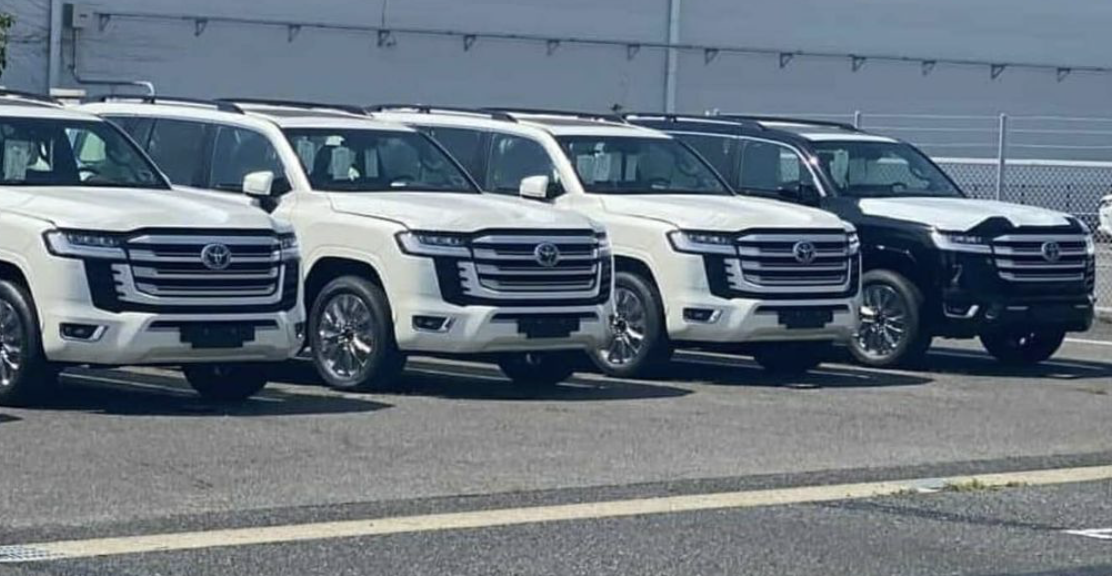 The next iteration of Toyota Land Cruiser looks to now be even more imposing than the last. 
While it is certainly not a very big secret that Toyota is working on a new Land Cruiser to replace its decade-old predecessor, what is however bigger news that surfaced recently is the story about this next iteration of this Japanese go-anywhere luxury SUV having sported a rather huge front grille. 
Aside from that gigantic satin chrome front grille, the leaked images of this next-gen Land Cruiser has showed too that this all-new Toyota SUV gains a rather over-styled black-painted U-shaped front air intake. Running along the bottom half of the grille connecting the slightly slimmer LED headlights than on its predecessor, this most-likely functional design detail has done double duty here by serving to further accentuate the already imposing front fascia of this Japanese off-roader.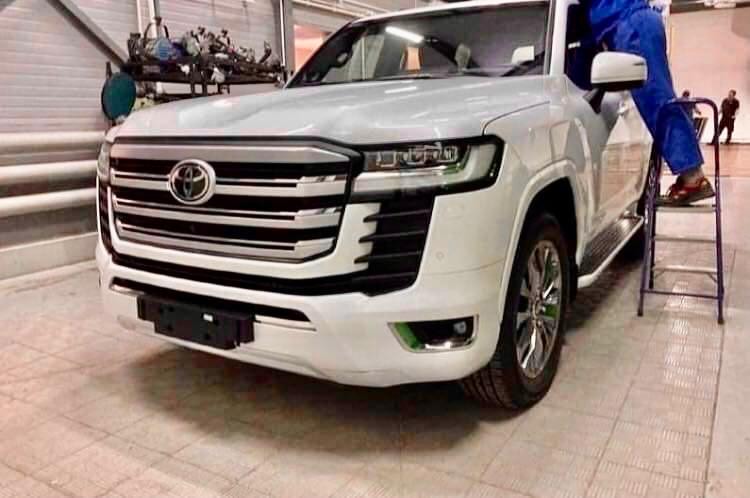 On the topic of imposing, this once-blocky Land Cruiser has nevertheless seemed to have softened around the edges a bit from its prior iteration. While not completely round-ified like the current Range Rover, this all-new Toyota does however sport a slightly curvier (and more cohesive) exterior aesthetic, courtesy of slimmer bumpers up front and round the back, as well as a shapelier wheel arch haunches down the side.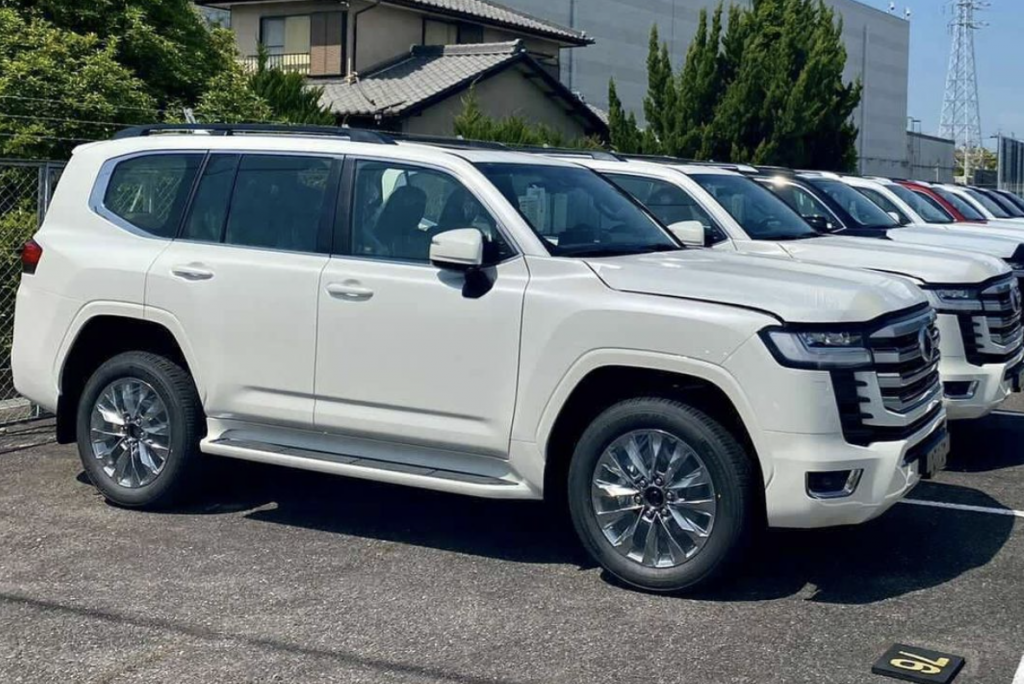 To those who love straight edges on their Land Cruisers though, there are still some of those lines left with the new chunky LED taillights and a more angular greenhouse area that is reminiscent to the one seen on the Prado. Other exterior changes made to this all-new Toyota SUV over the old one includes the moving of the wing mirrors from the A-pillar to further down on the door.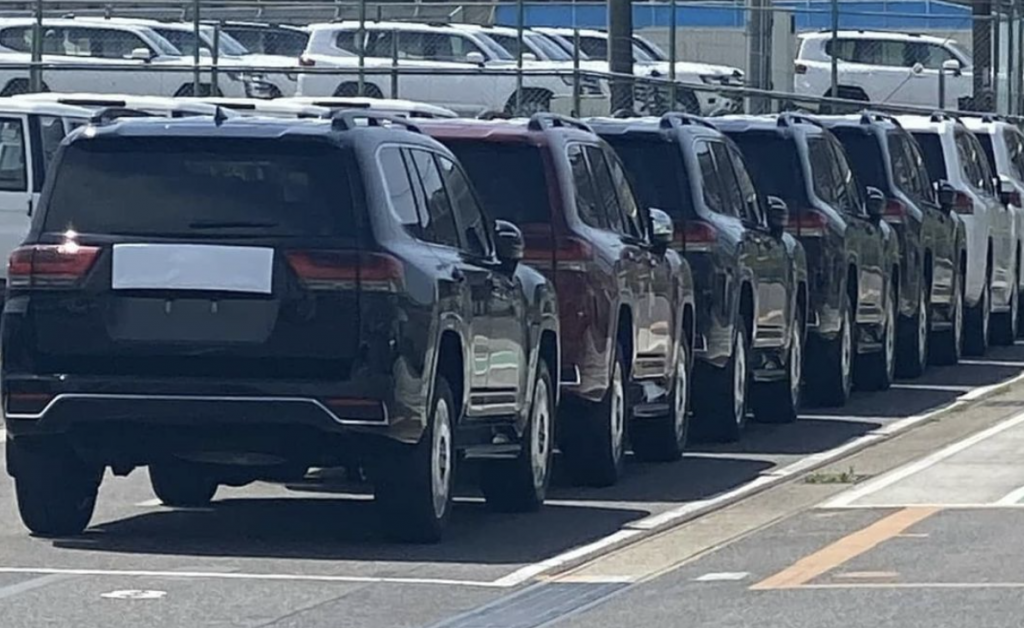 Now moving on inside the new Land Cruiser, this new Toyota gains a completely new dashboard layout with a new upright central stack design featuring horizontal central air vents, a large floating central touch screen and a wide array of buttons and toggles to control the HVAC, infotainment and off-road modes. A new multi-function leather-wrapped steering wheel and a large screen in between the twin analogue dials in the instrument has be observed too from the spy-shots, but a fully digital version of it is still no where to be found yet.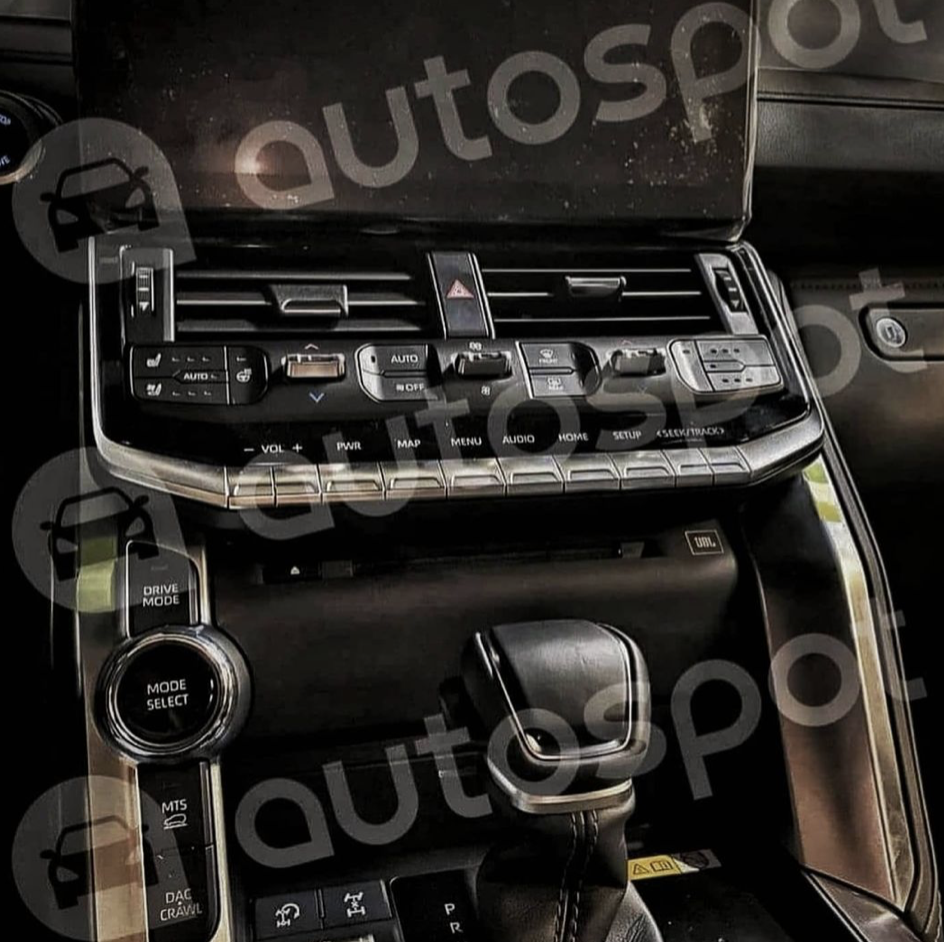 As for further details regarding the mechanicals of this next-gen Land Cruiser, official information is thin on the ground at present. Going by unofficial intel though, this new Toyota is expected to feature a twin-turbocharged 3.5 litre V6 (with perhaps even hybrid assistance) and a 3.3 litre V6 turbodiesel when it launches sometime in the next couple of months.