Automotive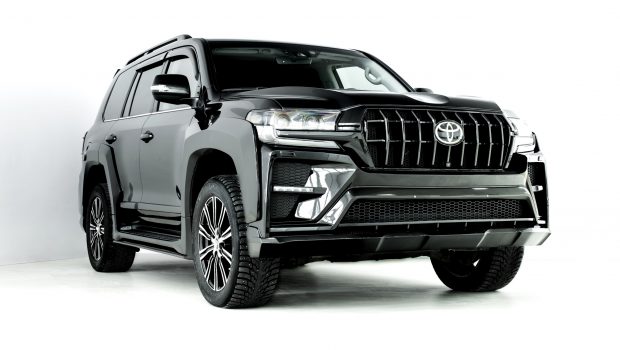 Published on July 31st, 2020 | by Joshua Chin
0
New Bodykit Available to Bling Up Your Land Cruiser
SCL Global, a Russian bodykit manufacturer has created this Hakama kit to make the already tough Land Cruiser look even tougher. 
Believe it or not, the newest generation Toyota Land Cruiser, known internally as the 200 series, has been on sale for 13 years already. Bar a few minor facelifts, this shape of this current Japanese off-roader has barely changed since it went on sale in 2007.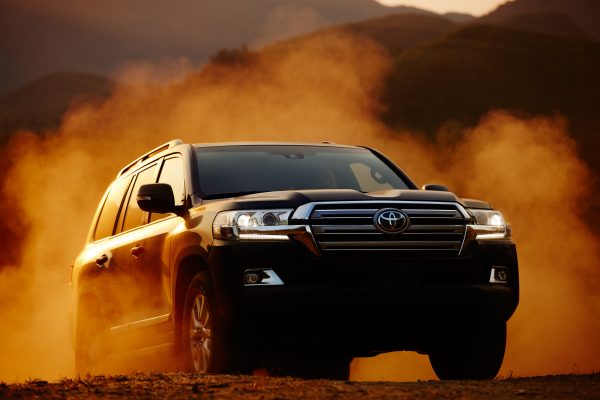 But somehow, the styling that has barely changed in all those years is also one of the selling points of this legendary off-roading name. The discrete, inoffensive styling is what draws most people to this 4×4 as most Land Cruiser buyers who want a competent SUV without the brashness offered by all the other brands. 
For those who want the go-anywhere capability and bulletproof of a Land Cruiser but want a bit more style and luxury, there is always its upmarket Lexus LX cousin. However, if you are in the camp who can't stand the new grille on the latest generation of Lexus front ends, the LX included, there might be a solution to your Land Cruiser problems.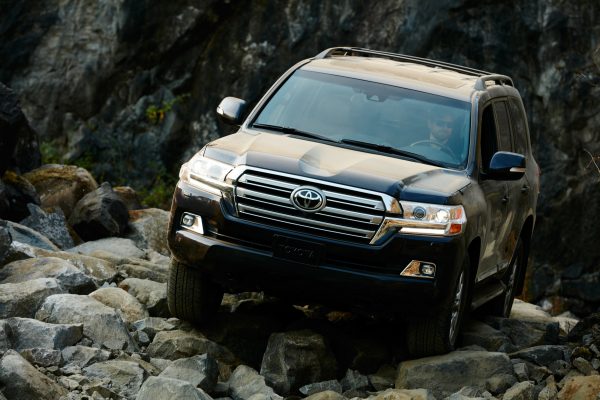 And that solution comes from a Russian based bodykit manufacturing outfit called SCL Global Concept. 
As per their website, SCL Global Concept touts themselves as 'one of the world's leading companies in the field of restyling (tuning) of premium and luxury cars'. 
This Russian tuning outfit has just launched a new bodykit for the 200 series Toyota Land Cruiser called the Hakama. Judging by the other kits for other cars on offer by SCL, this kit is one of the more sensible looking ones.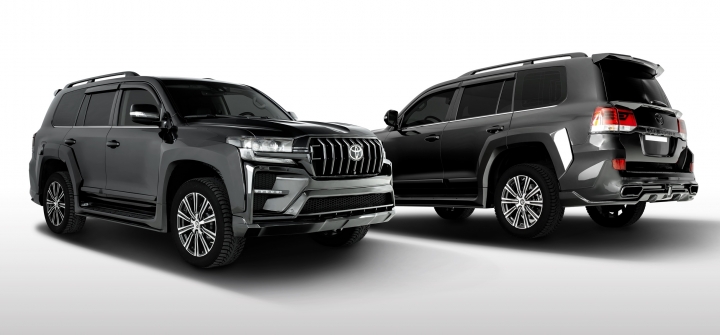 This Hakama kit includes a new sharply creased bonnet, new front and rear bumpers, massively flared wheel arch extensions, deep side skirts, upper and lower trunk lid spoilers and a new gloss black radiator grille with vertical bars; replacing the horizontal bars on the standard Land Cruiser.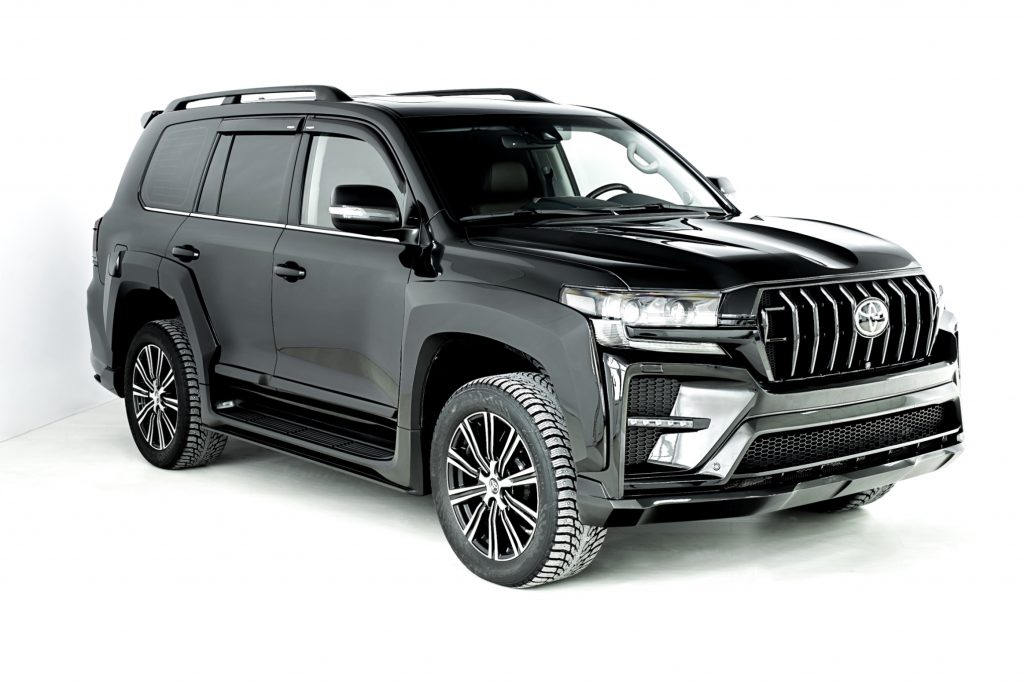 All parts for the Hakama bodykit is made from ultra-high-temperature fibreglass and weighs about the same as the original parts. To install, SCL claims that no modifications are required to be done on the vehicle as 'main body parts are installed in the regular places'. This also means that this kit is not merely bolt-ons onto the existing panels, but instead replacing them entirely, which is nice because it means that the Land Cruiser can be returned to stock if and when it is required.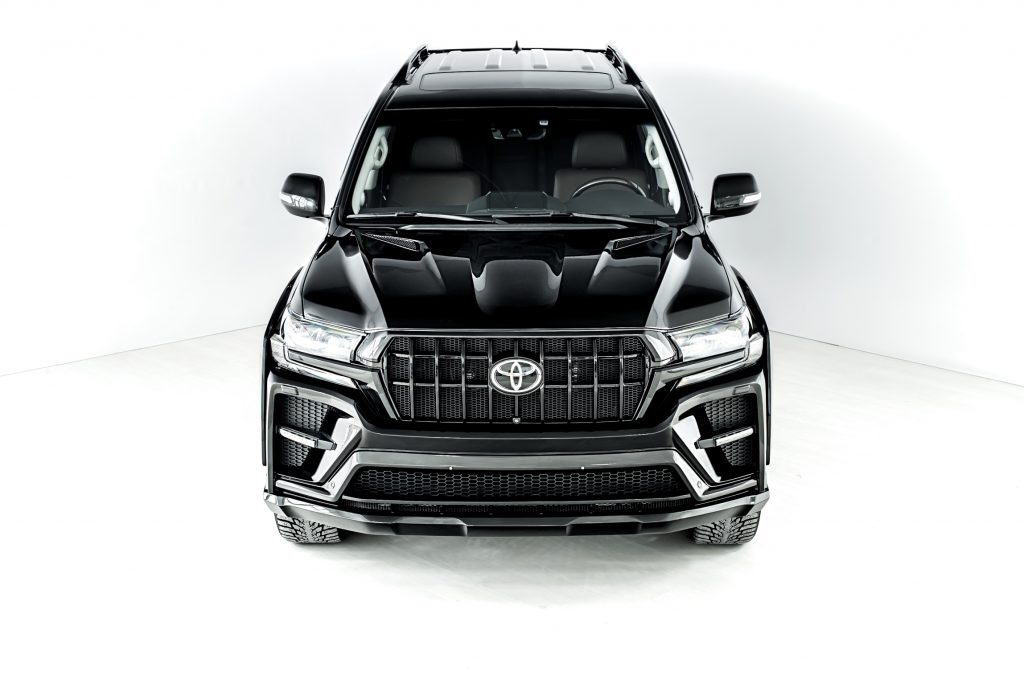 Prices of the Hakama kit on their website are subject to enquiry. But as it is a fibreglass kit from Russia, the prices shouldn't be exorbitant. Parts can also be bought as a whole kit or individually.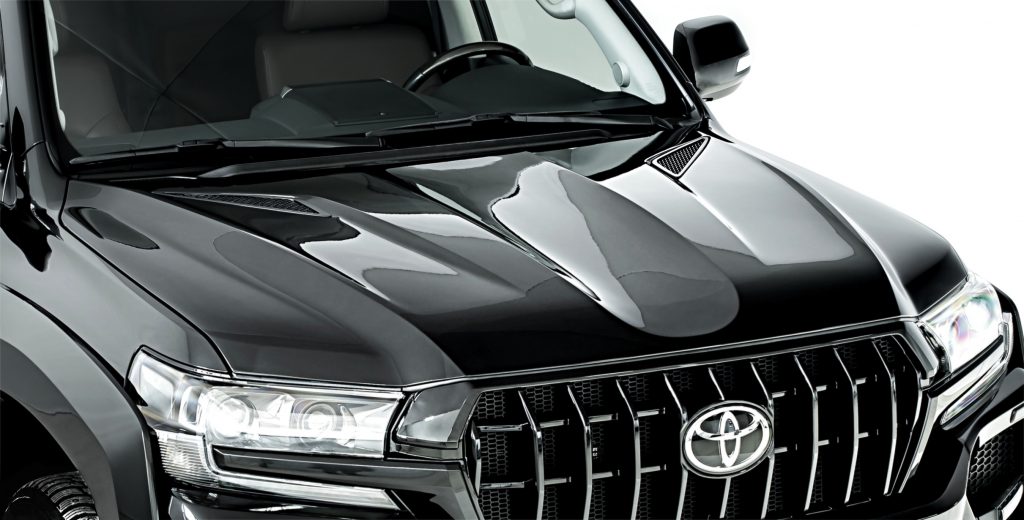 They do have an eBay listing for the kit too, and based on their eBay listing, the entire Hakama kit was on sale for $10,000 (RM 42,000). Happily though there is a promotion going on at time of writing, so this kit can be yours for only $6,000 (RM 25,400). Shipping however from the Russian Federation to Malaysia is an eye-watering $2,150 (RM 9,000).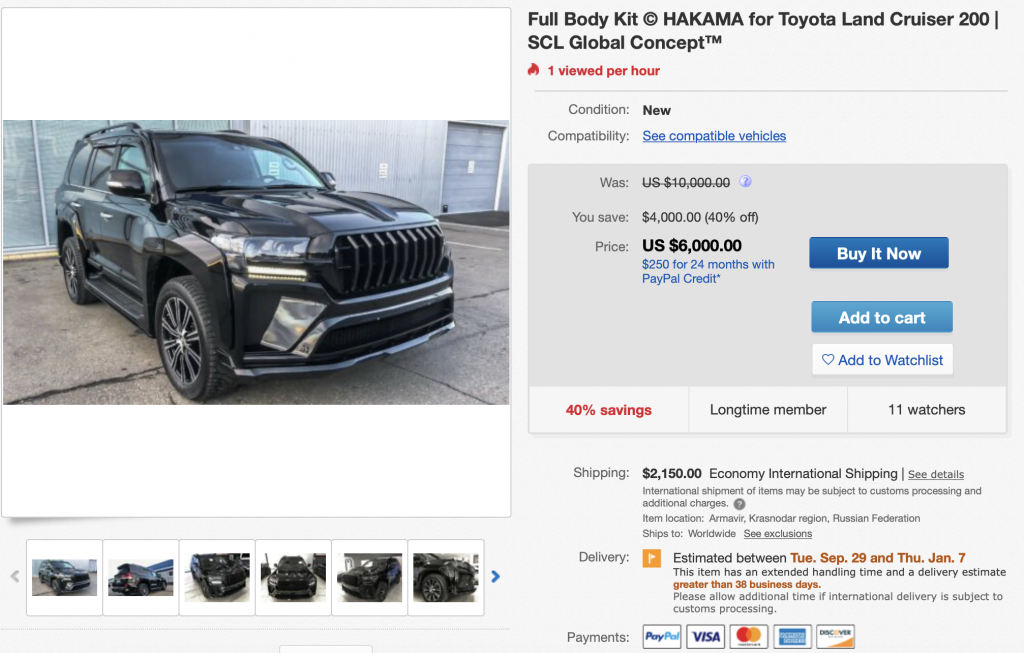 To anyone who wants to bling up their stately Land Cruiser with some fibreglass accessories, this may be the thing for you.