Automotive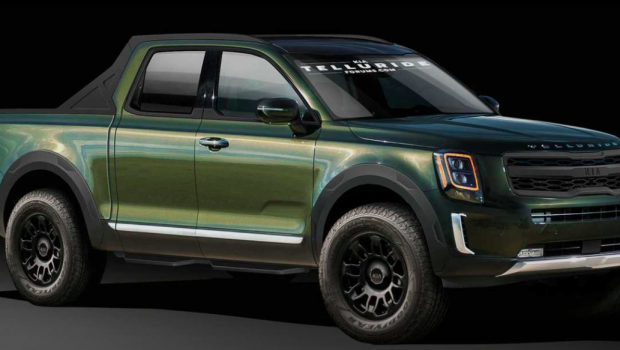 Published on July 29th, 2019 | by Hammer
0
Kia Telluride Pickup Truck Might Be A Reality
Kia Motors are known for pushing the segment boundaries for market dominance. Now comes this concept pickup truck that could actually see full production very soon.
Kia Motors America (KMA) unveiled a cutting-edge vision for a full-size SUV at the 2016 North American International Auto Show (NAIAS). Called the 'Telluride', it was a striking three-row, seven-passenger, luxury SUV concept that featured a modern and upright shape, muscular stance, and state-of-the-art technology to care for its occupants.
Purely conceptual, the Kia Telluride was based on an existing platform and reveals the brand's interest in potentially offering a premium SUV positioned above the current hot-selling Sorento 3-row SUV.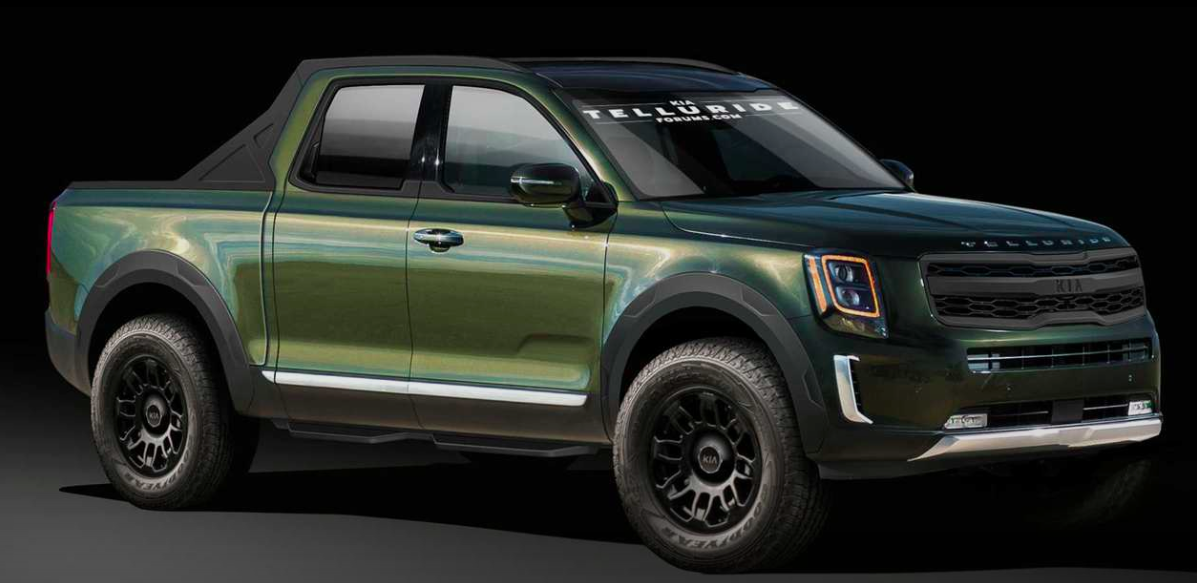 Now, with the same platform, Kia is able to produce this compact large pickup truck for the North American market, which could also see interest in Asia as we have seen with the Ford Raptor.
At 70.9-inches tall, 79.1-inches wide and 196.9-inches long, the Telluride SUV is 4.4-inches taller, 4.7-inches wider, and a sizable 9.5-inches longer than the current Sorento.
Underpinning the Telluride is a modified Sorento chassis with a wheelbase stretched 11.9 inches to 121.3 inches, giving Telluride a dominating presence. It's modern and muscular appearance is accentuated by flared fenders stretching around massive 22-inch five-spoke wheels.
The Telluride's front fascia incorporates a much larger version of Kia's signature tiger nose grille, and its menacing face brings an attitude all its own with recessed quad-LED headlamps, pronounced horizontal LED indicator lights, and an aggressive polished-metal skid plate below the bumper. In the rear, thin vertical taillights align with the modern design language of the SUV, while consistent styling cues across the front and rear door handles, hood scoops and dual exhaust tips enhance the vehicle's solid appearance.