Automotive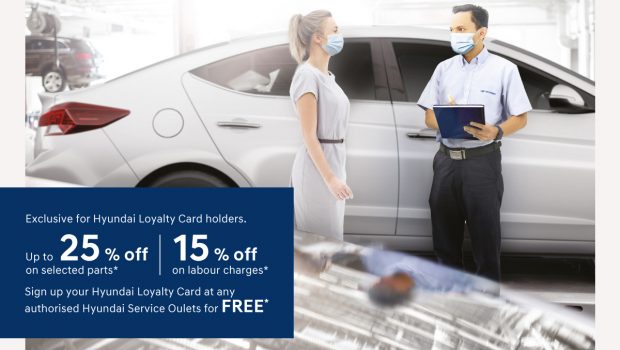 Published on June 4th, 2021 | by Joshua Chin
0
Hyundai Malaysia Kicks Off Mid-Year Service Campaign
Additional discounts on parts and labour are also on offer to Hyundai Loyalty Card holders. 
Despite the nationwide lockdown that is still currently ongoing, your pride and joy that may not have seen proper use in recent time will nevertheless still need regular maintenance. And if it just so happens to be a Hyundai, then perhaps consider taking advantage of Hyundai-Sime Darby Motor's (HSDM) recently launched mid-year service campaign. 
A campaign that began on Just 1st and will run till the 31st of July, customers who send their Hyundais back to any authorised service centre are entitled to discounts of 10% on labour and 15% on selected parts. These parts that are entitled to the discounts includes gaskets, oil filters, air filters, spark plugs and more.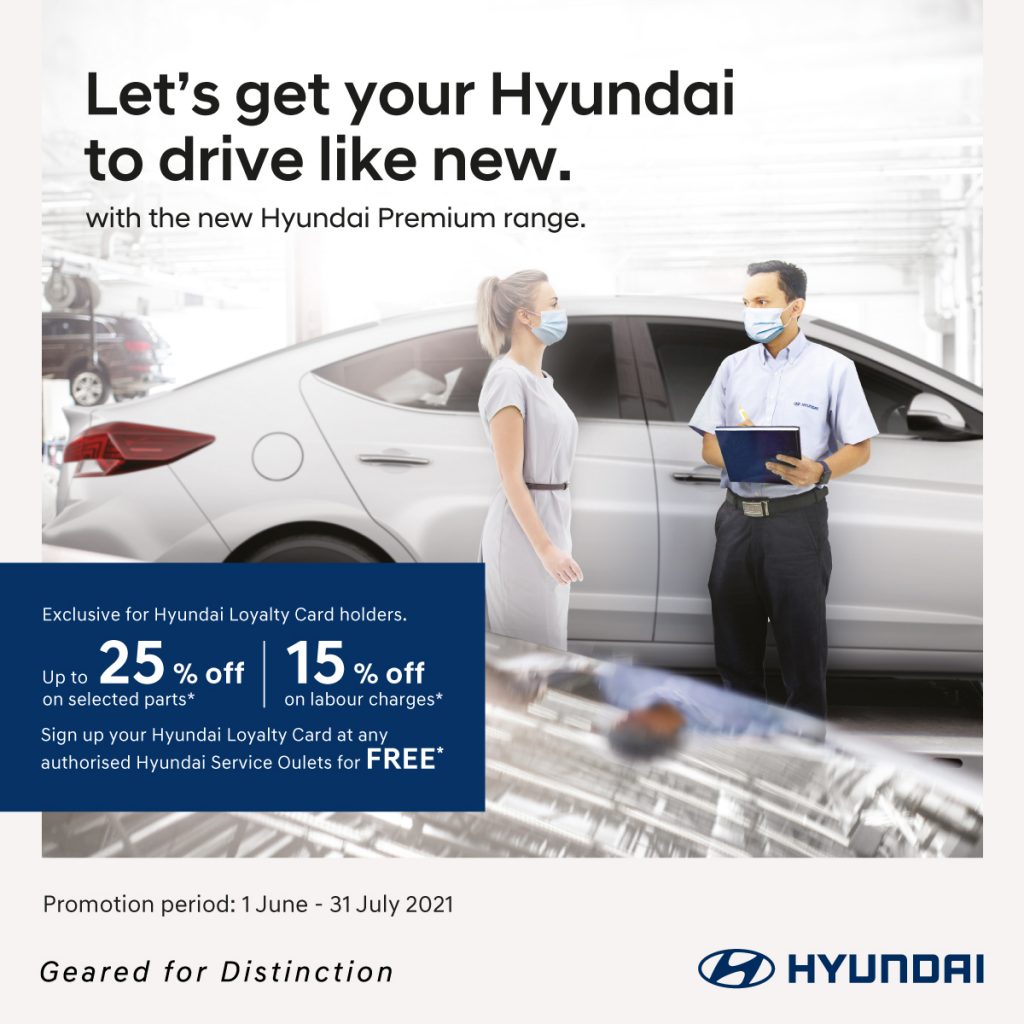 To add to that too, any Hyundai Loyalty Card holders who participate in this mid-year service campaign are entitled to greater discounts of 25% on selected parts and 15% on labour charges. Coming automatically with the ownership of any model from the South Korean automaker, members of this complimentary program will get to enjoy aftersales discounts during their birthday month, merchandise discounts as well as a higher trade-in value when purchasing another new Hyundai vehicle. 
Speaking more about this newly launched mid-year service campaign, Managing Director of HSDM, Mr Low Yuan Lung said that these campaigns that are held 2 to 3 times annually are to encourage customers to adopt a periodic and extensive maintenance culture for their vehicles.  
"This year, we are offering more value to our customers with the launch of the Hyundai Loyalty Card which entitles customers to even greater discounts. The loyalty card is offered complimentary to existing customers and with the purchase of every new Hyundai vehicle. It is also offered complimentary to anyone who owns a Hyundai car. All who are interested can apply for the Loyalty Card from any authorised service centre nationwide," added Mr Low. 

To those who are interested to find out more about this mid-year service campaign, or any of Hyundai's other products and services may contact Hyundai at 1300-13-2000, or log on to www.hyundai.com.my for further information.