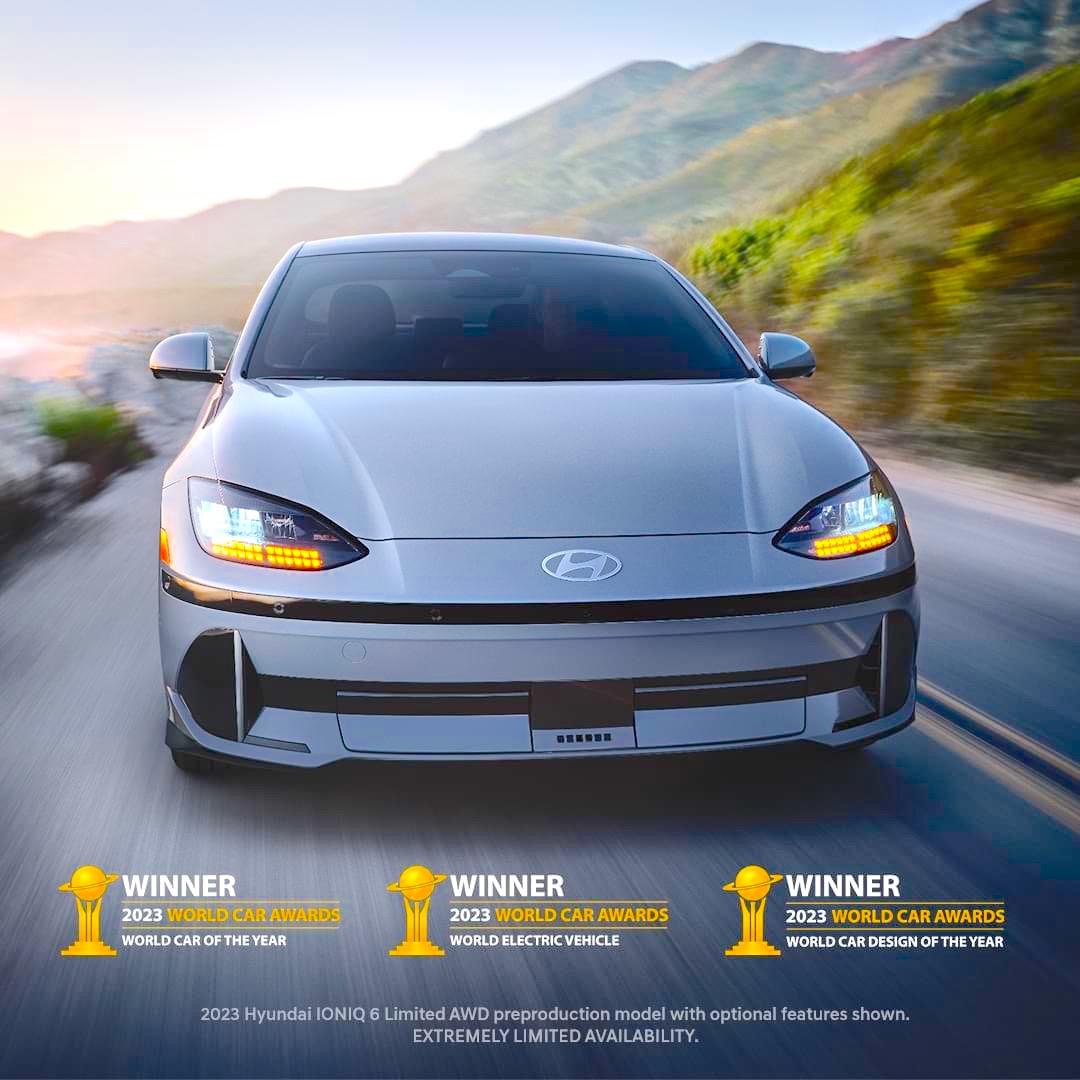 Hyundai, has been on a roll lately, particularly in the electric vehicle (EV) segment where it has the Ioniq 5 selling faster than they can produce it at their factories.
Meanwhile, the brand has been the recipient of multiple awards for design, performance, practicality and more. Now, Hyundai has claimed the World Car of the Year Award two times in a row, with the Ioniq 6 taking top honors for 2023.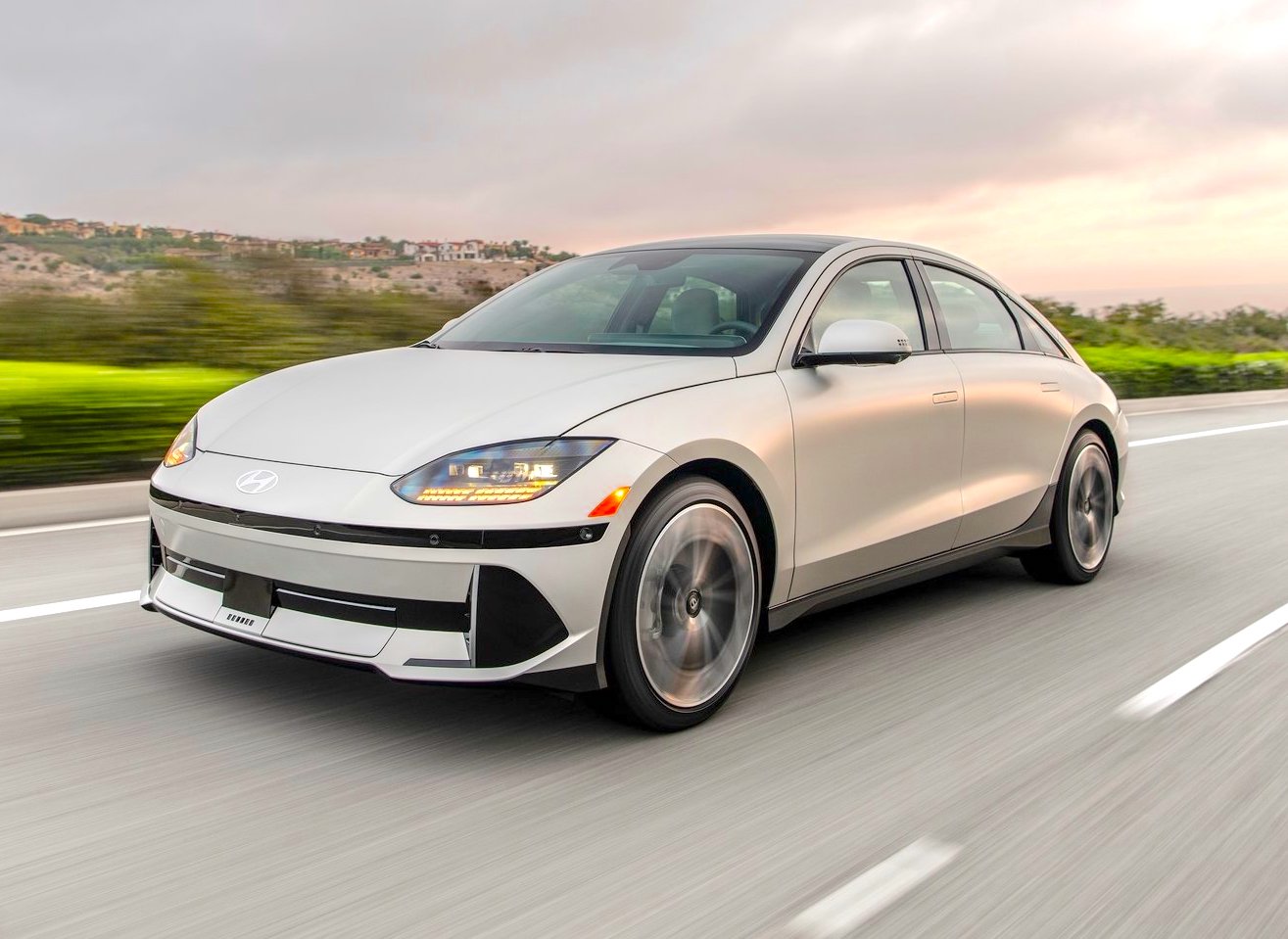 The Hyundai Ioniq 5 (pictured below) also won the award along with two other categories in 2022. The Ioniq 6 repeated those wins, taking the World Car Design of the Year and World Electric Vehicle Awards again.
The Hyundai Ioniq 6 was one of three finalists for the COTY honor, beating the BMW X1/iX1 and Kia Niro for the top title.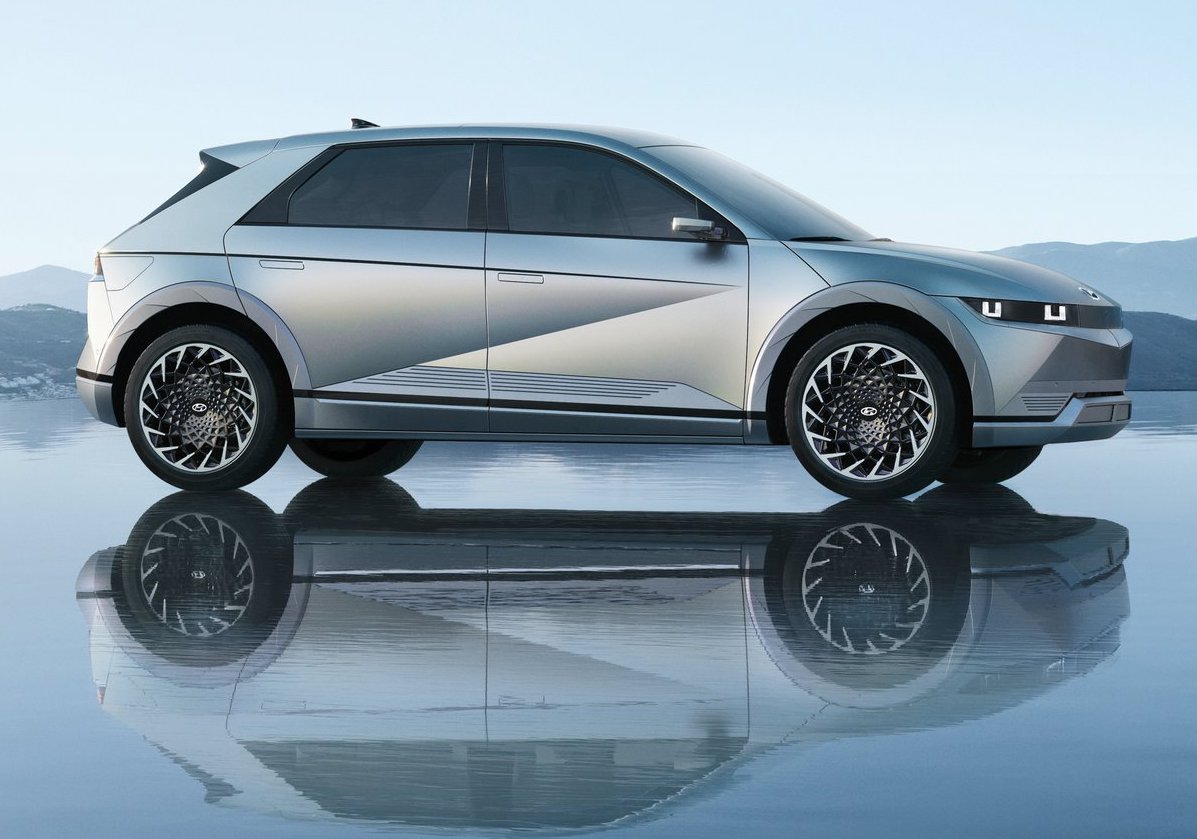 Moreover, Jaehoon Chang, President and CEO of Hyundai Motor Company, stated, "We are thrilled to receive this prestigious honour two years in a row, which recognises the tremendous talents and unrelenting efforts of everyone at Hyundai Motor Company to bring EVs like Ioniq 6 to market."
Of course, The organisation which determines which car wins what award also looks at all cars in the industry and also offers many categories to award cars in. It has also crowned the Lucid Air as the World Luxury Car, which beat out the BMW 7 Series and the Genesis G90 for the award.
On top of that, the Kia EV6 GT won the World Performance Car title, getting more votes than the redesigned Nissan Z and the all-wheel-drive Toyota GR Corolla with its 300-horsepower 1.3-liter turbocharged three-cylinder engine. I reckon this category was the most exciting for enthusiasts.
The Kia EV6 GT has 576 hp on tap and can reach 60 miles per hour in 3.5 seconds. The World Urban Car Award went to the Citroen C3, which faced off against the Volkswagen Taigo/Nivus and the ORA Funky Cat/Haomao. All these cars are also great and deserved their awards just like the Hyundai Ioniq 6 earned its accolades.
The World Car Awards also used a jury of 100 international automotive journalists from 32 countries to vote on this year's contenders. Jury members had to sift through a list of 30 new cars to select this year's COTY finalists and winner, which will receive trophies created by automotive designer Ian Callum.
The Hyundai Ioniq 6 will go on sale in Malaysia later this year. Depending on the motor and battery configuration, this all new luxury Hyundai EV promises between 435km and 58km of electric driving range. The powertrain produces 225hp with the single-motor setup and 320hp with the dual-motor version.