Automotive
Hyundai IONIQ 5 gets awarded World Car of the Year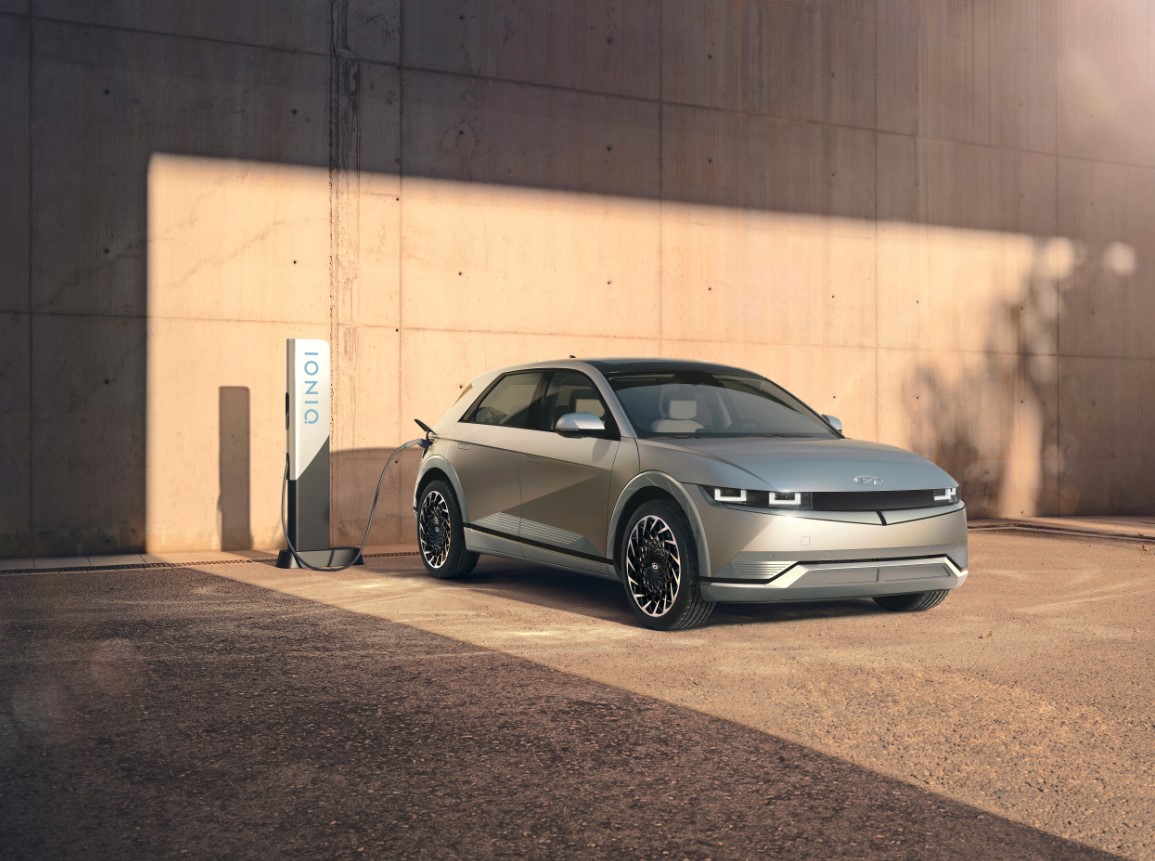 Hyundai's newest electric car, the Hyundai IONIQ 5 has brought home three awards from the New York International Auto Show (NYIAS). It won in all the three categories in which it was nominated, they include World Car of the Year, World Electric Vehicle of the Year and World Car Design of the Year.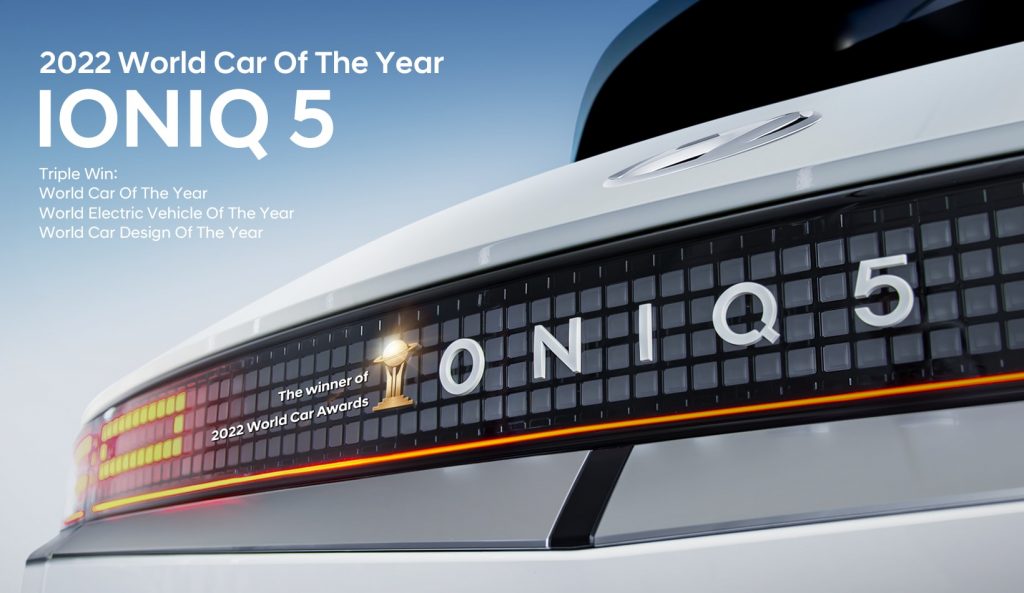 The Hyundai IONIQ 5 was recognized by a jury of 102 automotive jounalists from 33 different countries. It battled alongside 27 other competitor models that were released last, ultimately claiming victory over all of them.
This result isn't surprising to many, as the IONIQ 5 also won 2022 German Car of the Year, UK Car of the Year, Auto Express' Car of the Year and Auto Bild's Electric Car of the Year. The IONIQ 5 is also the first model in Hyundai's current battery electric vehicle (BEV) lineup, with more to come eventually.
The IONIQ 5 is built on the Electric-Global Modular Platform (E-GMP) architecture. It offers 800-V, ultra-fast charging capabilities, charging from 10% to 80% in just 18 minutes. It has a spacious interior thanks to the unique packaging needs of an EV meaning the axles can be pushed right to the front and back of the car.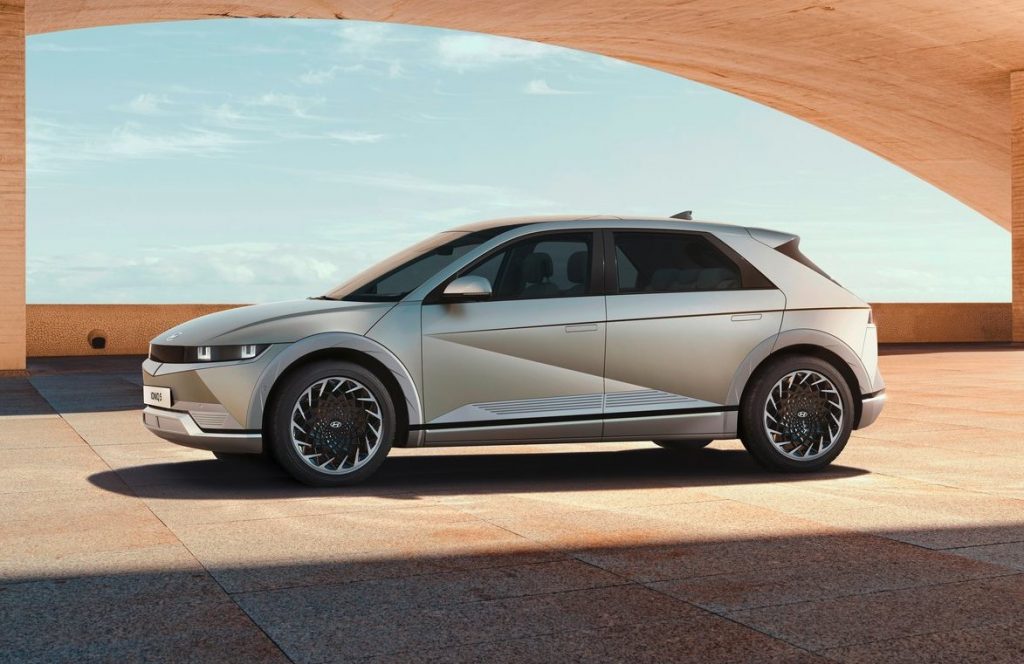 When equipped with a two-wheel drive (2WD) and 77.4-kWh battery, it can drive up to 470-480km on a single charge based on the WLTP standard. Other notable features of the IONIQ 5 include Vehicle-to-Load (V2L) technology, advanced connectivity and driver assistance systems that offer the ultimate in-car experience.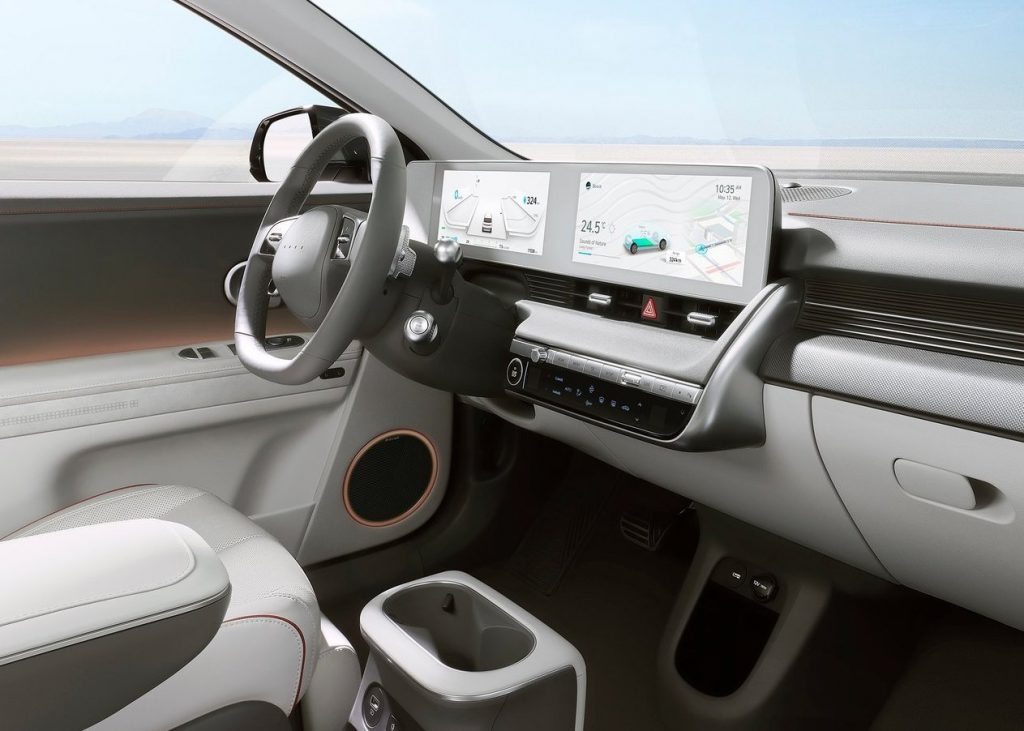 "We are truly honored to receive these prestigious awards, which recognize the talent and hard work of all our people and business partners at Hyundai Motor Company. Our vision is to enable Progress for Humanity, and this endorsement of our approach will serve to embolden our commitment to make this vision a reality," said Jaehoon Chang, President and CEO of Hyundai Motor Company.
For those who are looking to get an IONIQ 5 of their own in Malaysia, you might have to wait a while, as the IONIQ 5 was sold out before even arriving here. Either way, there are three options to choose from – IONIQ 5 Lite, IONIQ 5 Plus and IONIQ 5 Max. Prices range from RM199,888 to RM259,888 depending on variant. All variants feature different specifications but the range, fast charging and 185km/h top speed remain the same for all.