Automotive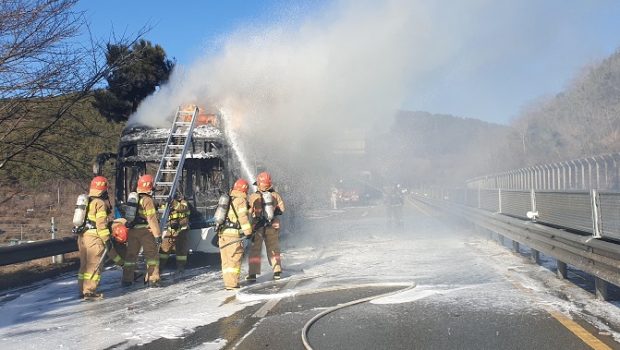 Published on February 18th, 2021 | by Joshua Chin
0
A Hyundai Elec City EV Bus Burns Down In South Korea
Fortunately no one was hurt when this all-electric Hyundai bus burnt to the ground. 
There has been some (literal) hot news in the world of EVs lately as an all-electric Hyundai Elec City bus has recently reported to have caught fire in South Korea. This fiery incident occurred on Monday (15th February) near the southeastern city of Changwon, about 400 km for Seoul. 
According to an official from the Changwon Fire Service Headquarters, the no one was injured as a result of this unfortunate incident. This was because the empty bus was actually en-route back to the garage after an a maintenance check on its battery system when it burnt to the ground. 
In response to the fire, Hyundai Motor, the South Korean transport ministry, Korea Automobile Testing & Research Institute, National Fire Research Institute and Changwon Fire Service Headquarters have announced that they will be jointly conducting an investigation into the cause of the fire. All parties involved had a meeting on Tuesday to discuss the inspection and investigation process. 
Officials have yet to announce a plausible cause for the fire, though many are currently speculating that the battery pack that is the main culprit here. This is especially considering that the fire originated from the roof of the bus, where the drive batteries are located, before spreading down to engulf the rest of the vehicle.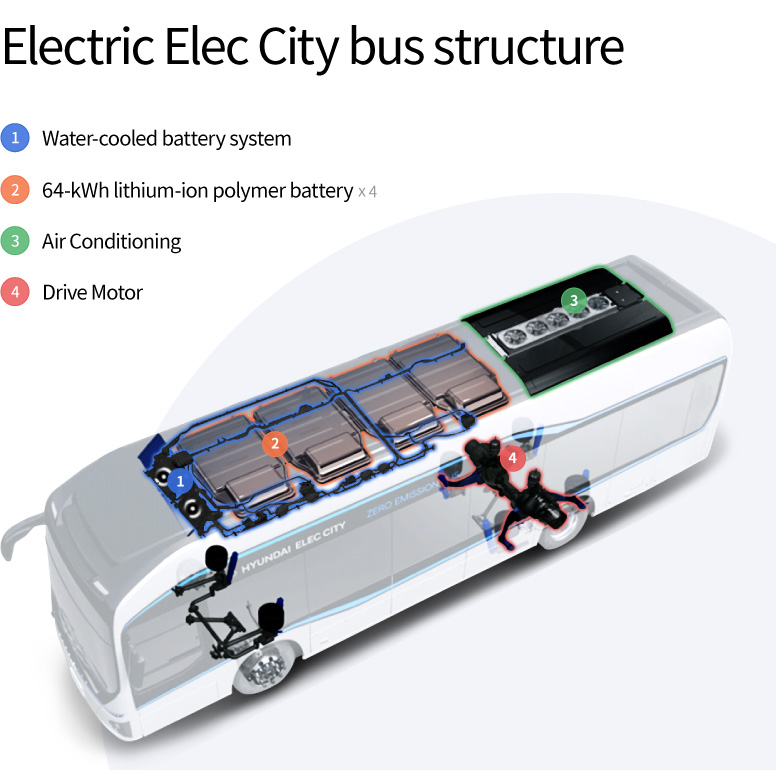 Speaking of the battery pack, the manufacturers of these cells have not been officially named thus far. Local media however are reporting that the battery pack of the Elec City Bus are made by LG Chem's wholly owned battery division LG Energy Solution. 
This fact that the battery packs are made by LG Energy Solutions has added more fuel to support the theory that the batteries caused the fire. That is because these batteries were at the centre of a massive recall of nearly 70,000 Chevrolet Bolts and nearly 80,000 Hyundai Kona EVs, due 15 existing cases of Kona EVs spontaneously catching fire.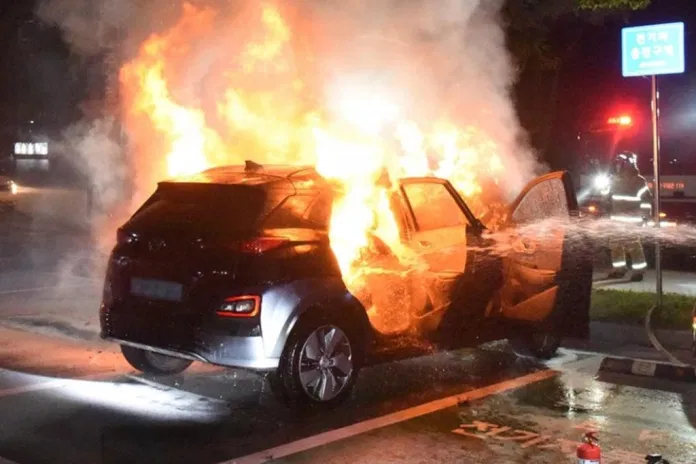 As part of the voluntary recall, Hyundai Motor upgraded the battery management system of Kona EVs. A fire on a recalled vehicle last month though has raised questions over the recall measures implemented.
The Hyundai Elec City bus is a battery-electric bus which entered production in 2018. Measuring 11 metres in length, it has 27+1 seats and can be equipped with a 128 kWh or a 256 kWh lithium-ion battery and a 240 kW electric motor that gives a range of up to 319 km on a single charge.