Motorsports
Hydrogen-Powered GR Corolla Finished Endurance Race
Hydrogen-powered Corolla finishing the Super Taikyu Fuji 24 Hour Race In Japan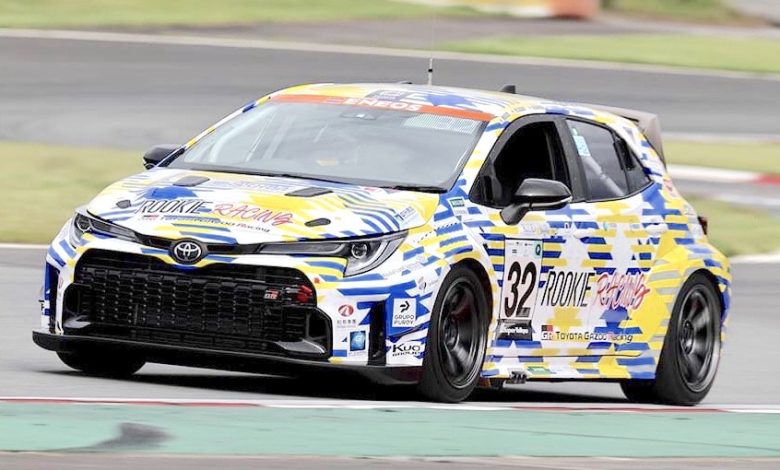 The Toyota hot hatch that has been selling fast in every market it has been introduced, the GR Corolla is now taking the race tracks by surprise.
For the very first time in the world, a liquid hydrogen-powered vehicle has competed in a race and it was a Toyota GR Corolla. Due to a problem encountered during a test run, the liquid hydrogen-powered Corolla was absent from the first round at Suzuka on March 18 and 19.
However, development was continued for the Fuji 24 Hours Race which was held on May 26th to 28th.
Over that last weekend of May, the GR Corolla H2 Concept Corolla made history in Japan by finishing the Super Taikyu Fuji 24 Hour Race fuelled entirely by liquid hydrogen.
A portion of the hydrogen used in the vehicle was produced in Australia and transported to Japan earlier this year.
This was a truly significant milestone for hydrogen innovation and we were honoured to play a part.
PRESS RELEASE: The hydrogen-powered Corolla has run on gaseous hydrogen since its first entry in the Super Taikyu Series in May 2021. Over the past two years, it has evolved with each race in areas such as output, torque, cruising range, and filling time.
Our goal by the end of this season is to enter races with a vehicle running on liquid hydrogen, which we have also been working to develop. As with gaseous hydrogen, we will refine our technology and people by taking on the challenge of continuously improving each item.
In the Super Taikyu Series 2023, lignite hydrogen transported from Australia in February 2022 by the Suiso Frontier liquid hydrogen carrier built by Kawasaki Heavy Industries, Ltd. (KHI) as part of the HySTRA project will be used for a portion of the fuel for the hydrogen-powered Corolla.
The mobile liquid hydrogen station that will be used at the circuit is being developed by Iwatani Corporation (Iwatani). By using liquid hydrogen as fuel, equipment that was previously necessary to produce compressed gaseous hydrogen such as compressors and pre-coolers for cooling hydrogen are no longer needed.
As a result, the station can be four times smaller compared to stations for gaseous hydrogen, and fuel can be refilled in the pit area in the same way as gasoline-powered vehicles. In addition, since there is no longer the need to pressurize when filling, multiple vehicles can be filled in succession.
Nine new companies have become partners in areas such as liquid hydrogen technology related to the hydrogen-powered Corolla, bringing the total number of companies involved in producing, transporting, and using hydrogen to 39.