Automotive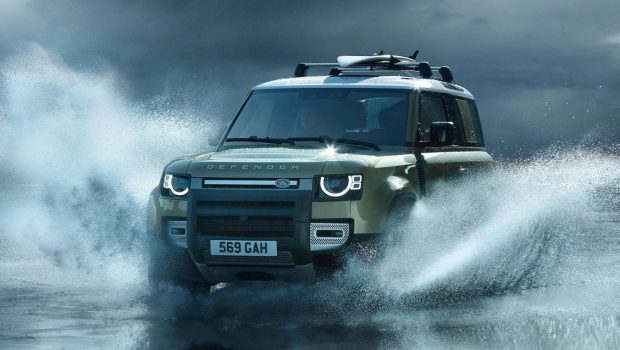 Published on June 15th, 2021 | by Joshua Chin
1
Land Rover Is Working On A Hydrogen FCEV Defender
Land Rover is set to begin trials of this hydrogen-powered Defender later this year. 
Following on from its intentions to electrify its lineup by 2030, Land Rover has recently announced that it is currently working on a hydrogen fuel-cell version of its new Defender. Part of the British automaker's Project Zeus programme, this all-electric prototype is set to be hitting the road (and off-road) for testing come later this year. 
Technical details regarding this hydrogen FCEV powertrain that Land Rover is currently working on has yet been revealed thus far, but the British automaker has revealed that the prototype Defender will feature two high-pressure hydrogen tanks. One of which is mounted longitudinally up front where the gearbox in a conventional car will originally be situated, with the other to be fitted lengthways round the back where a traditional fuel tank would typically go.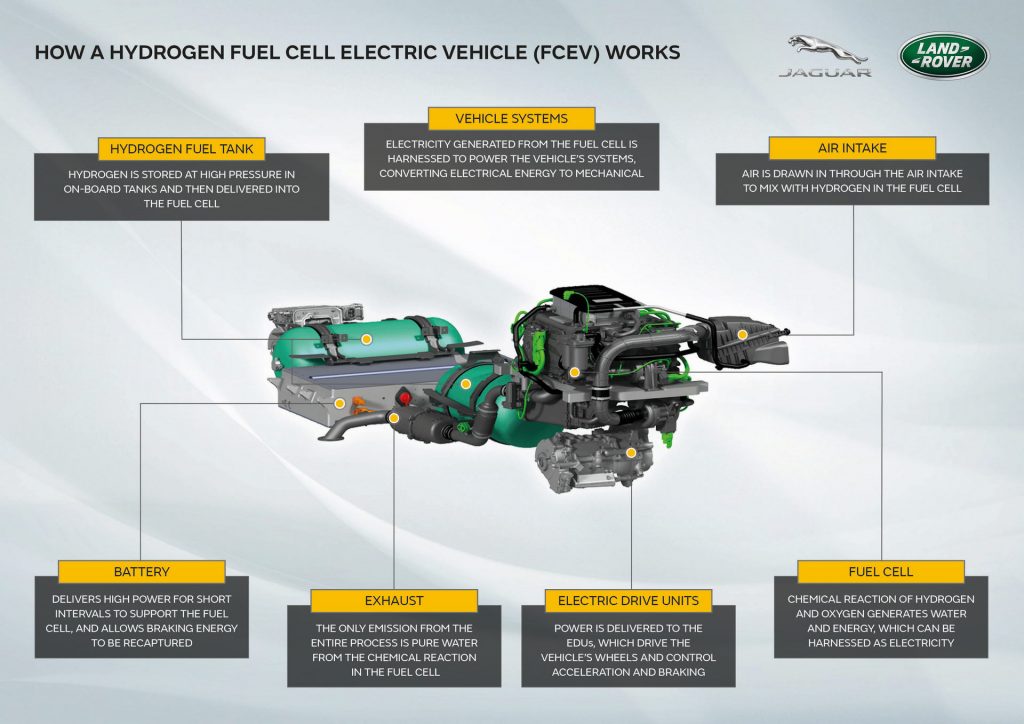 Sandwiched between the two tanks meanwhile is a battery pack that supports the fuel cell and captures the energy generated during braking, while up front lies a conventional electric drive unit that will be sending power to all four wheels. Other technical details highlighted in the slide shown above includes an air intake — mounted high up as with any other Land Rover product — that draws air for the electricity generation process, along with a tiny exhaust that emits only water as with any other hydrogen FCEV. 
Part-funded by the government-backed Advanced Propulsion Centre, Project Zeus is operated in partnership with various engineering firms such as Delta Motorsport, AVL and Marelli Automotive Systems. Land Rover has yet to also officially announce its intentions to put this hydrogen FCEV Defender into production, with the automaker explicitly stating that this is still in its concept phase for the present moment.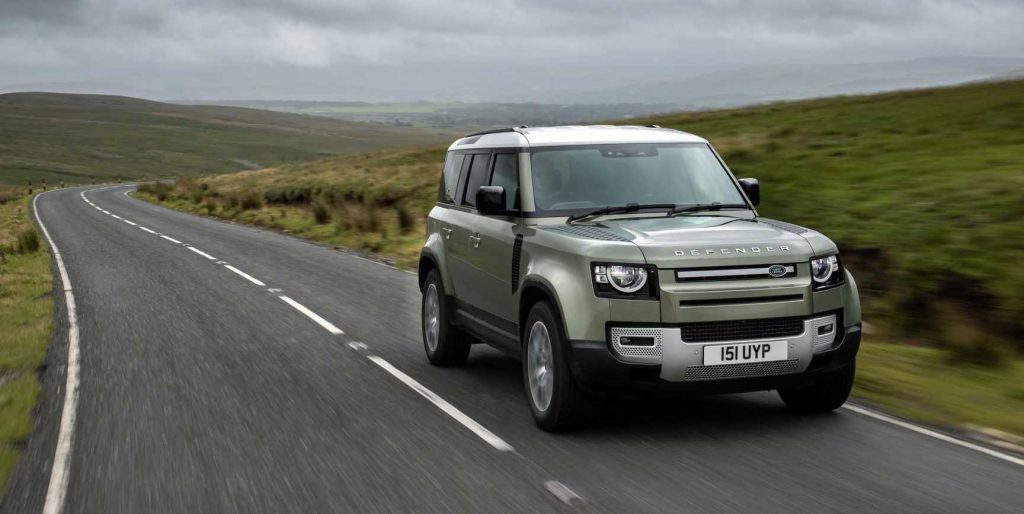 Having said that however, Land Rover has previously stated its intentions for hydrogen FCEVs to serve a greener replacement for its existing diesel powertrains. The key benefits outlined by the British SUV manufacturer in justifying their development of this hydrogen setup in place of the more commonplace BEV approach includes the ability for rapid refuelling and the minimal loss of range in extreme climates. 
Then again though, Land Rover admits that the hydrogen FCEV powertrains will most likely serve only as a complement to an existing line of battery-electric vehicles in its next-gen lineup. A move akin to what BMW is currently implementing with their recent tests of its own hydrogen fuel-cell X5, which is set for a limited-series launch next year in 2022.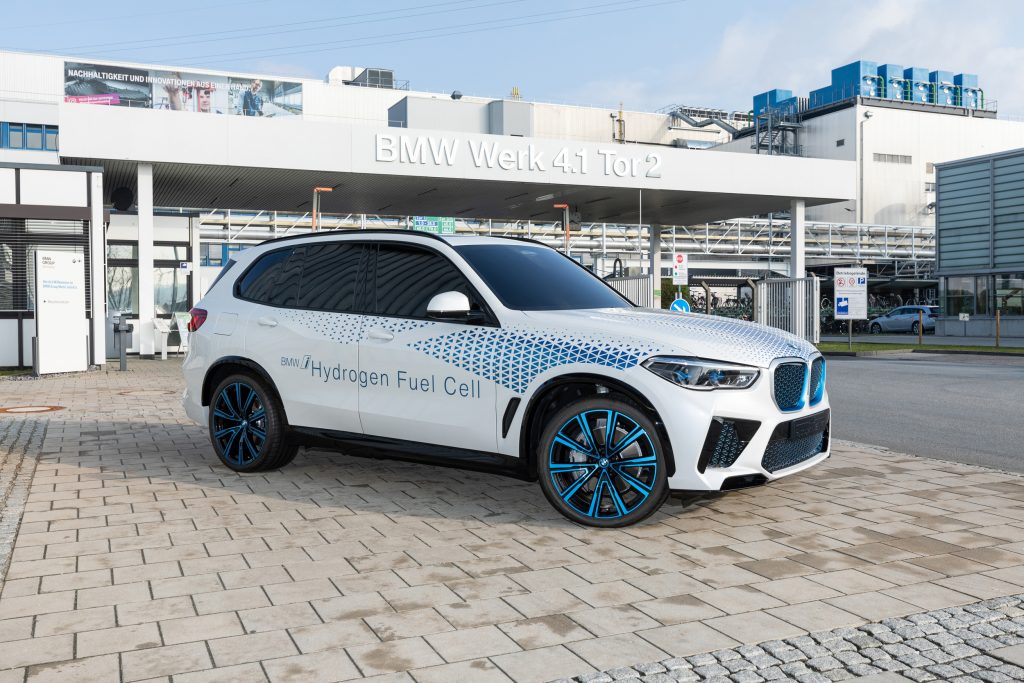 PRESS RELEASE: Jaguar Land Rover is developing a prototype hydrogen fuel cell electric vehicle (FCEV) based on the new Land Rover Defender, with testing scheduled to begin this year.
The FCEV concept is part of Jaguar Land Rover's aim to achieve zero tailpipe emissions by 2036, and net zero carbon emissions across its supply chain, products and operations by 2039, in line with the Reimagine strategy announced last month.
FCEVs, which generate electricity from hydrogen to power an electric motor, are complimentary to battery electric vehicles (BEVs) on the journey to net zero vehicle emissions. Hydrogen-powered FCEVs provide high energy density and rapid refuelling, and minimal loss of range in low temperatures, making the technology ideal for larger, longer-range vehicles, or those operated in hot or cold environments.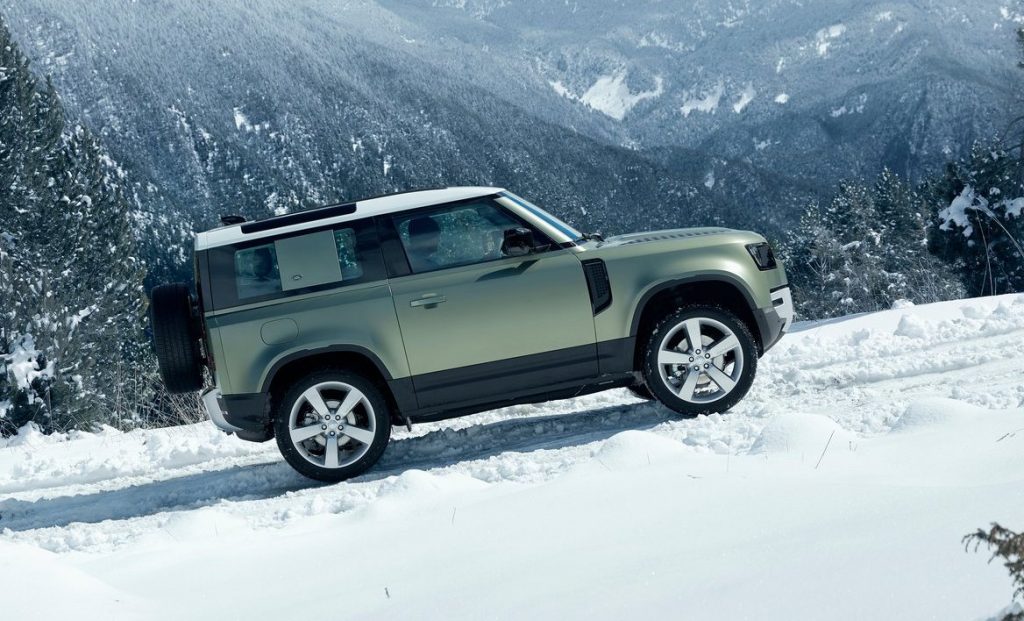 Since 2018, the global number of FCEVs on the road has nearly doubled while hydrogen refuelling stations have increased by more than 20%. By 2030, forecasts predict hydrogen-powered FCEV deployment could top 10 million with 10,000 refuelling stations worldwide.
Jaguar Land Rover's advanced engineering project, known as Project Zeus, is part funded by the government-backed Advanced Propulsion Centre, and will allow engineers to understand how a hydrogen powertrain can be optimised to deliver the performance and capability expected by its customers: from range to refuelling, and towing to off-road ability.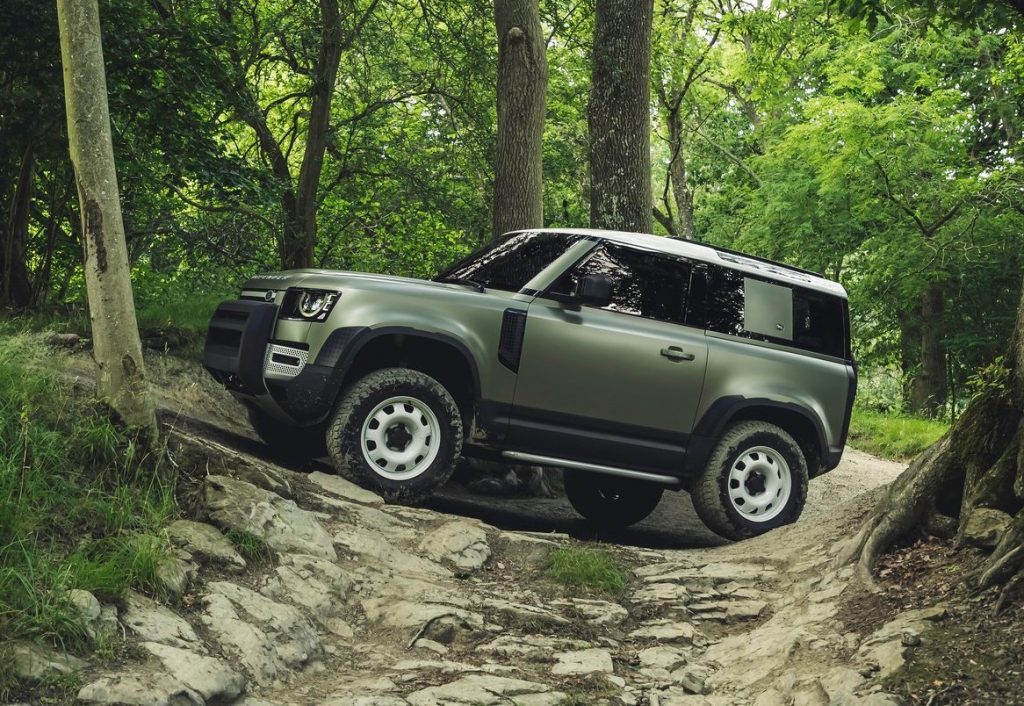 The zero tailpipe emission prototype New Defender FCEV will begin testing towards the end of 2021 in the UK to verify key attributes such as off-road capability and fuel consumption.
To deliver Project Zeus, Jaguar Land Rover has teamed up with world class R&D partners, including Delta Motorsport, AVL, Marelli Automotive Systems and the UK Battery Industrialisation Centre (UKBIC) to research, develop and create the prototype FCEV.