Automotive
News
The HiPhi A Is A Tri-Motor EV Four Door Hypercar With 1,287 HP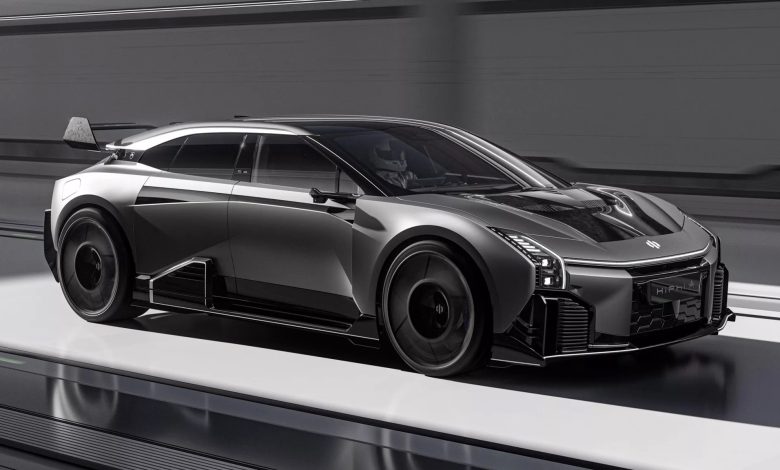 This HiPhi A also incidentally looks as if it came straight out of a futuristic video game. 
For those who want a blindingly fast EV but think that the Tesla Model S Plaid just a bit too plain looking, there may now be finally a car for you in the form of the newly revealed HiPhi A: a four-door, four-seat hypercar with cyberpunk looks and a staggering 1,287 hp on tap. 
Unveiled recently at the Guangzhou Auto Show, Chinese car aficionados might have already recognised for the HiPhi A to essentially be the HiPhi Z with an aggressive body kit. And while that is technically the case, what the A does also gain from the Z is also another motor at its rear, which contributes to the aforementioned four-figure horsepower figure.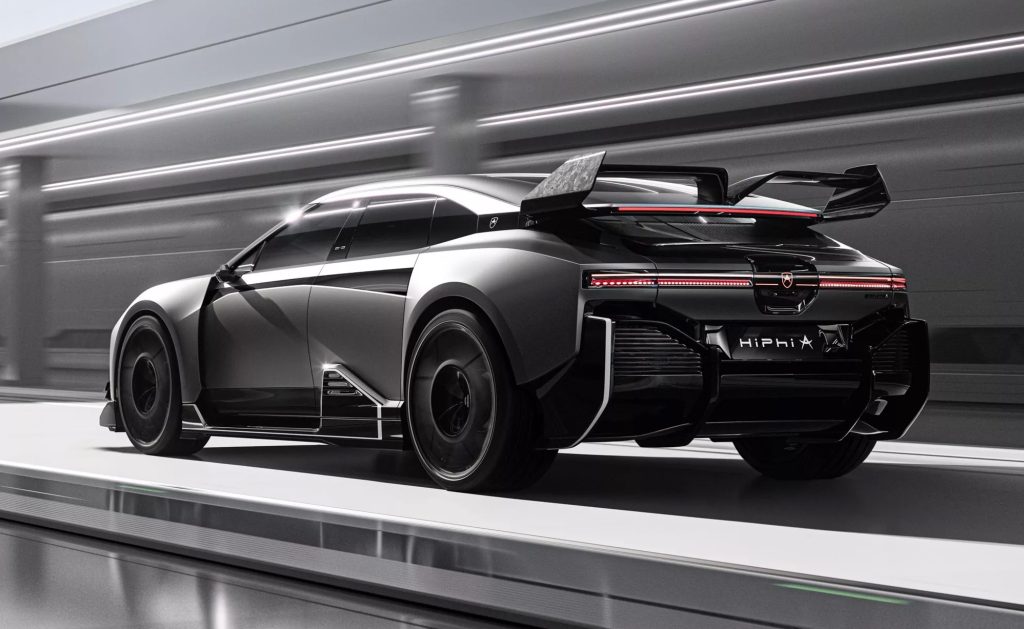 With this new tri-motor setup therefore, HiPhi is currently quoting for the A to be capable of the century sprint in around 2 seconds and hit a top speed of 187 mph. While battery specifications on this new model are yet to be officially revealed too, the Chinese automaker has touted for this in-house-developed unit to be capable of discharging 1.5 MW of power at its peak.
What more too is that courtesy of a collaboration with WESAIL New Energy Automotive, the A has gained some neat performance kit that includes rear-wheel steering, adaptive damping, and torque-vectoring capabilities. All of which apparently add up to cornering and braking performance for this sporty four-door EV to be up 15% and 10% respectively over its less extreme Z sibling.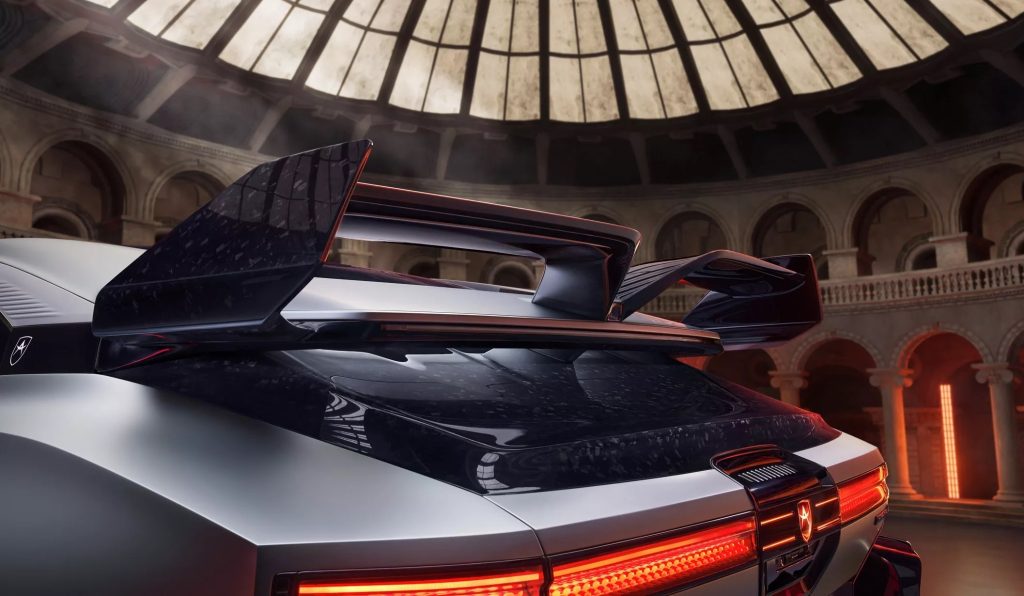 Similarly up on its less extreme Z sibling meanwhile is the aforementioned aggression on its exterior aesthetic, with this A featuring standard matte paint and a massive rear wing. Equally massive wheels with wide performance tyres have also been fitted on this four-door, to perhaps complement the new carbon fibre aero elements that have been fitted all around the lower edge of this Chinese performance EV.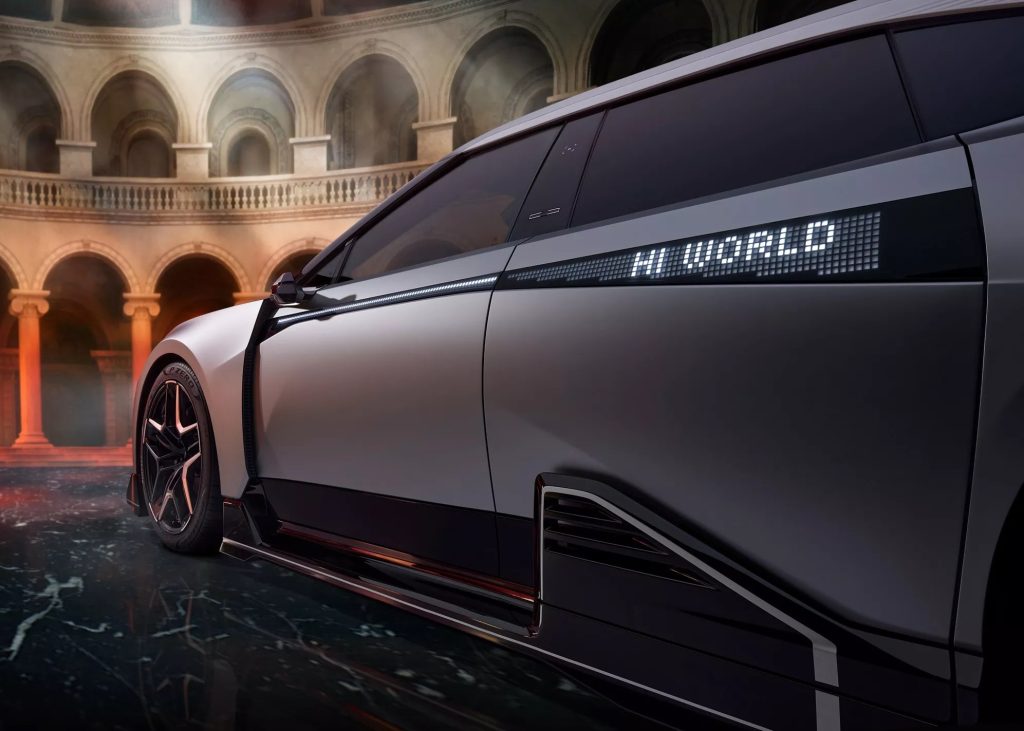 As for its interior on the other hand, the HiPhi A features a pair of sporty-looking bucket seats with lashings of (what looks like) forged carbon fibre effect trim pieces throughout within its four-seater cabin. This is then complemented by a massive central infotainment touchscreen and twin-spoke steering wheel, which is then finished off by snazzy blue ambient lighting and wing mirror cameras.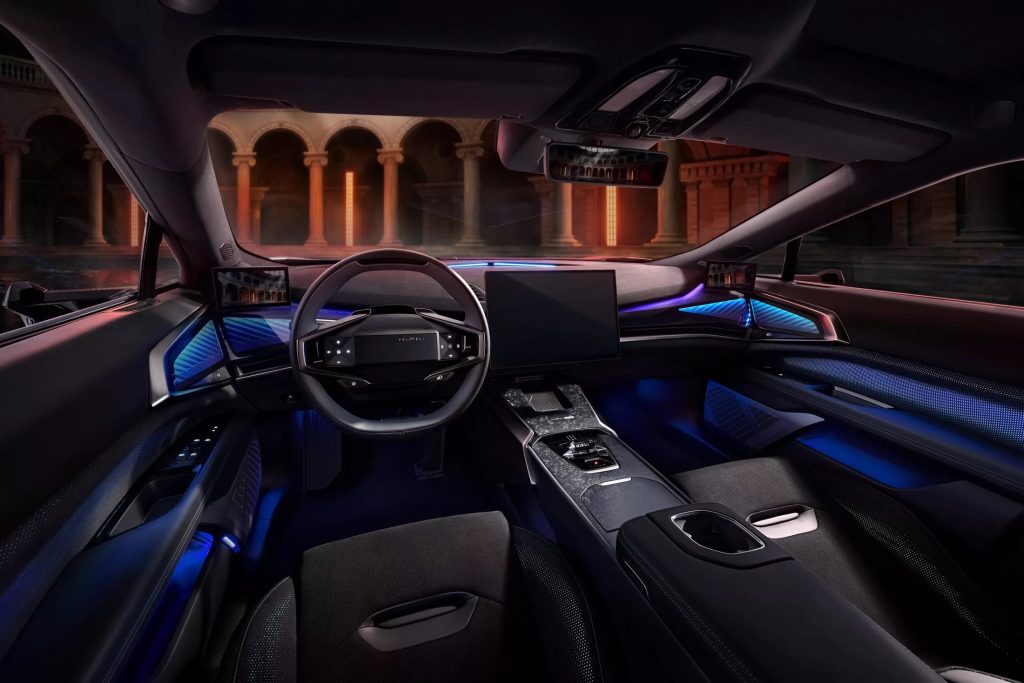 HiPhi has yet to reveal how much its A will cost at this stage, or whether the model will be heading overseas like its regular Z and X SUV siblings. It is however prudent to expect this all-out performance model to not be exactly cheap to purchase when it goes on sale sometime in the near future.