Automotive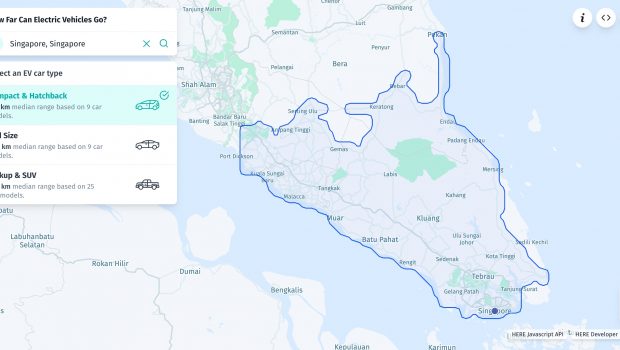 Published on May 29th, 2022 | by Aaron Fernandez
0
Here's an interactive map for EV users in Malaysia to plan their trips
Recently, more and more EV's have started to make their way into Malaysia. While this is exciting news for us, unfortunately our country does not have the appropriate resources for these new cars. There are currently around 500 charging stations in Malaysia, which isn't nearly enough. Even with the tax incentives by the government, it still isn't worth owning an electric vehicle in Malaysia yet.
Despite this, some of the newer EV vehicles are still quite popular in our market. These owners have chosen to take on the struggles of owning an EV in Malaysia. For longer drives, drivers will have to plan ahead and make sure their vehicle is sufficiently charged. Thankfully, HERE Technologies, a location data and technology platform has developed an interactive map to help EV owners plan their trips.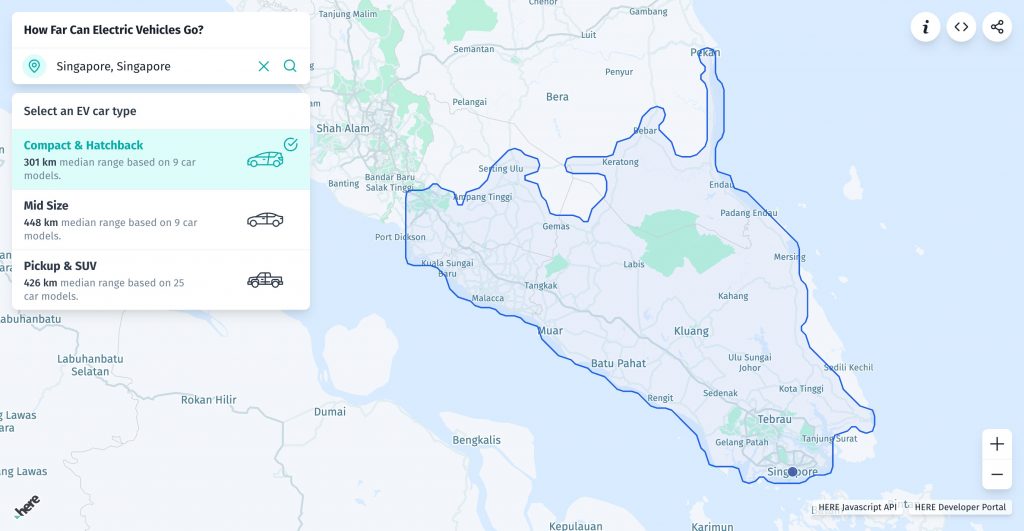 Using the map, drivers are able to compare how far they can go from any point in Malaysia and Singapore using any one of three typical electric vehicle types: Compact & Hatchback, Midsize and Pickup & SUV. All they have to do is select their type of EV as well as starting point, and they'll be able to see how far they can go on a single charge.
This map uses the isoline capability of the HERE mapping API, which takes into account actual distance travelled on known roads, rather than a simple radius. The data is compiled from actual EPA range1 data for 241 car models.
According to Malaysian EV Owners Club president Datuk Shahrol Halmi, there are approximately 500 EVs in Malaysia as of March 2022. But is this enough to keep up with the demand for EV? Where are the charging stations in Singapore? And does this correlate with where most EV drivers are?
HERE has also created an interactive map with detailed information on the locations of charging stations in Malaysia. It highlights the density of EV charging stations, shows the number of stations per 100,000 people, as well as the number of stations per square 100km, for each district in the country.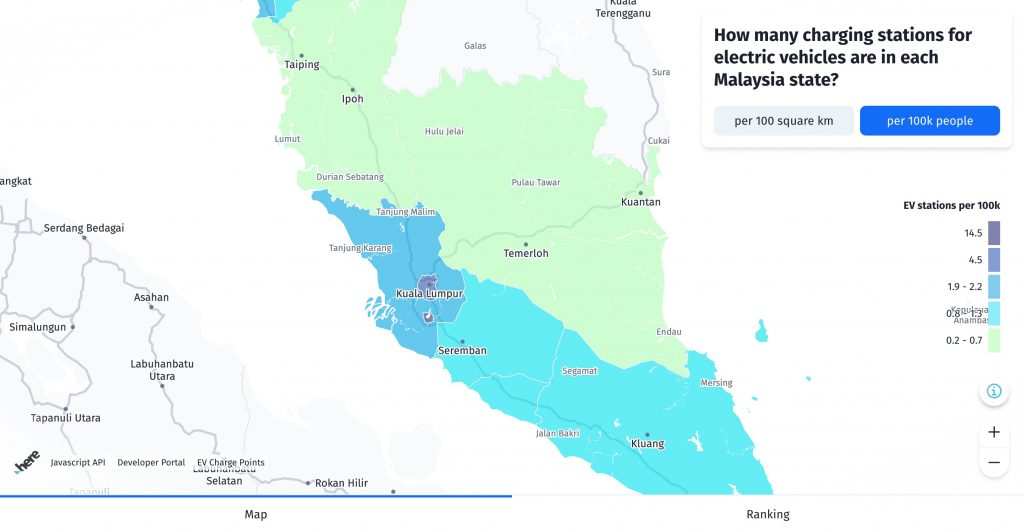 This map leverages HERE EV Charge Points APIs, providing lists of charging stations within a specified area, including data on connector types, opening hours, and their location. HERE EV Charge Points also provide dynamic data about connector availability at charging stations for electric vehicles, including full detailed and dynamic data for specific individual stations.
Abhijit Sengupta, Senior Director and Head of Business at HERE Technologies said, "Electric vehicles are on the rise in Malaysia and location intelligence is key in encouraging further EV adoption. Through visualisation tools created using location data, we can assist urban planners with maps as to where they ought to build EV charging stations. At the same time, location data can also transform EV range anxiety2 to delight by helping drivers better plan their journeys and road trips."