Automotive
News
Hankook Malaysia Debuts iON evo EV-Specific Performance Tyres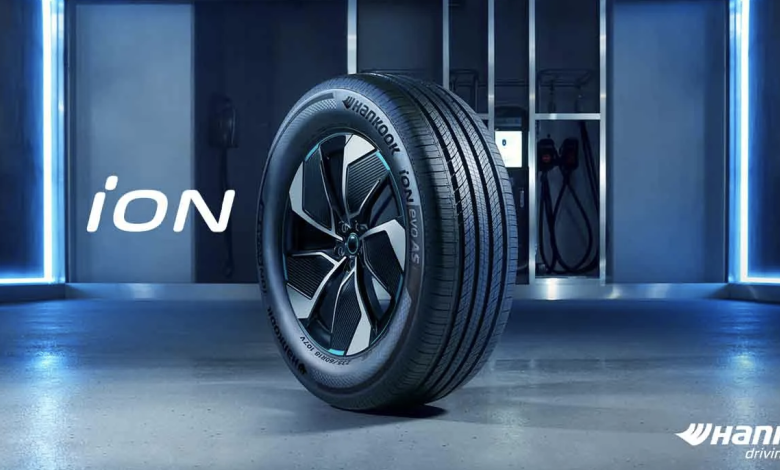 These new Hankook iON evo tyres are designed specifically for use with electric vehicles and SUVs. 
Hankook Tire Malaysia has recently announced the local debut of its iON evo and iON evo SUV tyres. Designed specifically for use on EVs, these performance rubber touts to offer 'uncompromised performance in handling and mileage with low rolling resistance, wet grip, and low noise'. 
More specifically, both the iON evo and iON evo SUV tyre was apparently designed offer superior handling and grip performance, in response to the greater initial torque power of EVs. Hankook further claims for these new EV-centric rubber are designed to manage better the characteristics of EVs, which are around 30% heavier and have 20% faster tyre wear relative to its internal combustion counterparts.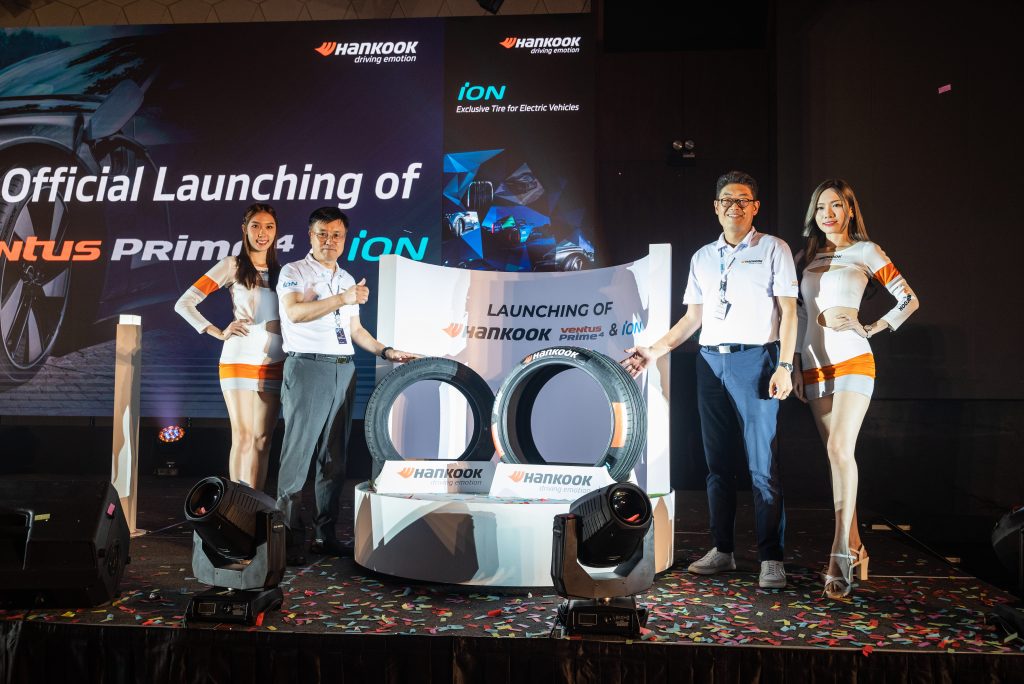 In terms of specific features with these tyres meanwhile, the iON evo and iON evo SUV tyres incorporate EV Contour Technology that increases cornering stiffness by 10%, which in turn further enhance cornering stability and deliver greater handling performance. These performance rubber also feature a reinforcement belt mixed with an advanced 'Aramid' fibre, which supposedly helps the tyres maintain an optimised shape and hence offer better high-speed and cornering stability. 
The iON evo and iON evo SUV tyres further feature an optimised pattern block rigidity that effectively prevents slippage caused by the high torque of EVs, with extended outside shoulder blocks to maximise road contact too. An optimised ground pressure distribution feature meanwhile reduces the rolling resistance of these high performance tyres, that in turn allows for a longer-lasting drive from a single charge. 
Though perhaps the feature that will be most appreciative to Malaysians will likely be the noise-proof Hankook Sound Absorber technology built into the iON evo and iON evo SUV. This novel multi-pitch sequencing pattern minimises the tread pattern noise from the tyre to offer a quiet and pleasant ride in all speed ranges, which will certainly be a blessing on the noisy Malaysian roads.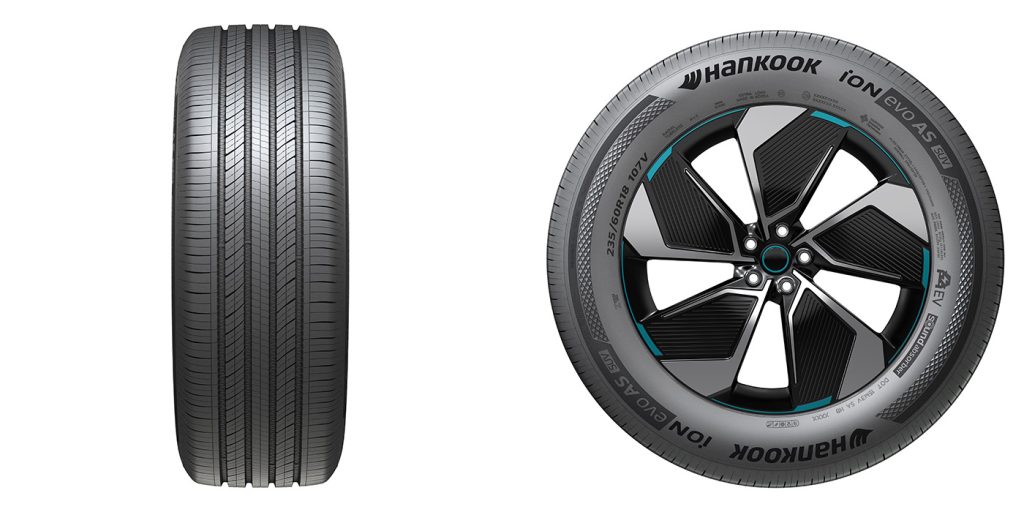 The Hankook iON evo is currently available locally in four sizes ranging from 18- to 21-inches, while the iON evo SUV is offered in slightly larger sizes ranging from 19 to 22 inches. The Korean tyre manufacturer however has stated that more sizes will be available in due course, as it intends to expands its range of tyre offerings to suit all EVs sold in Malaysia. 
Seunghyun Kim, Team Manager of Consumer Marketing said "The introduction of our newest iON evo and iON evo SUV is in response to meet the unique demands that high-performance EVs place on tires. Hankook Tire has extensive experience in developing tires dedicated to EVs that are already being used by leading global automotive brands. The iON tires push the limits of performance EVs with class-leading handling, secure wet grip and enhanced mileage while delivering the low rolling resistance, safety and comfort that EV drivers appreciate."