Automotive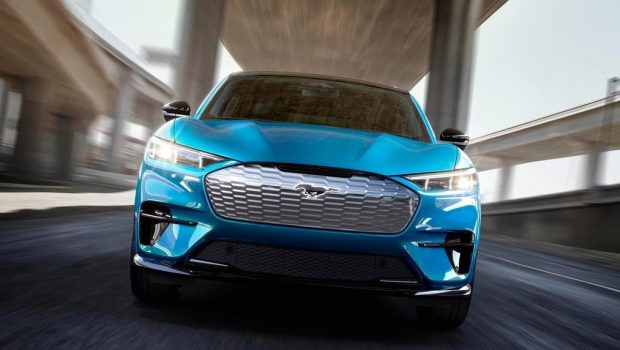 Published on February 18th, 2021 | by Joshua Chin
0
Ford Of Europe Aiming To Fully Electrify Lineup By 2030
The first fully European Ford electric vehicle will be due in 2023. 
Amidst news of every other automaker going all-electric these days, Ford since has become the latest in a long line of car manufacturers to announce that it will be weening off producing vehicles that are to be solely running on jungle juice by 2030.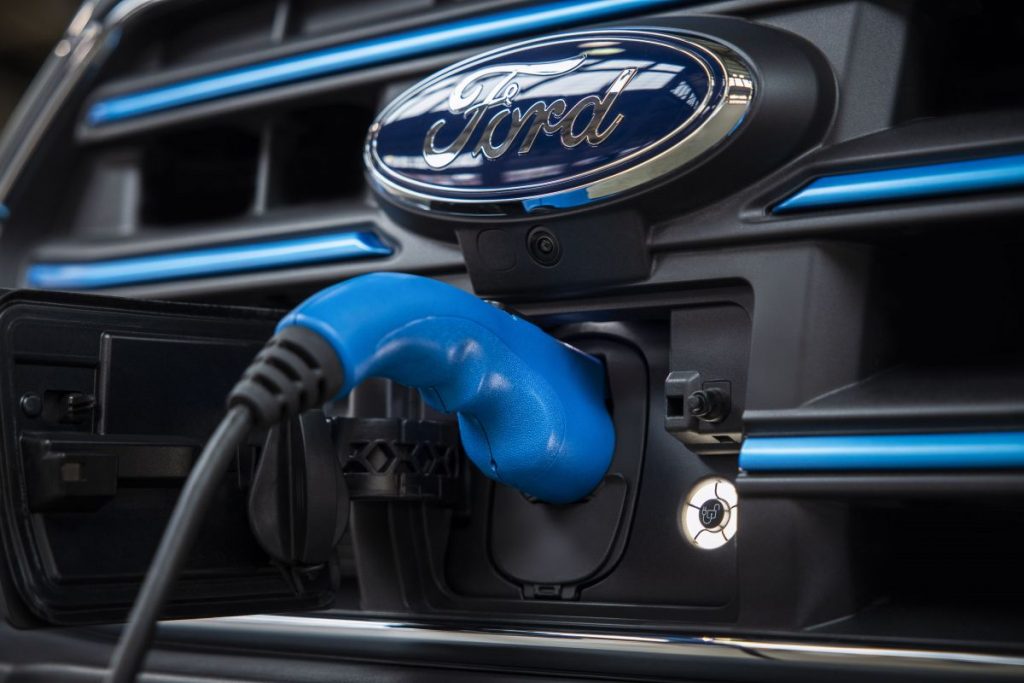 Interestingly however, this plan of the American auto giant to fully electrify its lineup only applies to its European lineup, with nothing said thus far about its plans back in its home market of America. Or in fact the rest of the world for that matter. 
Nevertheless, focusing on Ford's European electrification ambitions for the moment, the automaker has recently laid out a timeline which stated that its entire commercial vehicle range will be zero-emissions capable, be it either all-electric or featuring a plug-in hybrid powertrain, by 2024. By mid-2026 meanwhile, the automaker hopes to be able to do the same for its passenger vehicle lineup.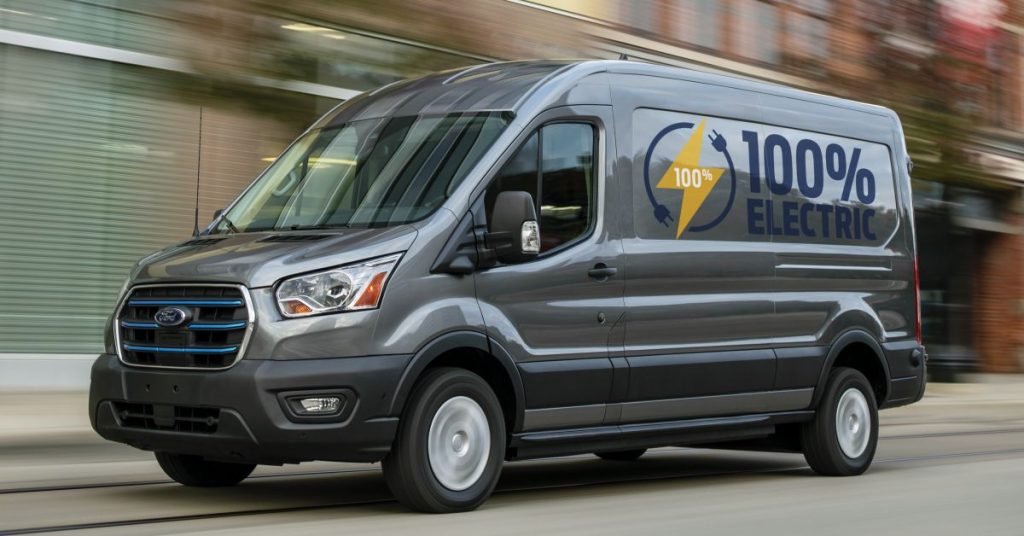 Moving further along to 2030, Ford aims to sell only all-electric passenger vehicles by that time. Its electrification target on the commercial side of things for 2030 on the other hand is to have 60% of its commercial vehicle sales come from electrified vehicles, meaning full EVs or plug-in hybrids.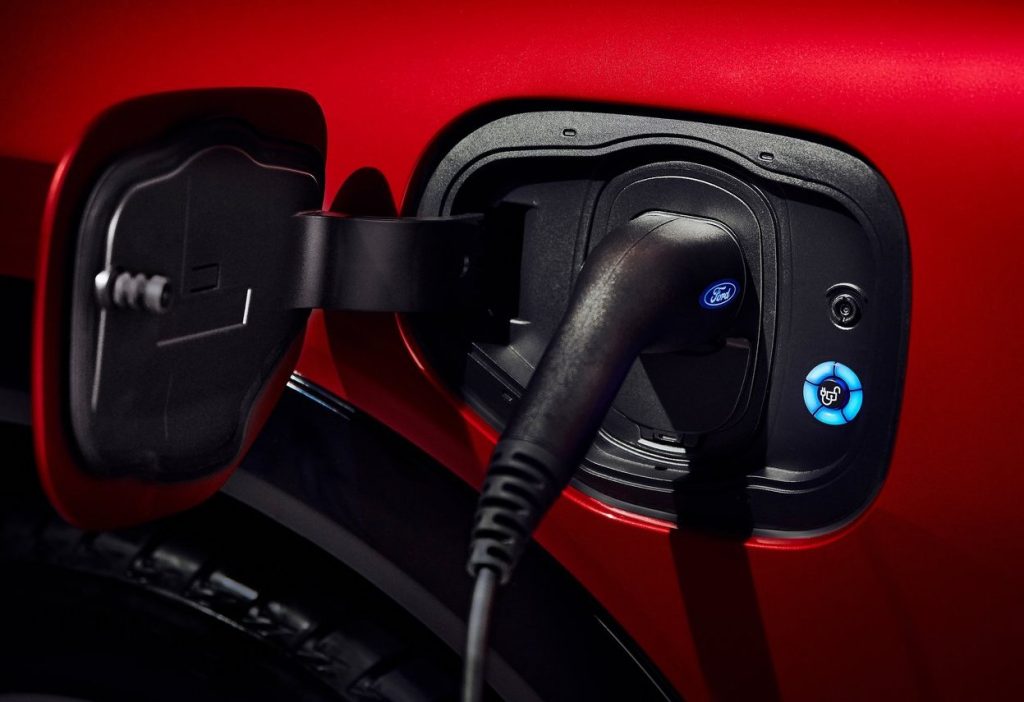 In working towards this goal of electrification, Ford has since announced that it will be investing $1 billion (RM 4.1 billion) into the modernisation of its Cologne manufacturing plant in Germany. One of the Ford's largest production sites in Europe, this revamped factory is set to be the location in which the first of the American automaker's European-built fully-electric vehicle will be produced come 2023, with a second all-electric model under consideration for production over there too. 
With all that said, is still unclear thus far regarding the fate of the current range of Ford's European model offerings. However seeing as the Mustang Mach E looks to be a rather competent alternative to the likes of the other full EVs around, there is little doubt that the Blue Oval might pull of its ambitious electrification targets after all.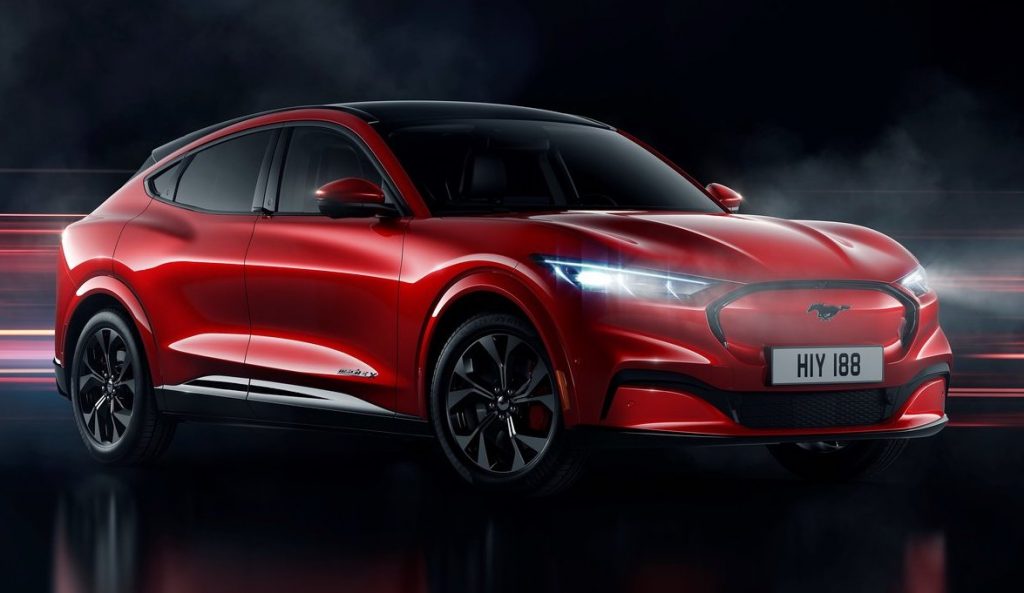 Nevertheless, the fact that Ford is only announcing the full electrification of its European lineup does bring up the inconvenient truth that legislation does have a big impact on the future of the auto industry. After all, would the American automaker have announced such a plan if it were not for the various European governments issuing bans on the sale of solely fuel-burning cars in the coming decade? 
According to Ford, additional details of its electrification plan will be available in the coming months. It is rather unfortunate to say however that whatever they may be, the likelihood of these EV plans being implemented in Malaysia are rather slim.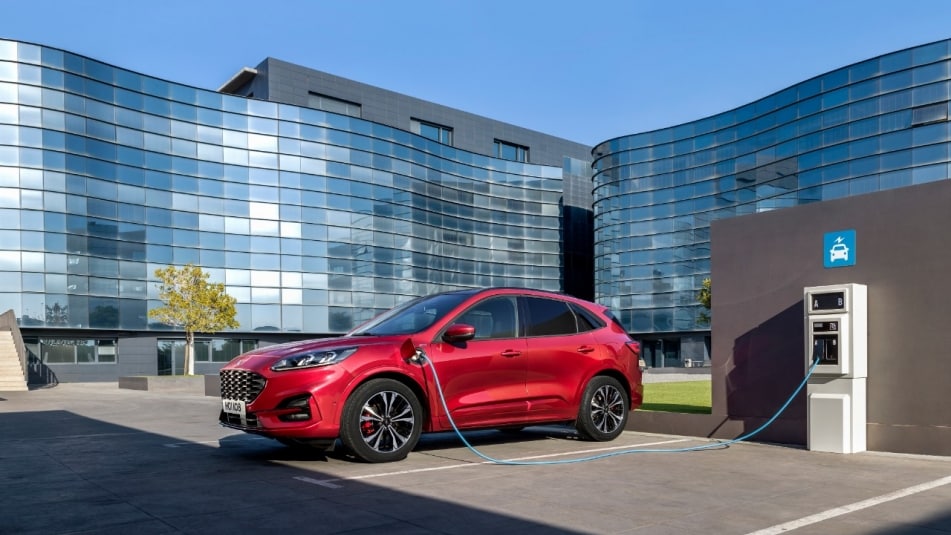 PRESS RELEASE: Ford today is taking a significant step forward in its European transformation with a commitment to go all-in on its electric passenger vehicles and to substantially grow and electrify its leading commercial vehicle business.
Ford committed today that by mid-2026, 100 percent of Ford's passenger vehicle range in Europe will be zero-emissions capable, all-electric or plug-in hybrid, and will be completely all-electric by 2030. Similarly, Ford's entire commercial vehicle range will be zero-emissions capable, all-electric or plug-in hybrid, by 2024, with two-thirds of Ford's commercial vehicle sales expected to be all-electric or plug-in hybrid by 2030.
The news comes after Ford reporting, in the fourth quarter of 2020, a return to profit in Europe and announced it was investing at least $22 billion globally in electrification through 2025, nearly twice the company's previous EV investment plans.
"We successfully restructured Ford of Europe and returned to profitability in the fourth quarter of 2020. Now we are charging into an all-electric future in Europe with expressive new vehicles and a world-class connected customer experience," said Stuart Rowley, president, Ford of Europe. "We expect to continue our strong momentum this year in Europe and remain on track to deliver our goal of a six percent EBIT margin as part of Ford's plan to turnaround our global automotive operations."
Central to Ford's transformation of its operations in Europe over the past two years were a $1 billion improvement in structural costs, addressing underperforming markets, the creation of a more targeted vehicle line up within three customer-focused business groups, and partnerships to drive growth and improved levels of profitability across the business.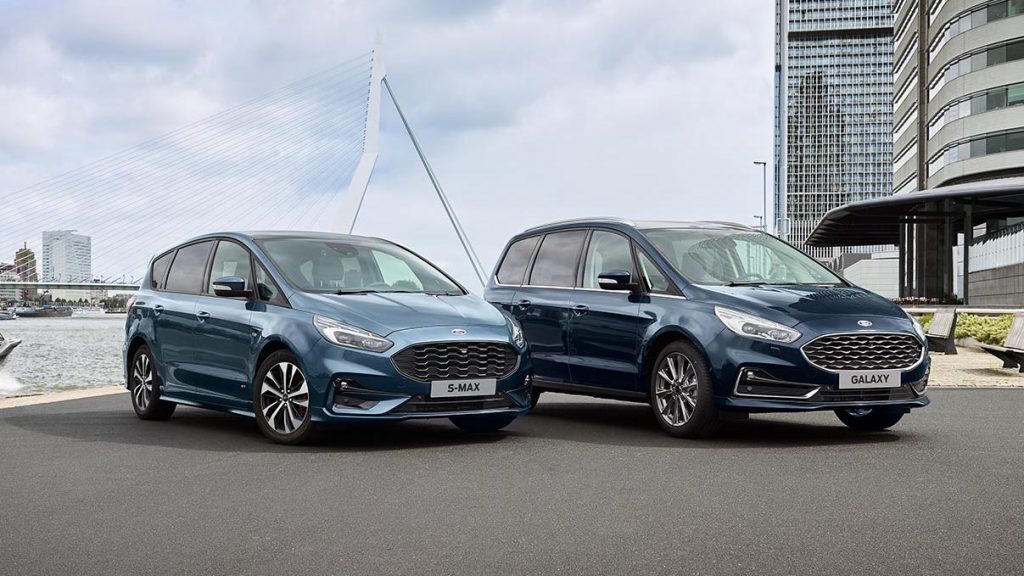 Accelerating Ford's commercial vehicle business growth
In 2020, Ford achieved its sixth successive year as the leading commercial vehicle sales brand in Europe. Growth in Ford's strong commercial vehicle business is key to its European profitability, supported by new products and services, working with an extensive network of commercial vehicle converter partners, with Ford's strategic alliance with Volkswagen and its Ford Otosan joint venture providing cost-effective vehicle development and sourcing.
Driving further growth in the commercial vehicle business will be an ecosystem built around connected services co-developed with customers and designed to enhance the customer experience and help their businesses to thrive. These include, for example, connected uptime and productivity services such as FordPass Pro for fleets of up to five vehicles, and the launch of Ford Fleet Management, created by Ford and ALD Automotive last year to maximize productivity for fleet customers seeking bespoke services to keep their fleets on the road.
Ford and Google also announced recently the establishment of a new collaborative group, Team Upshift, to drive disruptive, data-driven opportunities. This first-of-its-kind partnership in combination with Ford's in-house capabilities will be the basis of transformed ownership experiences and services for both the company's commercial and passenger vehicle customers.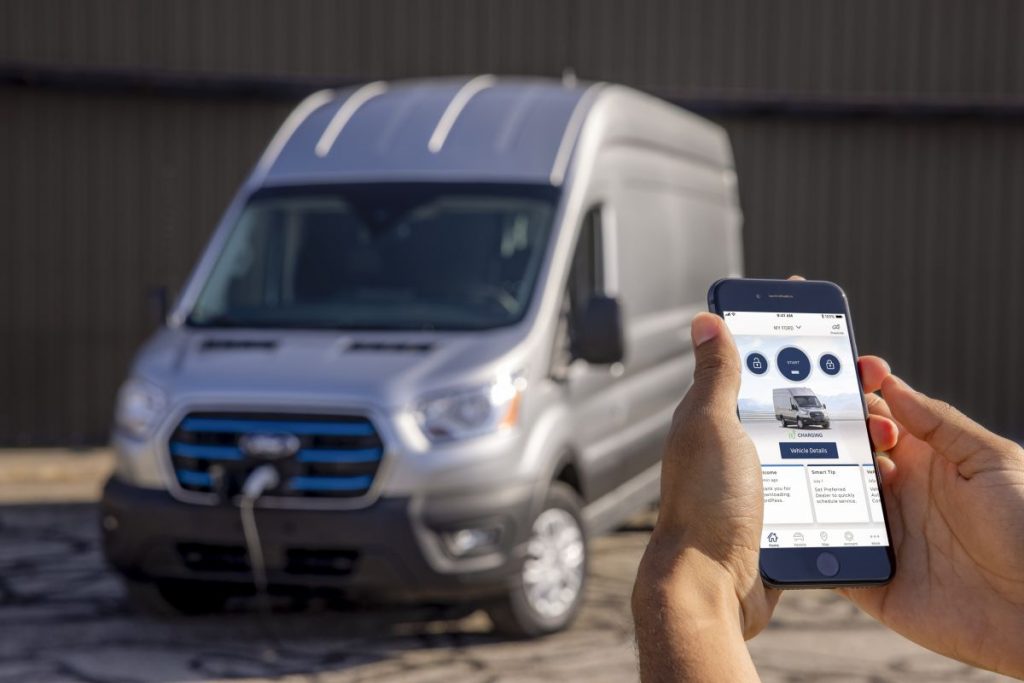 Ford Cologne $1 billion investment
Spearheading Ford's advance into an all-electric future is a new $1 billion investment to modernize its vehicle assembly facility in Cologne, Germany, one of its largest manufacturing centers in Europe and the home of Ford of Europe. The investment will transform the existing vehicle assembly operations into the Ford Cologne Electrification Center for the manufacture of electric vehicles, Ford's first such facility in Europe.
Ford also confirmed that its first European-built, volume all-electric passenger vehicle for European customers will be produced at the facility from 2023, with the potential for a second all-electric vehicle built there under consideration.
"Our announcement today to transform our Cologne facility, the home of our operations in Germany for 90 years, is one of the most significant Ford has made in over a generation. It underlines our commitment to Europe and a modern future with electric vehicles at the heart of our strategy for growth," Rowley said.
"The decision to make the production and development site in Cologne the e-mobility center for Ford in Europe is an important signal to the entire workforce," said Martin Hennig, chairman of the General Works Council of Ford-Werke GmbH. "It offers a long-term perspective for our employees and at the same time encourages them to help shape this electric future."
Rowley concluded: "We will offer an exceptional range of electrified vehicles, supported by customer-centric digital services and experiences, allowing our customers to come with us on the journey to a fully electric future, starting right now with the launch of the all-electric Mustang Mach-E. In combination with our leading commercial vehicle business, this will form the basis of a sustainably profitable Ford business in Europe."
Additional details of Fords electrification plan and the transformation of the Cologne site will be shared over the coming months.