Automotive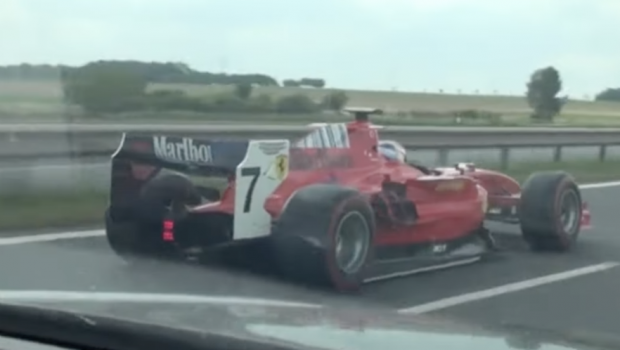 Published on August 16th, 2022 | by Joshua Chin
0
Ferrari-Liveried GP2 Car Sighted On A Czech Highway
This red open-wheeled single-seater is perhaps to be the fastest thing on the highway that day. 
Outside of the handful of street circuit races and the occasional promotional event, a race car will likely never ever drive on the same tarmac as us regular motorists. Though this doesn't seem to be the case in the Czech Republic, as a Ferrari-liveried open-wheeled single seater has recently been spotted cruising down its public highway over there.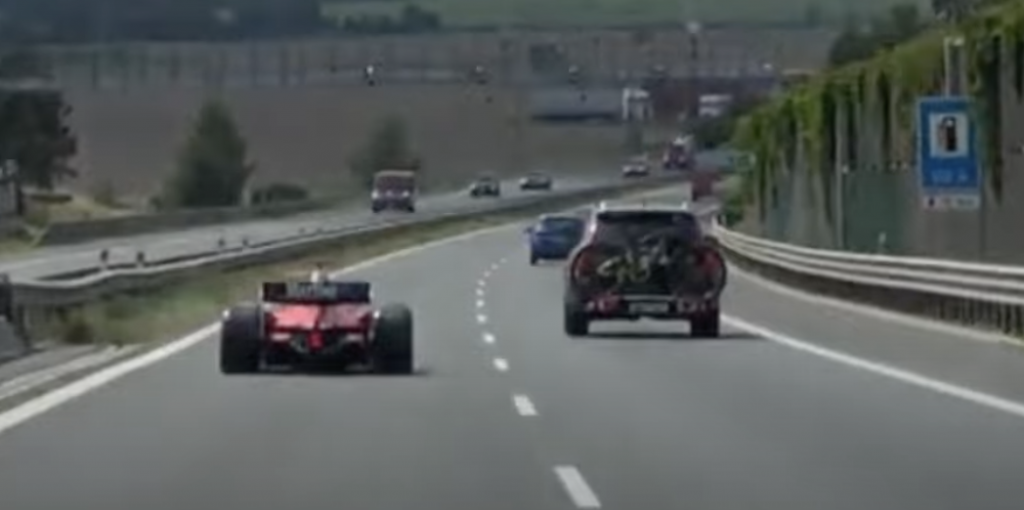 The footage of this rather incredible sight that has since been making its rounds on the internet last weekend shows of its driver performing a few hard acceleration runs when the road ahead is clear (which it almost always was, because who would actually still stay in the fast lane when see this is in the rear view?). There was also the instance where a Lamborghini Aventador and Bugatti Chiron joining in on the highway run too, which does just adds to the already bizarre sight of witnessing an actual race car on the public roads.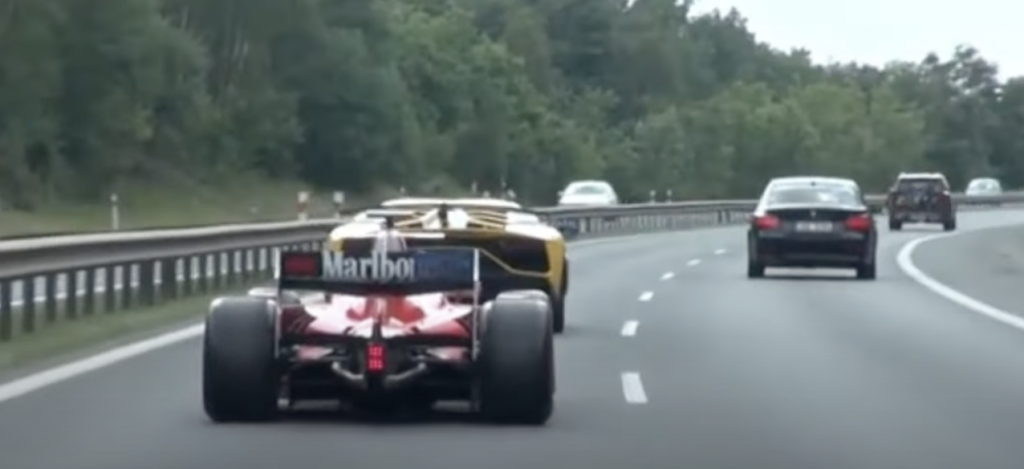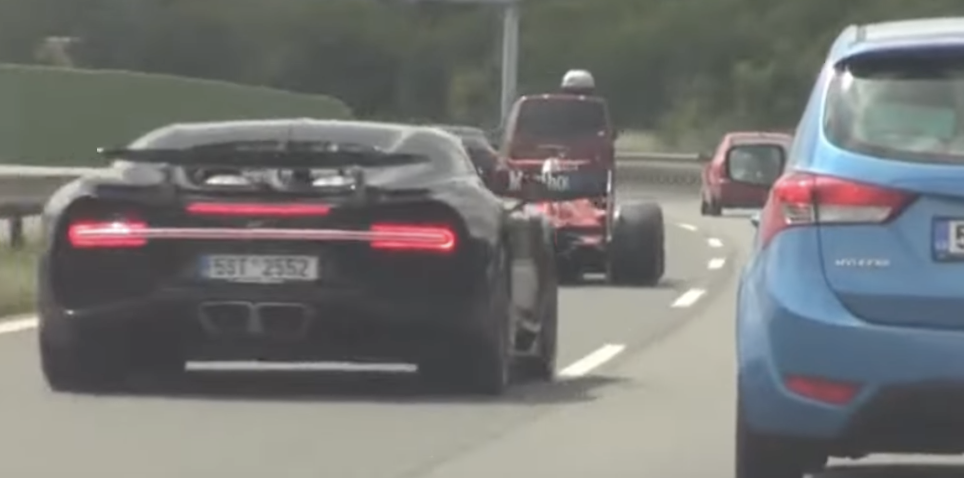 Now just to be clear, despite being decked out in a livery that is a spitting image of Micheal Schumacher's F2004 Formula 1 car, this particular red single seater is unfortunately not Schumi's championship-dominating steed. It is however a Dallara GP2/08 instead, which was the spec car for the GP2 series (now Formula 2) that ran from 2008 to 2010. 
Featuring a 600+ 4.0-liter naturally-aspirated Renault V8 and weighing less than 700 kg, this red single seater is nevertheless still nearly as fast (and nearly as loud) as a full-on Formula 1 car. And obviously, it does go without saying that this race car — that is still driving around on racing slicks, mind — isn't road legal in the slightest, in spite of what the Californian number plate tacked on to the right corner of its rear wing might say otherwise.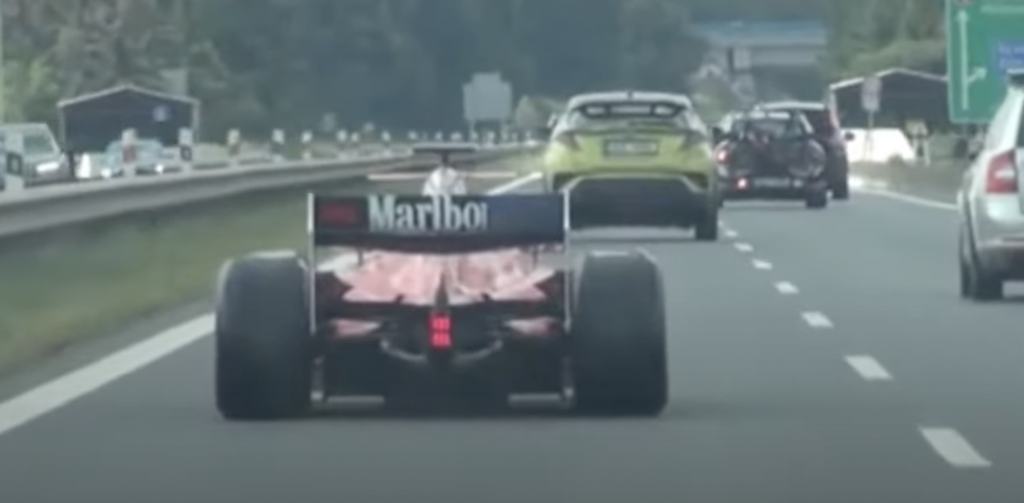 Though interestingly enough the driver has yet to face any penalties for this performing this drive, but this rather hilariously has to do with the police not being able to accurately identify the identity of the person behind the racing helmet. On an even more hilarious note too, this is actually not even the first time this red race car has been spotted on the public roads. Its first recorded motorway joyride was back in 2019, with the authorities also failing then to identify the driver.