Automotive
News
DHL Adds 44 Electric Vans & 7 E-Scooters To Its Malaysian Fleet
This expansion of its EV fleet comes as part of plans by DHL to be net-zero carbon by 2050. 
Your next delivery might soon be a little greener than before, as DHL Express has recently announced that it has added 44 electric vans and seven electric scooters to its Malaysian fleet. This latest investment builds on the company's milestone of being the first in the country to deploy electric vehicles for logistics use in October 2022.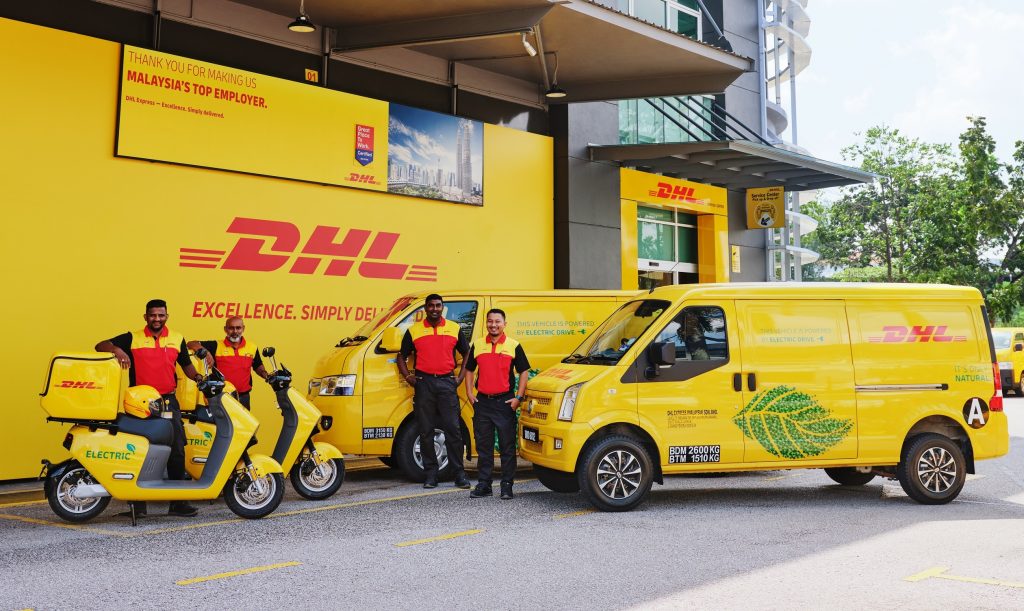 Expanding from its existing number of 10 CAM EC35 electric vans, DHL has since added 44 units of the new CAM EA4 and Foton iBlue to its fleet. These new eco-friendly parcel carriers will be deployed to other states nationwide beyond its current operational locations of Klang Valley, Penang, and Johor, with the delivery company anticipating for a 74% reduction in total fuel costs and 63.5% increase in carbon efficiency compared to the existing internal combustion engine (ICE) vans it replaces.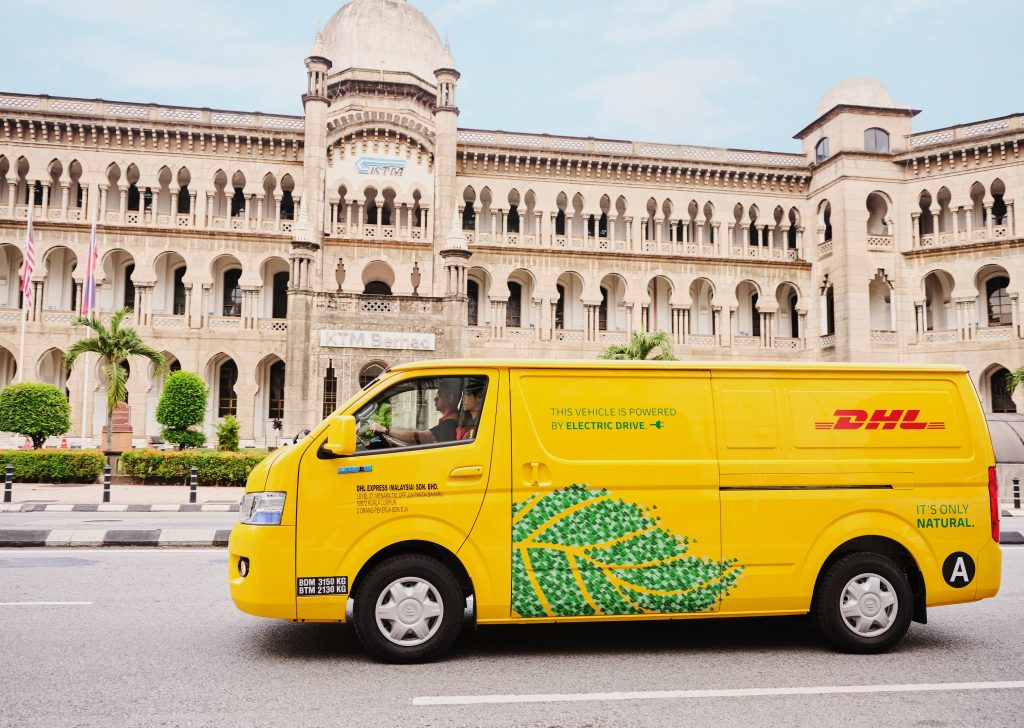 As for its new all-electric two-wheeled fleet meanwhile, DHL has went with the Blueshark R1 electric scooters to enhance the pick-up and delivery of documents and small shipments, as well as provide ad-hoc despatch support for government correspondence. Couriers will start using these eco-friendly two-wheelers on their operating routes in the Klang Valley, Penang, Melaka, and Ipoh.
Each of these Blueshark R1s packs a 2.88 kWH dual-battery that enables 110 kilometres of NEDC range on only 3.5 hours of charging time from any 220 to 240 V power source. With an estimated 90% lower annual CO2e output over conventional 150 cc engines in a typical kapchai, these e-scooters represents an effective solution for emission-free transport of lighter payloads in urban road conditions.
Via Blueshark's Internet of Vehicles (IoV) too, fleet customers can monitor and track their vehicles and essential data such as performance metrics, ride history, vehicle condition, and battery range in real time, seamlessly and instantly.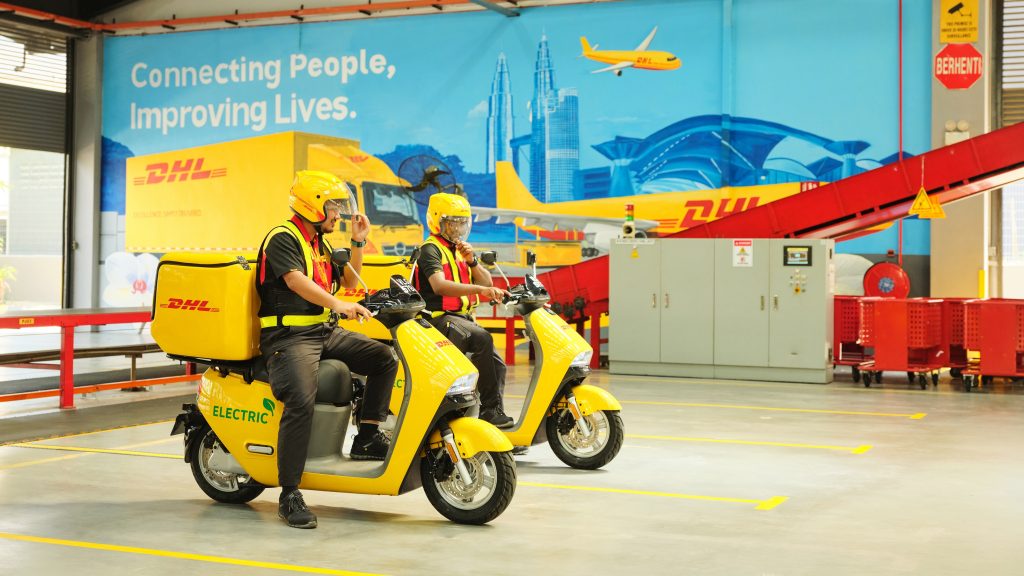 Now speaking on a more macro group-wide scale, there are apparently also plans in place by the company to transition 23% of all last-mile delivery vehicles in Malaysia to electric by end 2024. This would position DHL Express Malaysia squarely on track to achieve the Groupwide target of a 60% electric fleet by 2030.
"In facilitating global trade and supply chains, we believe it should not come at the expense of the environment," said Julian Neo, Managing Director of DHL Express Malaysia and Brunei. "As industries continue to transform in the direction of sustainability, we remain focused on leveraging green technologies towards climate-neutral operations. Expanding our EV network marks another significant step in our journey to be net-zero carbon by 2050."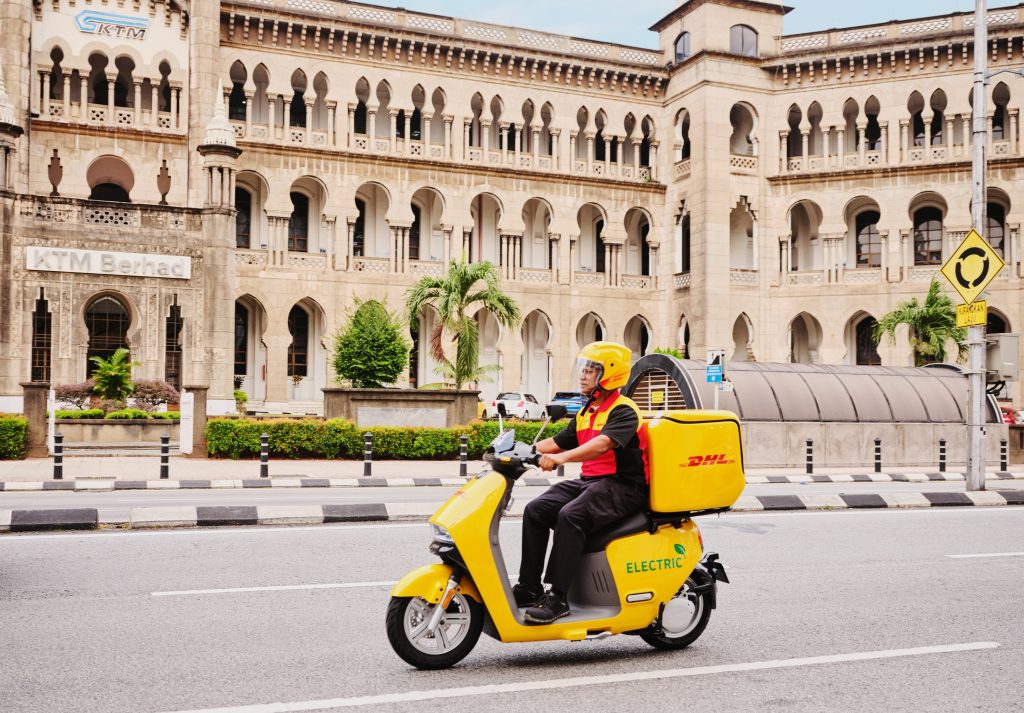 "Innovations in EV development have produced growing evidence that sustainability and performance can go hand-in-hand. We are confident in our role as a driving force to accelerate adoption and facilitate positive changes in the logistics sector. With our decarbonisation strategy, we can ensure we responsibly cover every mile," added Thushan Gooneratne, Vice President of Operations, DHL Express Malaysia. 
"DHL Express plays a major role in defining the standards for the logistics industry and we are delighted that they have chosen Blueshark to fulfil their sustainable mobility ambitions", said Jeff Chong, Group CEO (ASEAN), Blueshark Ecosystem Sdn. Bhd. "Supported by our end-to-end ecosystem and with greater efficiency, lower energy costs, and fewer moving parts on our R1, we can help accelerate EV adoption in the logistics industry and improve the operational efficiency of deliveries while reducing emissions."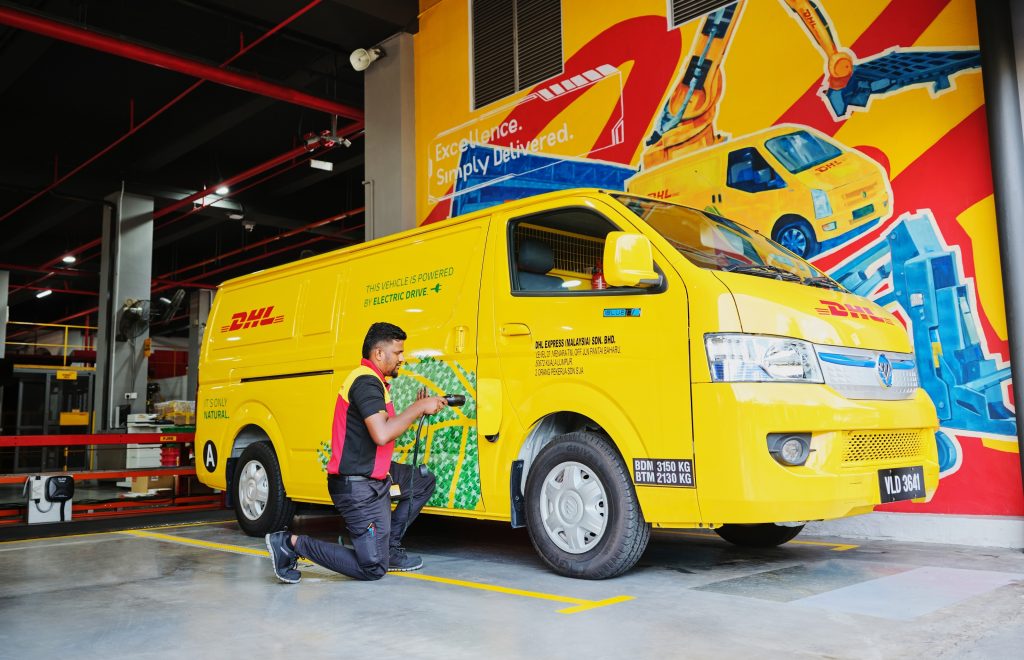 Fleet electrification is currently a key carbon reduction measure of DHL Group's Sustainability Roadmap as it invests €7 billion (RM 35.6 billion) in the current decade on the path to net-zero carbon emissions. The company has 29,200 EVs operating across its international network, of which 27,800 are involved in pick-up and delivery.