Automotive
News
GrabFood Rider Channels His MotoGP Skills During Delivery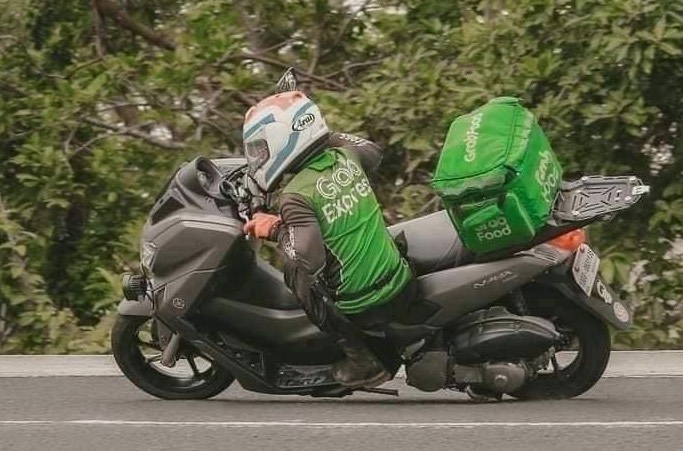 Could we be seeing a future MotoGP champion in this GrabFood delivery rider here? 
While there is perhaps much to complain about the massive boom of delivery riders on the road with their inconsiderate road behaviour and their somewhat blasé attitude to traffic laws, the one upside perhaps to all this is that there one day may be born a future MotoGP champion from all these riders running around today. 
Much like how Takumi Fujiwara of Initial D became a master drifter just by doing tofu delivery runs up and down Mt. Akina, with these delivery drivers being on the bike all day, there is little doubt that some of these riders will probably unknowingly have sharpen their riding skills to an insanely talented level. With one such example being this particular GrabFood rider here, who was photographed channelling his inner Valentino Rossi while out on a delivery run.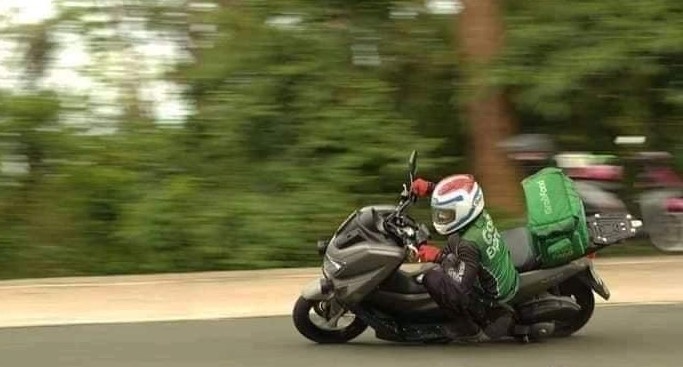 Granted, this will perhaps not make it on Grab's road safety pamphlets. Having said that however, credit where it is due to the delivery rider because it is undeniable that this motorcyclist knows his bikecraft, as he fully leans in to his scooter, shifting his weight inboard just that little bit to tackle the corner. 
Moreover, this delivery rider most certainly lives up to the GrabExpress name on his green vest. In fact, it is probably safe to say that your food will still be piping hot as if it had just came out of the restaurant's kitchen when this rider arrives on your doorstep.  
There is nevertheless a caveat with this lighting fast delivery, and that is while the food may still be piping hot when you receive it, it might not be in the most presentable of states, as evidenced by this pizza here with all the toppings slid off to one side. This rider therefore wouldn't perhaps be my go-to guy for any cake deliveries then.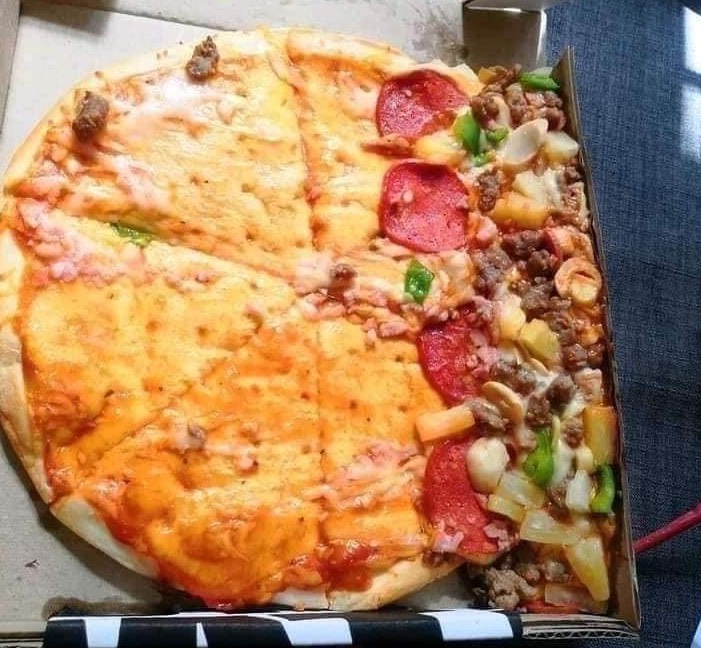 For a salad though, he'll probably be the best driver for the job as it will probably arrive while still crisp, cold and very well tossed.