Automotive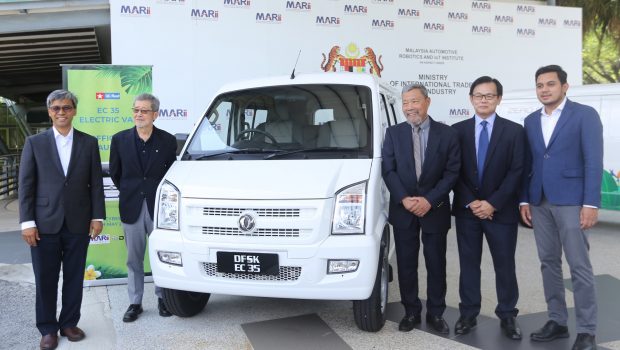 Published on May 27th, 2022 | by Aaron Fernandez
0
DFSK EC35 makes its way into Malaysia for RM130,000
DFSK, a joint venture between DongFeng and Chongqing Sokon have launched the fully electric commercial van, DFSK EC35 in Malaysia. The launch was held by the brand's official importer, QC Fleet Management at an event at the MARii Cyberjaya headquarters.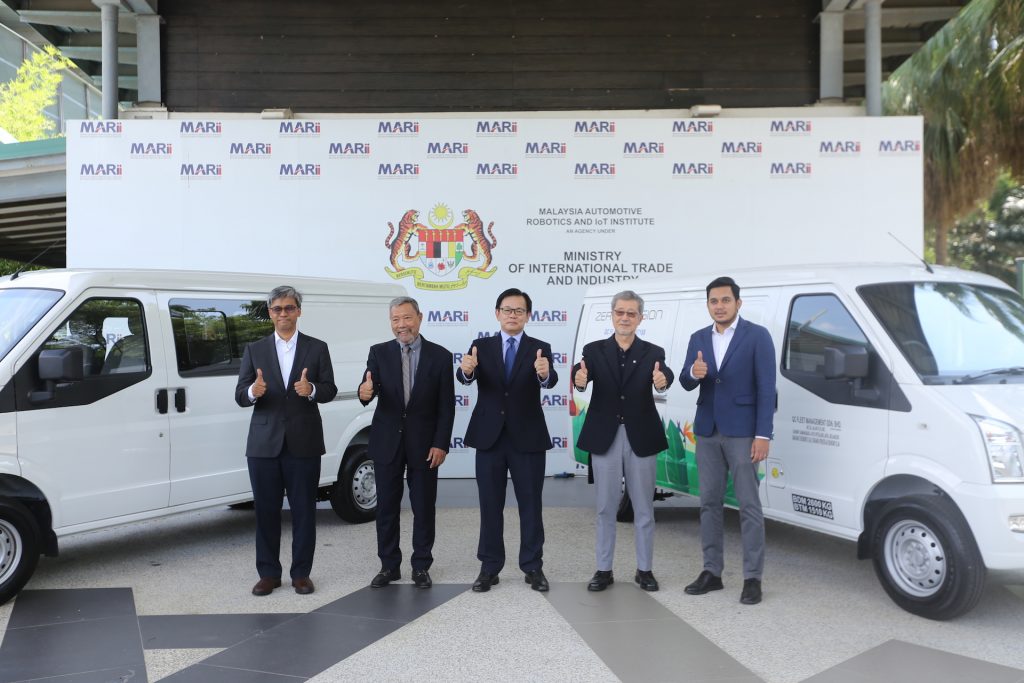 The DFSK EC35 is the first commercial electric van to be available in Malaysia. Although many might consider that great news, it might still be too early for our country. The van comes at a starting price of RM130,000 even with the electric vehicle tax exemptions. That price might not be worthwhile considering the current situation in Malaysia.
Currently, there are only a total of 500 charging stations nationwide. For those intending on using this as a delivery van, it might be difficult to find a sufficient charging port. Not to mention that the charging process will take some time too.
That's not the EC35's only disadvantage, its asking price is also much higher than its competitors. Most commercial vans in Malaysia from brands like Nissan and Toyota which only cost between RM72,888 to RM108,000. The price difference is rather large plus these vans are petrol and diesel powered which is much more convenient than an electric van.
To combat all these disadvantages, the DFSK EC35 is being offered with 3-5-year leasing packages as well as a 5-year or 120,000km powertrain warranty. DongFeng also mentions that the EC35 servicing costs are 33% more cost efficient and around 78% savings for fuel consumption compared to a regular van.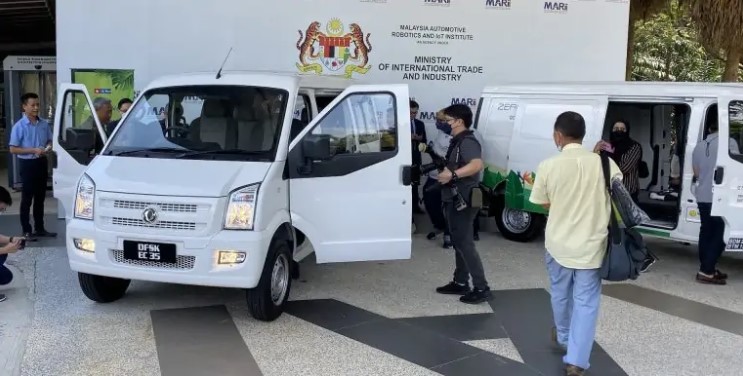 The DFSK  EC35 is powered by a 60kW electric motor that outputs 200Nm of torque and uses a 38.7kWh lithium-ion battery. Using a 6kW AC charger will take the van 6-7 hours to charge while a 40kW DC Fast Charger only takes 35 minutes from 20%-85%.
There are also several safety and convenience features included in the van like one-touch gear shift selector, a tyre pressure monitoring system, powered windows, central locking, electric power steering, ABS, EBD, triple reverse parking sensors, a reverse camera, automatic headlights, a driver airbag, 4 speakers, 9″ infotainment system and audio warning below 30km/h for pedestrians.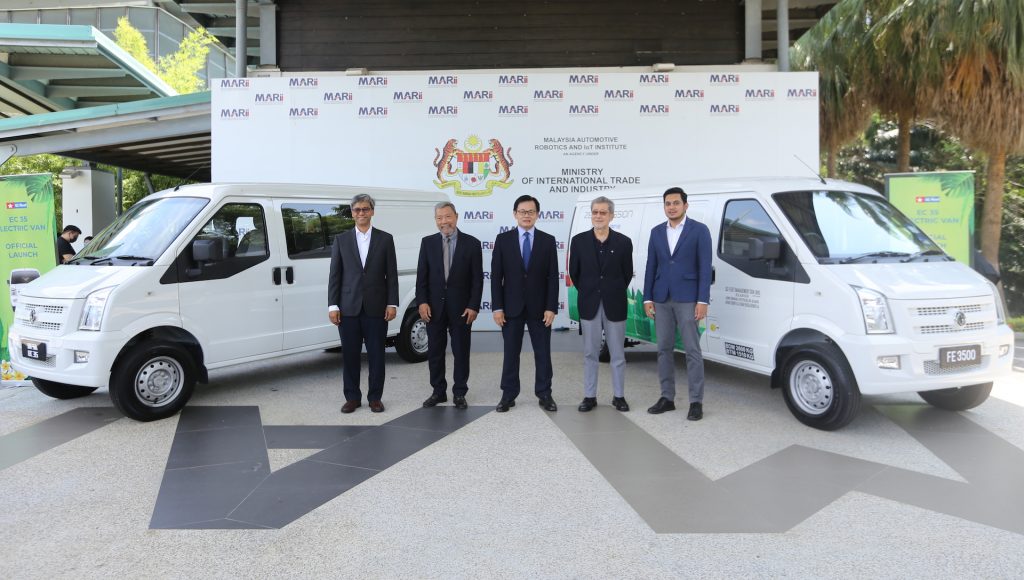 The EC35 is available in both two- and five-seater configurations, the van offers a rear access height of 1270mm, with a rear door access width of 1440mm. The EC35 can handle a payload of 1090kg.