Cars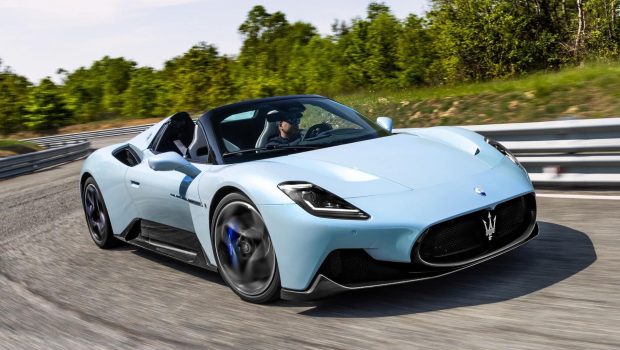 Published on May 27th, 2022 | by Aaron Fernandez
0
Maserati MC20 Cielo spyder makes its debut
After a small teaser earlier this month, the Maserati MC20 Cielo is finally making its global debut. Maserati first launched the MC20 Coupe in 2020, they also teased at a convertible version which will release in the future. The MC20 Cielo is the product of that. For those wondering, Cielo is the Italian word for "sky" hence being a convertible.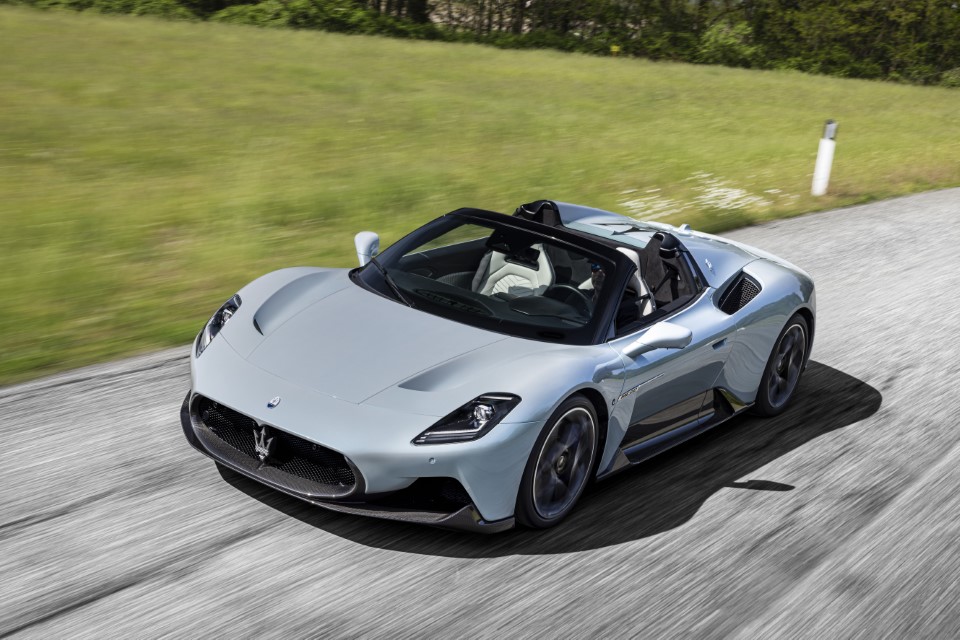 The MC20 Cielo isn't just any convertible. The spyder uses a hard roof that can be retracted in around 12 seconds. One unique feature is the fact that the roof is made from glass, which Maserati says is the best-in-class in terms of thermal insulation. It features Polymer-Dispersed Liquid Crystal (PDLC) technology and can be darkened or lightened using various settings. The roof can be closed while lightened to give the impression of a open car if needed.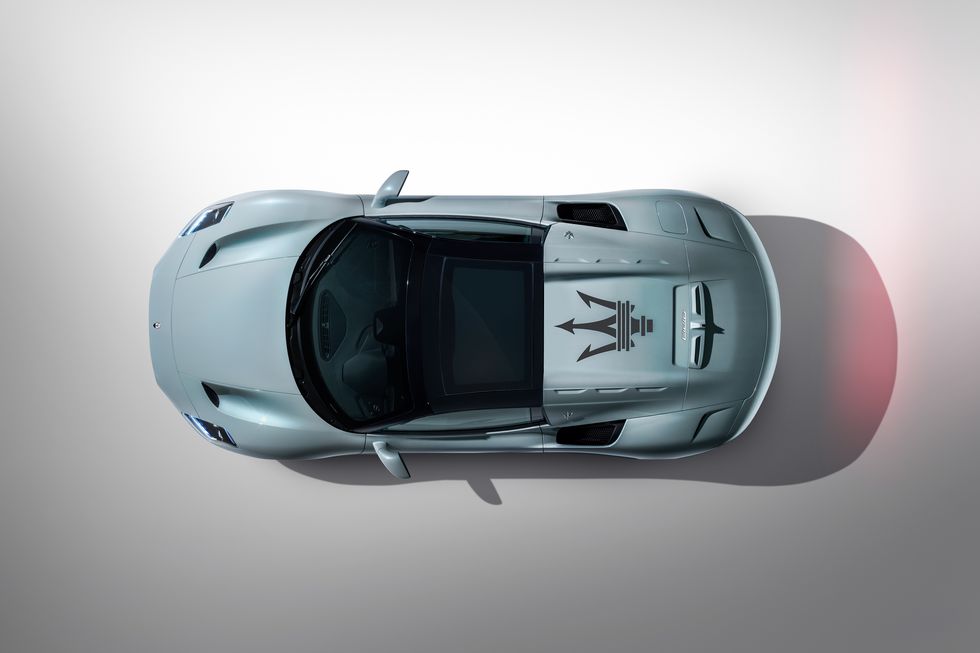 However, due to the roof mechanism and systems, the Maserati MC20 Cielo is 65kg heavier than the MC20 Coupe.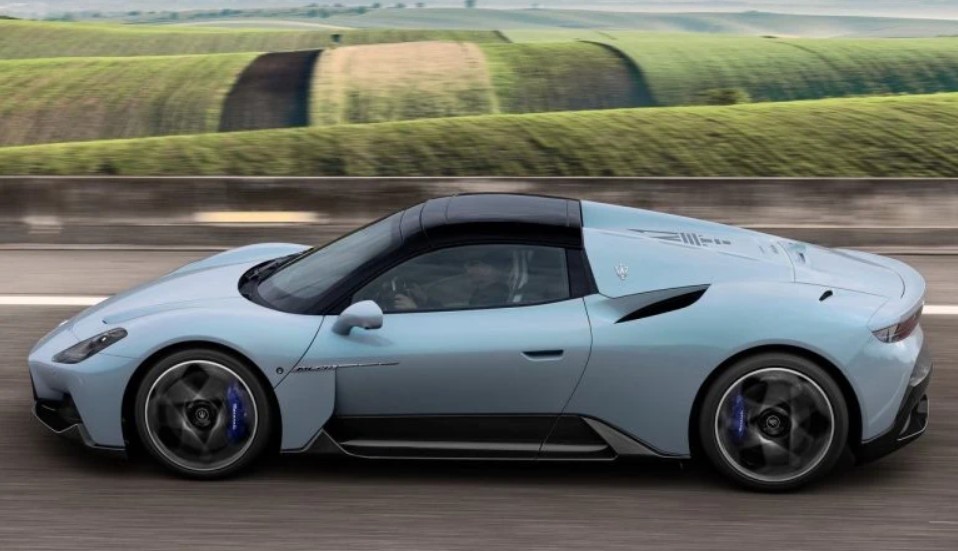 In terms of powertrain, the MC20 Cielo is exactly the same as its counterpart. It is powered by 3.0L V6 Nettuno engine which is capable of 630hp and 730Nm of torque paired with an 8-speed wet dual-clutch transmission. Even with the added weight from the foldable roof, the car still performs a 0-100km/h sprint in 3 seconds and has an incredible top speed of 320km/h. It is also a rear-wheel drive.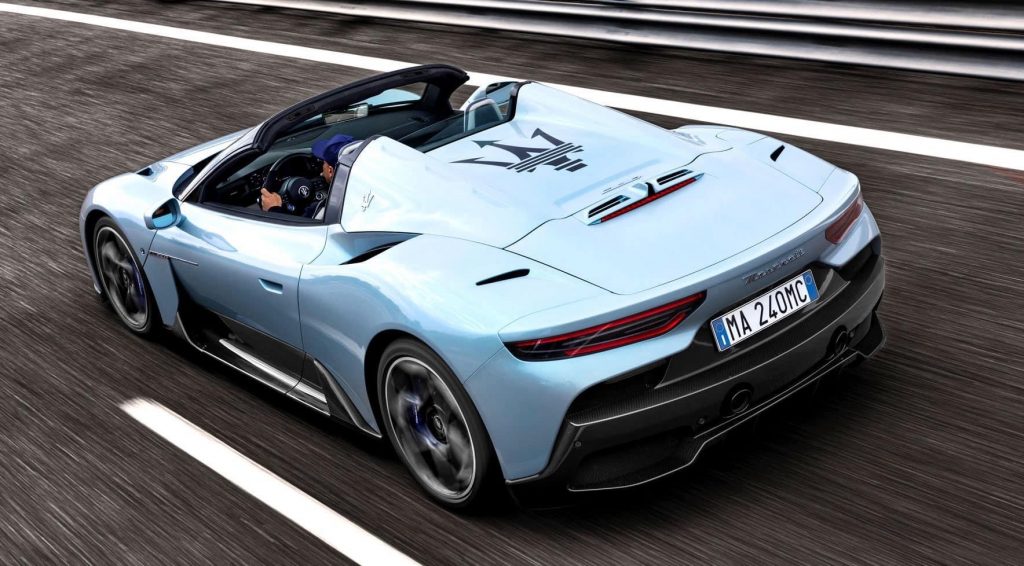 The MC20 Cielo also has an upgraded interior and a couple of new features. The steering wheel has been added with new blue buttons and a mode switch. There are 5 drive modes that can be selected – GT (default) mode, WET mode, SPORT mode, CORSA mode and ESC OFF mode. The GT, WET and SPORT modes are intended for their respective purposes, while the CORSA mode activates the engine and brakes to the maximum for a pure racing experience. Meanwhile, in ESC OFF mode all control functions are disabled.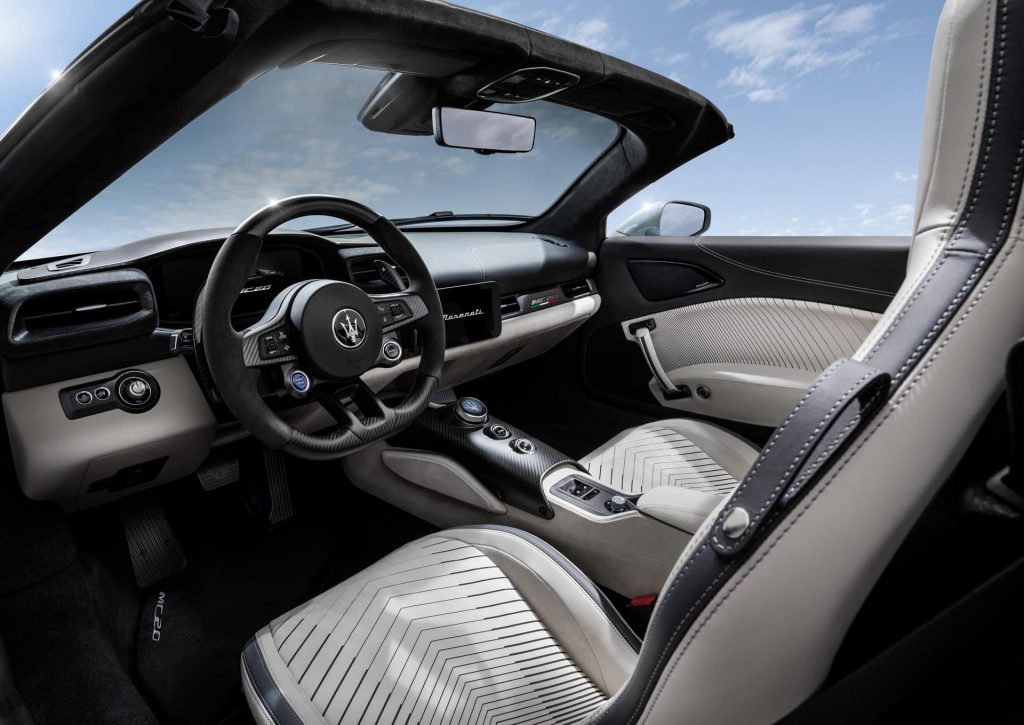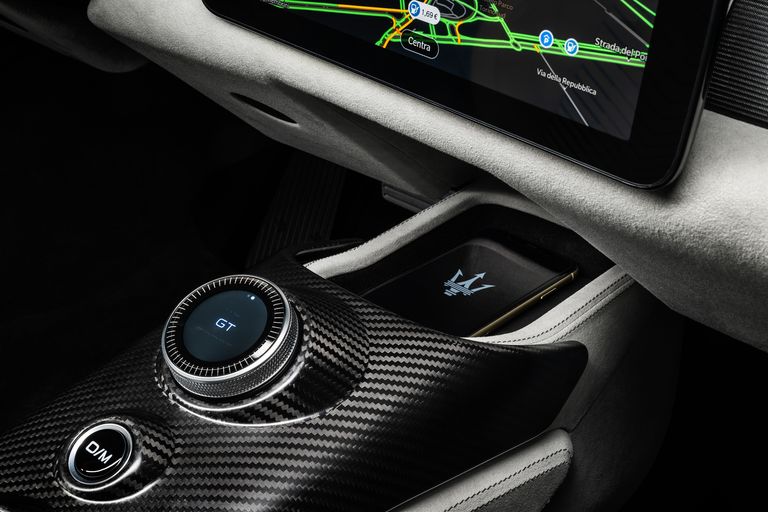 MC20 Cielo is also equipped with an optional High Premium Sonus faber audio system. The MC20 Coupé system, an EISA award-winning in-vehicle audio system, has been specifically optimised for the spyder's cabin, with all the 12 speakers precisely positioned.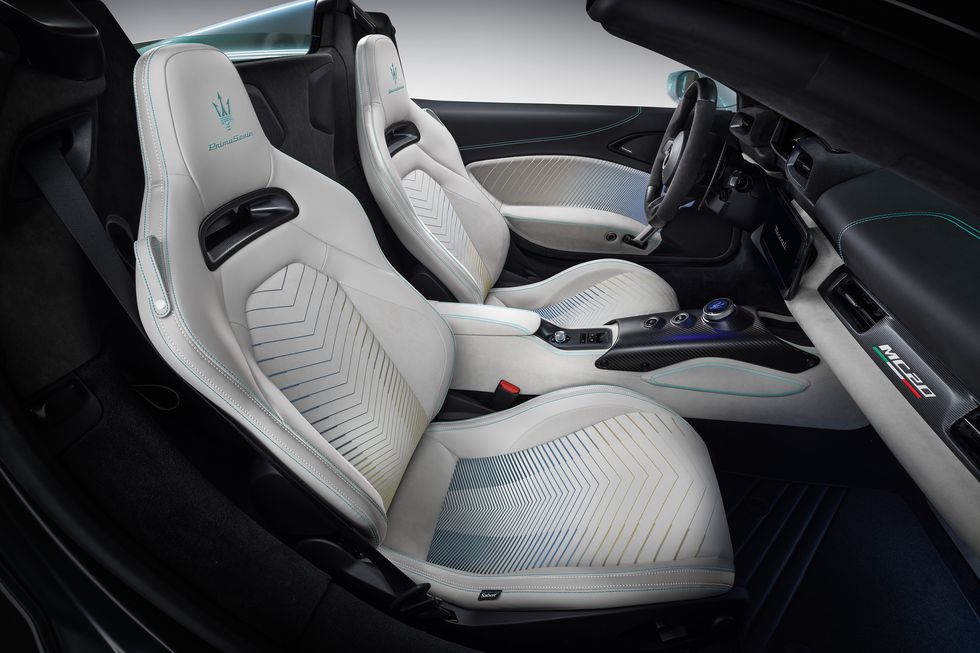 New safety features include parking sensors, rear-view camera, 360-degree camera, traffic sign recognition, autonomous emergency braking and blind-spot monitoring.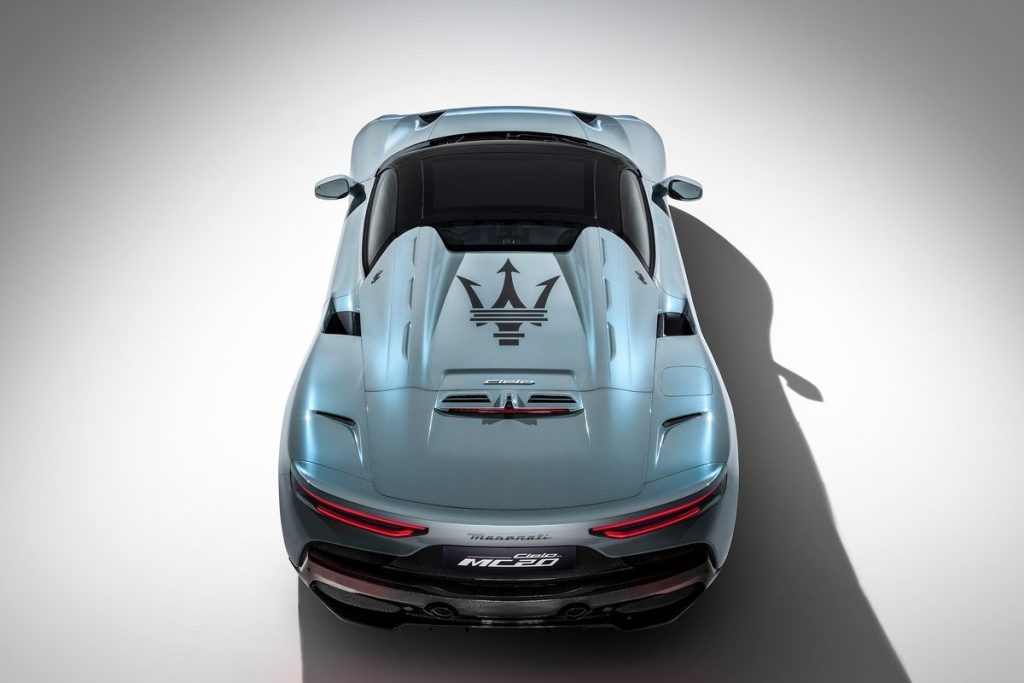 Pricing for the Maserati MC20 Cielo is still unknown, but it will definitely be more expensive than the MC20 Coupe which goes for $212,000. The launch version is limited to 60 units and features an exclusive three-layer metallic colour known as Acquamarina, as part of the Maserati Fuoriserie customisation program.