Automotive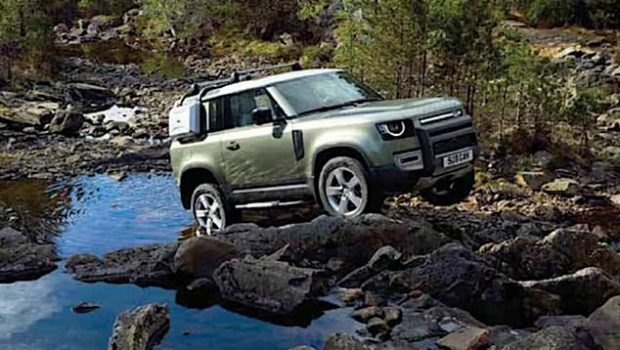 Published on September 10th, 2019 | by Hammer
0
Defender 2020 from Land Rover full pictures and details
Before the global unveiling of the all new Land Rover Defender 2020, Jaguar Land Rover press department has shared the pictures and details of this much anticipated 4×4 SUV with a South African specialist 4×4 off-road magazine. The Magazine editor shared the pages on instagram and social media 2 days ago and it was quickly picked up by major automotive news websites sharing the exact same content.
Here below is what was shared. 
This all new five-door Defender 110 is the first to appear on the market and it is built on a brand new monocoque platform called the D7X, which is 95% new. It will include a completely independent suspension based on regular air cushions and or springs depending of model type.
This new Defender 2020 has a ground clearance that measures 291 mm, its approach angle is 38 degrees, the attack angle is 40 degrees, and the clearance is 20 degrees. It can run through water crossings with a height of 900 mm, which betters the Ford Raptor and the new Jeeps.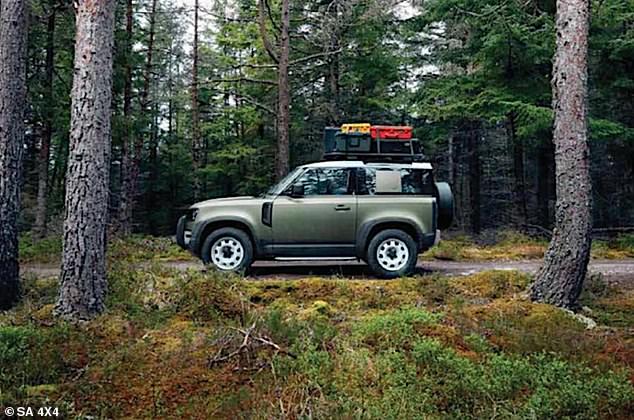 The off-road functions are looked after using a Terrain Response 2 system configurable with a new Wade function. The all-wheel drive system is a permanent one and works alongside its own two-speed gearbox. A central differential comes standard and an active rear is optional. This new Defender is also equipped with ClearSight Ground View system which allows the driver to see the road "through the hood".
From launch this new Defender will be offered with an inline 6-cylinder 3.0-liter petrol engine (version P400) that delivers a useable 400hp and 550Nm of torque. There will also be a 2.0-liter turbo diesel (D240) with 240hp and 420Nm of torque. The underside of this 4×4 SUV is perfectly flat. The declared payload is 900 kg and up to 300 kg can be carried on the roof and its towing capacity is 3,720 kg.
This new Defender debuts with a new multimedia system called Pivi Pro.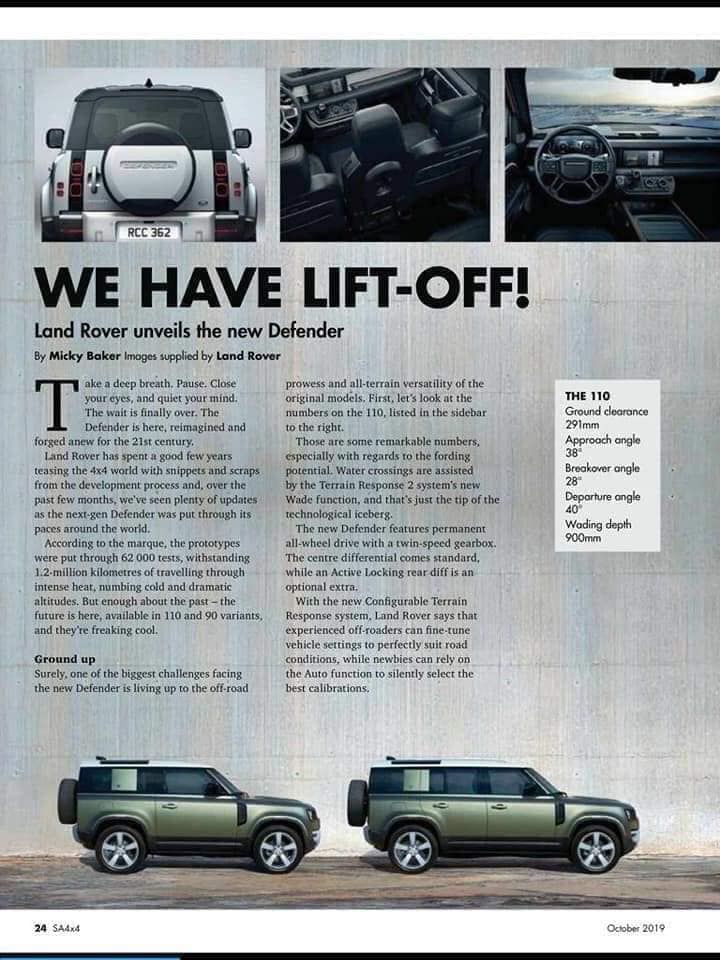 This new Defender 110 model will have five or six seats and also a 5 + 2 seating configuration, while the total luggage volume can reach 2,380 liters with the last two folded rows. The Model 90 will have up to six seats, with three in the first row and this is why the gear shifter has been raised up to the dashboard.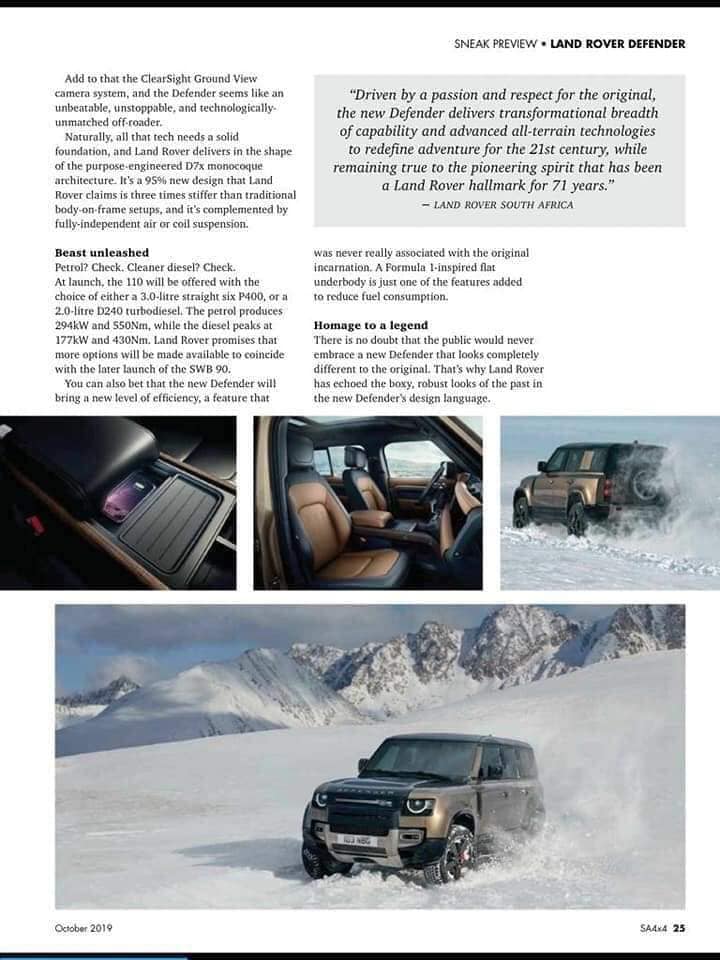 Land Rover will offer four accessories packages: Explorer, Adventure, Country and Urban. More information will be shared in the next few days together with more detailed pictures.