Automotive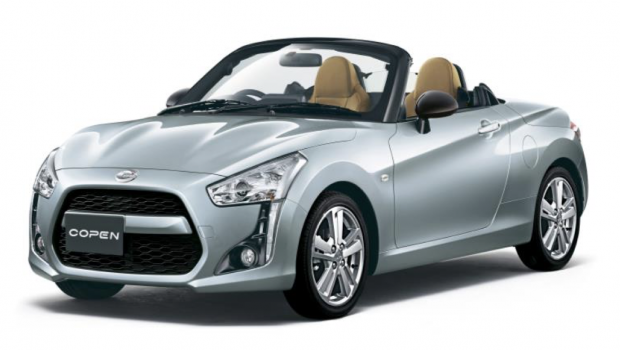 Published on May 2nd, 2021 | by Joshua Chin
0
Daihatsu Performs A Mini Update On Its Copen Mini-Cabriolet
When Daihatsu says its a mini update, it really is as all that is changed visually are the wing mirrors. 
Daihatsu has recently announced that its cutesy Copen convertible has just been given a mini update. And they really weren't kidding about the mini part, as all that is visually changed over its pre-updated iterations are the addition of larger side mirrors. 
Aside from the enlarged side mirrors that come in response to new safety regulations, the revised Copen now also gains automatic headlights as standard on all variants. Those two changes however are about all that has been altered during this most recent update of this dinky Daihatsu.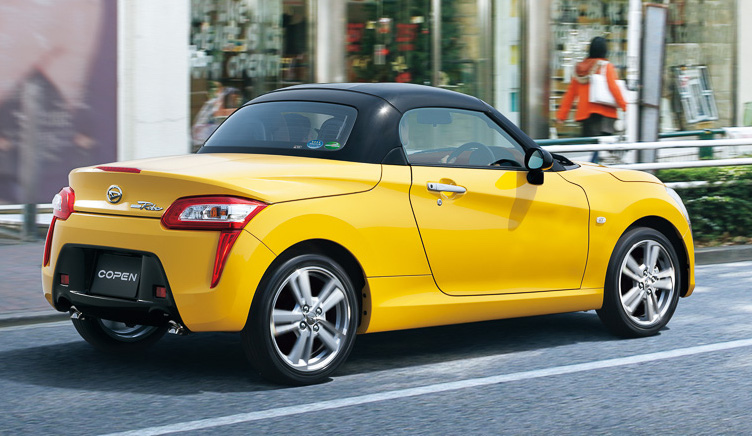 Speaking more about the Copen in general, this second generation Daihatsu kei-convertible was launched way back in 2014. Featuring a folding metal hard top and a 'Dress-Formation changeable interior and exterior structure', under the hood of this micro-cabriolet lies a fizzy 658 cc turbocharged three pot that sends all 63 hp and 92 Nm of torque to the front wheels through either a 5-speed manual or 7-speed CVT.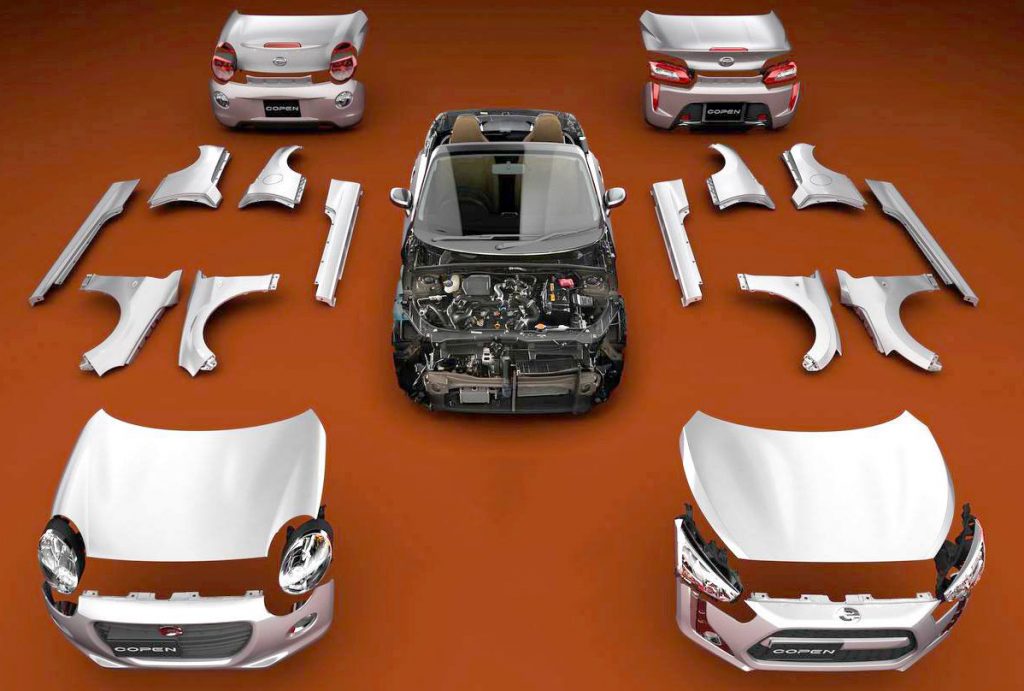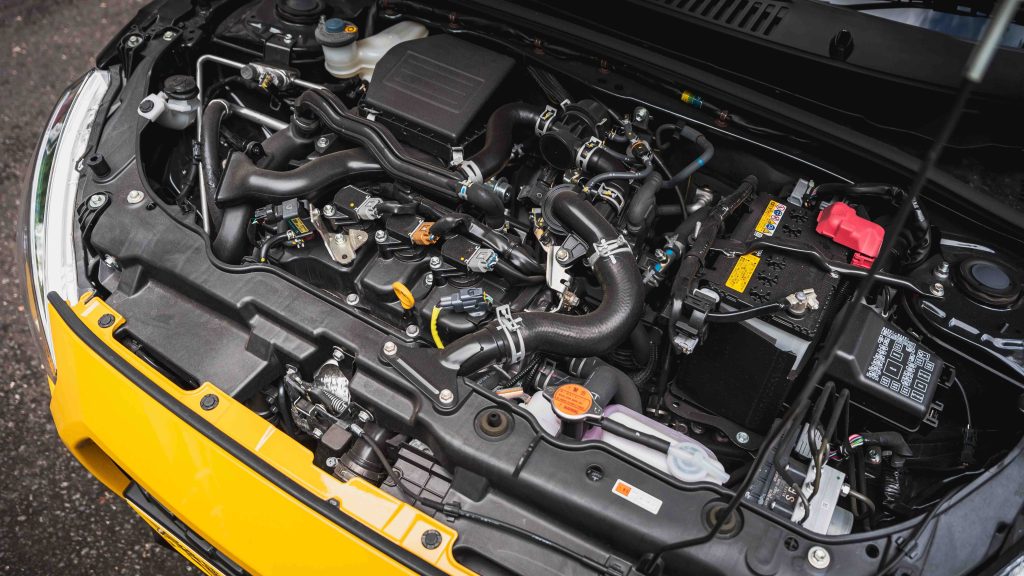 A total of four variations of the Copen are currently available: Robe, XPLAY, Cero and GR Sport. The Robe is the most plain Jane version of this diminutive Daihatsu, as the XPLAY adds funky two-tone body cladding to the exterior of this compact cabriolet while the Cero brings with it a rounder look reminiscent of its prior iteration.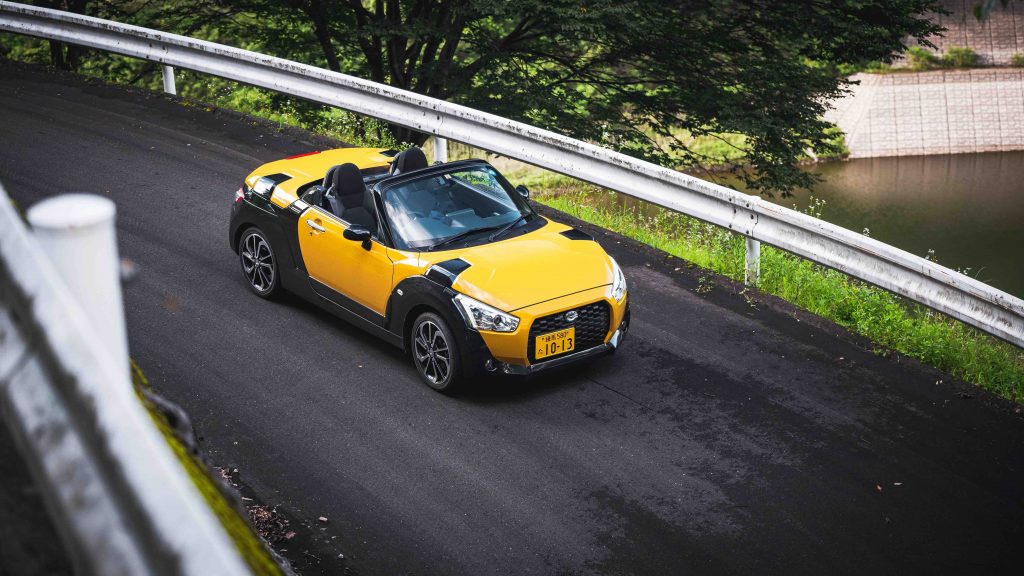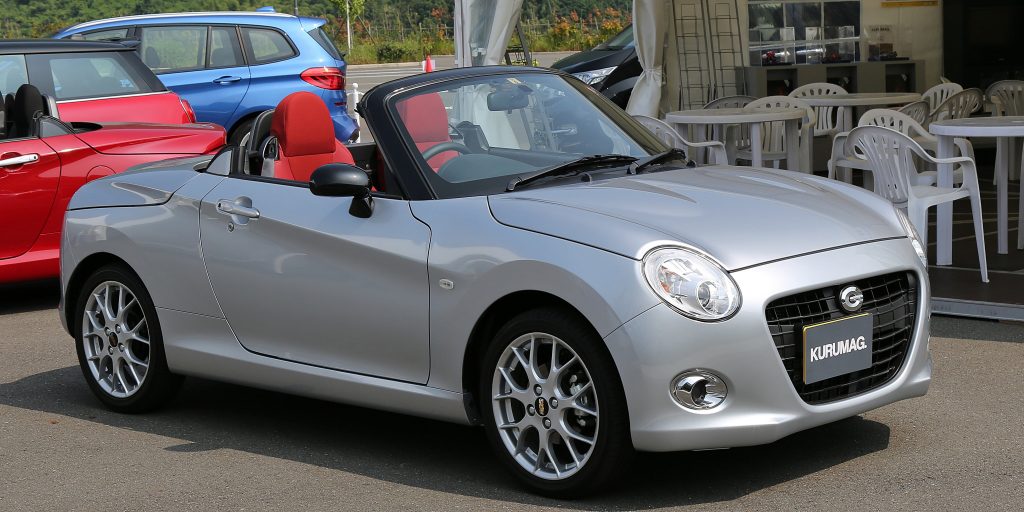 The Copen GR Sport meanwhile is the result of Gazoo Racing going to town on this runty roadster. Though there has not been any extra power eked out from that puny power plant, the Toyota tuners have nevertheless added sportier suspension, sport bucket seats, a Momo-branded steering wheel, and a bodykit that is reminiscent to that of the GR Yaris, especially when in white.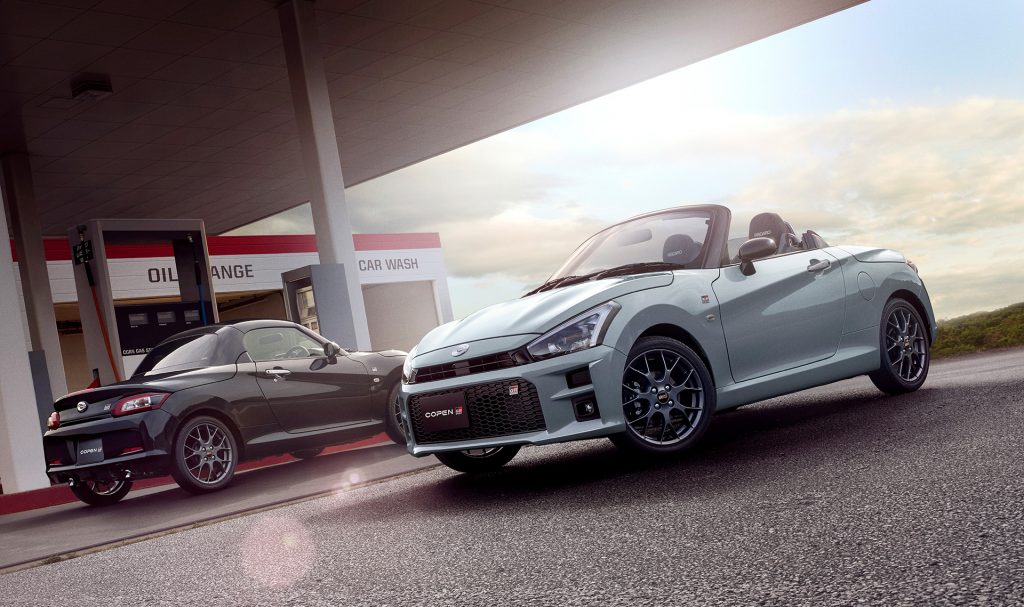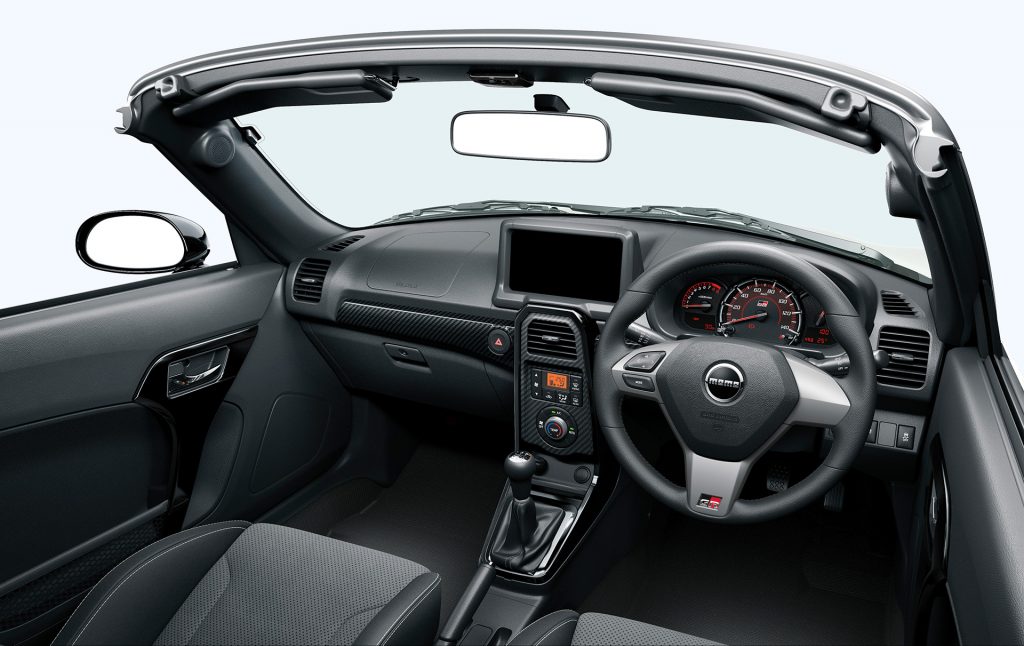 Prices for the Copen begins at ¥1,888,700 (RM 71,000) for the CVT-equipped Robe, before going all the way up to the ¥2,437,200 (RM 91,000) for the 5-speed manual GR Sport. As for how much grey-imported Daihatsu cabriolets cost in Malaysia, expect to pay around RM 110k to RM 130k (depending on model year) for the few examples that are currently out there.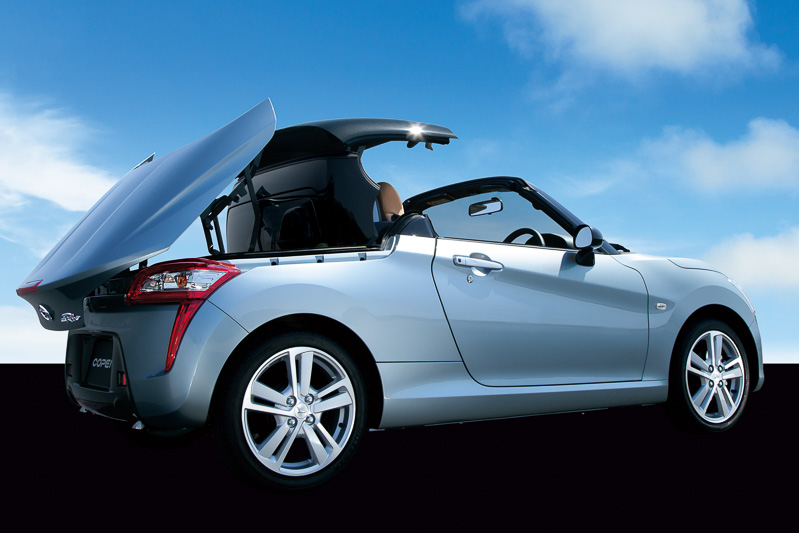 PRESS RELEASE: Daihatsu Motor Co., Ltd. (hereinafter "Daihatsu") has partially upgraded its COPEN mini convertible sports vehicle, and will launch the new model nationwide on Wednesday, April 7.
Launched in 2014, the current COPEN mini convertible sports vehicle utilizes a new D-Frame framework and Dress-Formation changeable interior and exterior structure to realize impressive driving performance and enable owners to express their individuality. It is currently available in four models: the COPEN Robe and COPEN XPLAY as well as the COPEN Cero and COPEN GR SPORT which were added in 2015 and 2019 respectively.
The current round of partial upgrades to the vehicle increases the size of the side mirrors to ensure a wider view of the rear in response to new regulations. Furthermore, automatic headlights have been added as standard for all grades to improve safety.
Based on its "Light you up" approach, going forwards Daihatsu will continue to provide optimal mobility to every one of its customers, and cater to their needs via its extended range of mini and compact vehicles.
Summary of partial upgrades
Larger side mirrors to ensure a wider view of the rear

 

Automatic headlights as standard for all grades