Used cars
AP-Worthy Left Field Imports #7: Ariel Nomad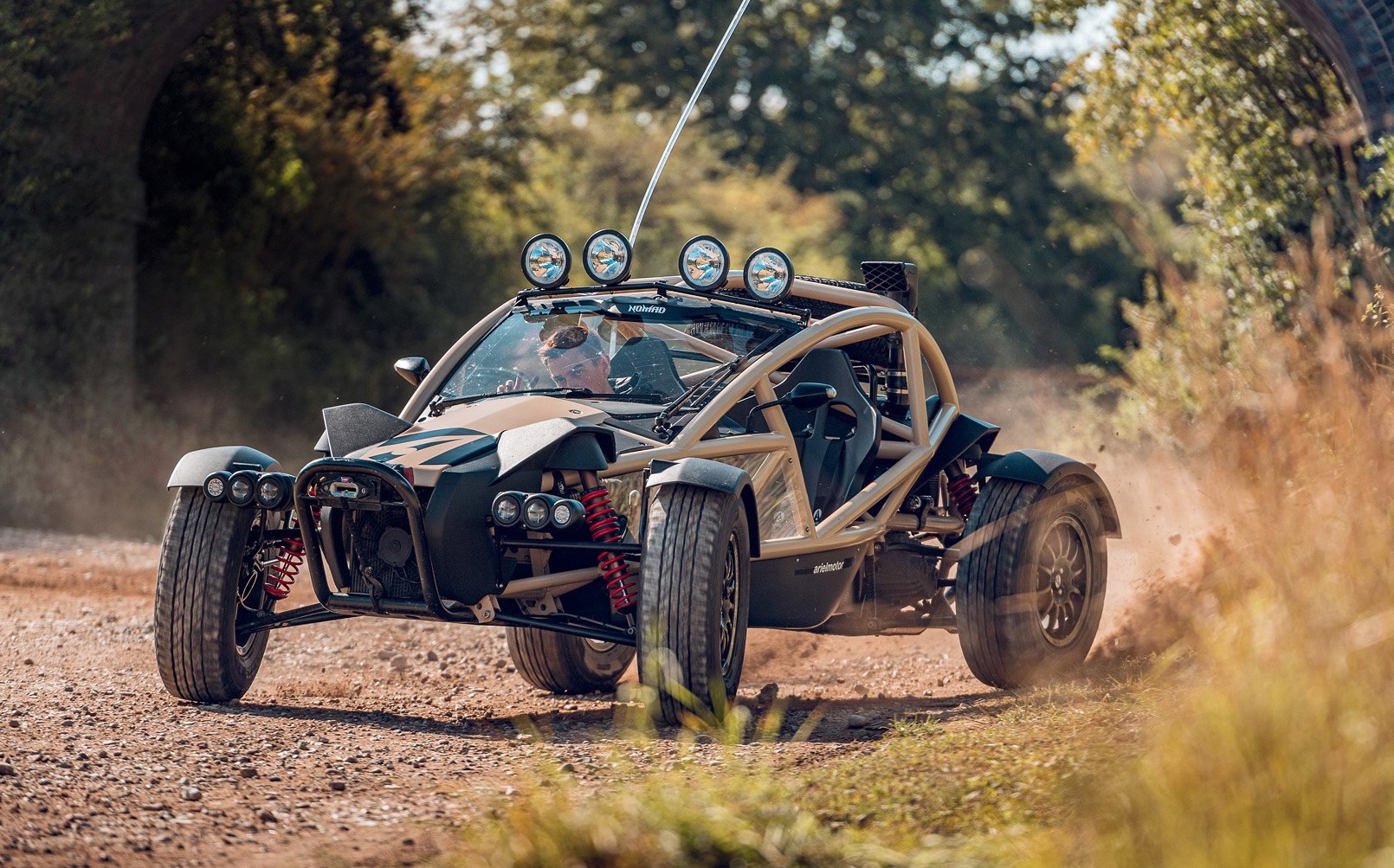 For those who want to live out their Mad Max fantasies, there may be no better car for the job. 
Now for those who have been reading this mini-series in order, you might have just noticed a trend then that the cars in this list are getting steadily more practical and grown up. What is after all more grown up than a Volvo estate, even if it did have hot-hatch rivalling performance? 
Happily (or unhappily, depending on your level of sensibility) however, all this sensible advice is soon to stop as we turn our attention towards something on completely the other end of subtle spectrum to some ostentatious odd-balls. And for those with a fervent desire to peacock with their car, you can't really do much better than bringing one of these Ariel Nomads into the country.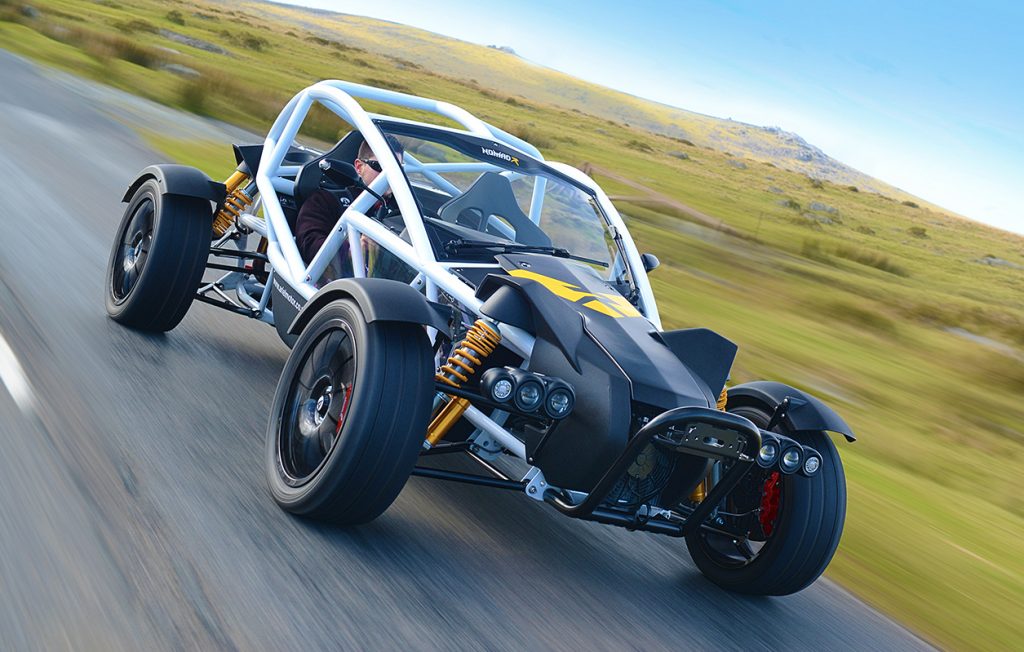 Looking like something that came straight out of Mad Max, park the Nomad next to a Porsche or even a Pagani and it is still almost guaranteed that a crowd of curious onlookers will form within seconds to ogle at this is British-built rally-racer with number plates. And with a mid-mounted supercharged Honda 4-cylinder that is rated for an official century sprint time of 3.4 seconds, this lightweight off-road weapon would also smoke any hyper-hatch and could just about keep up with any current supercar off the line too. 
Now sure, having no discernible boot or any body work for that matter does make the Nomad a rather inconvenient daily driving prospect. Though with remote-resevoired Ohlin shocks and knobbly off-road tires, it would nevertheless be able to tackle the rough roads of Malaysia without breaking a sweat.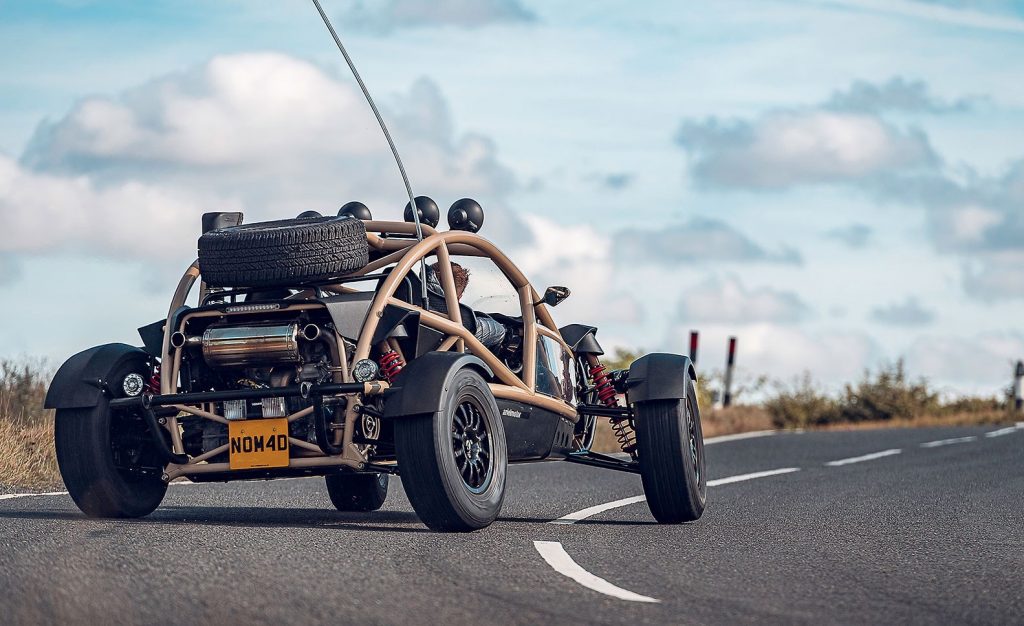 As with such a niche vehicle, residuals for the Nomad are rock solid and used prices aren't really all that much lower than the £60,000+ (RM 320,000) most buyers initially forked out for one brand new. So for those with the cash to spare for such an ostentatious toy, it may just be more convenient to order one from Ariel themselves. But do keep an eye out on the final price while speccing one up, as the list of optional extras that can be added onto this odd-ball off-roader is both impressively long and incredibly enticing.  
Though as ostentatious as the Ariel Nomad may be, there might just be one other car that can out-peacock the road-registered rally buggy. And that car just so happens to be subject of the upcoming suggestion, though calling it a car might be a stretch, because the Morgan 3-Wheeler is technically one wheel short of being one.