Automotive
News
BYD Seal Sedan Lands In Singapore From $234,888 With COE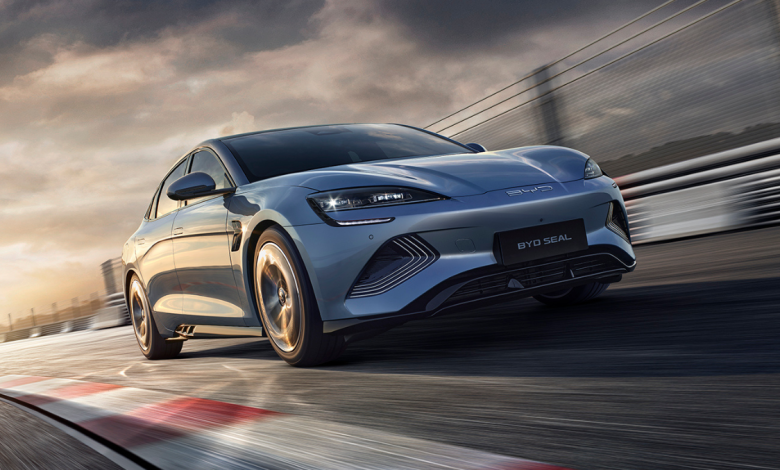 This new BYD EV sedan will be taking on the likes of Tesla's Model 3 and Hyundai's IONIQ 6. 
BYD has recently announced the arrival of its Seal in Singapore. Landing over there shortly after its launch in Thailand, this sedan marks the third product after the Dolphin and Atto 3 to be introduced by the Chinese automaker in the tiny island nation.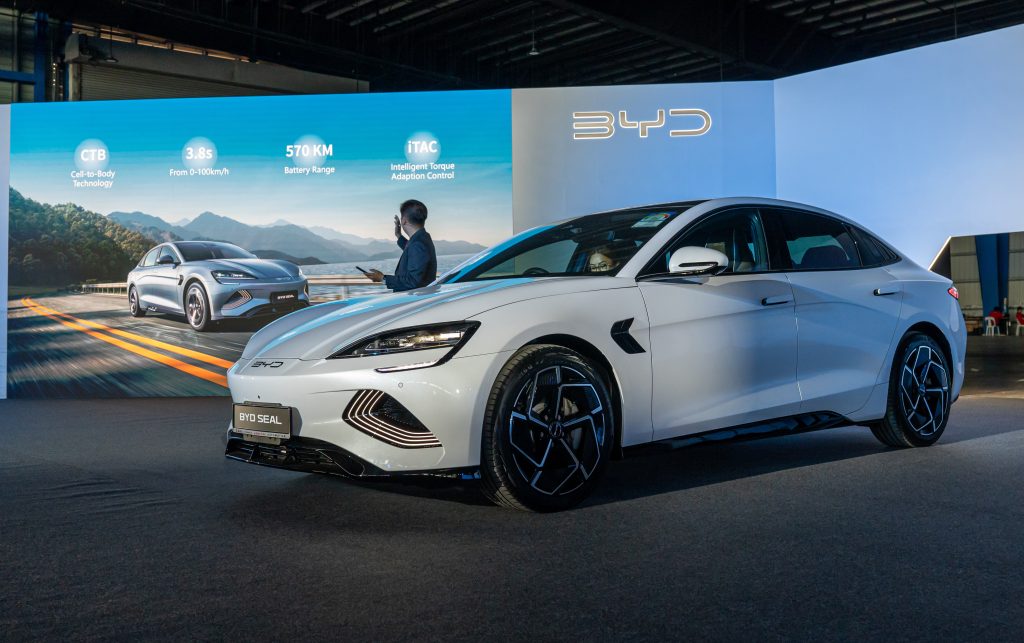 Three variants of the Seal are currently being offered in Singapore, with the lineup beginning from the Dynamic trim. This particular specification brings with it a single 150 kW rear-mounted motor paired to a 61.44 kWh Blade battery pack, which is apparently good for a century sprint time of 7.5 seconds and a WLTP-claimed range of 460 km on a single full charge. 
Moving up the lineup meanwhile is the Premium variant, which also features a single motor, but thanks to a larger 82.56 kWh battery pack, is now rated at 230 kW. This therefore sees both its century sprint time decrease to 5.9 seconds, while simultaneously seeing its usable range increase to a WLTP-claimed figure of 570 km.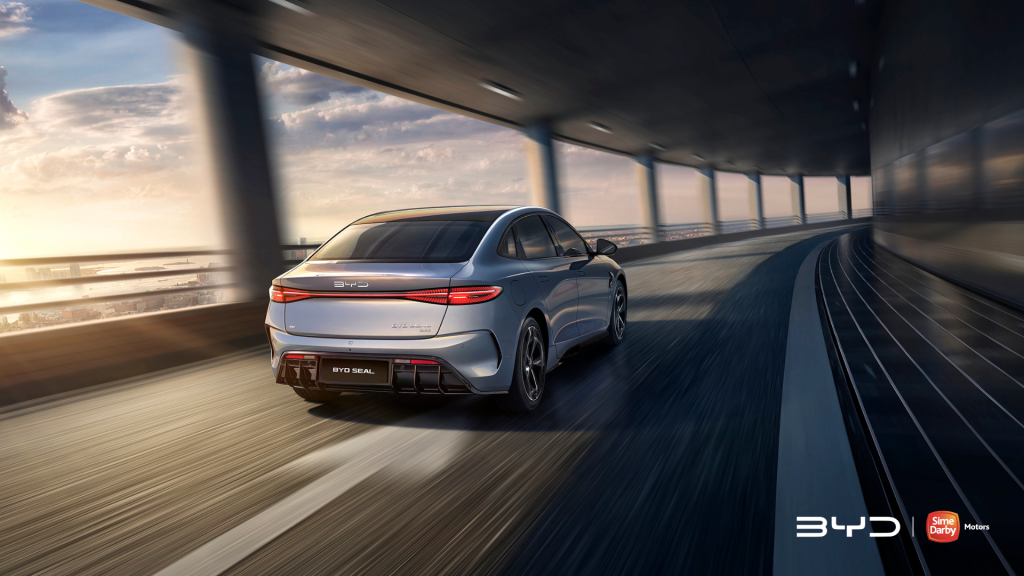 Though those who want to eat sports cars for breakfast in their Seals can opt instead for the top-of-the-line Performance variant, which has a motor on each axle that results in a total power output of 390 kW, and hence sees for a 0-100 km/h sprint time of only 3.8 seconds. Paired to the same 82.56 kWh battery pack as the Premium variant too, this particular all-wheel-drive trim of BYD sedan is also claiming for a healthy WLTP-claimed range of 520 km. 
The AWD Performance further benefits from BYD's newly developed Intelligent Torque Adaption Control system (iTAC). Essentially a torque vectoring system, the Chinese automaker claims for this technology is supposedly able to reduce the torque or output negative torque on each wheel to better maintain the stability of the vehicle.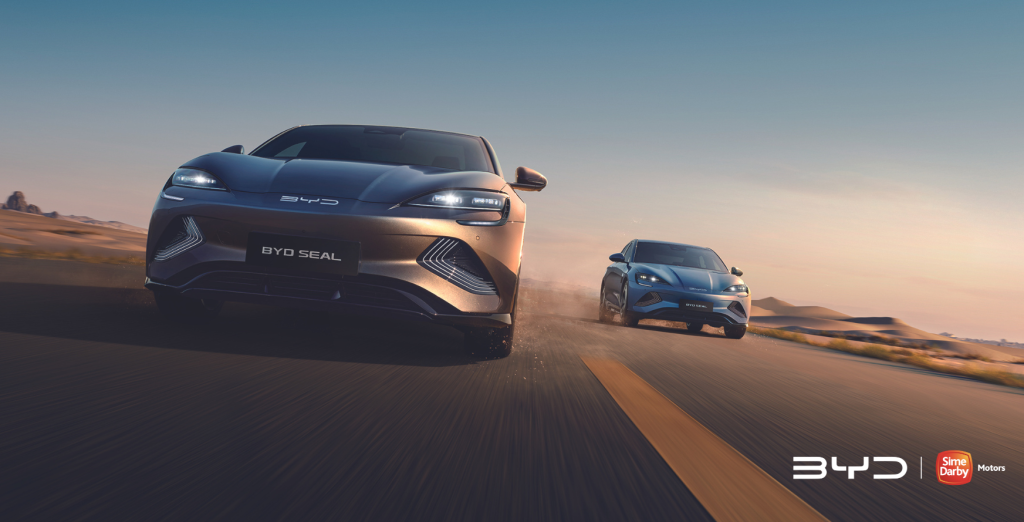 All trims of the BYD Seal in Singapore are available with a 7 kW on-board AC charger as standard, but apparently only the top-tier Performance variant is capable of 150 kW DC charging relative to the standard 110 kW for the other two variants. There is nevertheless little to distinguish the trims in terms of interior tech toys, as the whole lineup benefits from a 15.6 rotatable central infotainment touchscreen with Android Auto and Apple CarPlay integration, not to mention too a 10.25-inch digital instrument cluster, full-length panoramic sunroof and a 12-speaker Dynaudio Performance Audio System.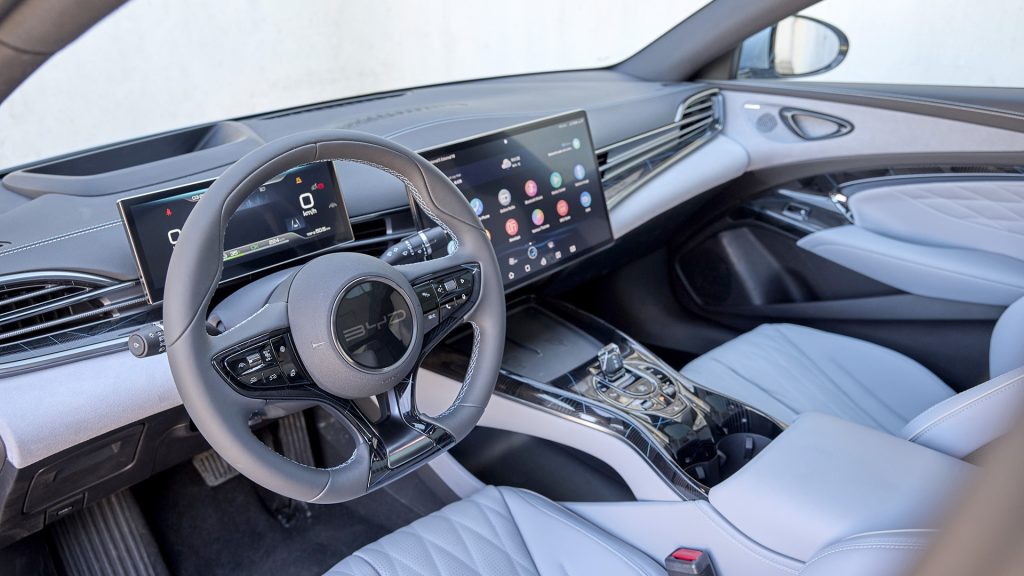 Built upon BYD's EV-specific e-Platform 3.0 too with the implementation of its highly advanced Cell-to-Body technology, all variants of this sleek all-electric sedan boasts an impressive 400 litres of cargo capacity in its trunk, in addition to a 50-litre 'frunk' under the bonnet. The Chinese automaker further touts for this all trims of the Seal to come with a whole suite of active driver aids as standard in Singapore, which includes but not limited to Forward Collision Warning, Automatic Emergency Braking, Rear Collision Warning, Rear Cross Traffic Alert and Rear Cross Traffic Brake, Lane Keep Assistance, Lane Change Assist and Emergency Lane Keep, Adaptive Cruise Control and Intelligent Cruise Control, a 360- degree Panoramic Camera, Blind Spot Detection System, ESP, Traction Control, Hill Decent Control, Automatic Vehicle Hold, Intelligent Speed Limit Information and Intelligent Speed Limit Control.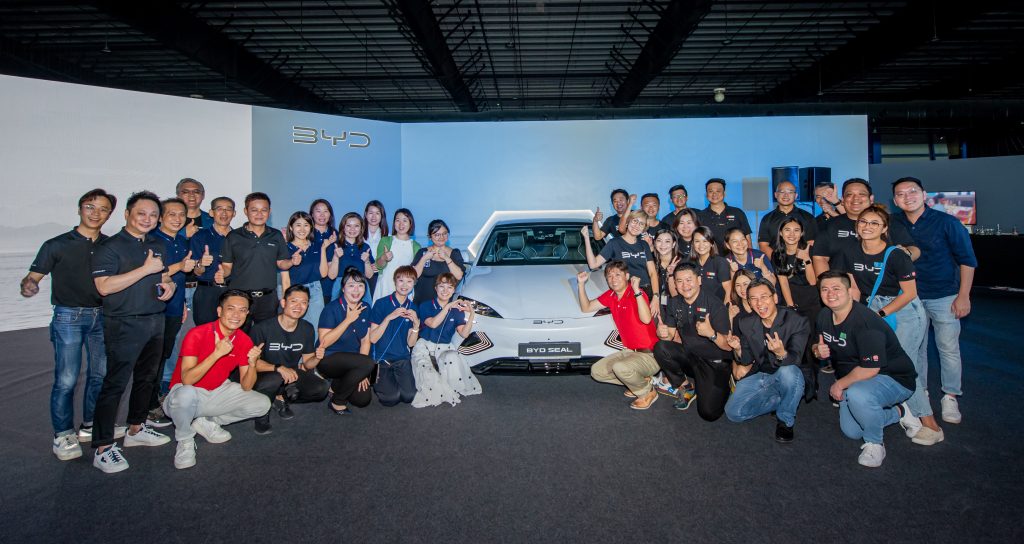 The Seal in Singapore starts from a COE-inclusive price of $234,888 (RM 810,000) for the Dynamic variant, before rising to $244,888 (RM 842,000) and finally $276,888 (RM952,000) for the Premium and Performance trims respectively. There is unfortunately no official word yet on when this particular BYD will make its way across the causeway, but word on the street is that a local launch should be timetabled for the end of this year.