Automotive
BYD Dolphin Launched With RM99,900 Selling Price Only
BYD Dolphin arrives today in Malaysia at a selling price that will surprise Perodua and Proton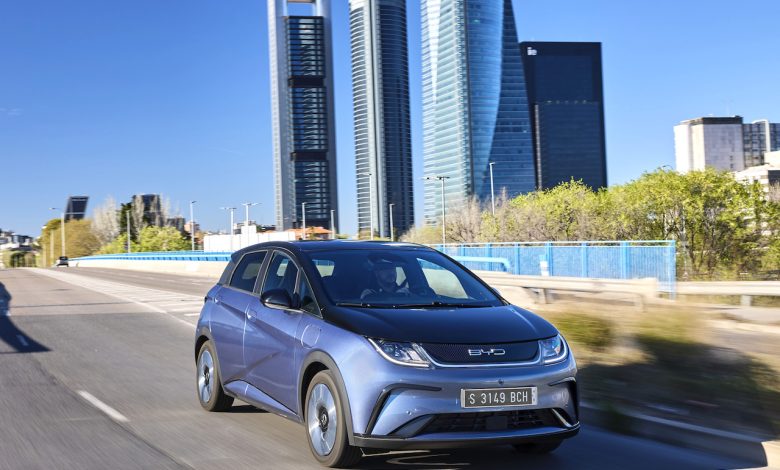 This BYD Dolphin is an all-new C-segment hatchback combines distinctive 'playful' design aesthetics with versatility, agility and an abundance of standard equipment, together with BYD's game-changing EV technology. The epitome of safe, efficient and practical eco-friendly motoring, the BYD DOLPHIN is appealingly priced making high-tech electric mobility accessible to more Malaysian consumers.
Right after its launch in Singapore, just 3 weeks ago, it is now in Malaysia and like the success of its bigger sibling, the Atto 3, this latest BYD will be selling faster than it can be shipped into Malaysia.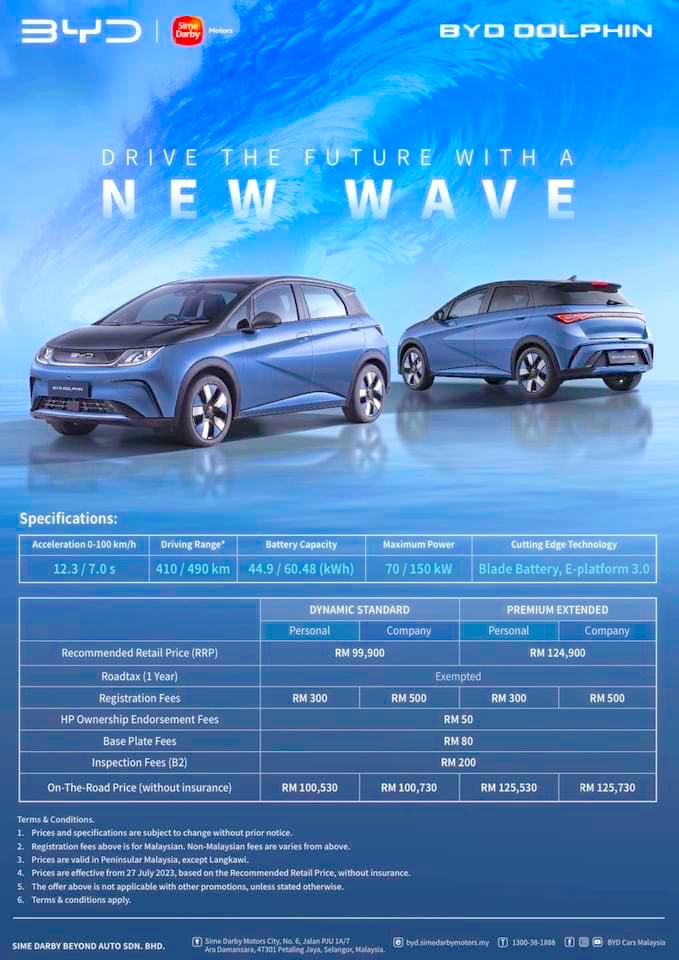 Facts to absorb immediately.
Standard Range – RM99,900
Range: 340km (WLTP)
Battery: 44.9kWh
Max DC Charging: 60kW
Motor: 70kW (94hp), 180Nm
0-100km/h: 12.3s
Wheels: 195/60 R16
Rear suspension: Torsion Beam
OTR price w/o insurance: RM100,530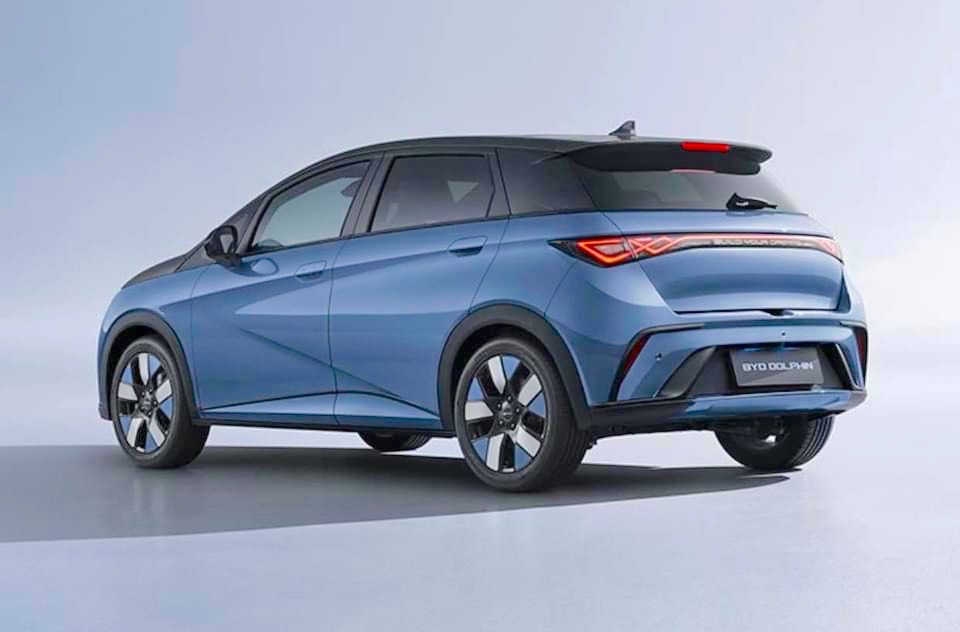 Extended Range – RM124,900
Range: 427km (WLTP)
Battery: 60.48kWh
Max DC Charging: 80kW
Motor: 150kW (201hp), 310Nm
0-100km/h: 7.0s
Wheels: 205/50 R17
Rear suspension: Multi-Link
OTR price w/o insurance: RM125,530
PRESS RELEASE: The BYD DOLPHIN is the first model in the Ocean series and the first to adopt BYD's "Ocean Aesthetics" design concept giving it a distinctive and stylish appearance.
Influencing the car's design is the dolphin; an intelligent, playful and friendly marine mammal, which is depicted in both figurative and imaginative forms.
The DOLPHIN offers an exclusive safety body structure for pure-electric vehicles. It also has a complete range of active and passive safety features, which gives it an incomparable advantage in terms of safety performance.
The BYD DOLPHIN also features a safe passenger compartment environment, with intelligent driver assistance systems and integrated braking systems for safer travel and easier driving.
Electric Powertrain Technology for the Ultimate in Efficiency and Intelligence 
The Blade Battery works in close synergy with BYD's competency in electric powertrain technology. BYD DOLPHIN is, like the BYD ATTO 3, built on BYD's intelligent e-Platform 3.0 for the ultimate in system efficiency and integrated vehicle intelligence.
BYD's 8-in-1 electric powertrain integrates the Vehicle Control Unit, the Battery Management System, the Power Distribution Unit, the Drive Motor, the Motor Controller, the Transmission, DC-DC, and On-Board Charger.
Such deep integration delivers a system efficiency of 89 percent. This integrated technology has been developed to deliver optimum performance and a better driving experience.
Acceleration and Performance
With the 60.4 kWh Blade Battery and a permanent magnet synchronous motor, the BYD DOLPHIN can accelerate from 0 to 100 km/h in just 7 seconds. The 310 Nm of torque and 150kW/204 PS strong motor provide seamless performance helping the Dolphin reach a maximum top speed of 160 km/h. The four driving modes include Sport, Normal, Economy, and Snow to suit driving different conditions and preferences.
Here below are more pictures of this latest compact BYD EV.