Cars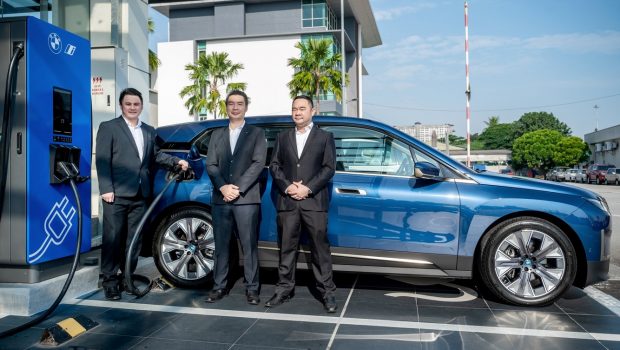 Published on March 16th, 2022 | by Aaron Fernandez
0
BMW Group expands their DC fast charging network in Malaysia
BMW Group Malaysia continues to expand their DC fast charging infrastructure along the Northern region of Malaysia. The company has already installed three i Charging facilities in various hotels in Penang earlier this year. Now, BMW Group has just launched two new DC fast chargers at Tian Siang Premium Auto Butterworth and Tian Siang Premium Auto Ipoh.
BMW Group have installed these new chargers to push towards their goal of providing more charging facilities to Malaysian citizens.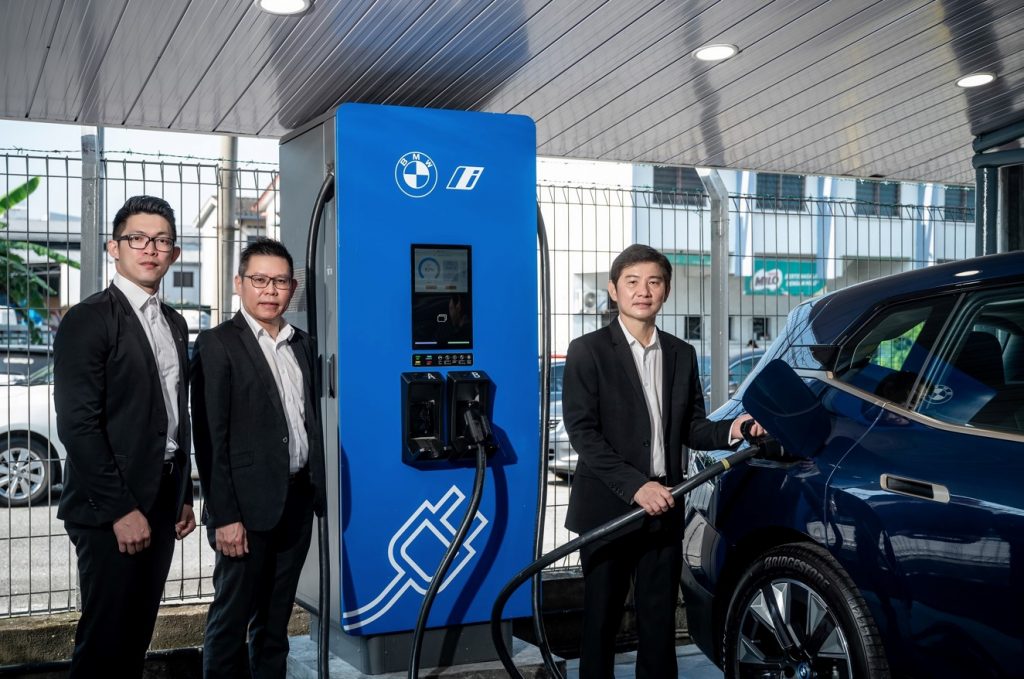 Hans de Visser, Managing Director of BMW Group Malaysia said, "Our expansion plans for our network of charging infrastructure in Malaysia has been a success thus far, having made available 8 BMW i Charging facilities at various authorised BMW dealerships in the first quarter of 2022 alone. By tackling common pain points of electric vehicle (EV) ownership in tandem with our electro-offensive this year, we are hopeful that the local perspective on electromobility will shift for the better."
Tan Ka Kin, Dealer Principal of Tian Siang Premium Auto added, "As an authorised BMW i dealer in the northern region of Malaysia, we are thrilled to provide even more accessibility to not only our customers but the growing community of EV owners in Penang and Perak. The addition of these new DC Fast Chargers at our own dealerships allows us to further deliver the Premium Ownership Experience to our customers here, on top of the many BMW i charging facilities we have previously made available, in partnership with BMW Group Malaysia, across the northern region."
The new chargers will be available for public use and are capable of charging up to 120kw. BMW owners will be able to charge their vehicles at the Tian Siang Premium Auto Butterworth and Tian Siang Premium Auto Ipoh. This charging infrastructure will be able to fully charge most BMW models in under an hour.