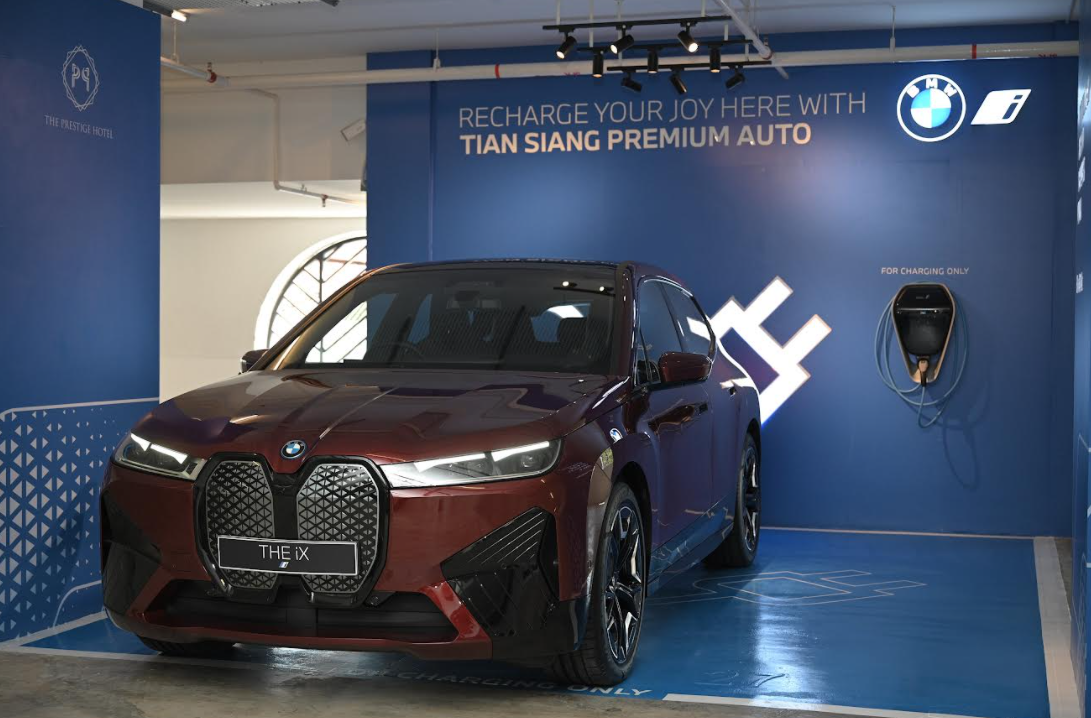 BMW continues to promote Electrified Mobility to the Malaysian citizens by adding new charging infrastructure in various popular hotels in Penang.
BMW Group Malaysia and Tian Siang Premium Auto have teamed up to provide more charging availability around the country. Three new BMW i Charging facilities have been added to the concurrent ten existing ones around the country.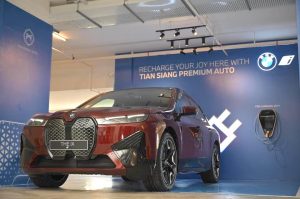 Two of the primary locations are at The Prestige Hotel in George Town followed by the Light Hotel in Seberang Jaya. Both hotel managers have conveyed their individual sentiments regarding the new facilities.
Raj Kumar, the General Manager from the Light Hotel, is pleased with the new opportunities provided, stating that "there is no better time than now for our hotel to facilitate this lifestyle change for the current generation."
He furthermore emphasizes that the Light Hotel "hopes to appeal to guests and future business prospects with a sustainable business practice that benefits the environment."
The General Manager from The Prestige Hotel, Melvin Ooi, also supports a similar message and is delighted to provide a better experience for his customers with this latest collaboration.
Managing Director of BMW Group Malaysia, Hans de Visser said, "We have been working closely with our network of dealers as well as key stakeholders leading up to the introduction of BMW i in 2015 to ensure the necessary charging infrastructures are in place for the acceleration of electromobility in the country."
Hans further emphasized the mission to push Malaysians towards more efficient and sustainable energy by saying "it is a shared responsibility between all parties including our dealer partners such as Tian Siang Premium Auto to keep driving electrified mobility forward in Malaysia."
Tan Ka Kin, Dealer Principal of Tian Siang Premium Auto shared "The three new BMW i Charging facilities are added to the ten existing facilities we introduced previously across Ipoh and Penang.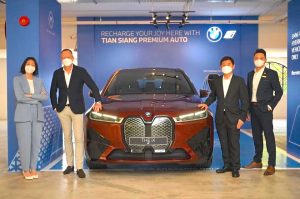 A few of the charging facilities in question are located at WEIL Hotel and the Banjaran Hotsprings Retreat which reside in Ipoh, and another two in Penang at the Gurney Paragon Mall and Iconic Hotel.
He also affirmed that BMW Group Malaysia and Tian Siang Premium Auto will carry on expanding the accessibility of the BMW i Charging facilities around the nation.
"As we continue to grow the charging infrastructure in these states, we look forward to strengthening the confidence in Electrified Mobility – to which we have seen progressively grow in the past few years," he added.
The BMW Group, being one of the world's leading premium vehicle manufacturers, is working towards electrifying transportation in Malaysia by introducing more available options to promote electromobility in our country.