Automotive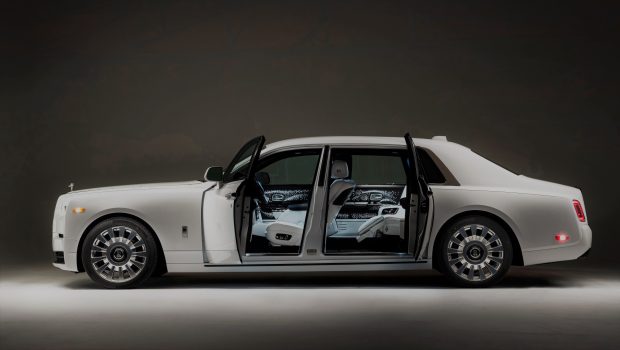 Published on January 13th, 2022 | by Aaron Fernandez
0
Rolls-Royce reports record-breaking sales in 2021
Rolls-Royce ends 2021 with record-breaking highflying sales. The company reported selling more than 49% more cars in the past year compared to 2020, with 5,586 vehicles sold around the world.
This is the best sales results the company has ever achieved in its 117-year history. Rolls-Royce cars sold in high demand across most regions, including Greater China, the Americas and Asia-Pacific, and in multiple countries across the globe.
The large growth in sales was mainly driven by the popularity of the Rolls-Royce Ghost. 2021 was the first full year of availability of the Ghost. The popularity rose further after the launch of the Black Badge Ghost in October 2021.
Although the Ghost was the primary driving factor to Rolls-Royce success last year, the marque's pinnacle product, Phantom and the all-terrain SUV, Cullinan continues being popular among customers as well.
The Apprenticeship Programme also had a record-breaking intake with 37 apprentices joining the company in September of the coming year.
What's more, Rolls-Royce hopes to push towards more economy friendly transportation, by introducing their first fully electric car, Spectre, during 2021.
The Spectre will be hitting the market around late 2023 and Rolls-Royce has conceived their most strenuous testing protocol to simulate extended use of the car. This protocol is set to be a 2.5-million-kilometer journey that plans to replicate over 400 years of use.
Torsten Müller-Ötvös, Chief Executive Officer of Rolls-Royce Motor Cars says, "This is hugely encouraging as we prepare for the historic launch of Spectre, our first all-electric car. Building on this year's success, we will continue to evolve as a true luxury brand, beyond the realms of automotive manufacturing."
The company's pre-owned motor cars collection, Provenance also received noteworthy sales, breaking another personal record for the company.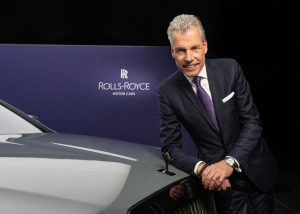 The Rolls-Royce Motor Cars' head office and manufacturing plant at Goodwood, West Sussex, is the only place in the world where the company builds its luxury cars.
Due to record-breaking demand, the factory has been running at near-maximum capacity by having a two-shift work pattern despite having 2,000 people working there.
The luxury automaker will continue to invest in their manufacturing plant to prepare for an all-electric future.
CEO Torsten Müller-Ötvös said, "This has been a truly historic year for Rolls-Royce Motor Cars. In the past 12 months, we have recorded our highest-ever annual sales, launched the latest addition to our Black Badge family, stunned the world with our coachbuilding capabilities and made huge strides into our all-electric future.
He also showed his gratitude towards the extraordinary people at the Home of Rolls-Royce, the international team and the global dealer network.
"I wish to extend my thanks and congratulations to each and every one of them: it is my privilege and pleasure to work alongside them every day," the CEO added.