Automotive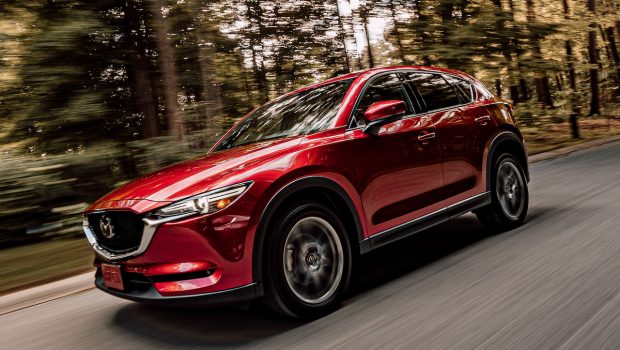 Published on December 3rd, 2020 | by Joshua Chin
0
Mazda Anshin Certified Pre-Owned Site Goes Live
Bermaz Motor launches an easier, more convenient way to buy and sell used Mazda cars. 
Mazda has recently debut certified-pre owned (CPO) trading platform locally. Called Mazda Anshin, this Bermaz Motor program is the latest CPO offering in the ever-expanding segment locally. 

Touted to be a one-stop solution platform for customers to sell or buy their Mazda vehicles in a simple, secured and convenient way. What differentiates Mazda Malaysia's CPO service however is that it not only allows buyers to buy pre-owned Mazdas, but also allows current Mazda owners to sell their cars through them too.
On the purchasing side of things, there are two types of cars on offer with Mazda Anshin: Mazda pre-owned company demo vehicles and Mazda customer used vehicles to be sold through this trading platform. Regardless of vehicle type however, all vehicles sold through this program is guaranteed to have not incurred any major accident damage or frame damage, and has not been through a flood.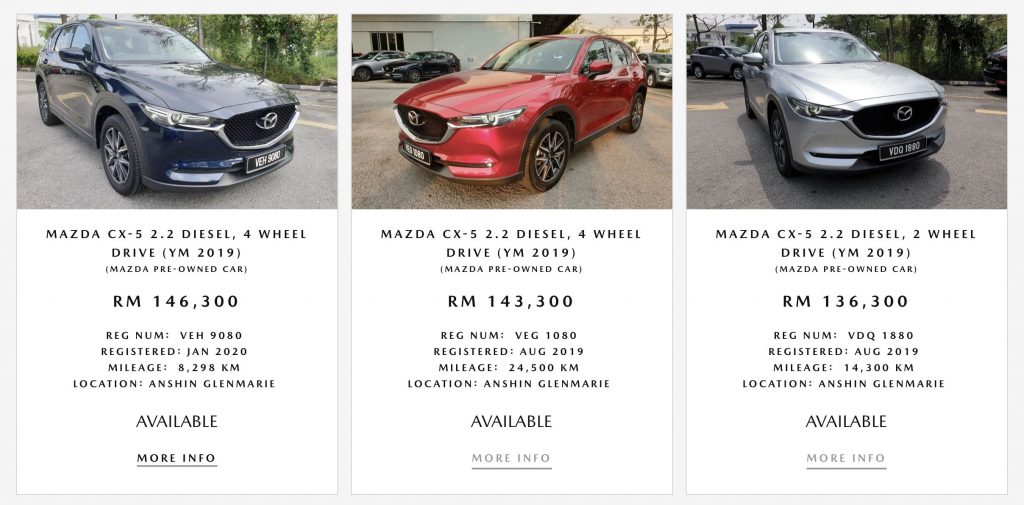 To further enhance peace-of-mind ownership experience, all Mazdas on sale through this certified pre-owned program would have gone through a thorough 111-points inspection.  Performed by certified Mazda technicians, an accredited Mazda Anshin Certification will be awarded upon the completion of the inspection. 
Interestingly however, unlike other CPO programs, no additional warranty or maintenance packages are currently offered with the cars sold through Mazda Anshin. All Mazdas however will still still retain its remaining manufacturer's warranty and free servicing packages from the vehicle's initial registration date.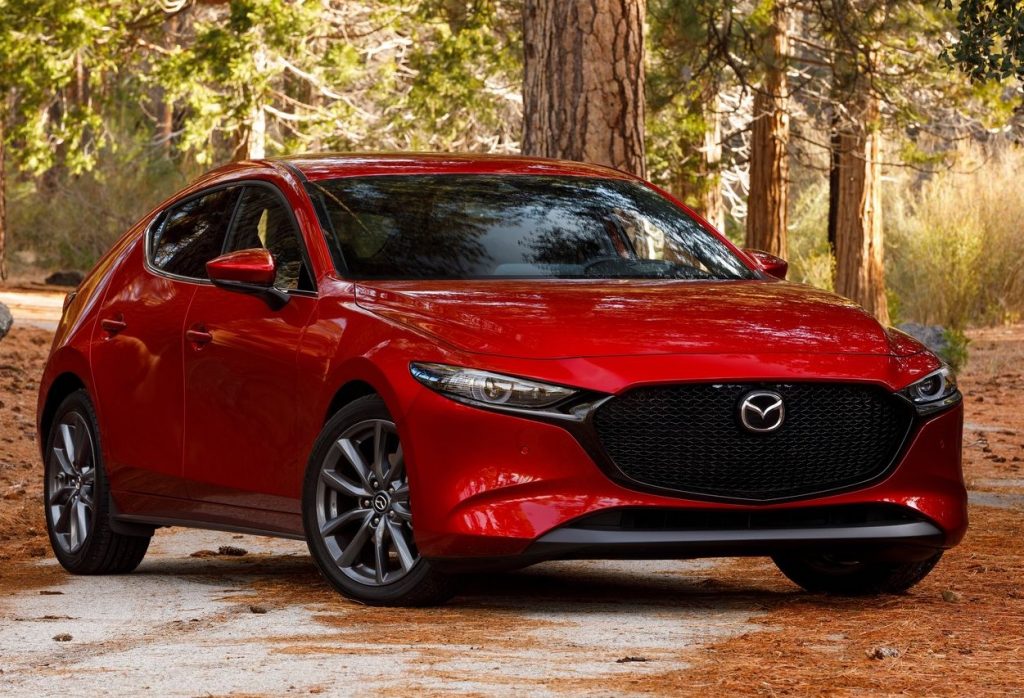 Moving on to the topic of selling one's Mazda through Mazda Anshin, it is worth noting here that one is not actually selling the car directly Mazda. Instead, the Mazda Anshin is essentially a consignment service to sell your Mazda on its platform. 
Very simply, the procedure to sell your Mazda via this trading platform involves making an appointment and passing the aforementioned comprehensive 111-point inspection. The cost for this inspection process is RM 200, and the inspection process will take approximately 1 hour at an authorised Mazda service centre either in Petaling Jaya and Glenmarie. 

Upon the Mazda Anshin certificate, Mazda will then recommend a selling price, of which the current owner has to accept before they put your up for sale on your behalf on their platform for 30 days. When the car is eventually sold, assistance will also be provided during the transfer of ownership process. 
Simply put then, if looking for a secure, trouble-free way to buy a pre-owned Mazda, Mazda Anshin is probably the way to go. If however one wishes to off-load their Mazda as quickly as possible, there is perhaps other more convenient alternatives out there.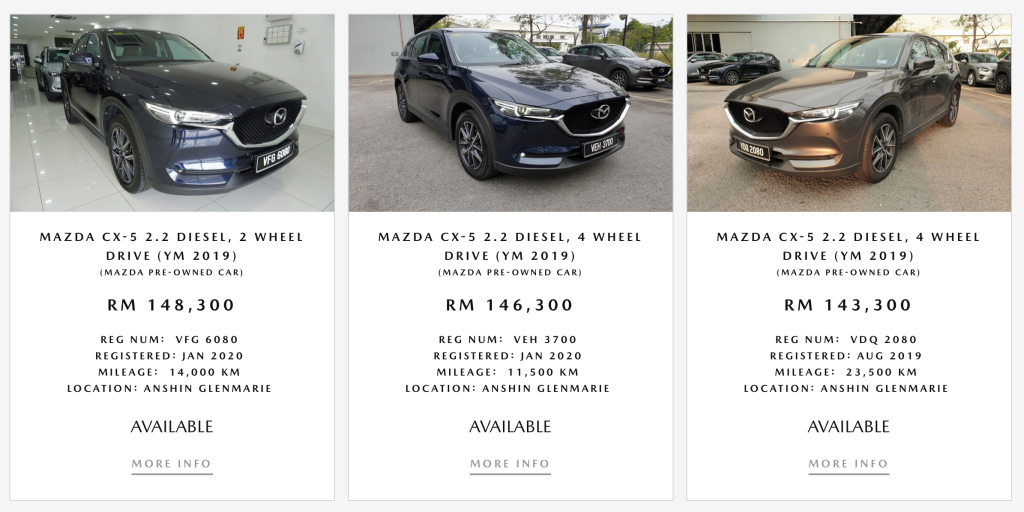 PRESS RELEASE: Bermaz Motor has officially launched its Mazda Anshin website today, offering a one-stop solution platform for customers to sell or buy their Mazda vehicles in a simple, secured and convenient way.  The Mazda Anshin website caters to Mazda's pre-owned vehicles (company demo vehicles) and Mazda customers' used vehicles that have undergone strict inspection and are certified by Mazda.
Every Mazda pre-owned and used vehicle must undergo a comprehensive 111-point inspection at our selected authorized Mazda Service Centres, currently at Glenmarie and Petaling Jaya. This ensures that the pre-owned and used vehicle is in good condition and certified by Mazda before putting up for sale on the Mazda Anshin Website. This inspection, performed by Mazda certified technicians, takes approximately an hour with a minimal fee of RM200, and you will receive the best Mazda Anshin Certified Valuation and recommend selling price.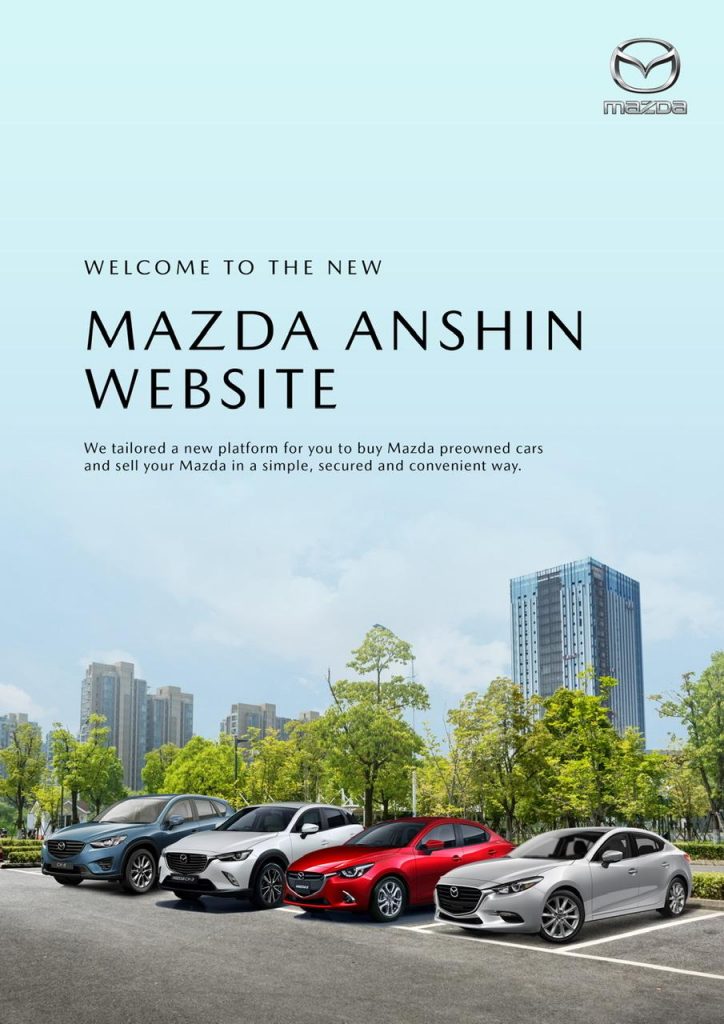 To uphold our Mazda Anshin assurances, all pre-owned or used vehicles must comply with our quality standards: 
Has no major accident damages

 

Has no frame damages
Has not been through a flood
Customers hunting for value-buy Mazda vehicles can browse through the Mazda Anshin website for the best-in-value, quality and more importantly, selecting vehicles that have passed through the stringent 111-points inspection and accredited with Mazda Anshin Certification. Rediscover and drive off a "new" pre-owned or used Mazda vehicle with confidence and peace of mind.  All Mazda's pre-owned vehicles come with the remaining manufacturer's warranty and free service from the vehicle's first registered date. 
The Mazda customer's used vehicles will be thoroughly inspected prior to putting up for sale.  New customers will be more confident and assured of the best-in-value purchase and have a peaceful ownership! Customers can physically view and test drive the pre-owned vehicles at our selected Mazda Anshin centres at:
Mazda Pre-owned Centre (Glenmarie)
No. 38 & 40, Jalan U1/F ,Accentra Glenmarie 
40150 Shah Alam, Selangor
Tel: 603-55698080
Mazda Pre-owned Centre (Kajang)
Lot 1872, Block C&D, Jalan Semenyih
43300 Kajang, Selangor
Tel: 603-87375563