Used cars
Bentley Turbo R Rendered As A Pikes Peak Competition Car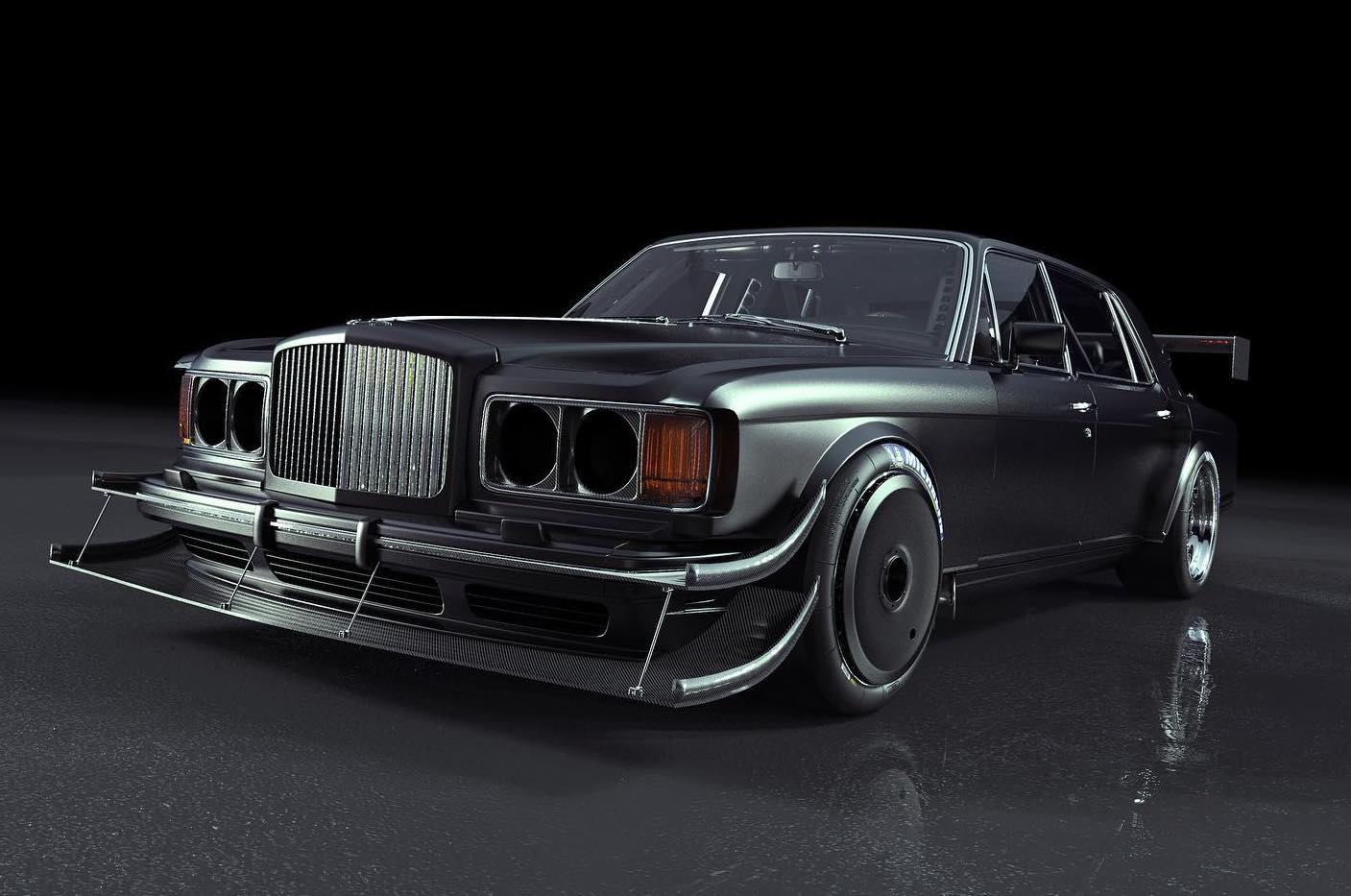 Here is what Bentley might have cooked up, if it was competing at Pikes Peak back in the day. 
While Bentley may have been most well-known for its motorsports endeavours back when in a time when there was still only one world war, the British premium automaker has nevertheless recently been finding its racing feet again in the annual Pikes Peak International Hill Climb. The luxury marque has also been rather successful at this event, with its Bentayga SUV and Continental GT currently holding the record in the production SUV and Time Attack 2 category respectively.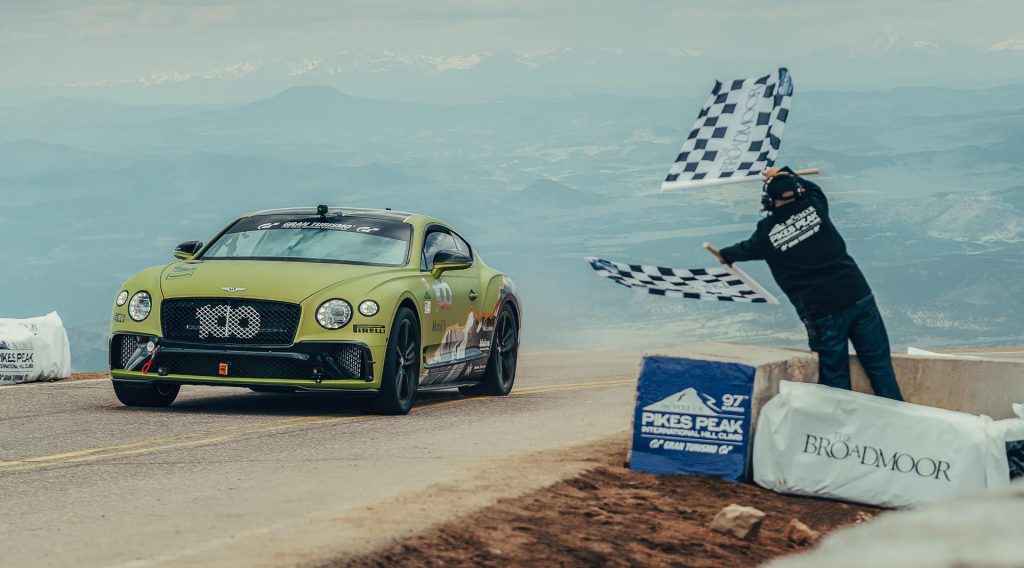 What if however Bentley had decided to begin competing in 'The Race to the Clouds' in the late 80s or early 90s instead? Well to the presumably small number of people who have ever thought to even ask this question, this Pikes Peak-spec Turbo R seen here rendered by Abimelec Design serves as a taster to what the British marque could probably have cooked up back in the day to take part in this event.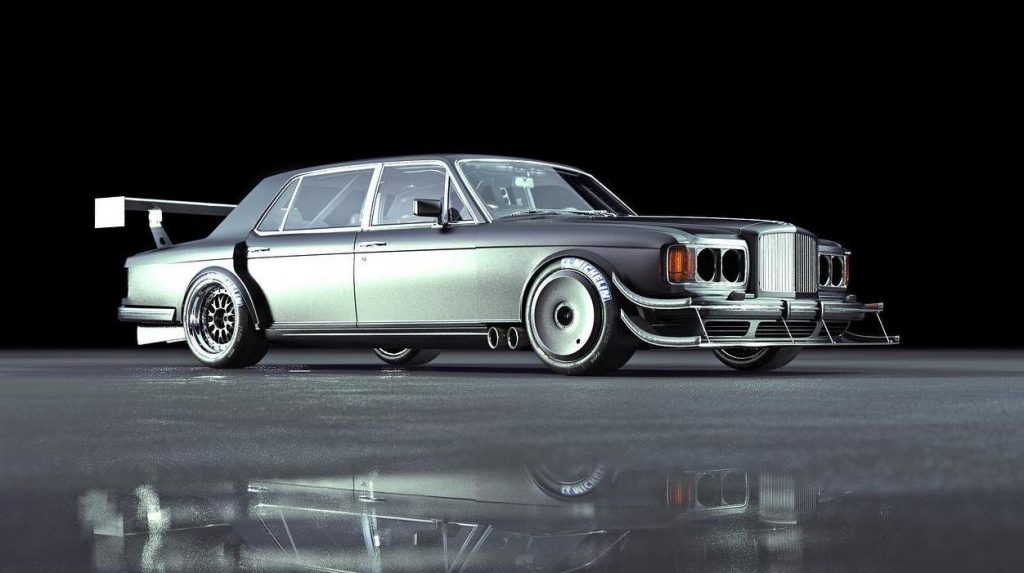 Now it is perhaps worth highlighting the fact that this render does take liberties when it comes to historical accuracy, as it is highly implausible that Bentley at the time would have access to the carbon fibre needed to create that massive front wing. It is very fitting with the narrative though that the British premium automaker simply tack that double-tiered front splitter on the existing front bumper, and send it on its way.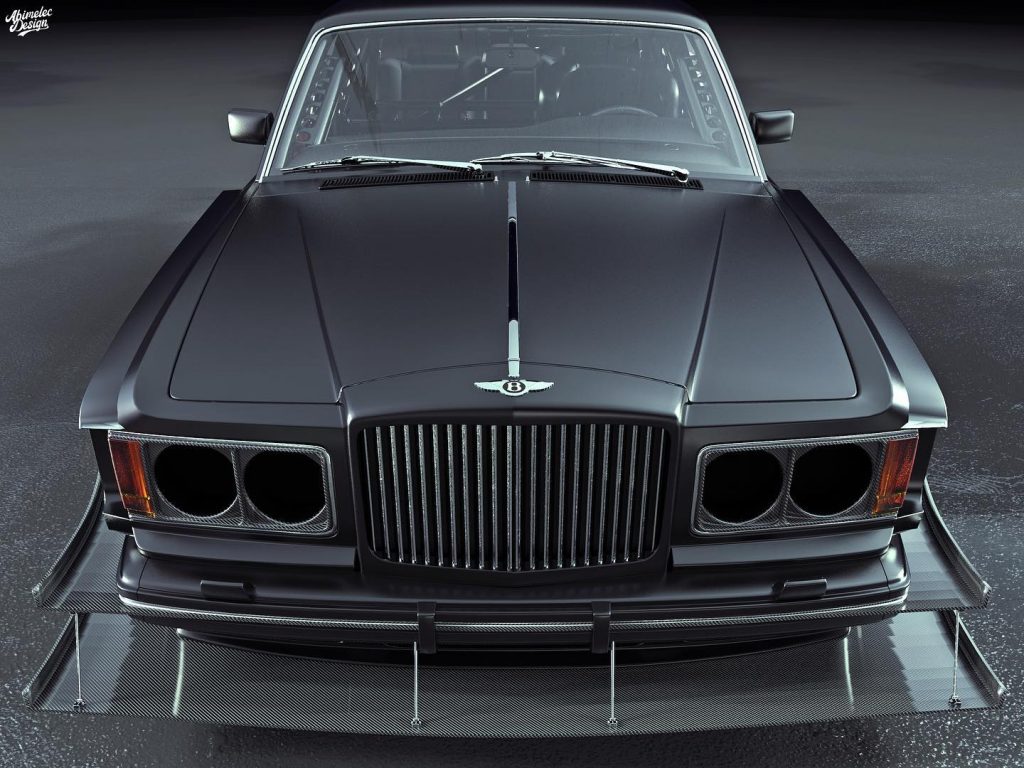 Similarly, the rendering done does break immersion a bit with the carbon fibre for the quad ring headlights. Though that does let the imagination run wild in thinking that those four holes will be useful in feeding more air to the (presumably tweaked and tuned) 6.75-litre turbocharged V8 that lies under the hood of all Turbo R models, with the twin pipes sticking out of the bottom edge of the front fender further hinting at its presumed performance potential.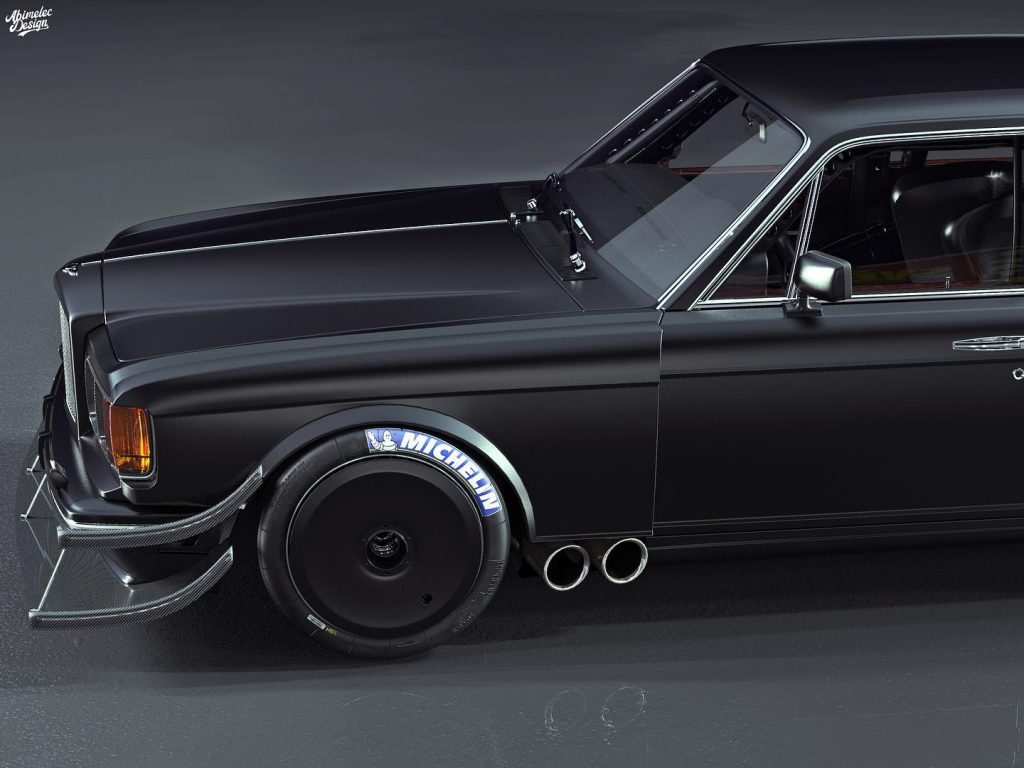 And speaking of the front wings, hiding under these flared items on this Bentley render are some race-spec Michelin tyres being wrapped around some rather large front wheels covered by aerodynamic wheel disks. The rear wheels on the other hand lose the disks, but gain instead an even more extreme fender extension that continues right up to its rear.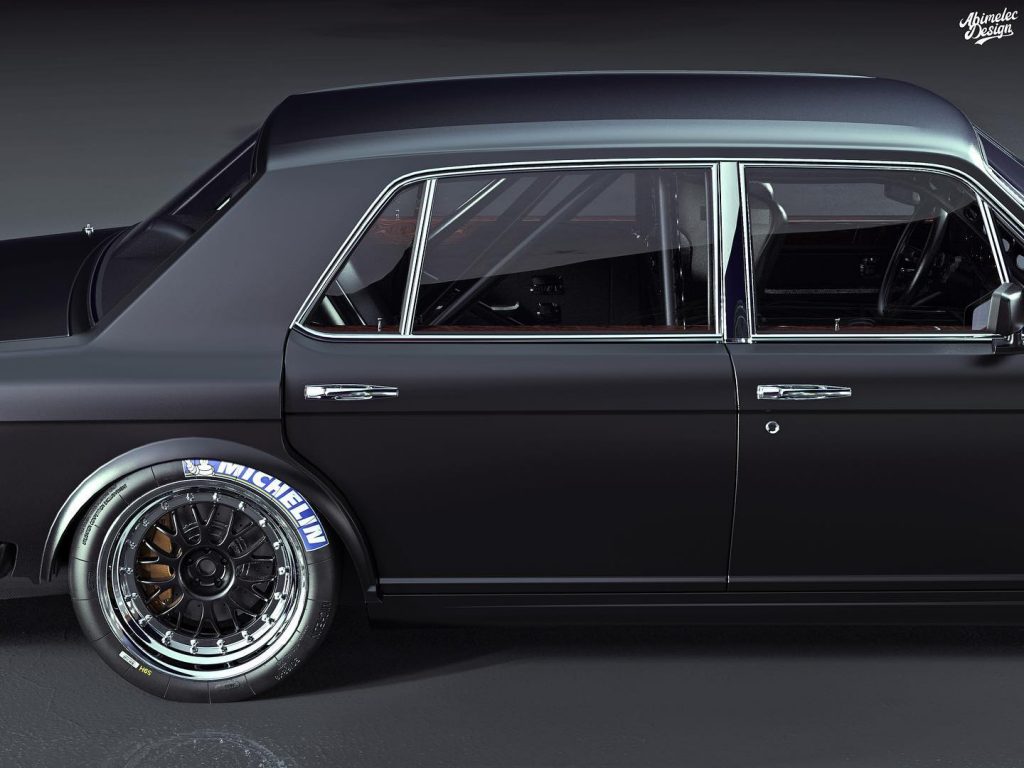 Before moving to the rear however, there are still some worthwhile details on this render worth touching upon. Such as the lovely detail of having all the chrome accoutrements still having been retained on the Turbo R, which gives it that touch of Bentley class when contrasted against its flat black paintwork. Taking a peek within the cabin of this Turbo R render too reveals a stripped-out interior, with twin bucket seats up front and a roll cage out the back.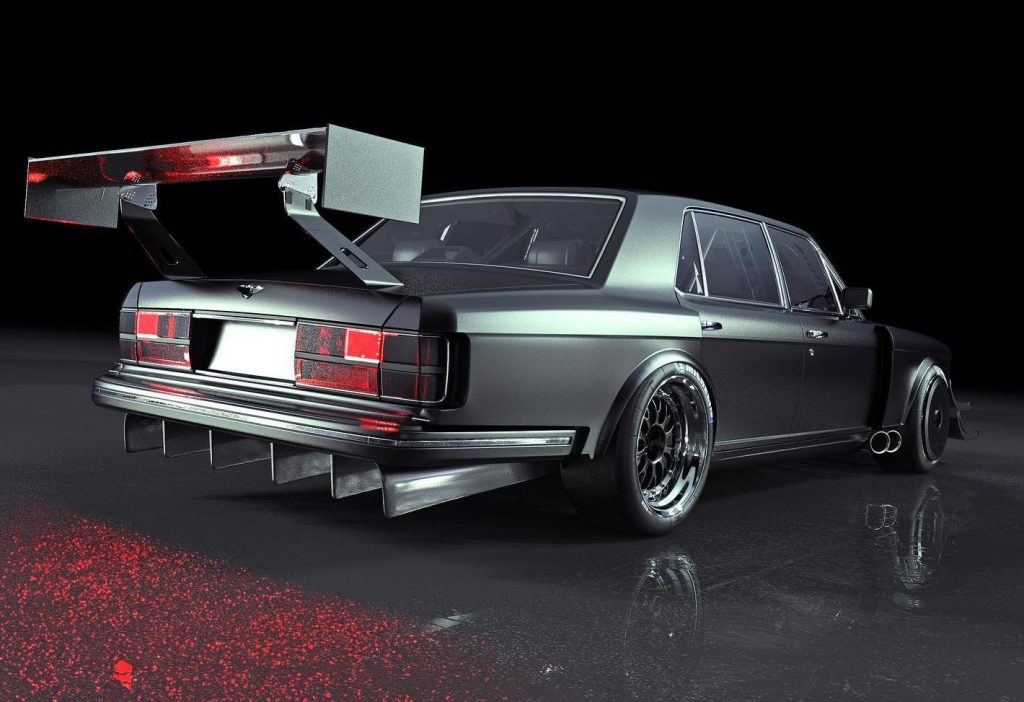 Getting back to its rump though, the most distinctive exterior enhancement round here would probably be its rather big rear wing. A simplistic and boxy design, this spoiler design is actually quite close to what Pikes Peak racers were competing with back when this Bentley was new. Its rear diffuser, which are essentially just strakes mounted on a shaved rear bumper, is however of a more modern design.
In all seriousness, as Bentley and Rolls-Royce were pretty much scrounging pennies to stay afloat during the time when the Turbo R was still in production, it is highly unlikely that the British luxury marque would have had the will or capability to compete in Pikes Peak at the time. Besides, it would perhaps be even considered the height of hubris then to send a Flying B flying up a hill in North America.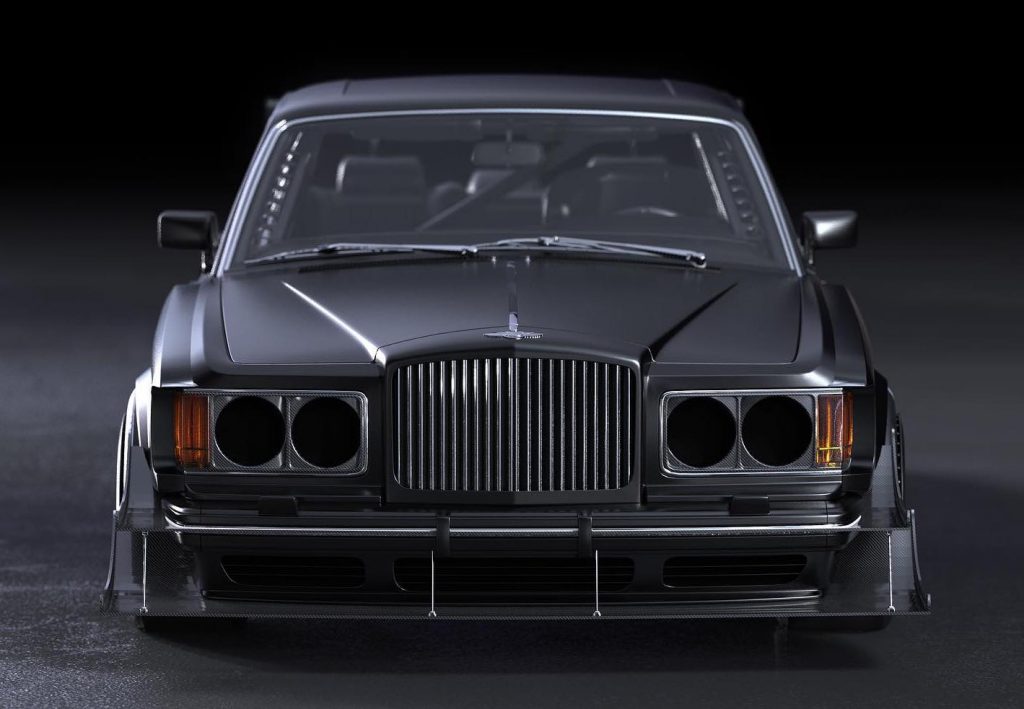 Bentley would also probably not be in any mood these days too to send an old warhorse up the mountain, especially as the marque is aiming for more cleaner and greener credentials in the future. With these Turbo Rs however going for around peanuts these days ($15,000 for a good one in the US), it is really not outside the realm of possibility for someone mad to convert one into a bonafide Pikes Peak competitor just for a good giggle.