Motorsports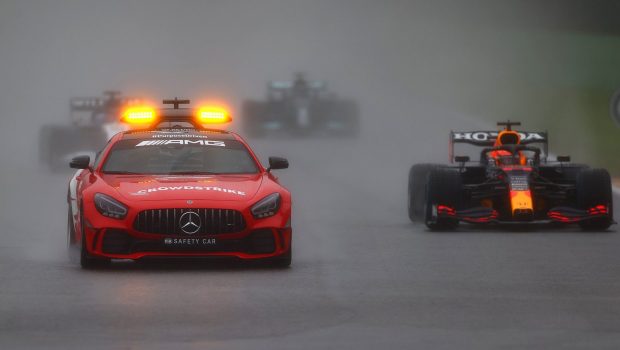 Published on August 30th, 2021 | by Joshua Chin
0
Wet & Wild Belgian Grand Prix Ends After Just 2 Laps Raced
The small crumb of comfort on this rainy Belgian GP is for a Williams to once again be on the podium. 
To the many F1 fans around the world who have been frequently lamenting for a wet race in the motorsport, the recent 2021 Belgian Grand Prix might just be a reminder as to why it is not necessarily the best idea. That is because after nearly four hours since racing was supposed to originally begin, the event at a rain-soaked Spa-Francorchamps was eventually cancelled with only two laps raced. 
The word 'raced' too might actually be a bit generous for what happened, as both these officially recognised racing laps for the Belgian GP were done behind the safety car. And was in essence just a formality to classify the race as a race after nearly a three hour wait (in vain) for the torrential downpour to subside, so that half points could then be awarded to the top 10 finishers.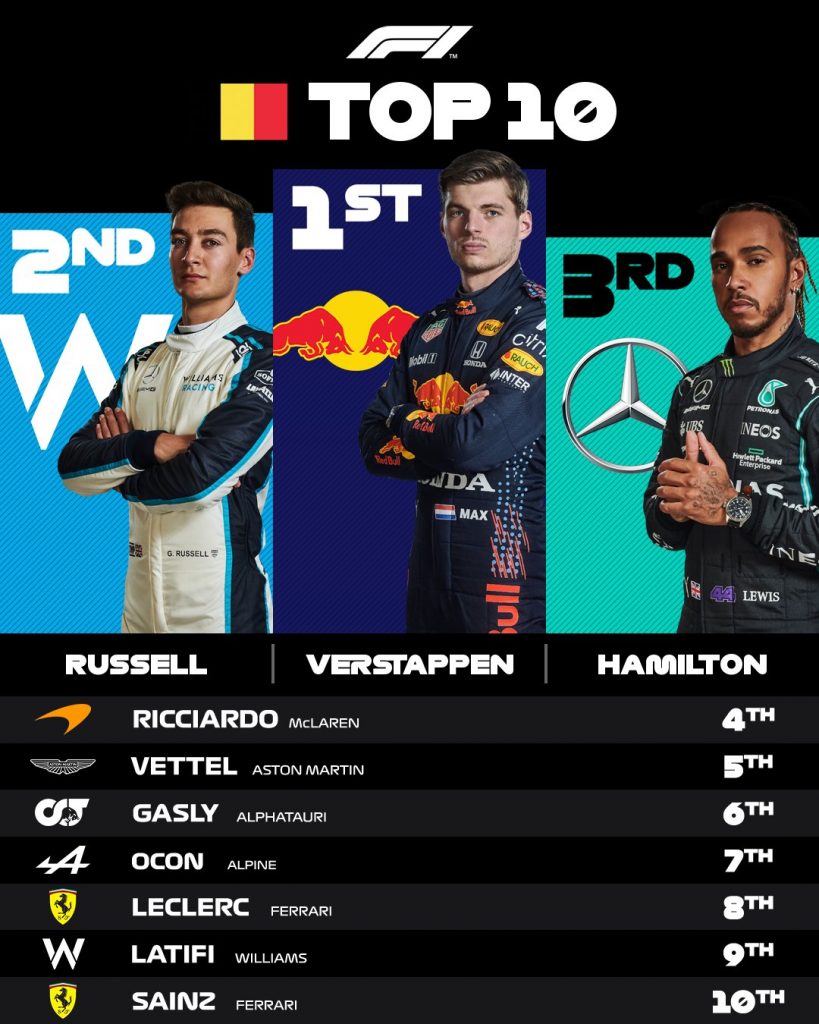 Now for those who perhaps missed this rather intriguing race, you really didn't miss much in terms of on-track action. There was nevertheless a few interesting bits to come out of this race, which will be further unpacked in the quick recap below for what is up there as one of the longest (time-wise) and also shortest (distance-wise) grand prix in all of F1 history.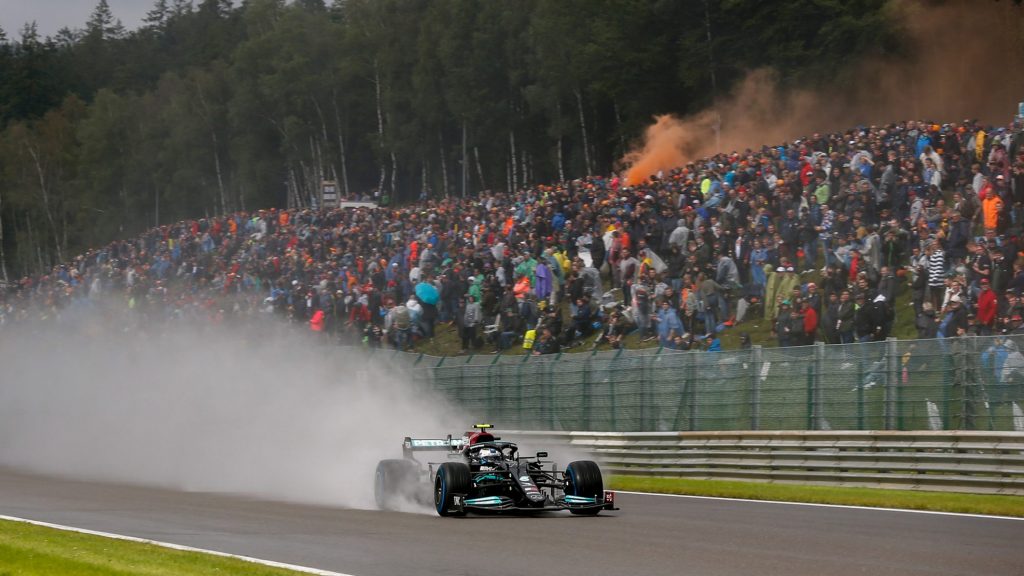 Starting first with discussions on what went down on Saturday though, heavy rain was already on the cards at Spa during qualifying. And it was due to this downpour that saw Lando Norris unfortunately (and very brutally) crashing out in Q3, while simultaneously (and rather amazingly) also enabled George Russell to slot his Williams right in between pole-sitter Max Verstappen and Lewis Hamilton for a position on the front row of the starting grid. 
Fast forward to race day on Sunday meanwhile, there was inevitably much chatter in the paddock and online as to whether George Russell could haul his Williams around what was already forecasted to be a wet Spa-Francorchamps in order to secure the team's first podium in over three years. A feat which the Brit did eventually manage to accomplish, though perhaps not in the conditions he would have wanted to experience his first F1 podium with.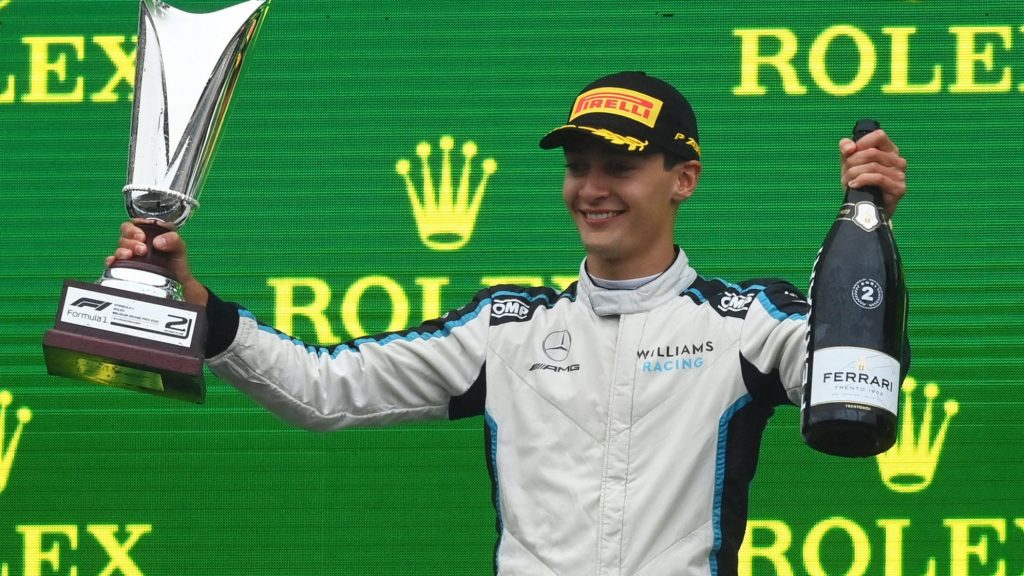 That is because while it was indeed forecasted to be a rainy race, no one actually foresaw how wet the weather at Spa would turn out to be when it came to start said race. The downpour was in fact so miserably heavy that drivers had a hard time in even navigating around for the circuit on formation lap, with Sergio Perez managing to bin his Red Bull into a barrier on the way to lining up on the grid too.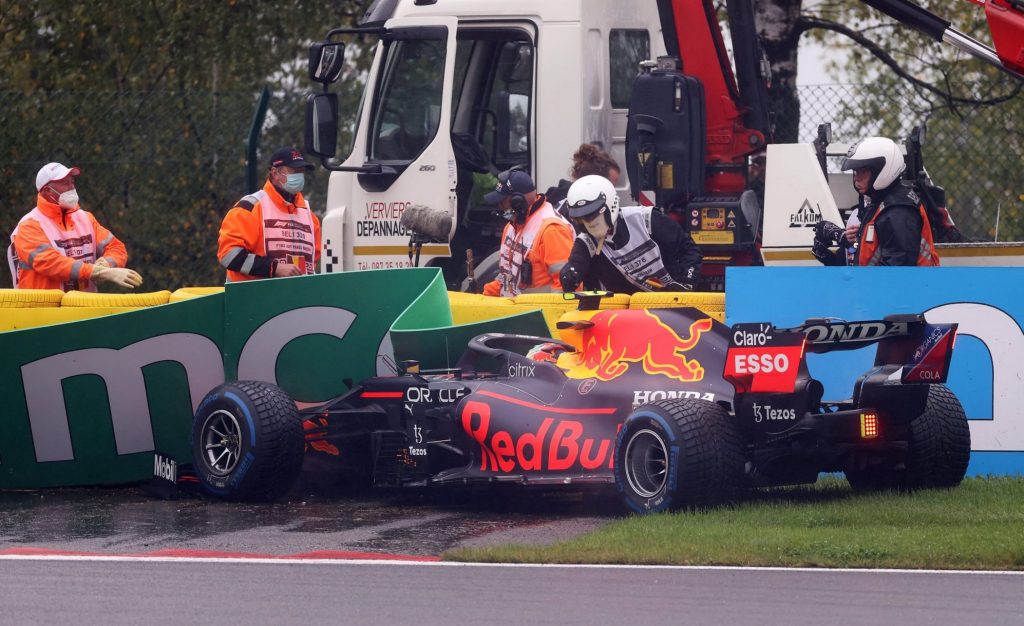 This therefore saw the race start being initially aborted by race control for 15 minutes, and then by another 15 minutes when the dreadful weather persisted. With 15 more minutes tacked on after that however, it became clear to everyone that the race will become significantly delayed, or perhaps even cancelled altogether. 
After nearly an hour's wait though, race control did eventually give the order for the go-ahead to start the race under the safety car. But unfortunately, the race start didn't actually materialise then too, as it was aborted yet again when mother nature decide to chuck a load more water onto the track for it to be deemed unsafe for the drivers to race.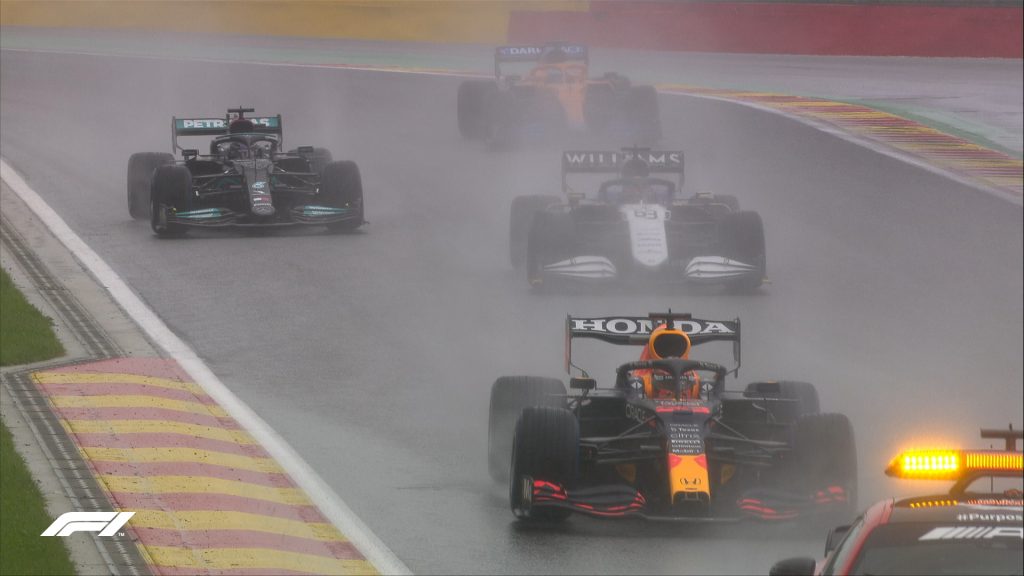 So back into the pits the cars went when the red flags were waved, and it thus became a waiting game as to how long before racing could get underway again. This being F1 however, there was quite a lot for the commentators to commentate upon during this time, with the chief topic of discussion being the rather peculiar question as to whether or not this race has started or not. 
In actively avoiding the opening of that can of worms which relates closely to the legality of Red Bull repairing Perez's car for a pit lane start, all that is to say here then in regards to that question is that race control eventually green lit this measure. Also green lit too was for the race to finally start for an hour-long session at 18:17 local time (12:17 a.m MYT), some three and a bit hours after the Belgian GP was meant initially meant to begin.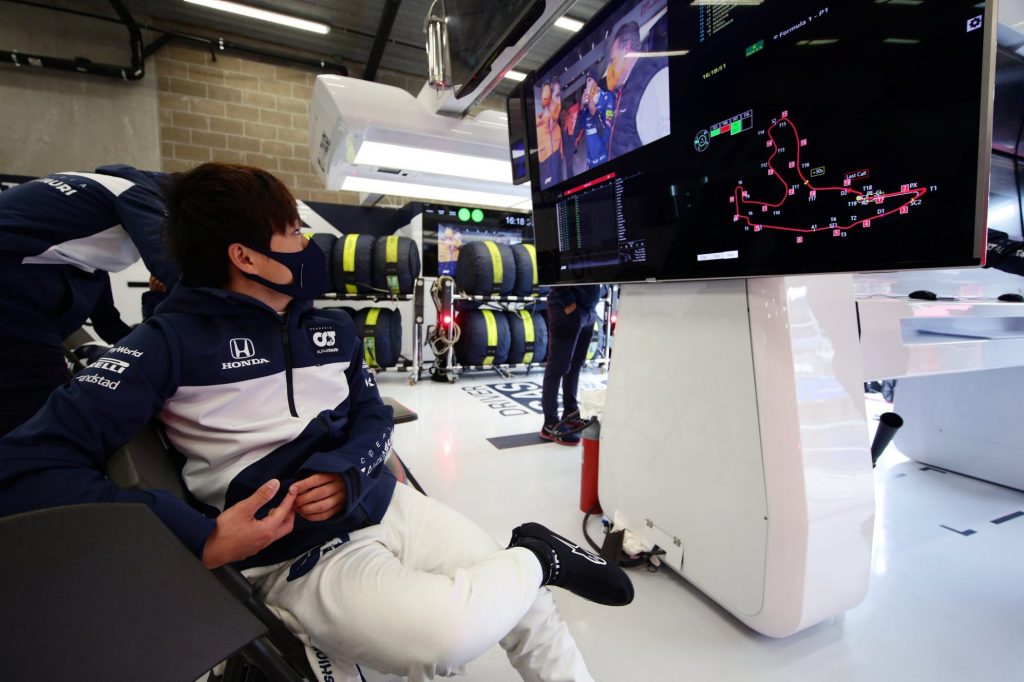 Seeing as the rain still hadn't really let up during this time, it was somewhat a foregone conclusion that the race would just be for the two laps to count as an actual race. And like what was foretold above already, the red flags were waved yet again after all 20 cars made its way around the track twice, with the race halted entirely 15 minutes before the four hour mark from when it was due to begin.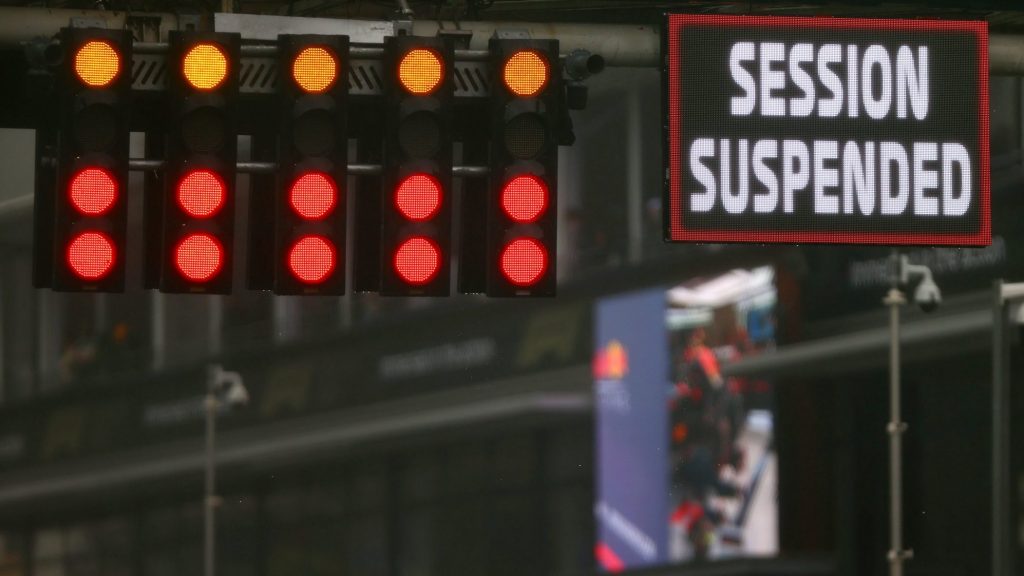 Only the sixth time in which Formula 1 has ever awarded half points in a race, there are however bits of good news to come out from this two-lap parade, with the biggest of which undoubtably being the fact that George Russell is now a podium-sitter in Formula 1. It is worth highlighting too that the title fight is heating up once again, with race winner Max Verstappen now just 3 points separating him and current championship leader Lewis Hamilton.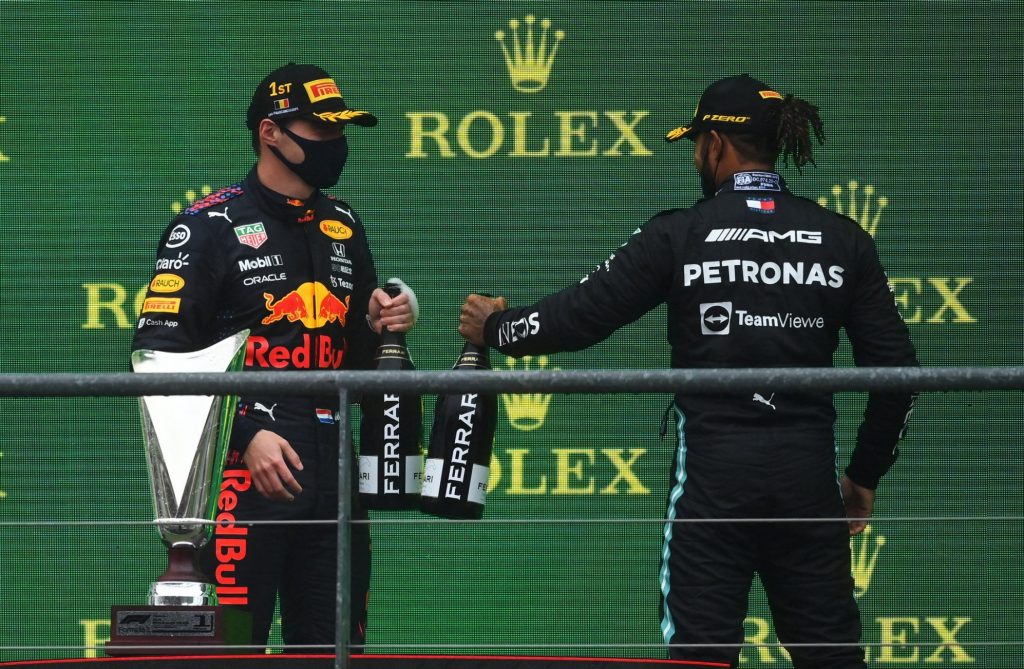 Fans who paid attention during the entire duration of the race could also possibly now distinguish the difference between pétanque and boules. Though the bigger takeaway here was perhaps for those who practice the rain dance on race day to just ease on that tradition just that little bit, so that some real racing could have gotten underway in the Belgian GP instead.