Automotive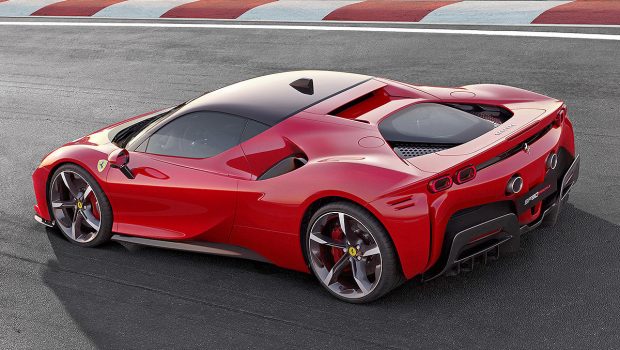 Published on May 30th, 2019 | by Hammer
0
Ferrari SF90, hybrid power with 1000bhp
Ferrari brings its first plug-in hybrid with 1000hp and 800Nm from a total of four engines that delivers Hypercar performance in a car weighing in at 1570 kilos. This is a power of 1.57 pounds per horsepower!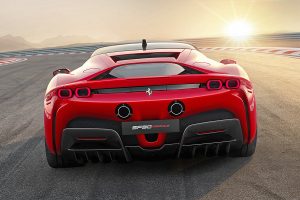 The most important component is the strongest V8 in the history of the brand: The turbo engine makes 780hp. The remaining 220hp comes from three electric motors, two of them on the front axle, the third between the combustion engine and the eight-speed DCT. To bring the power of the hybrid drive also on the road, comes the SF90 Stradalewith a four-wheel drive.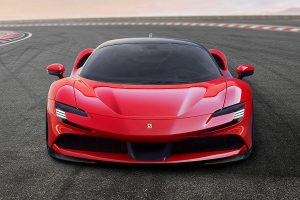 To all these superlatives, there are of course the corresponding performance: from the state to 100km/h in just 2.5 seconds and from 0 to 200km/h in 6.7 seconds and then a top speed of 340km/h!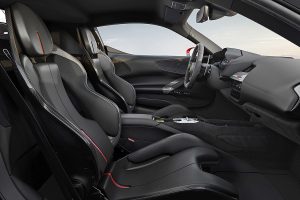 The market launch is planned for 2020 , the price should be below that of LaFerrari (about 1.2 million euros) and above the 812 (about 400,000 euros). This Ferrari SF90 should cost around 800,000 euros.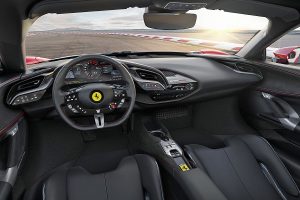 The design dominates the compact overhangs and the shift of the passenger compartment forward, these measures are intended to underline the mid-engine concept.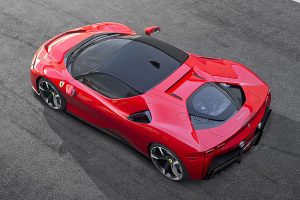 Thanks to the very low center of gravity, the passenger compartment was also lowered by 20 millimeters. Together with a more curved windshield, slender A-pillars and a larger gauge, the Hypercar still looks relatively slim.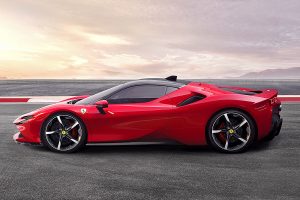 Instead of the typical L-shaped lights Ferrari is now on a C-shaped design, which is integrated into the brake air inlets and – another premiere – for the first time with matrix LEDs provided. The taillights are no longer typical round, the Ferrari SF90 has the light rings designed horizontally. Particularly striking, however, are the high exhaust pipes, which are the result of the optimized arrangement of the exhaust gas emissions.