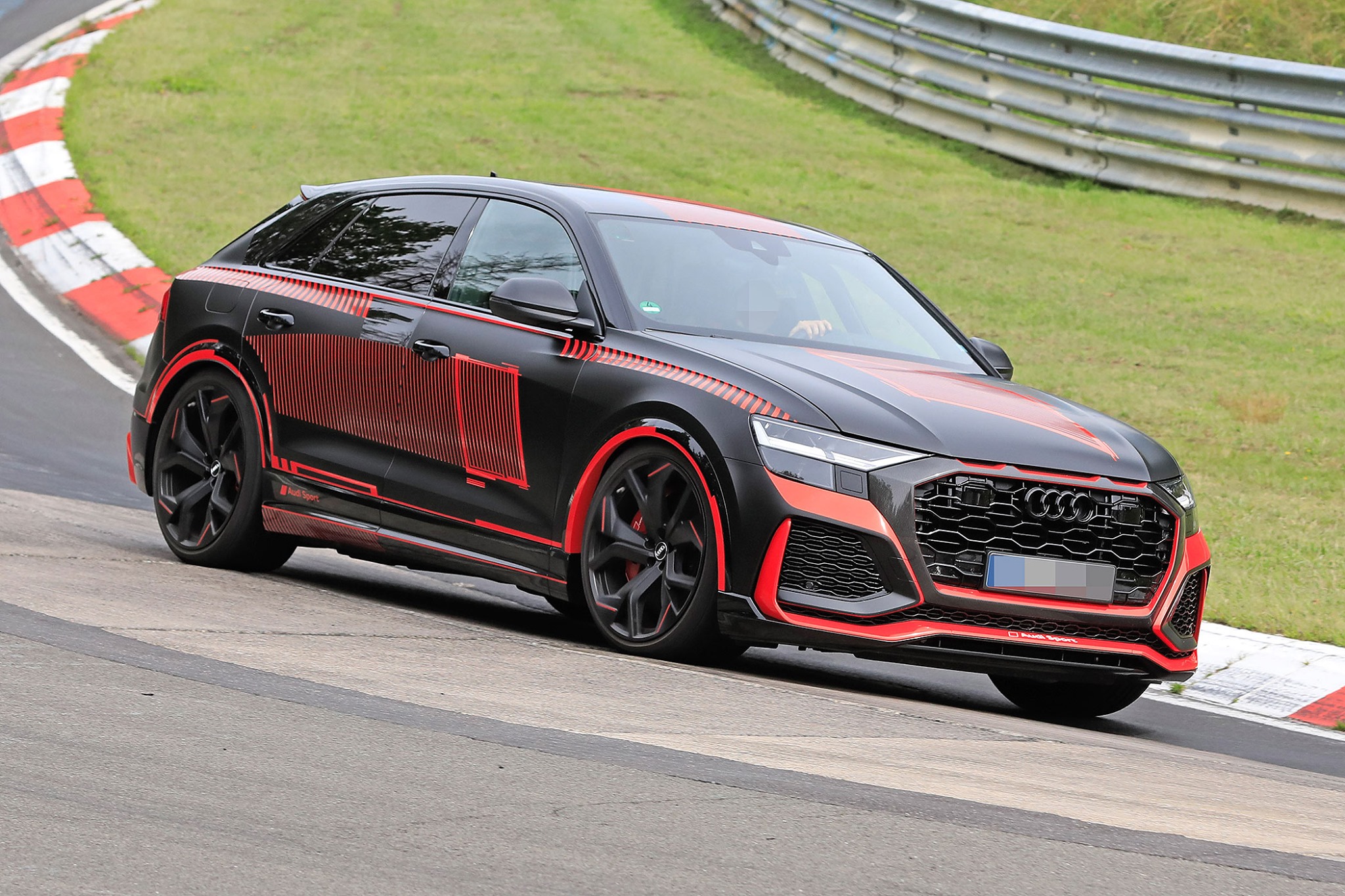 Sharing the same platform as the Urus, this is the Audi RS Q8 and it will carry the same dynamics and possible final power outputs but will not have the Lamborghini status symbol as yet.
Differences on the Q8 RS that should be seen from the Audi SQ8 will be plenty, partly through new bumpers with prominent air intakes, low profile tires sitting on large 22-inch imposing rims, oval exhaust and performance brakes with red calipers.
So, how powerful will this new RS Q8 be? Well it is claimed to have more power than the current Audi SQ 8. See figures below after this picture.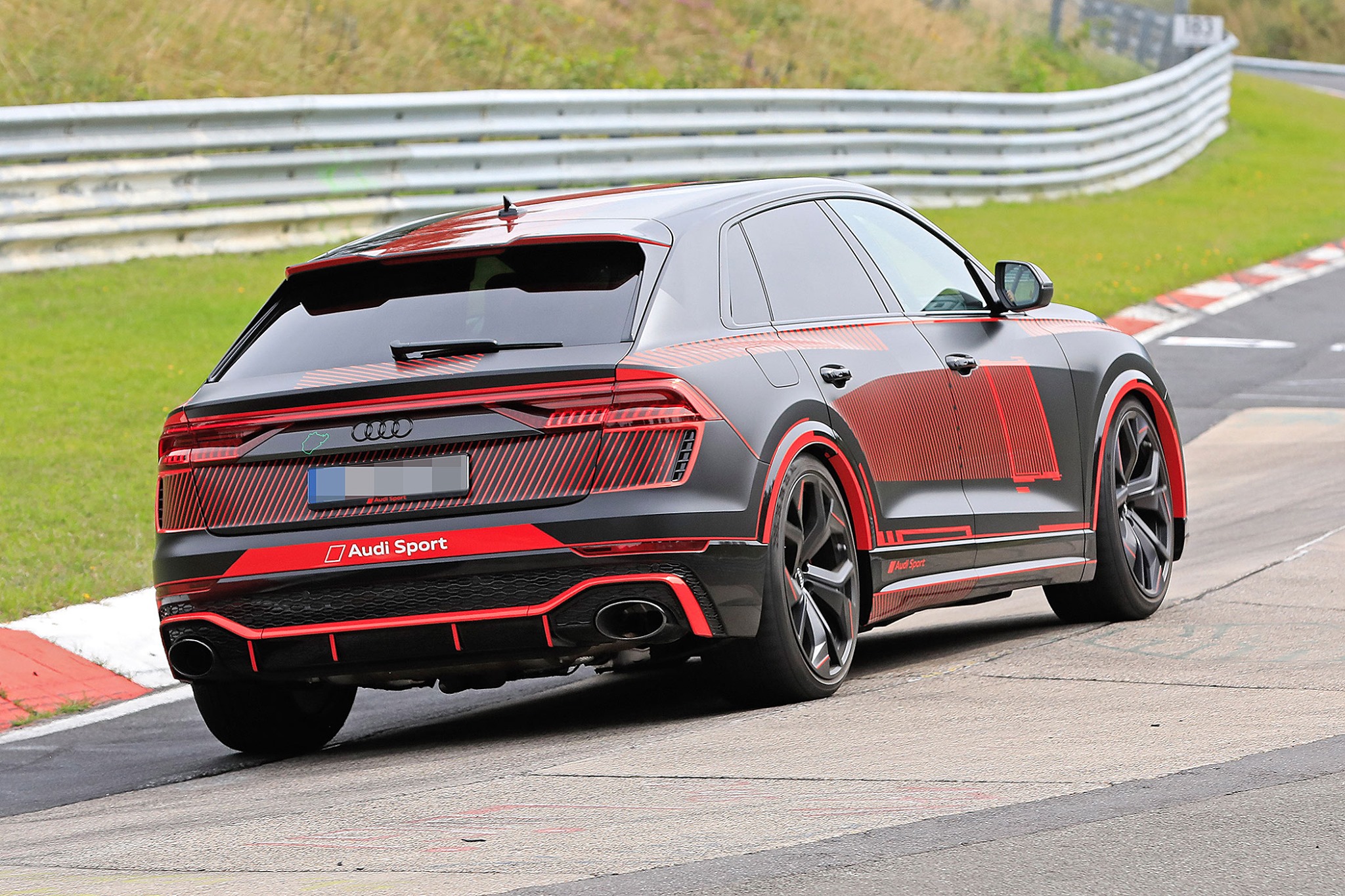 The Audi SQ8 Performance
The biturbo V8 in the Audi SQ8 TDI is the most powerful diesel engine on the European market. It combines immense power with a high level of economy and integrates a whole package of high-tech solutions. The engine provides 320 kW and develops 900 Nm of torque between 1,250 and 3,250 rpm. This allows the 4.0 TDI to accelerate the SUV coupe like a sports car: The 100 km/h (62.1 mph) mark is reached after 4.8 seconds, and the SQ8 TDI only reaches its electronic propulsion limit at 250 km/h (155.3 mph). Power transmission takes place via an eight-speed tiptronic and the quattro permanent all-wheel drive.
Audi has suggested that it will carry the same engine used in the new Audi RS6 Avant, so here below are the RS6 performance figures.
The Audi RS 6 Avant Performance
The 4.0 TFSI in the new Audi RS6 Avant delivers 600PS and 800 Nm of torque, which is maintained at this high level between 2,050 and 4,500 rpm. In just 3.6 seconds the high-performance Avant sprints from zero to 62mph, and where conditions permit the driver can see 124mph by the time 12 seconds have elapsed. Top speed is electronically governed at 155mph.
It will probably share the same designer cabin as the Avant as well.
The interior will probably contain the same features and customization options that the new Audi RS 6 Avant has received and under the hood will most likely keep the same engine with tweaked outputs to match its additional weight over the Avant.