Automotive
News
Audi e-tron Launched Officially From RM383,990 For Q8 EV
Audi in Malaysia has officially launched seven fully-electric Audi e-tron models to the Malaysian market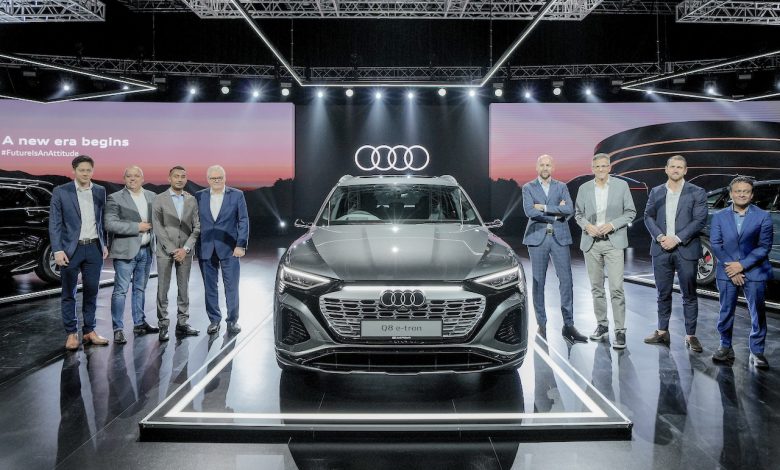 Comprising of a family of SUVs, sport-backs and four door coupé, the Audi e-tron range is purpose-built inside-out with only the best design and performance in mind. Surprisingly even before its official launch and price reveal, Audi dealers in Malaysia had received a total of 400 plus bookings.
This launch is a combination of sporty looking SUV's and also the much talked about Audi e-tron GT supercar.
Meanwhile, while not the first full EV to wear the four rings (the original e-tron e-SUV still exists remember) this all-electric four-door sports car however is set to be the German automaker's flagship for its future all electric offensive.
Interestingly this reinforces Audi's identity as a pioneer for the future and perfectly embodies Audi's technological progress.
The Q8 e-tron SUV features a highly efficient aerodynamic form, optimised drivetrain with stronger charging performance and higher battery capacity, providing a range of up to 582 km.
The interior of the Q8 e-tron advanced 50 quattro and Q8 e-tron S line 55 quattro provides a first-class seating experience. With the rear passenger seats folded, it provides a storage area of up to 1,725 litres.
While similar in features to its SUV siblings, the Q8 e-tron Sportback variants presents a sportier image with an elegant, streamlined silhouette designed for superior aerodynamic efficiency.
With its emotive design and revolutionary technology, the award-winning e-tron GT coupé reinterprets the classic idea of the gran turismo.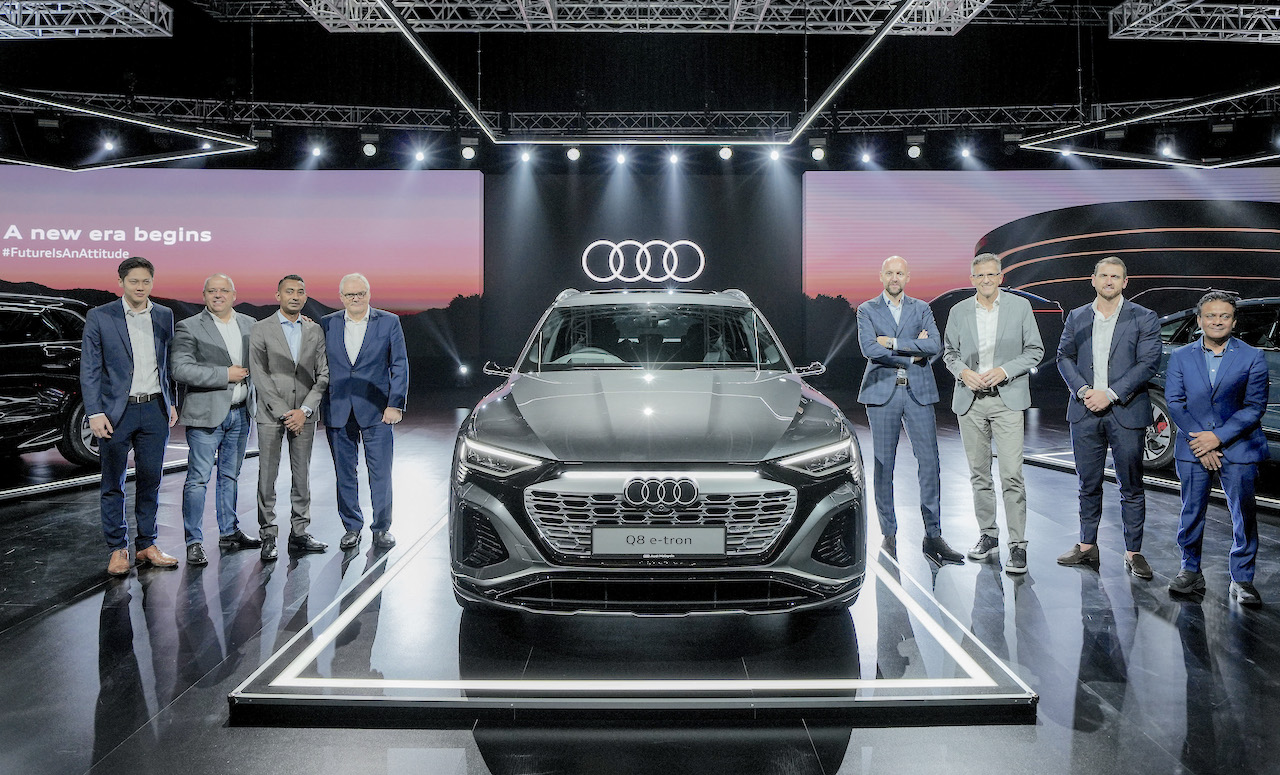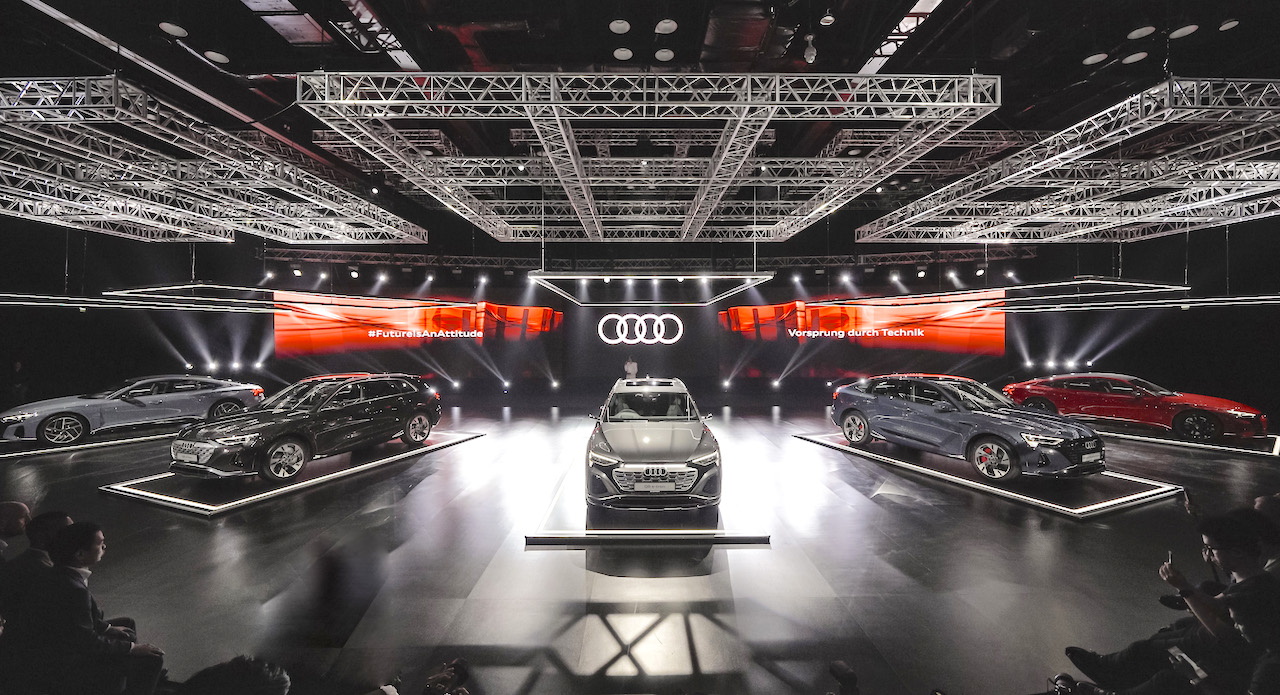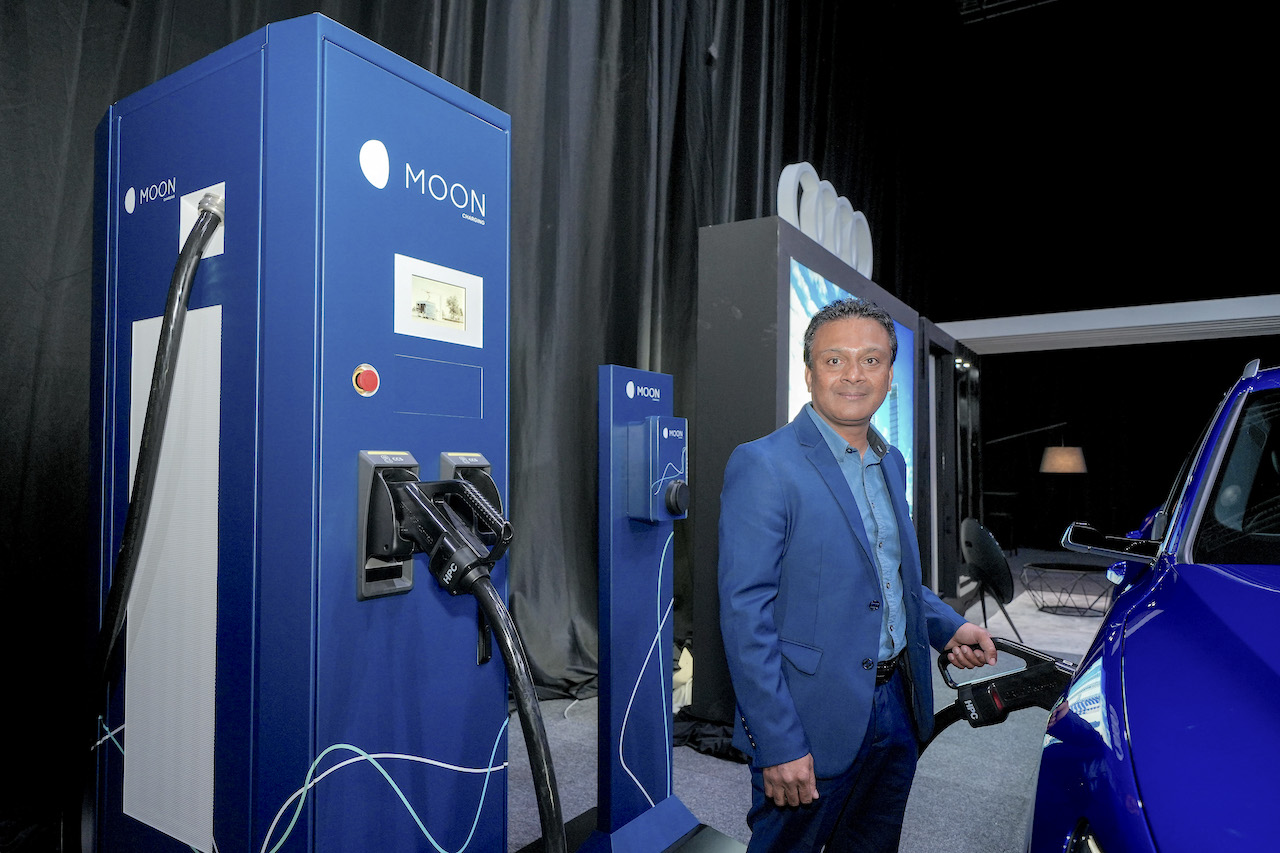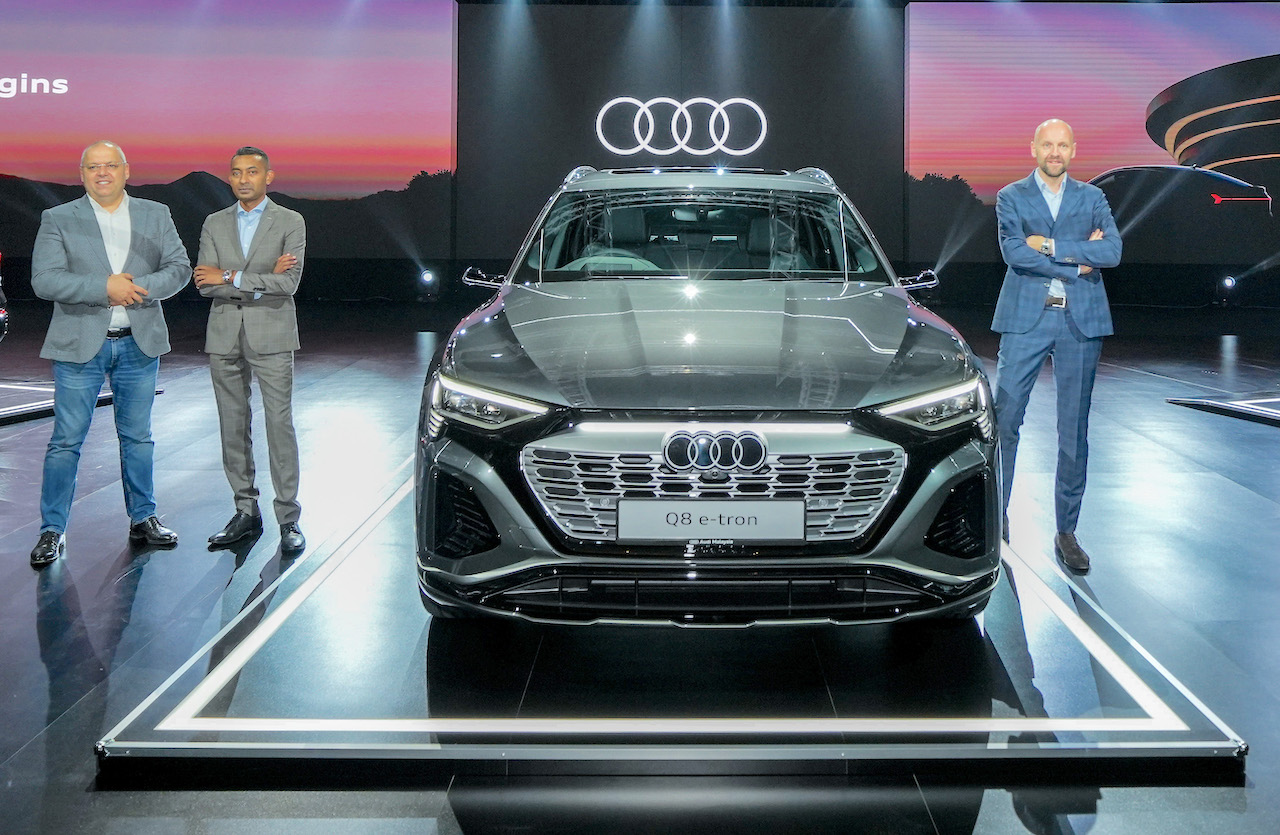 The e-tron GT variant consists of the iconic RS e-tron GT, e-tron GT quattro with Dynamic Package and e-tron GT quattro, guaranteeing dynamic driving performance thanks to its revolutionary electric quattro all-wheel drive technology.
The recommended retail prices for the range of luxury performance all-electric Audi models are as below:
Q8 e-tron advanced 50 quattro – RM 383,990 to RM 396,990
Q8 Sportback e-tron advanced 50 quattro – RM 389,990 to RM 402,990
Q8 e-tron S line 55 quattro – RM 474,990 to RM 487,990
Q8 Sportback e-tron S line 55 quattro – RM 484,990 to RM 497,990
e-tron GT quattro – RM 587,990 to RM 599,990
e-tron GT quattro with Dynamic Package – RM 666,990 to RM 678,990
RS e-tron GT – RM 792,990 to RM 807,990
Erik Winter, Managing Director of PHSAM remarked that response for the Audi e-tron has been overwhelming from dealers and customers alike.
"This is the largest product release for Audi in Malaysia, and we are elated to be the first country in the region to launch the Q8 e-tron.
These top-of-range, high performance luxury vehicles have been highly anticipated, and are now set to captivate the hearts and imagination of Malaysians seeking a sustainable and environmentally friendly mobility option," said Erik.
"What's more, I am pleased to announce that this is only the beginning, as we are already working to bring in more e-tron models here, including the flagship SQ8, and the Q6 e-tron, which will make its global debut later this year," added Erik.
Momentum for EVs in Malaysia has been fuelled by government incentives and industry collaborations to achieve the government's target of having 1.5 million EVs in Malaysia by 2040. Audi believes uptake for electric vehicles will continue as electro-mobility becomes increasingly mainstream in the years to come.