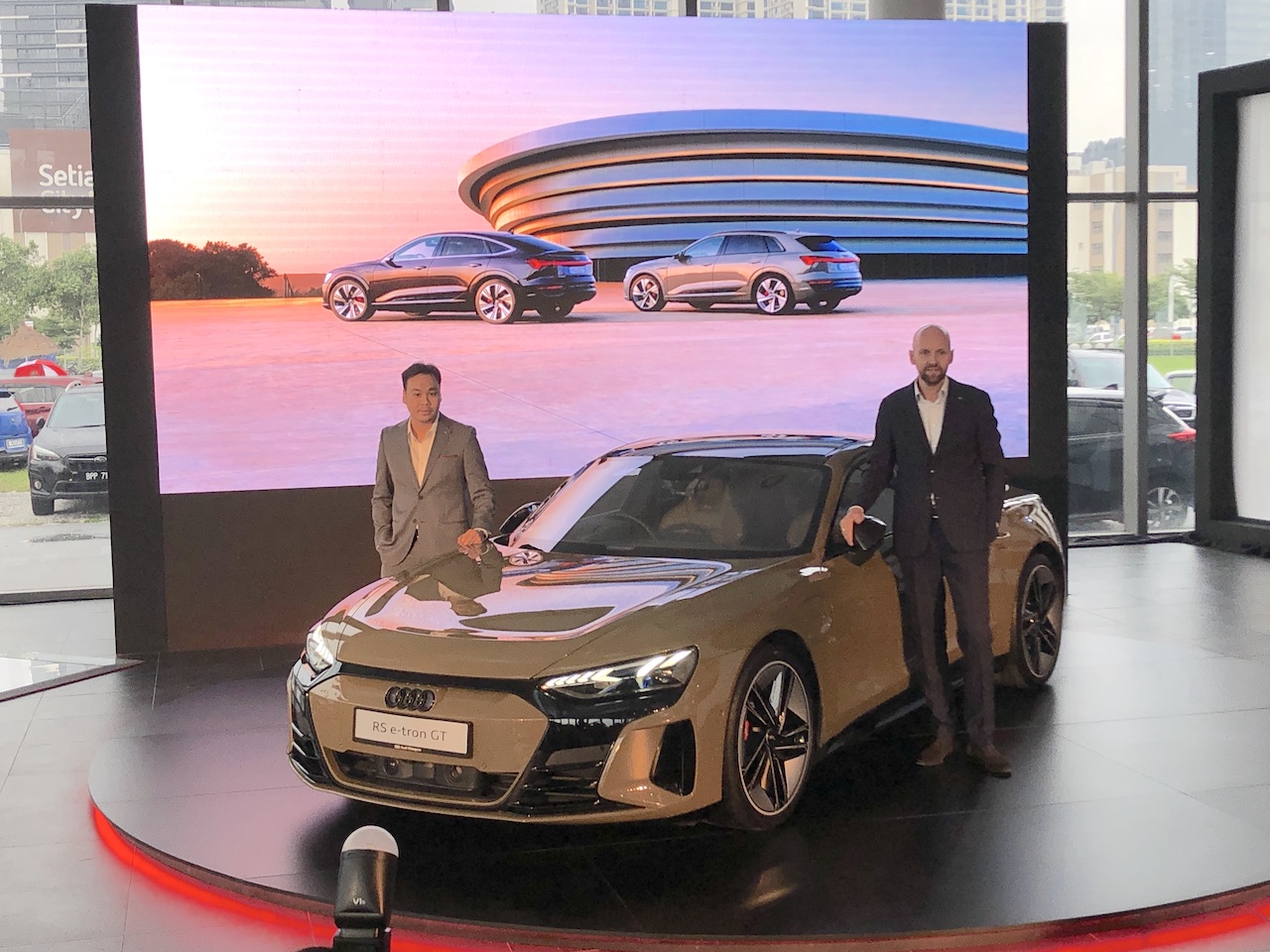 Malaysians will also get the Audi Q8 e-tron very soon which will be priced from RM369k to RM476k.
It has arrived and ready for you RM1,000 booking fee. The emotionally charged design and lightning fast response electric grand tourer which shares the same EV platform as the very popular and best selling Porsche Taycan, the Audi's e-tron GT bookings are open in Malaysia..
After many teasers and much hype, Audi in Malaysia has finally unveiled its electric super car, the e-tron GT. While not the first full EV to wear the four rings (the original e-tron e-SUV still exists remember) this all-electric four-door sports car however is set to be the German automaker's flagship for its future all electric offensive.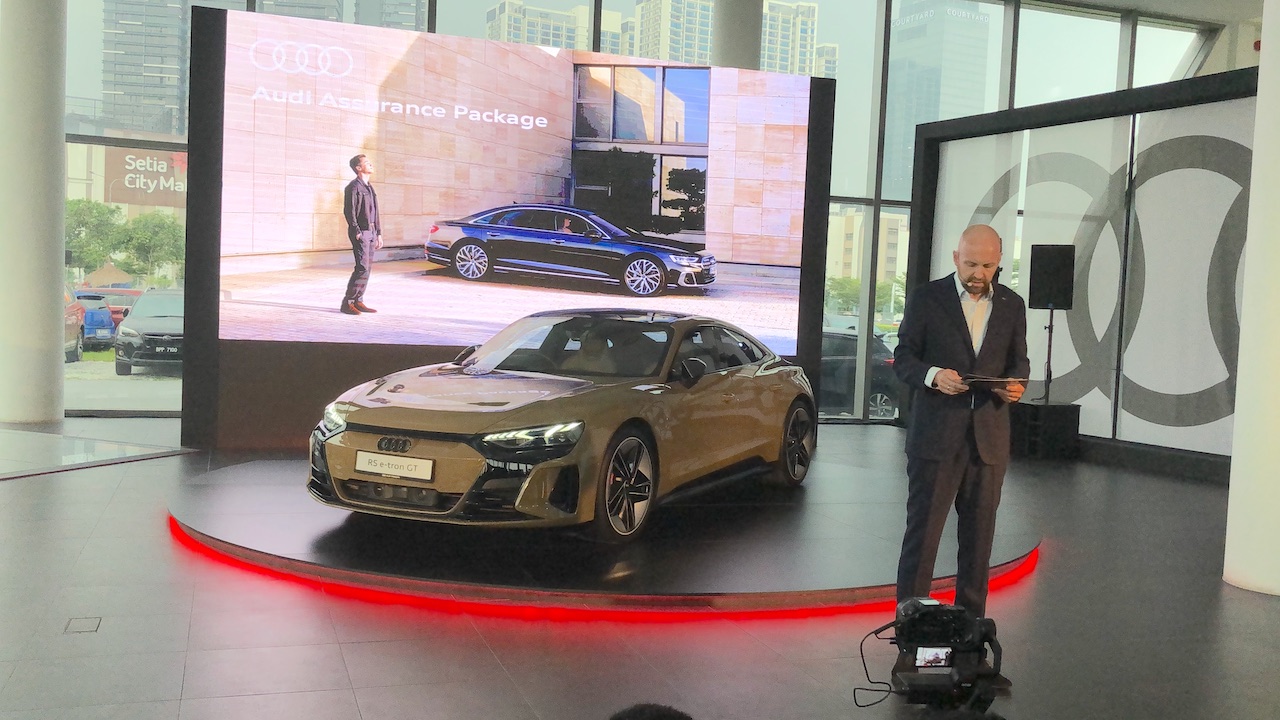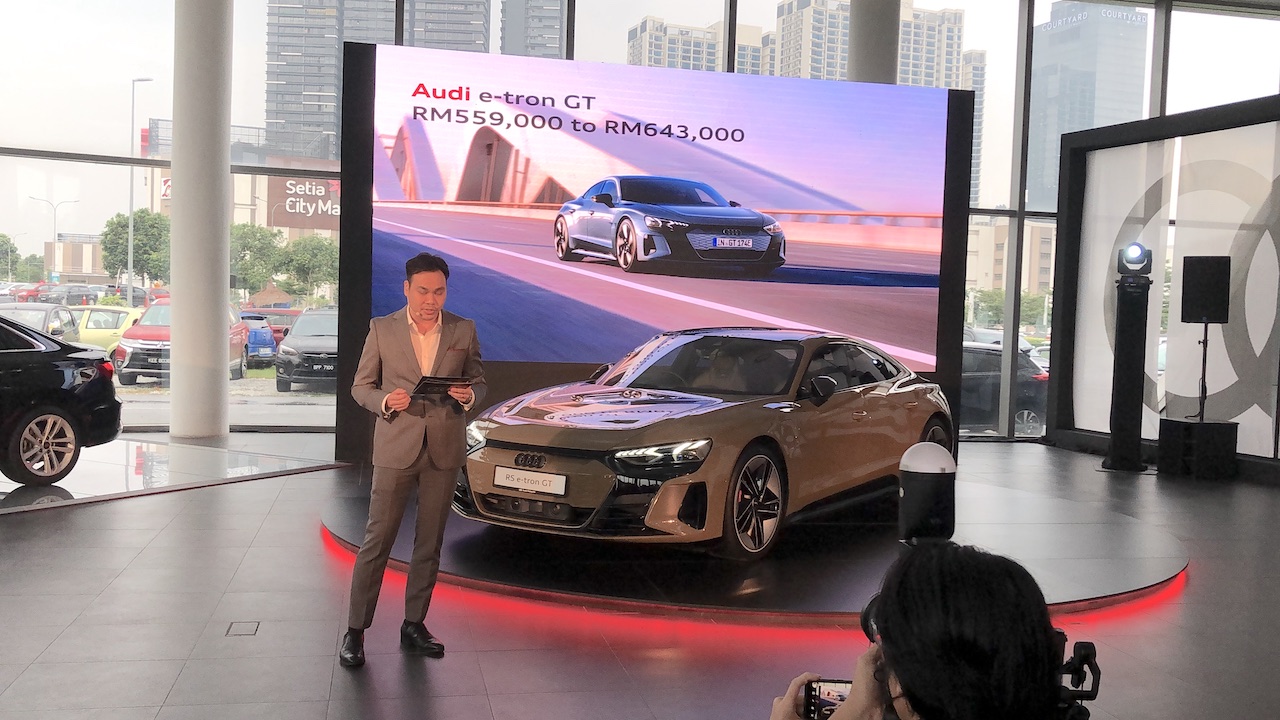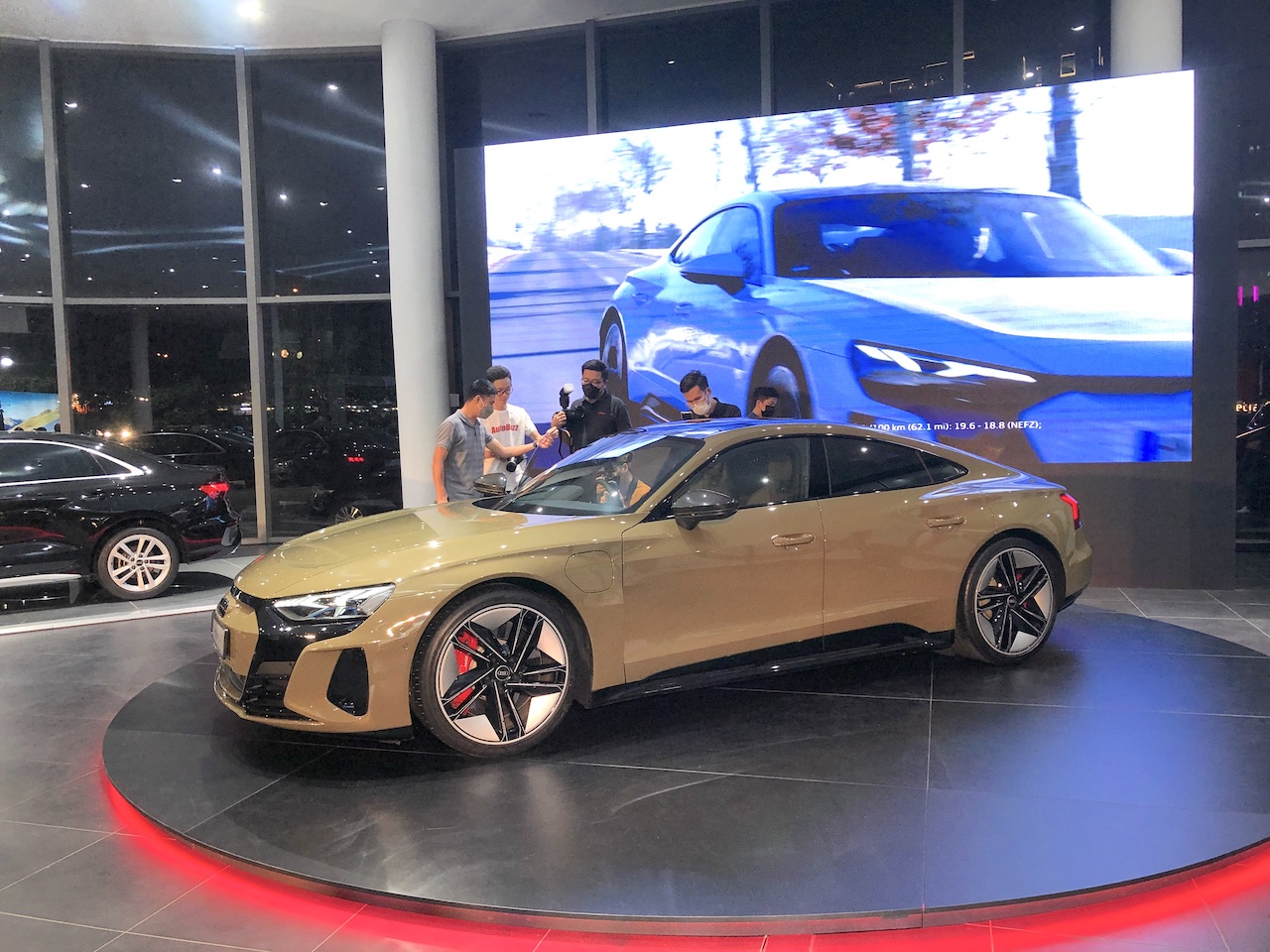 This offensive in Malaysia also includes the Audi Q8 e-tron which was also launched (but with no available units for us to take a closer look) at an asking price of just RM369,000 to RM476,000 which will give nightmares to private AP importers who are now having difficulty trying to sell their Tesla electric cars that have no 'FACTORY' warranty or after sales in Malaysia.
Interestingly, with a 0-100km/h acceleration time in as little as 3.3 seconds, the Audi e-tron GT quattro and RS e-tron GT are able to provide an exciting new direction for the Vorsprung durch Technik brand in Malaysia.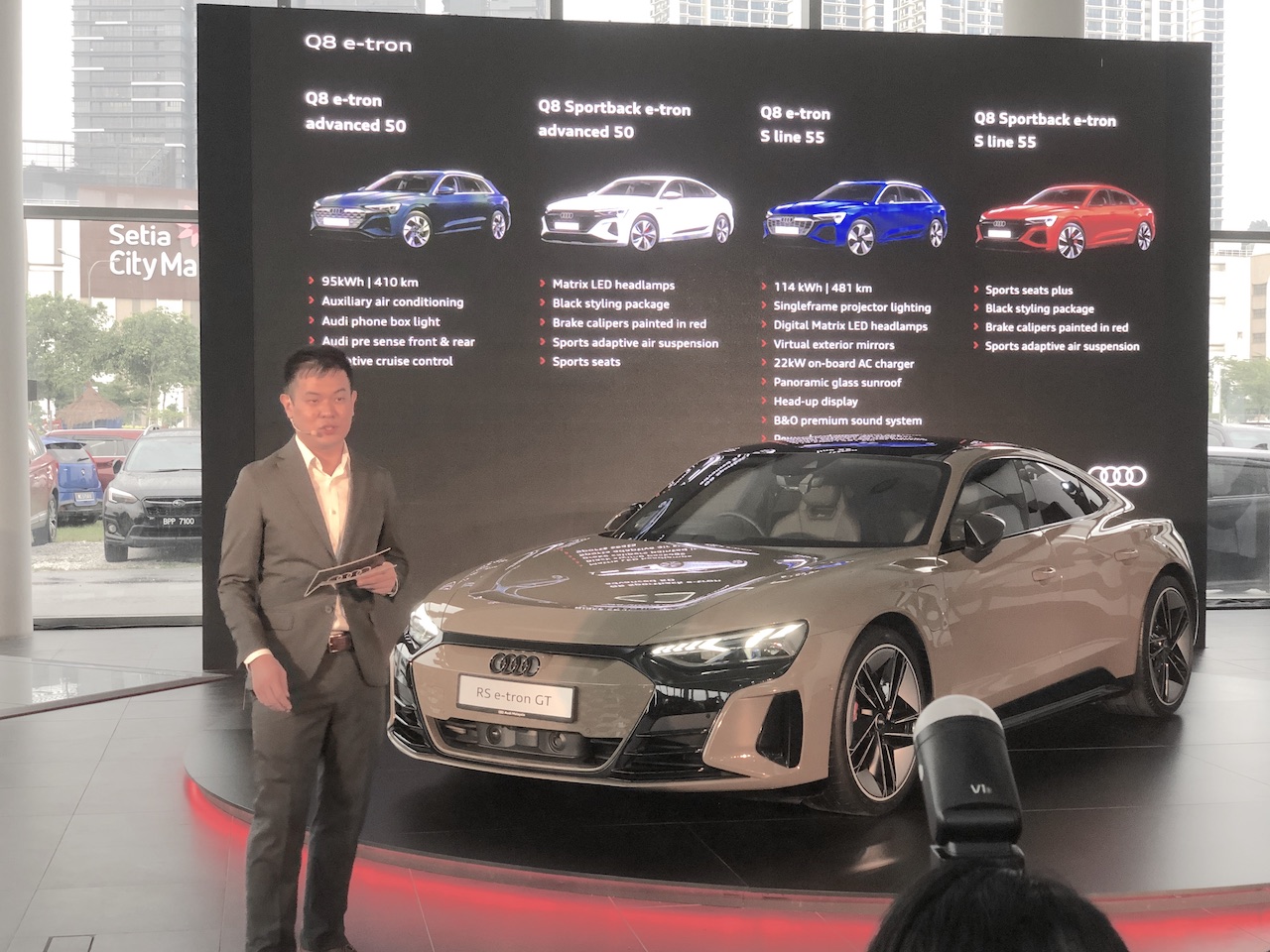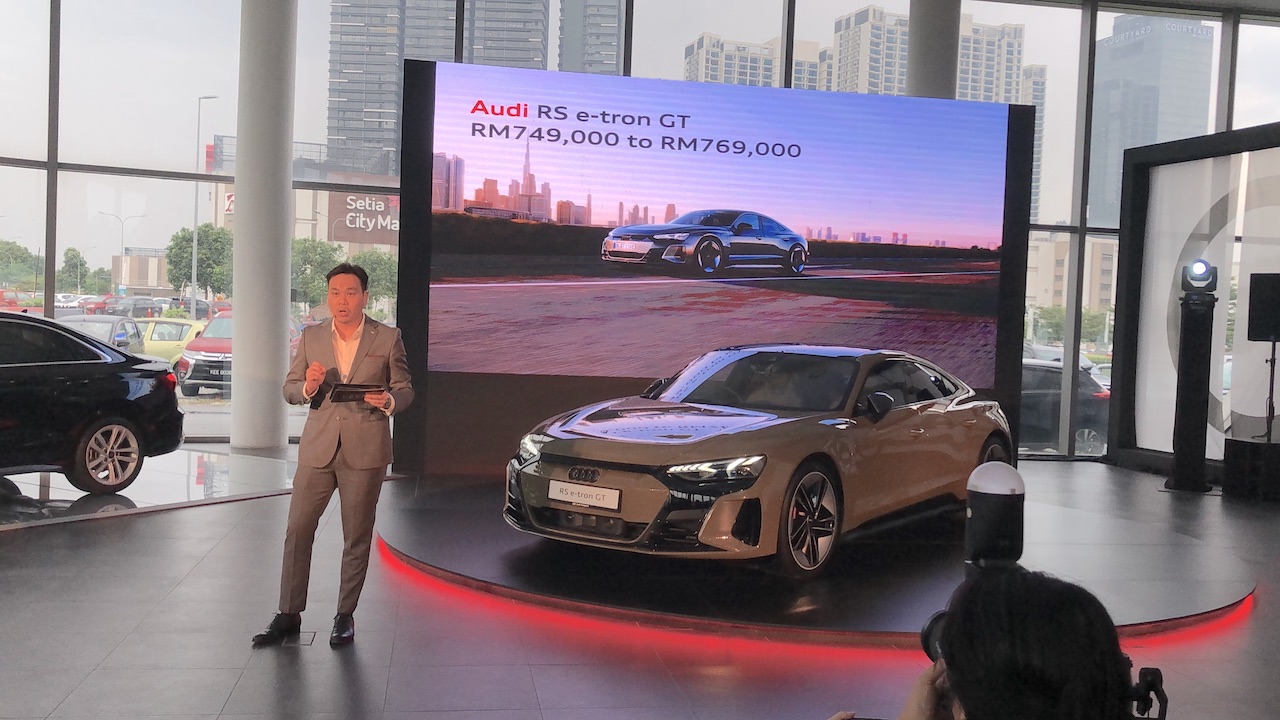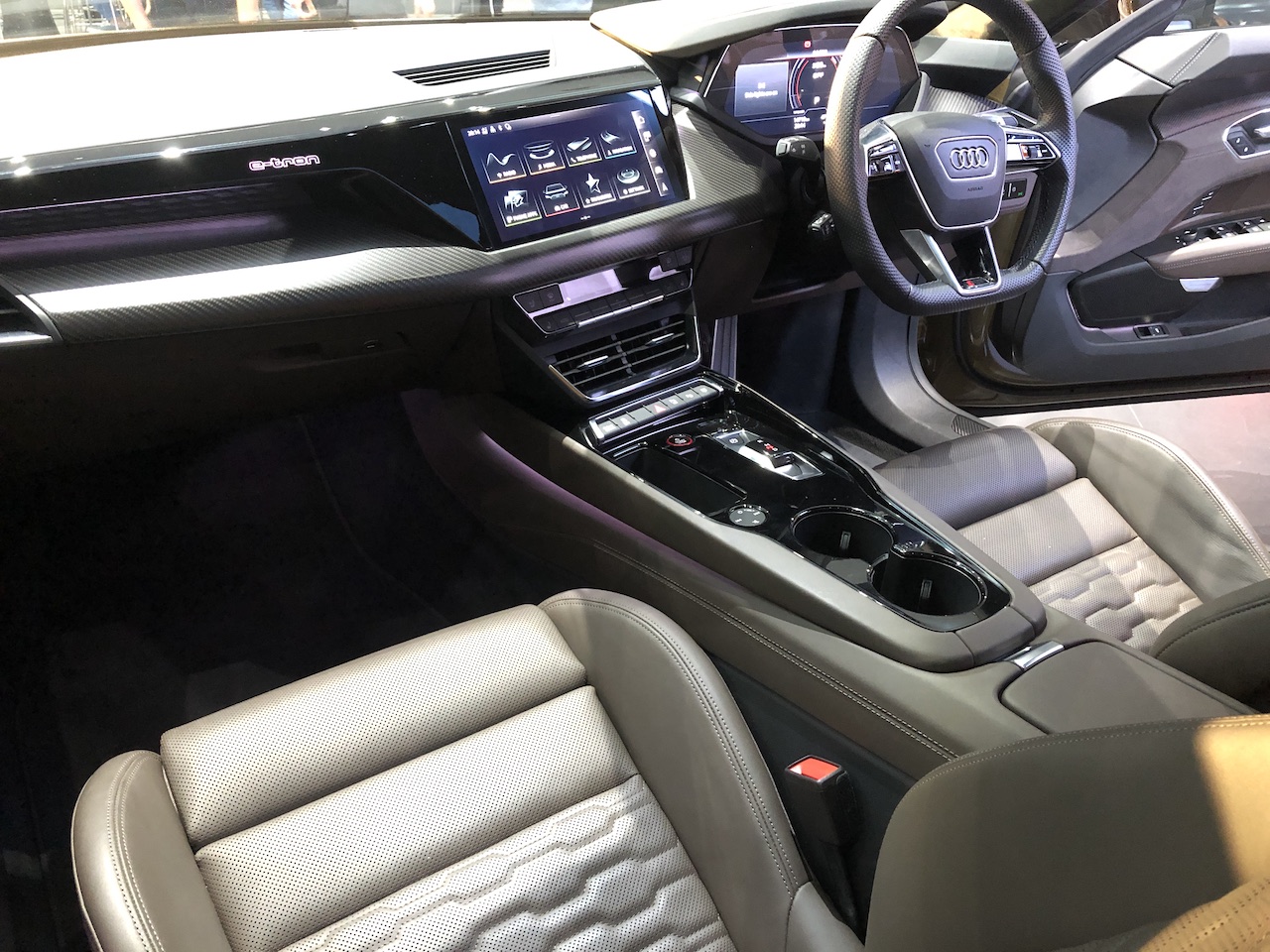 Launching simultaneously both electric e-tron models combine breathtaking and instantly accessible accelerative force and zero local emissions with compellingly incisive handling, exceptional trans-continental cruising comfort and ultra-sophisticated infotainment and driver assistance technology.
The overall design of the Audi e-tron GT can trace its roots back to the Audi Prologue concept in 2014/15. But the final shape of the 4-door coupé was first teased in March 2018, and it wasn't long before the model went into its prototype phase.
So how do these prices stack up against the biggest competitor of the Audi e-tron GT, the Porsche Taycan? Since there is no new generation Porsche Taycan coming very soon, we will base this on the current generation Porsche Taycan modes, in which the lowest specification Taycan pricing starts from RM540,000 and the top specification Taycan model sells for near RM991,000.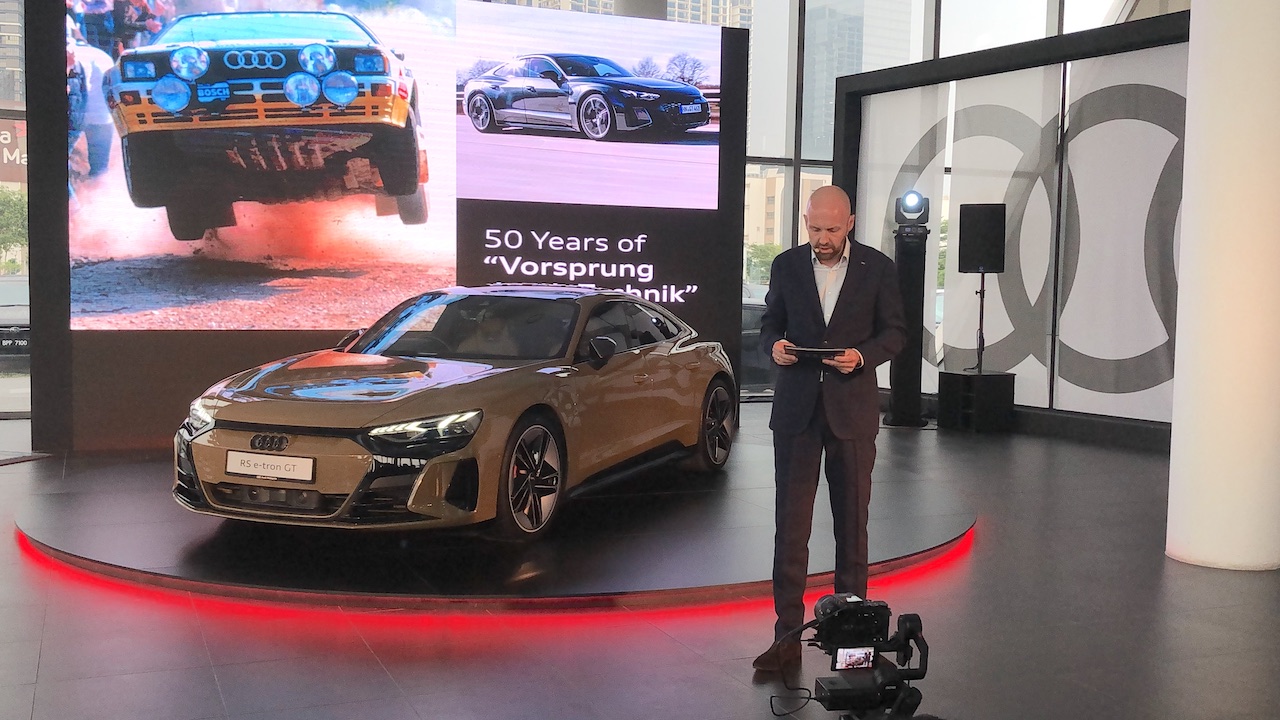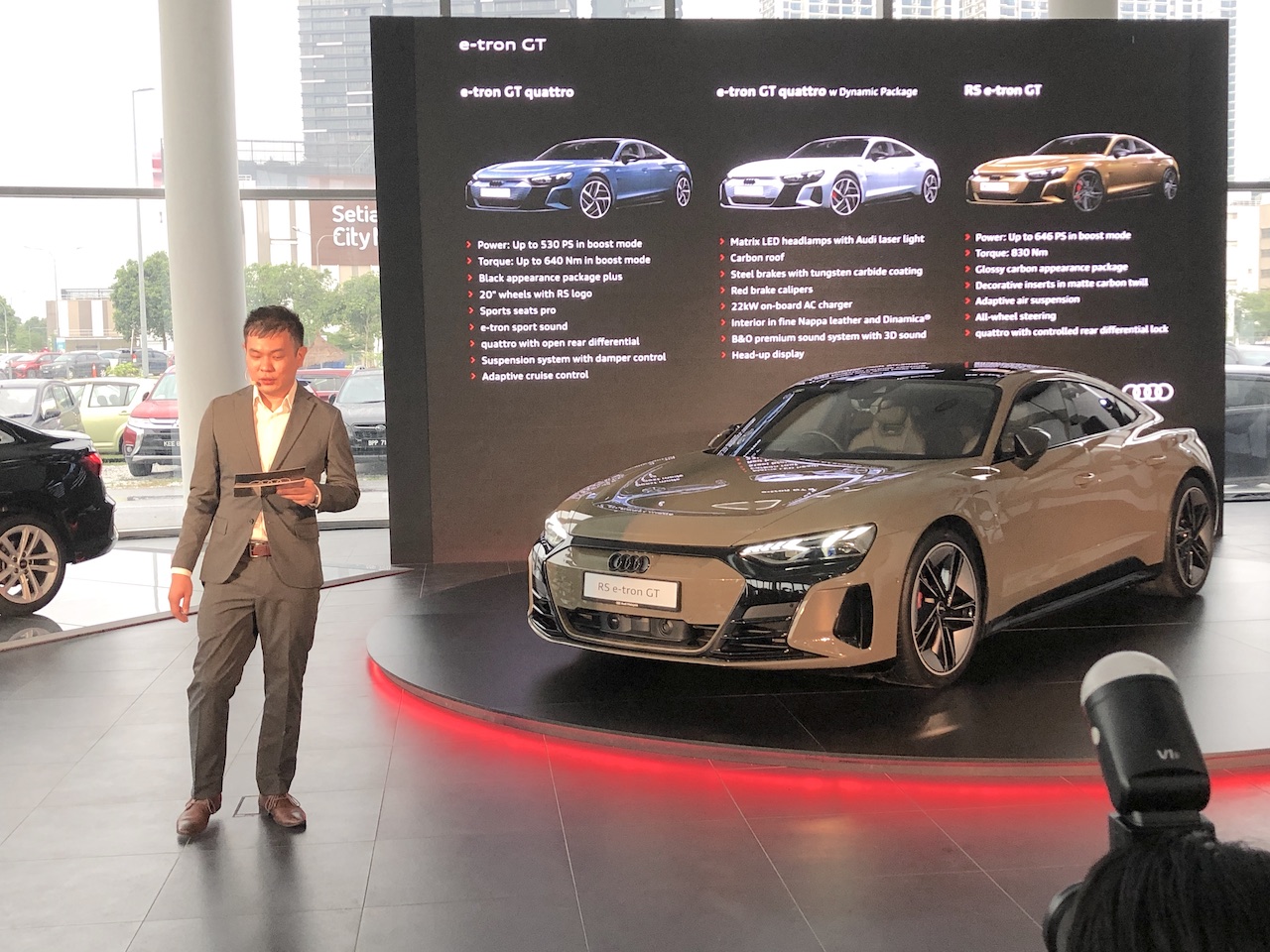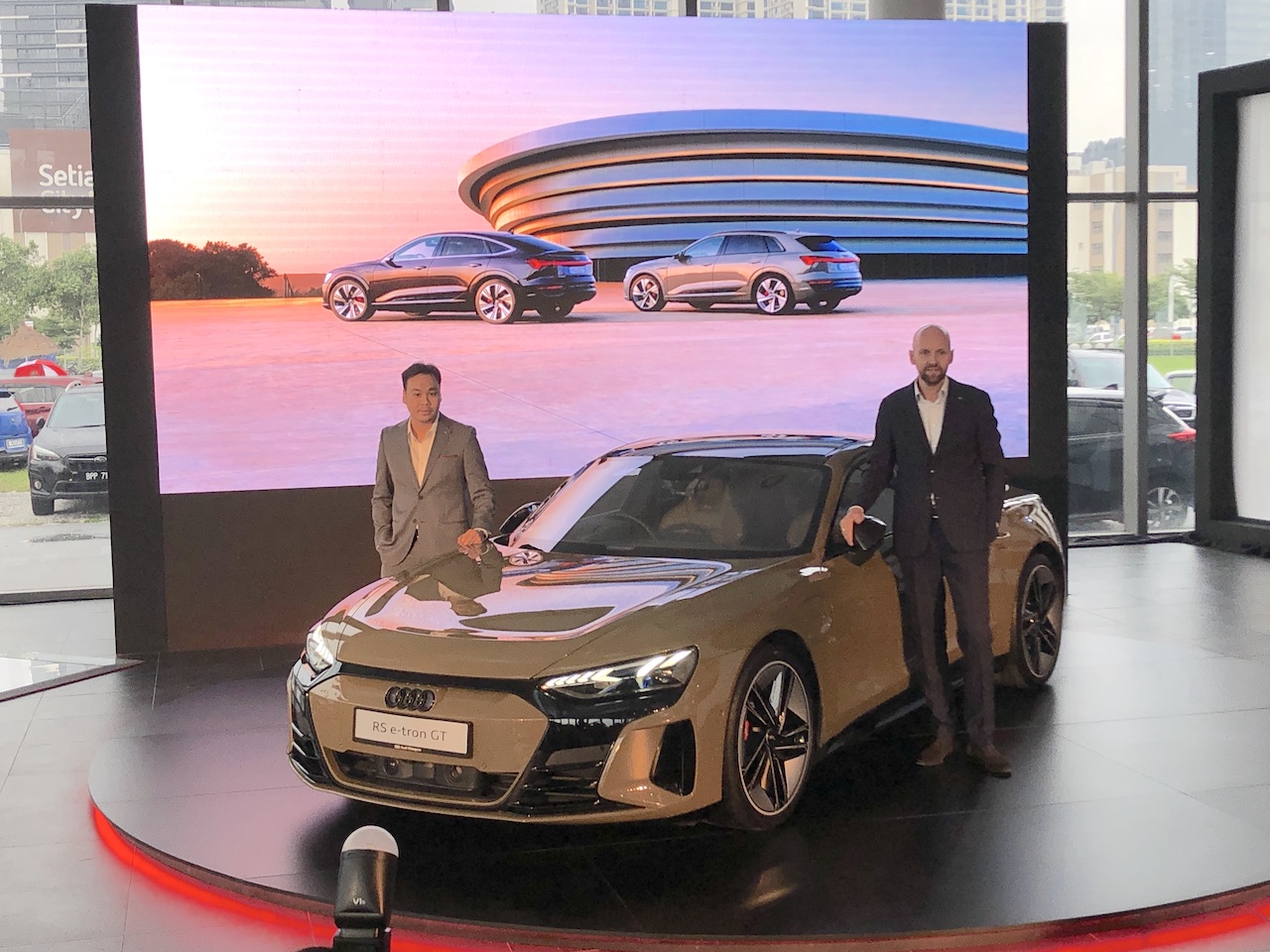 Starting with the details of the e-tron GT quattro first, this twin motors of this base model outputs a total of 469 PS and 630 Nm of torque. A figure which jumps to 523 hp and 640 Nm when launch control is activated, hence netting a century sprint time of 4.1 seconds and a top speed of 245 km/h.
Moving onto the more powerful RS e-tron GT, this particular variant here makes an even healthier combined power output of 590 hp and 830 Nm of torque, which then increases to 637 hp and on overboost. This all hence equates to a 0-100 km/h in just 3.3 seconds with launch control engaged, and an electronically-limited top speed of 250 km/h.
Audi expects the e-tron GT Quattro and the RS e-tron GT to manage 487 km and 472 km respectively on a single charge from both their 93 kWh battery packs.
Topping up these batteries from 5 percent to 80 percent on the other hand could be done in just 22 minutes, thanks to the 800 V electric architecture that supports 270 kW DC fast charging.
Built at Audi's Neckarsulm smart factory alongside its Audi R8 halo car, the e-tron GT's asking price in Europe starts from €99,800 (RM489,000) and €138,200 (RM 677,000) for the quattro and RS respectively.
Therefore, the Malaysian asking price is not that far off taking into consideration logistics, after sales and branding costs added on.