Automotive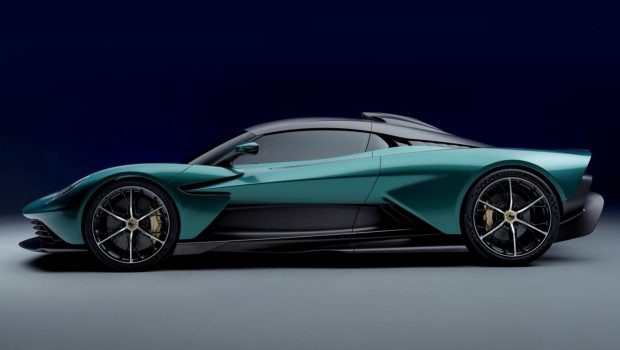 Published on August 3rd, 2021 | by Joshua Chin
0
3 Units Of Aston Martin's Valhalla Open For Bookings Locally
Rather more impressive is that 2 Valhalla models have already been booked over here already. 
Traditionally, automakers have tended not to open their order books till when their new product has been fully revealed to the public. This is especially true for the orders of new cars over here in Malaysia, as we tend not to get the latest and greatest models right of the bat from their global launches. 
There are nevertheless a few exceptions to this norm though, with the latest of which being Aston Martin Kuala Lumpur, who has just announced recently that the newly revealed Valhalla is already currently open to pre-orders locally. Rather more impressively too, of the 5 units allocated to Malaysia, only 3 are still left looking for their new owners over here.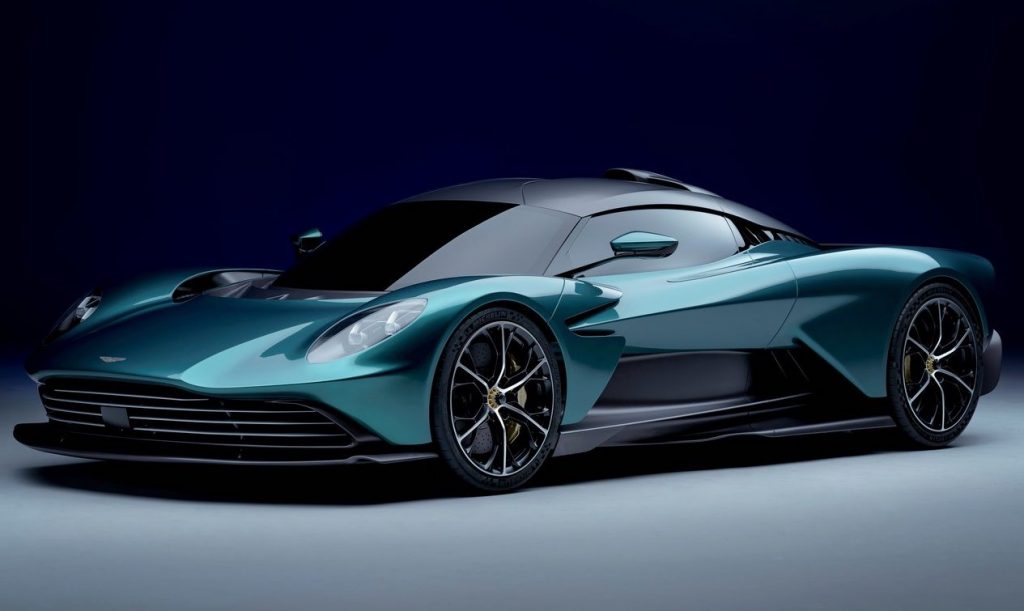 Now to anyone thinking of putting down their bookings for this new mid-engined electrified British supercar however, it is perhaps worth bearing in mind that the Valhalla is actually only slated to be going on sale some time in the second half of 2023. It is also unlikely to be cheap by any stretch of the word, with Aston Martin currently quoting a price of around £600,000 (RM 3.5 million) before the inclusion of any taxes, duties, or even optional extras. 
Then again, you would be getting quite a lot of car for all that money. Or at least quite a lot of power anyway, as this first-ever PHEV Aston Martin outputs a whopping 954 PS and 1,000 Nm of torque, from its mid-mounted 4.0-litre twin-turbocharged V8 (derived from an AMG GT Black Series) and its pair of electric motors.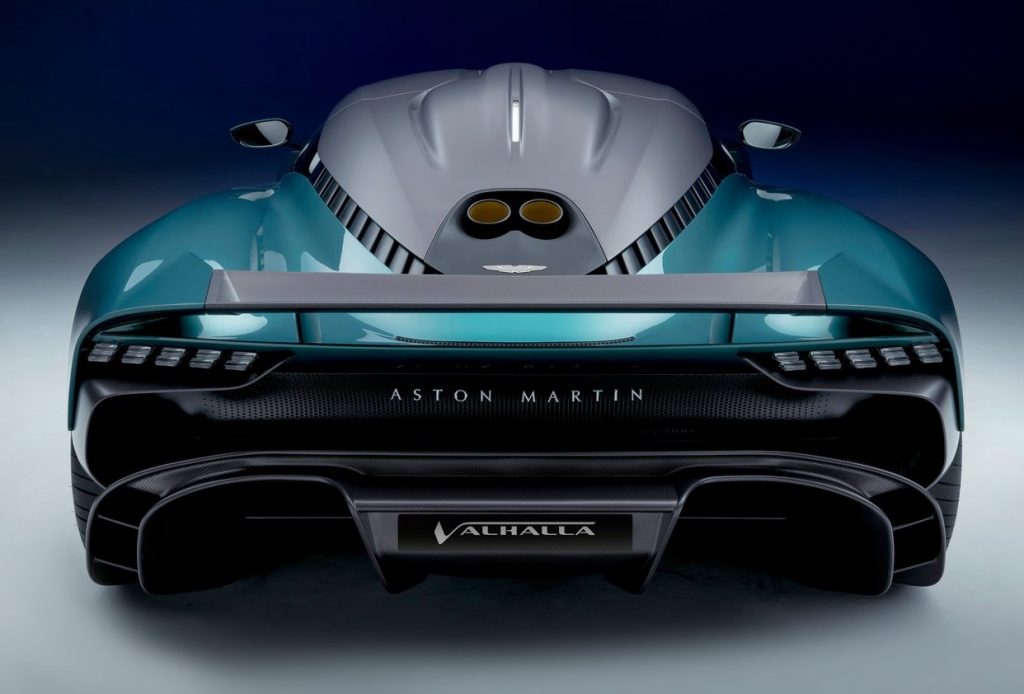 Performance isn't really all that lacking too, with the Valhalla supposedly able to achieve the century sprint time in just 2.5 seconds, before charging on to a top speed of 330 km/h (217 mph). Aston Martin has also set its sights on a sub-6:30 lap time for the Valhalla round the 'Ring, which should be possible considering that this 1,550 kg carbon-tubbed supercar is touted by its makers to have an 'unrivalled power-to-weight ratio compared to its class rivals'. 
Touching further on other the other major technical highlights of the Valhalla meanwhile, this Aston Martin comes complete F1-style pushrod suspension up front and a multi-link set up round its rear, which is then topped off by trick Multimatic Variable Spring rate and Adaptive Spool Valve (ASV) dampers. Attached on all four corners also are carbon ceramic brakes with brake-by-wire technology, that are hiding behind a staggered 20- and 21-inch wheel combo wrapped in bespoke Michelin tires.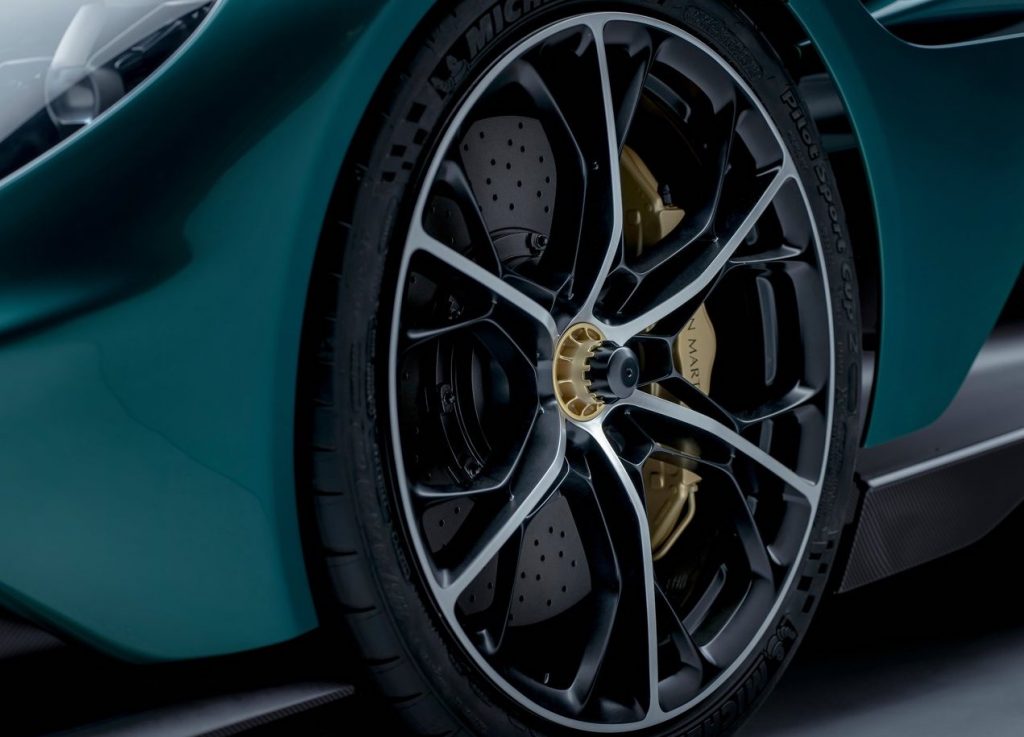 The Valhalla's Valkyrie-esque aero-enhancing bodywork is stated to generate up to 600 kg of downforce too, which further bolsters its claims for 'mighty high-speed cornering ability and unshakable stability.' While those more interested in the environmental aspect of things however will be interested to note that this PHEV supercar claims to be able to travel up to 15 km on its EV-only mode, and at speeds of up to 130 km/h.  
To those therefore who have been convinced to have a Valhalla over here in Malaysia, pre-orders be placed at Aston Martin Kuala Lumpur, which can be reached by calling +60 3 2163 1196 or emailing [email protected]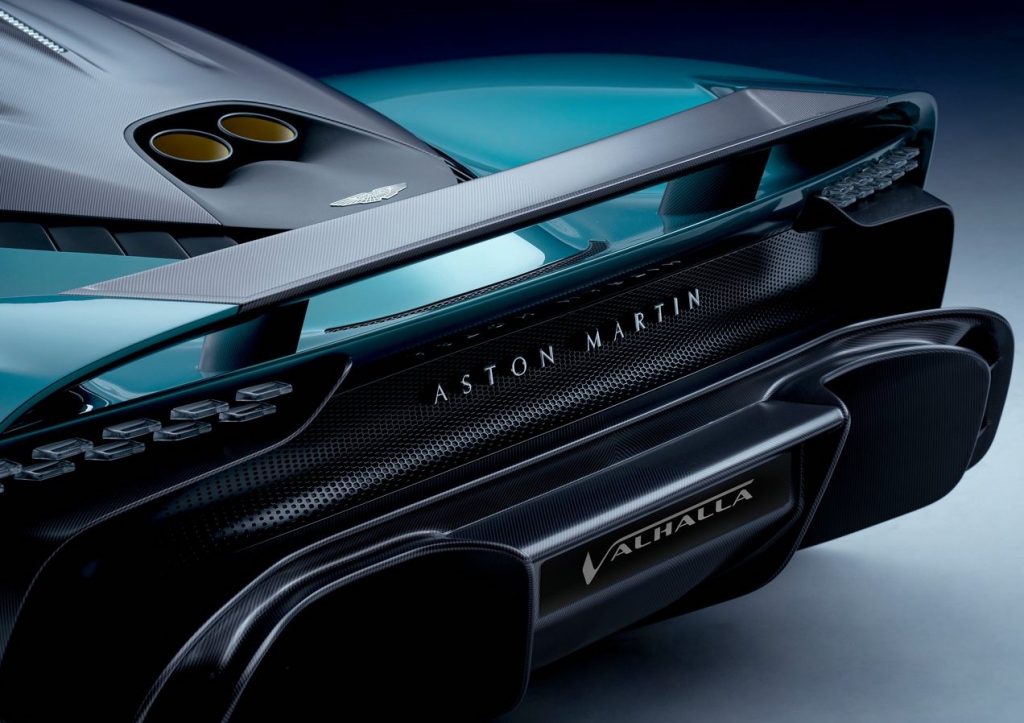 PRESS RELEASE: On July 15th 2021, Aston Martin officially announced that they brought Valhalla concept car to production as an as an extraordinary, truly driver- focused mid-engined hybrid supercar. 
Valhalla heralds a new definition of Aston Martin. With a mid-engined 950PS gasoline/battery electric powertrain, new carbon fibre structure and aerodynamics shaped by the pioneering philosophy first seen in the revolutionary Aston Martin Valkyrie, Valhalla will bring the perfect balance of hypercar performance and advanced powertrain, driving dynamics and uniquely sophisticated design materials to truly redefine the supercar sector.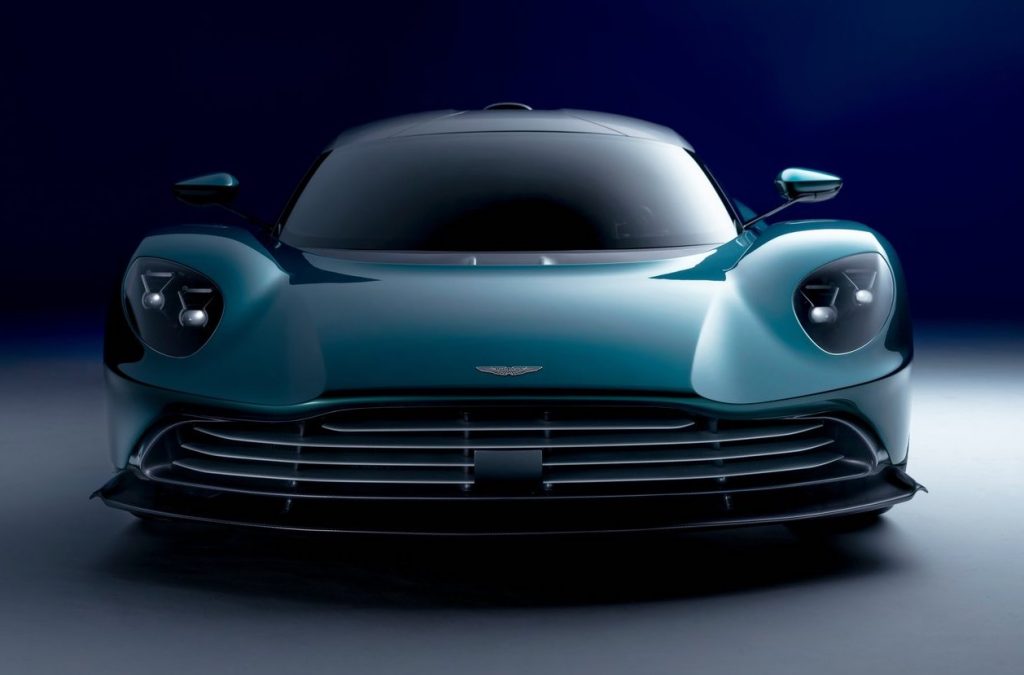 At the beating heart of Valhalla is its all-new PHEV powertrain, which features three motors; foremost of these is a rear-mid-mounted 4.0 litre twin-turbo bespoke V8 engine. The most advanced, responsive and highest performing V8 engine ever fitted to an Aston Martin, it features a flat-plane crankshaft for increased responsiveness. Revving to 7200rpm and developing 750PS, it sends drive exclusively to the rear axle. Exhaling through a lightweight exhaust system with active flaps for an adjustable and authentic Aston Martin sound character it also features top-exit tailpipes to maximise visual and aural drama. 
Valhalla is a new generation Aston Martin, it defines a new driver and driving experience – 'the Mastery of Driving', a true ultra-luxury, exclusive, British supercar. Valhalla is limited to only 5 units in Malaysia, whereby 2 out of 5 units are already booked as of today. 
Aston Martin Valhalla is now available for booking, estimated around GBP 600,000 (excluding duties and taxes). For more information, please contact us call +60 3 2163 1196 or email to [email protected]